THE COLLECTION
The Lifetime collection, years later, still represents a novelty in the way of modern and luxury design. The combination of materials such as metal, leather, marble and precious Murano glass, create a unique and sophisticated environment. Each piece is made according to strict standards of quality and excellence, elements that characterize the Giorgio Collection Brand.
DINING ROOM
The furniture are upholstered with a special Armadillo printed leather and enriched with bronzed brass handles, exclusive "Giorgio Collection" details. In dining room, we can find precious pieces like the majestic dining table, dressed in fine Armadillo printed leather and inlaid with brown Emperador Marble top insert. The base add a magnificent color contrast thanks to the bronze finish and the special Murano glass sculpture. All is accompanied by the elegant side chairs.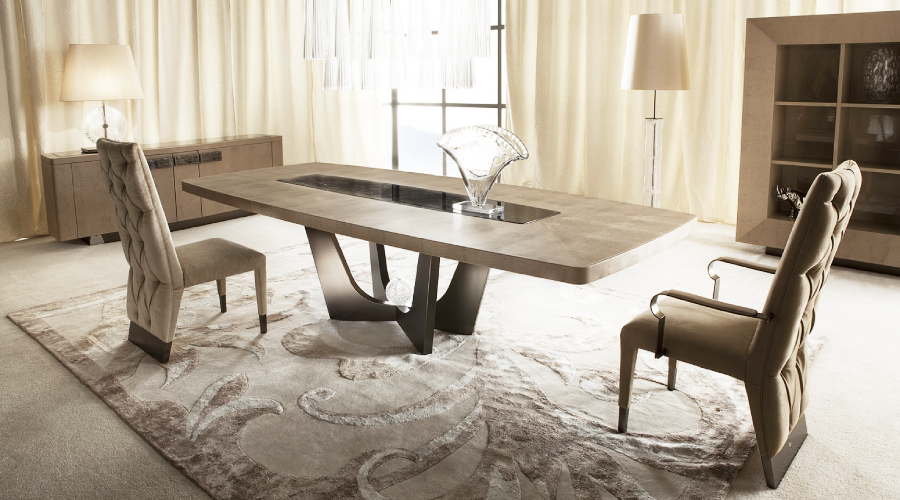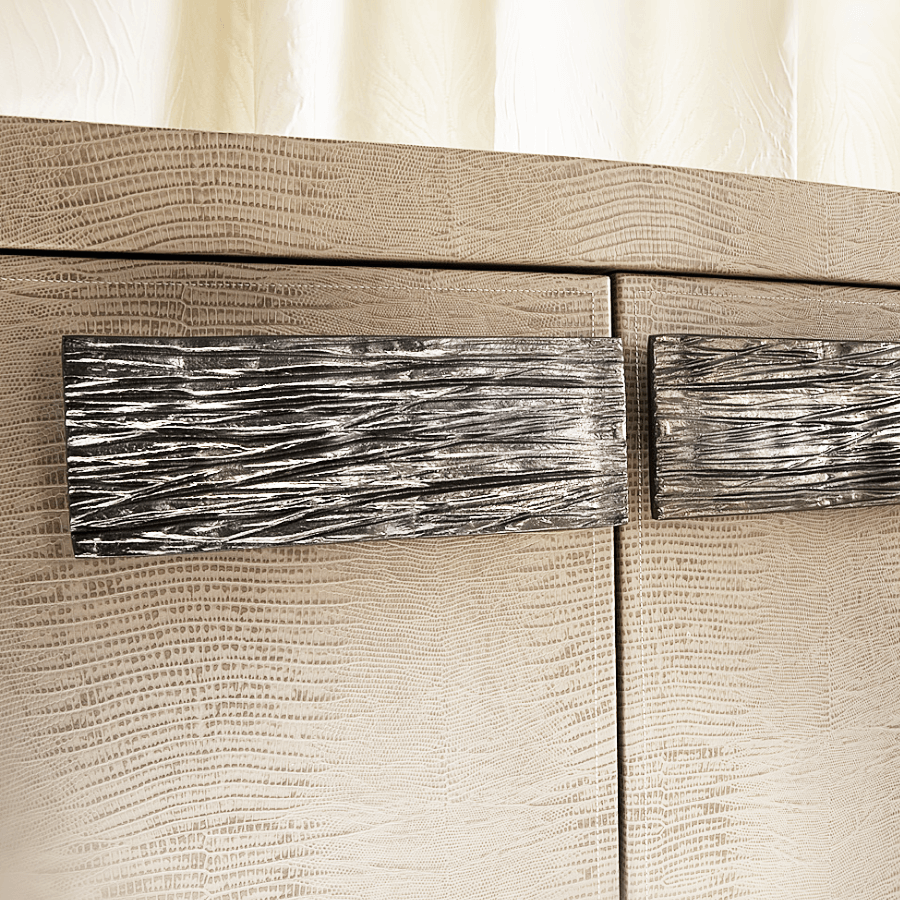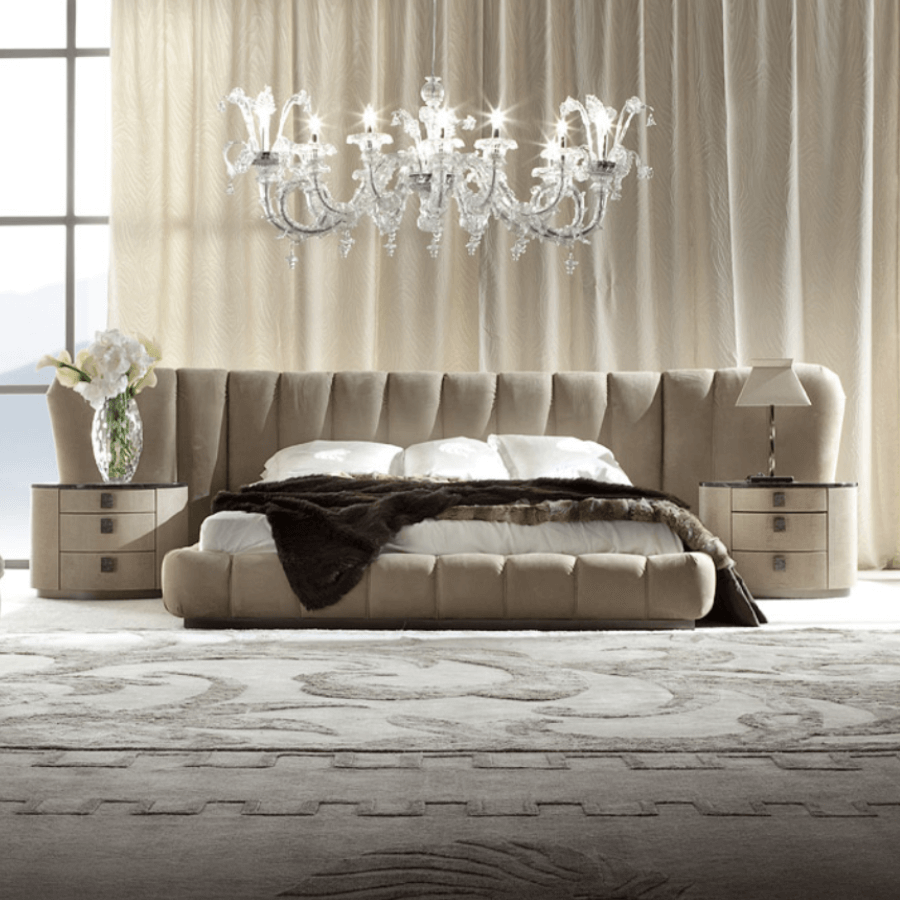 BEDROOM
In this area you can find a selection of fine furniture: the sumptuous and comfortable bed, accompanied by bedside night tables. Each piece is wrapped in Armadillo printed leather and topped with high quality Brown Emperador marble. The handles and base in bronzed brass complete the look.