The Mirage living room matches the contemporary attitude with the luxury world. Sober and contemporary lines make up the main elements of the collection, such as the two sofas and the occasional armchair. In these elements we find the stylistic concept of Giorgio Collection, where every detail amazes with its incredible design of shapes.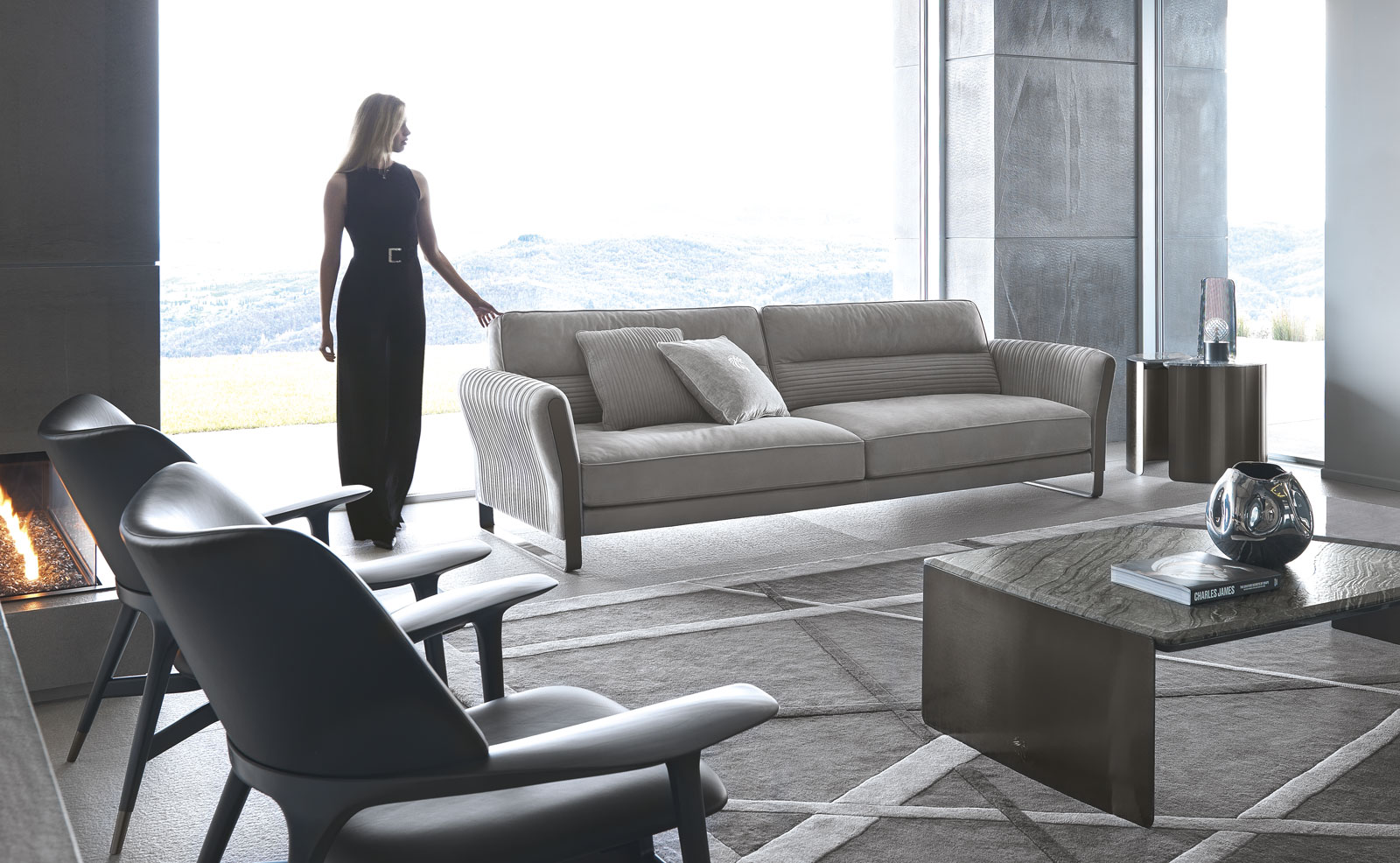 The choice of materials and chromatic tones perfectly embrace the outlook of the collection: nubuck and velour are perfectly combined with the balanced elegance of stainless steel, used in a satin black finish. Each element is highlighted by extremely sophisticated quilted finishings and stitchings.
The environment created is both welcoming and cozy, designed to be enjoyed.