A location surrounded by nature is the backdrop to the Oasi outdoor collection. We wanted to present the collection under a different light, celebrating beauty and design in an unusual context, where luxury and uncontaminated nature merge together. The elements of Oasi are thus absorbed in open and primitive spaces that accentuate and highlight shapes and materials of the collection.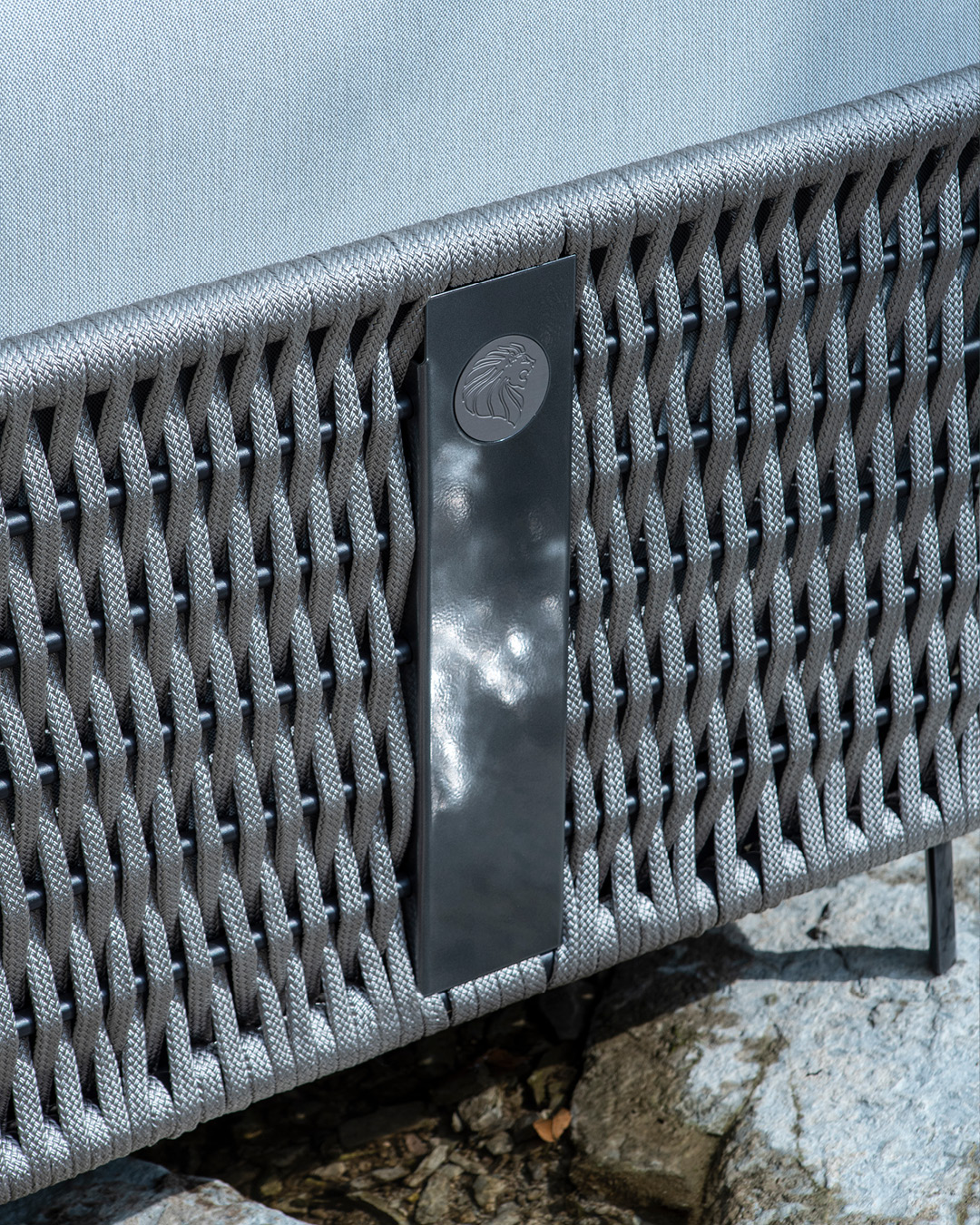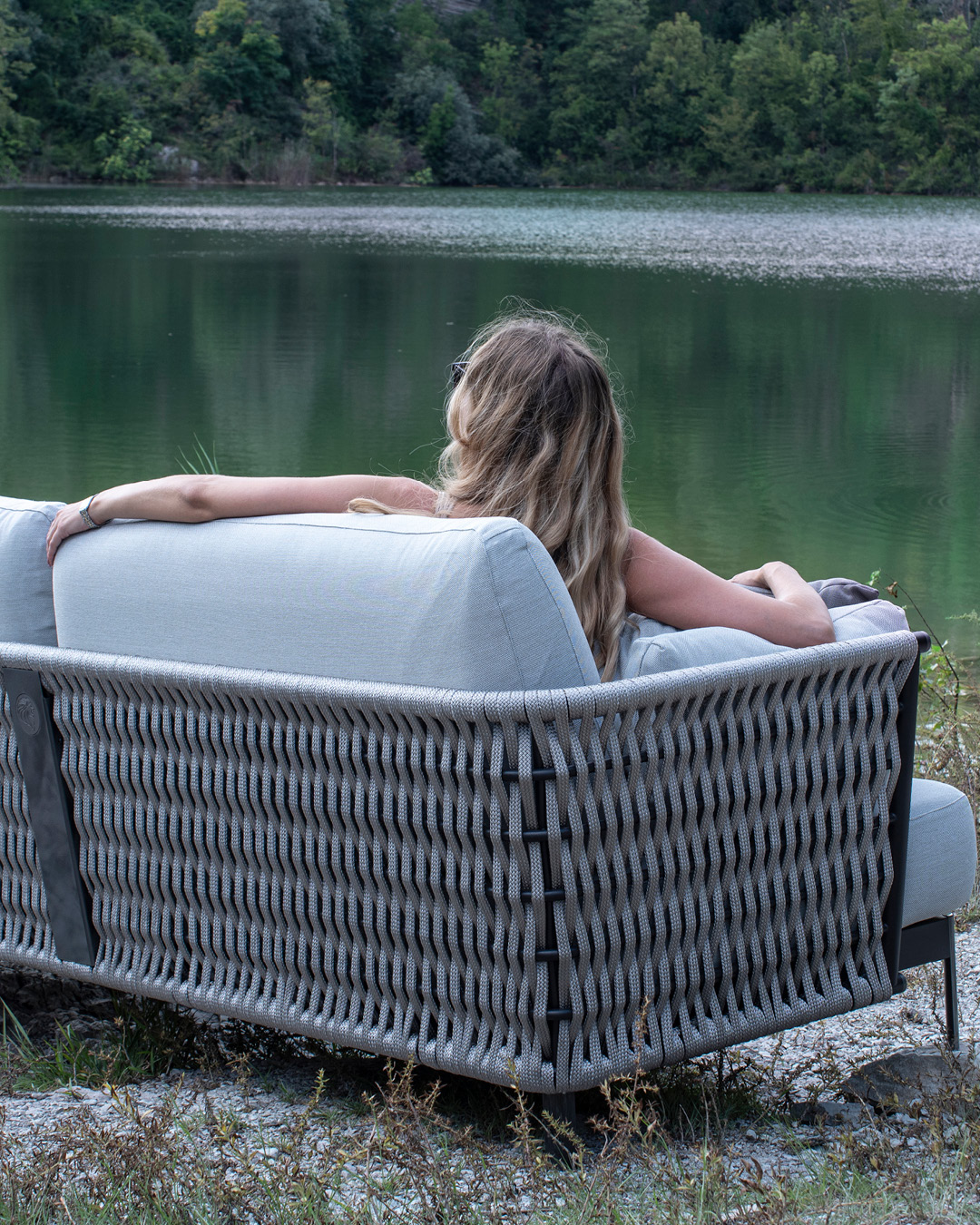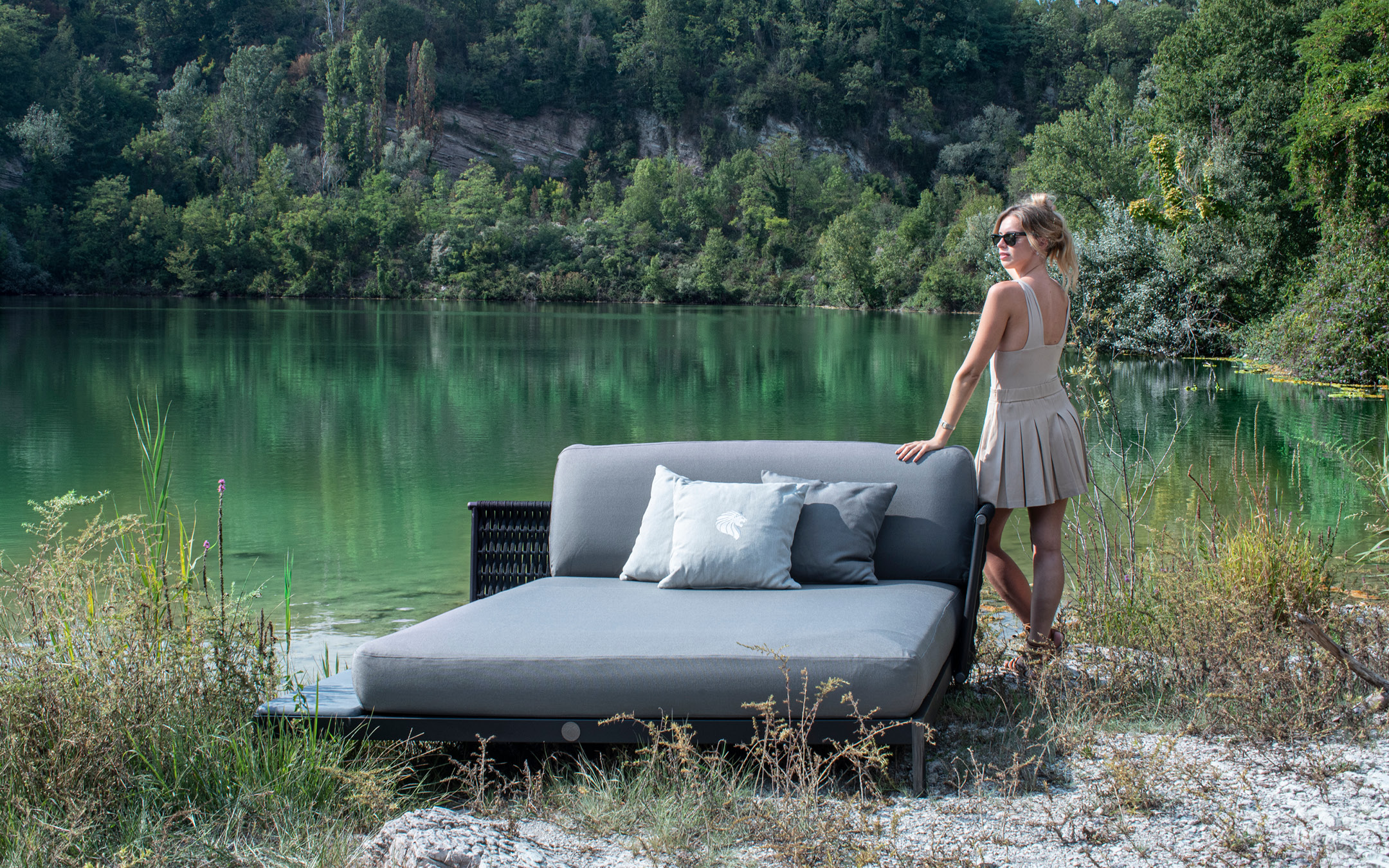 The Oasi lounge set - sofa, armchair, chaise longue and coffee table - is proposed in a peculiar outdoor setting, which enhances the shapes and colors of the luxury elements. The surrounding environment recalls materials of the collection such as the satined black metal and the woven cordage.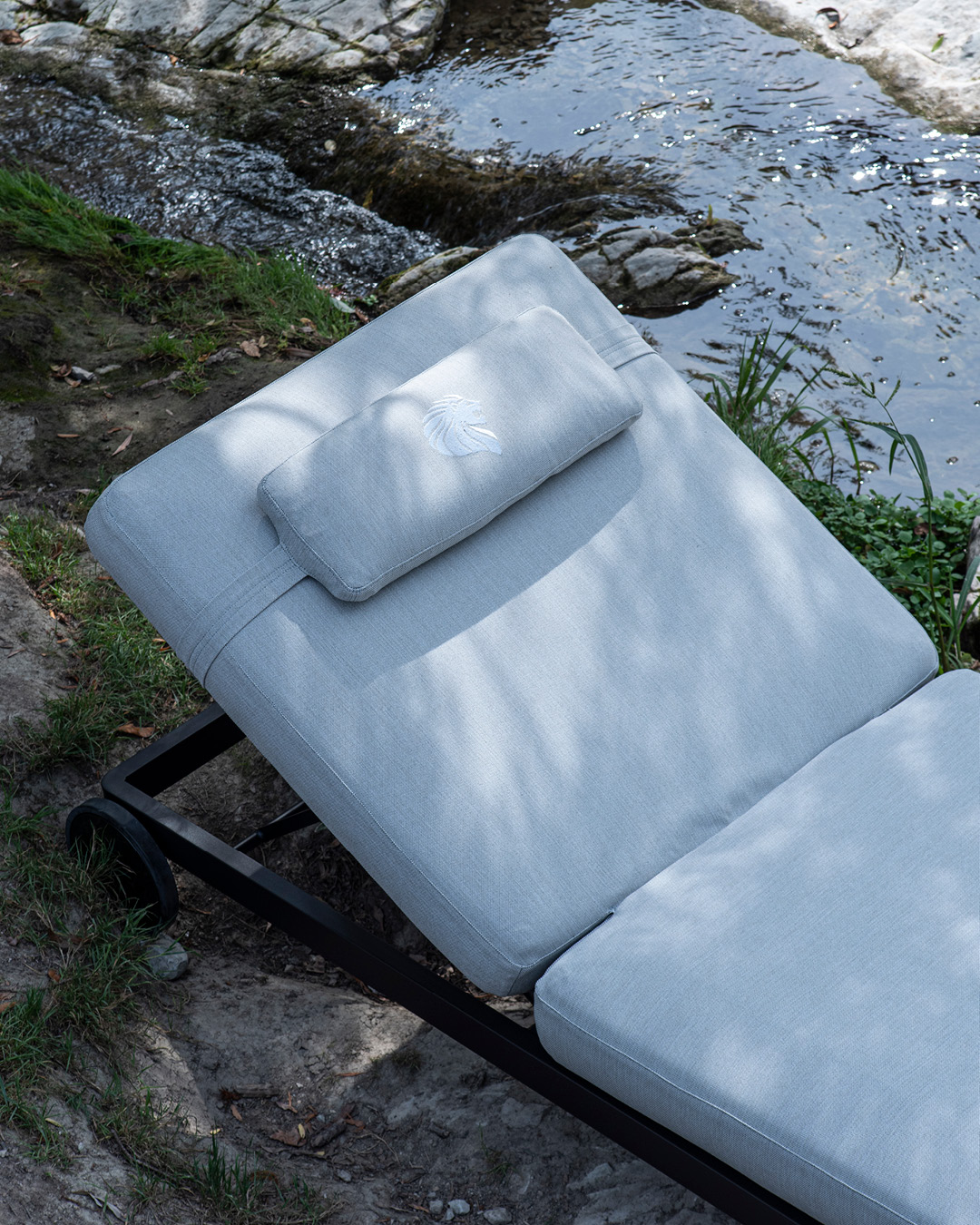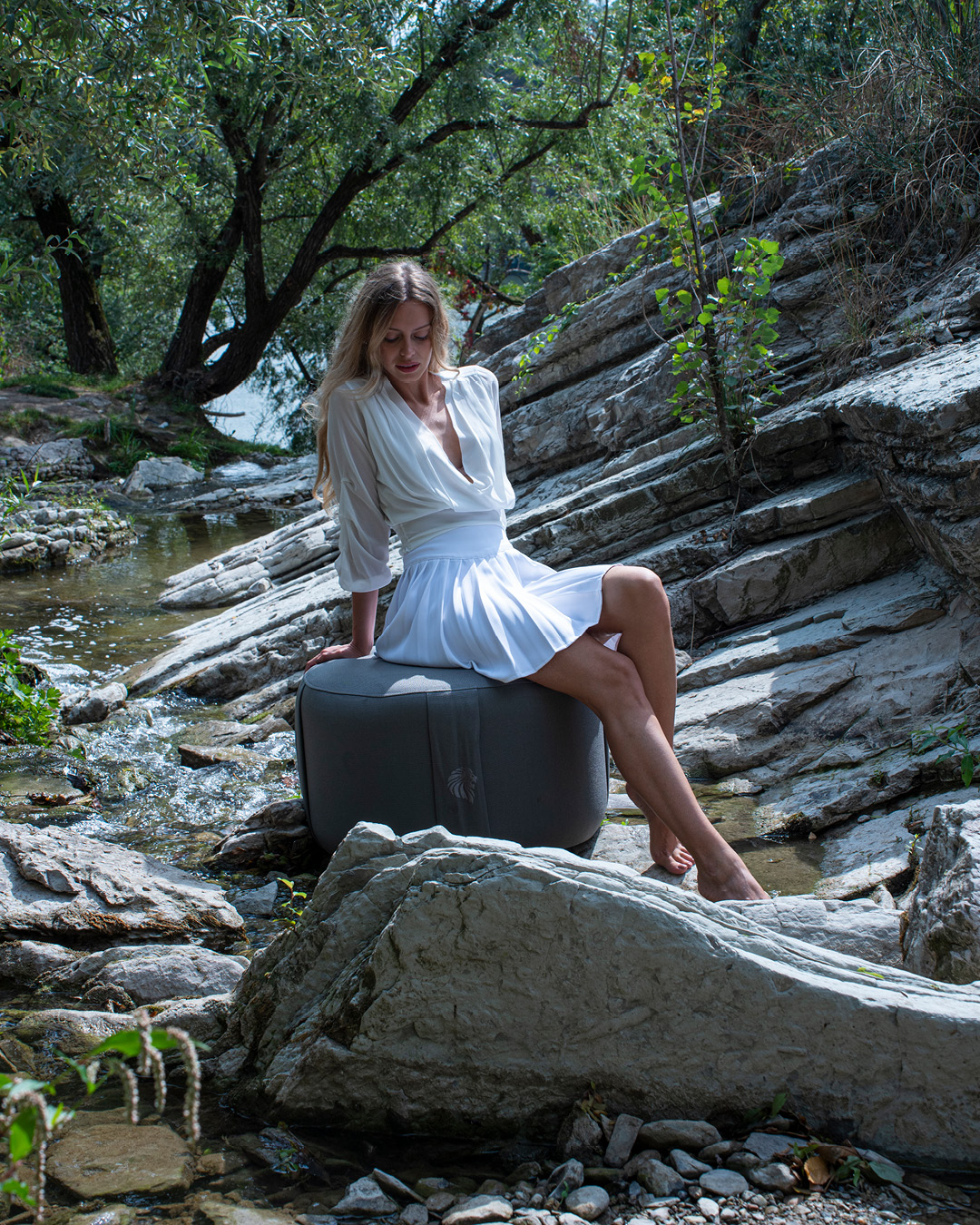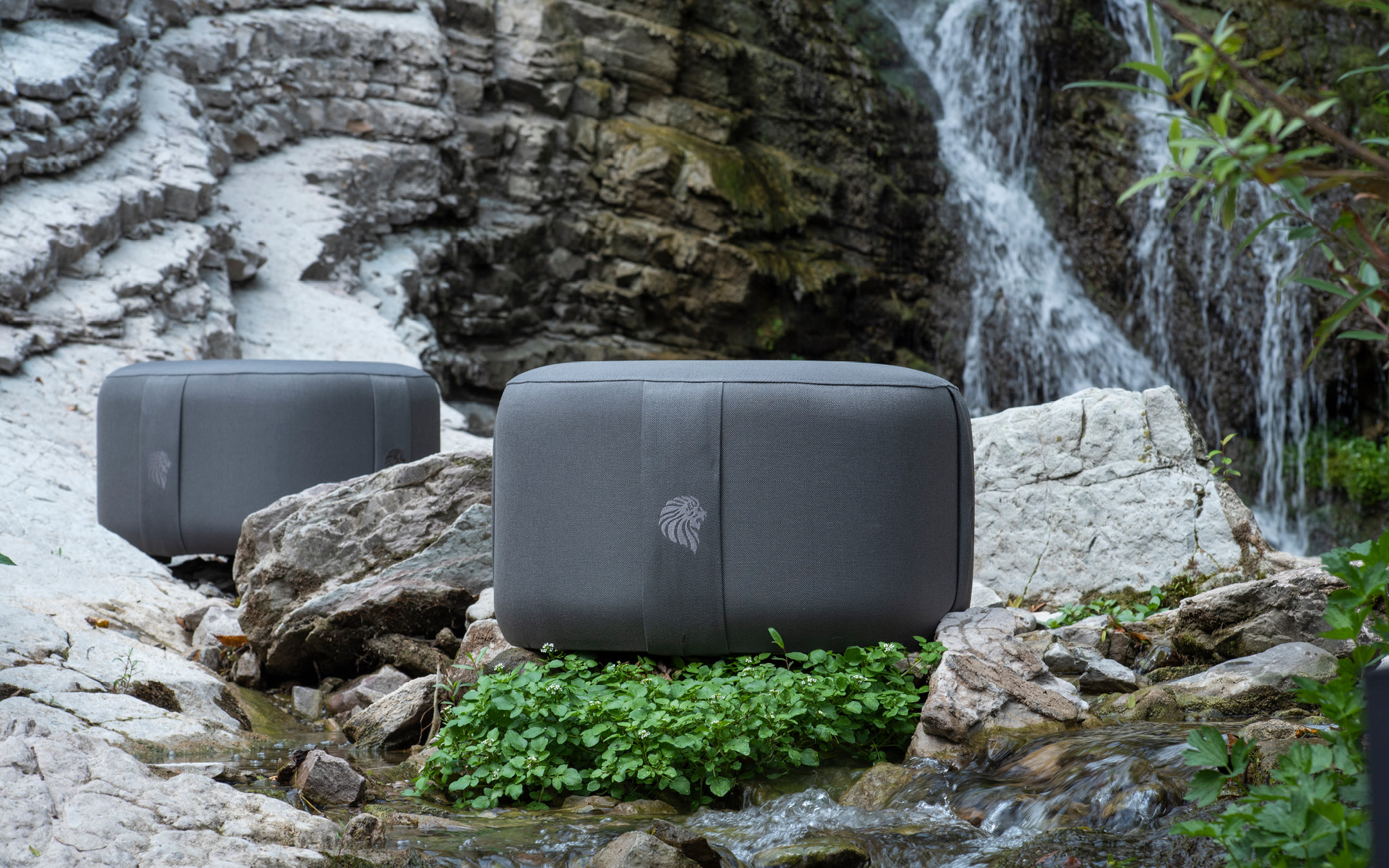 Water and rock are part of the background of Oasi set consisting of the sunbed and the pouf. The solid strength of the rocks welcomes the soft pouf in treated fabric, while the water slides harmoniously on the satined black metal sunbed's legs. The materials of the entire Oasi collection are specially treated to resist atmospheric agents and be in total harmony with nature.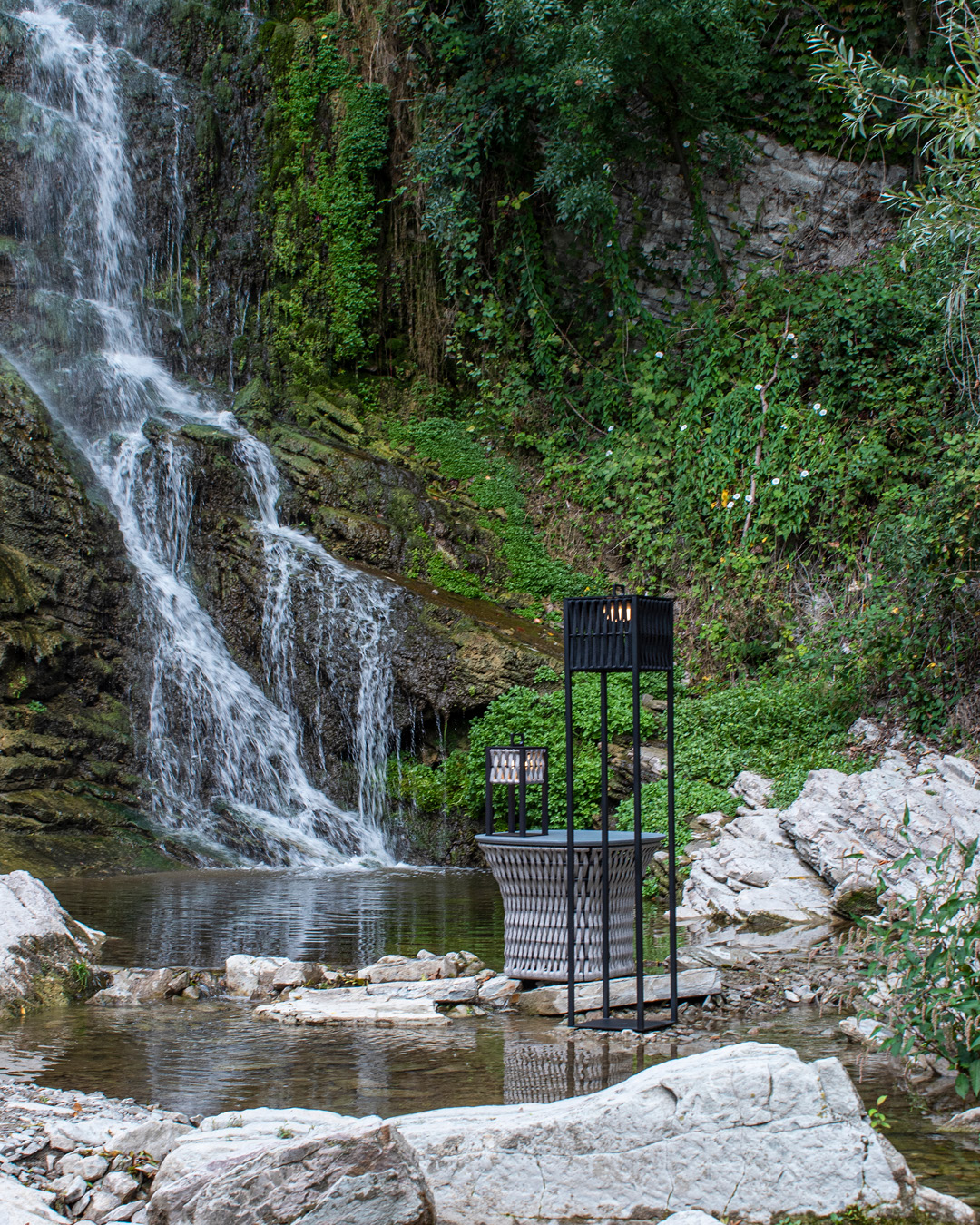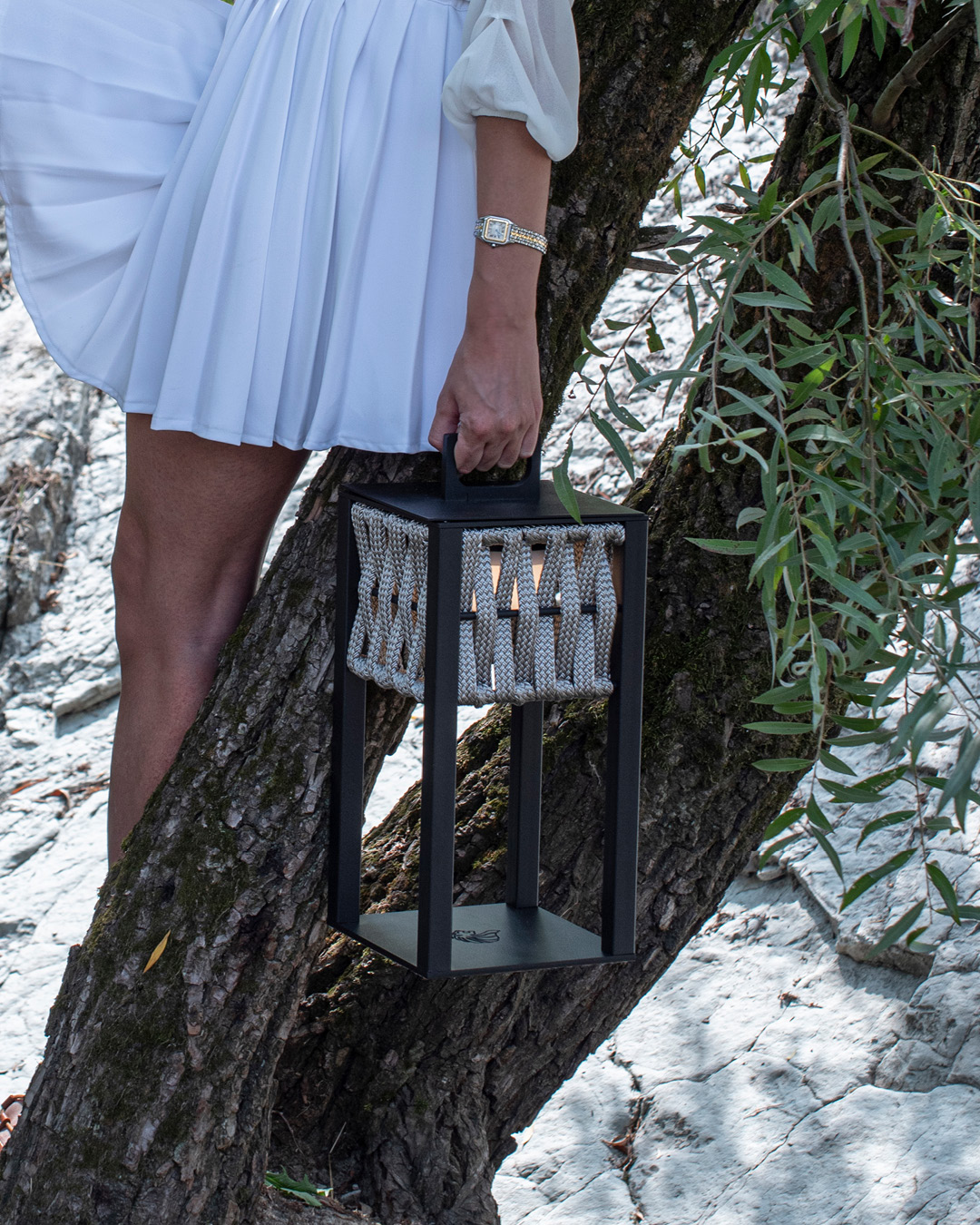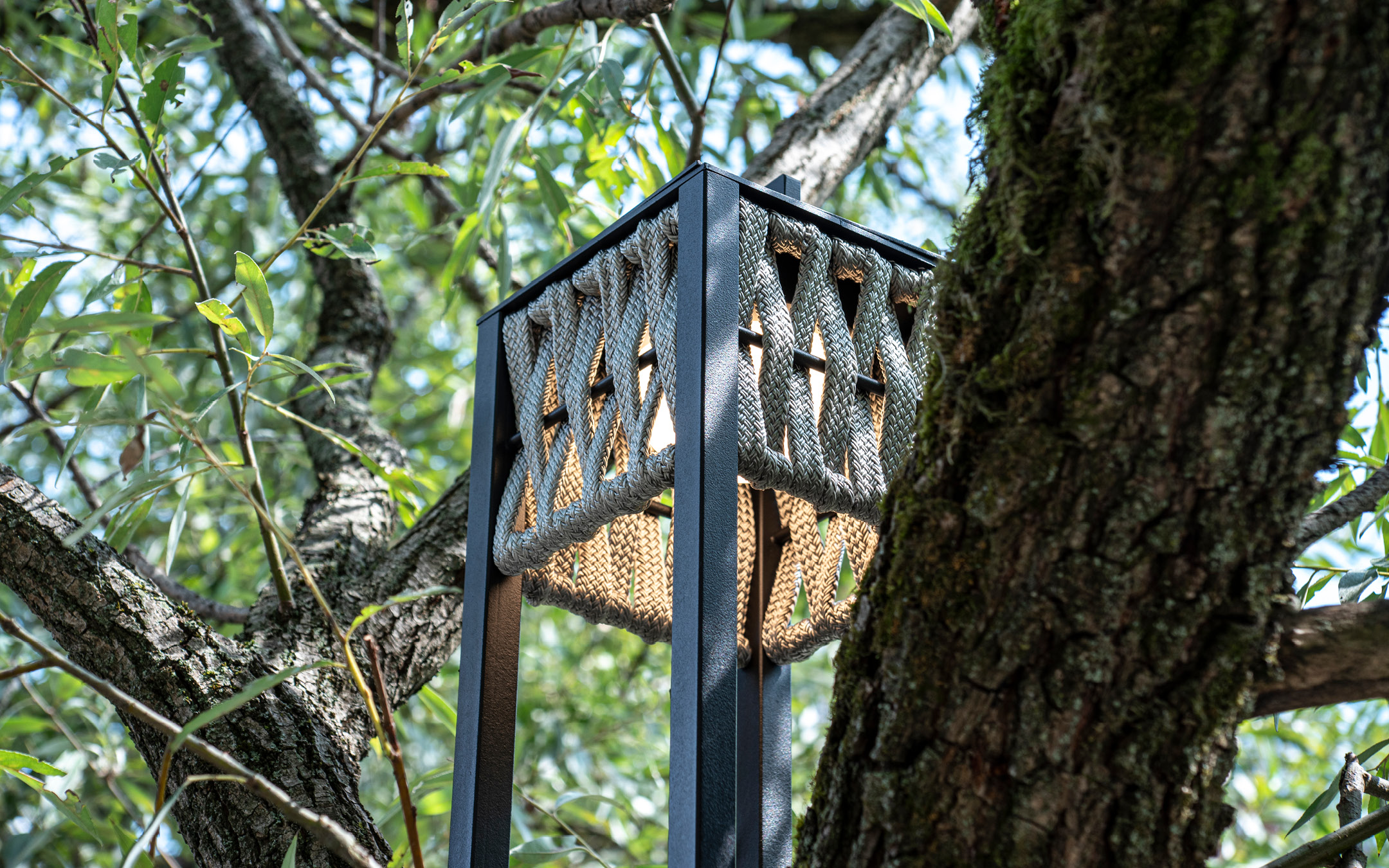 The outdoor lamps of the Oasi collection decorate and enrich the surrounding space with suggestive beauty, playing with the warmth of the light they emanate. The weather-resistant satined black structure and the rechargeable LED light offer an ideal solution to illuminate any type of environment.