Metal becomes a luxury object thanks to a design that celebrates the shapes and qualities of the raw material.Thanks to the most advanced techniques used to work with the finest raw materials, Giorgio Collection creates real works of art that enhance the beauty of each product.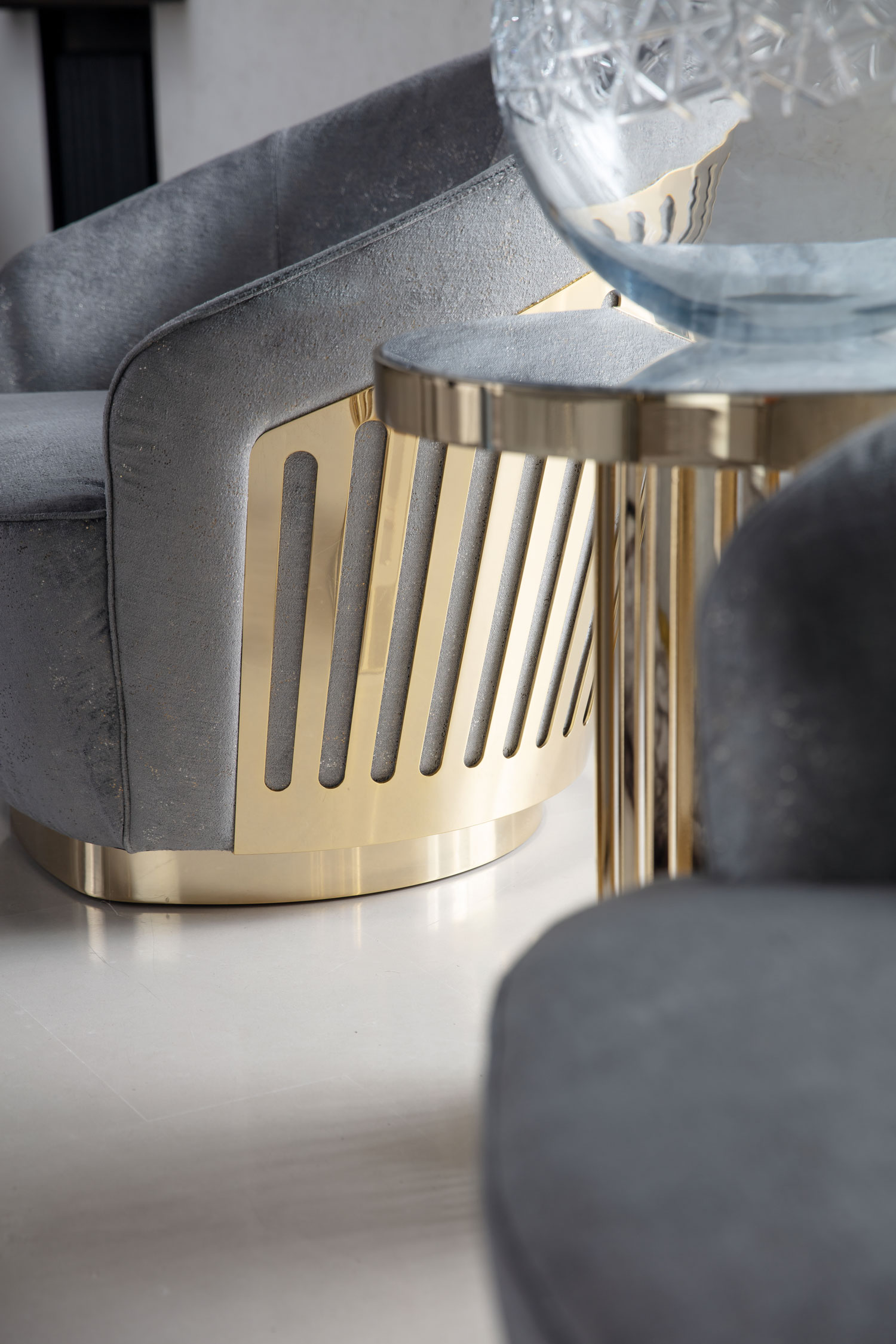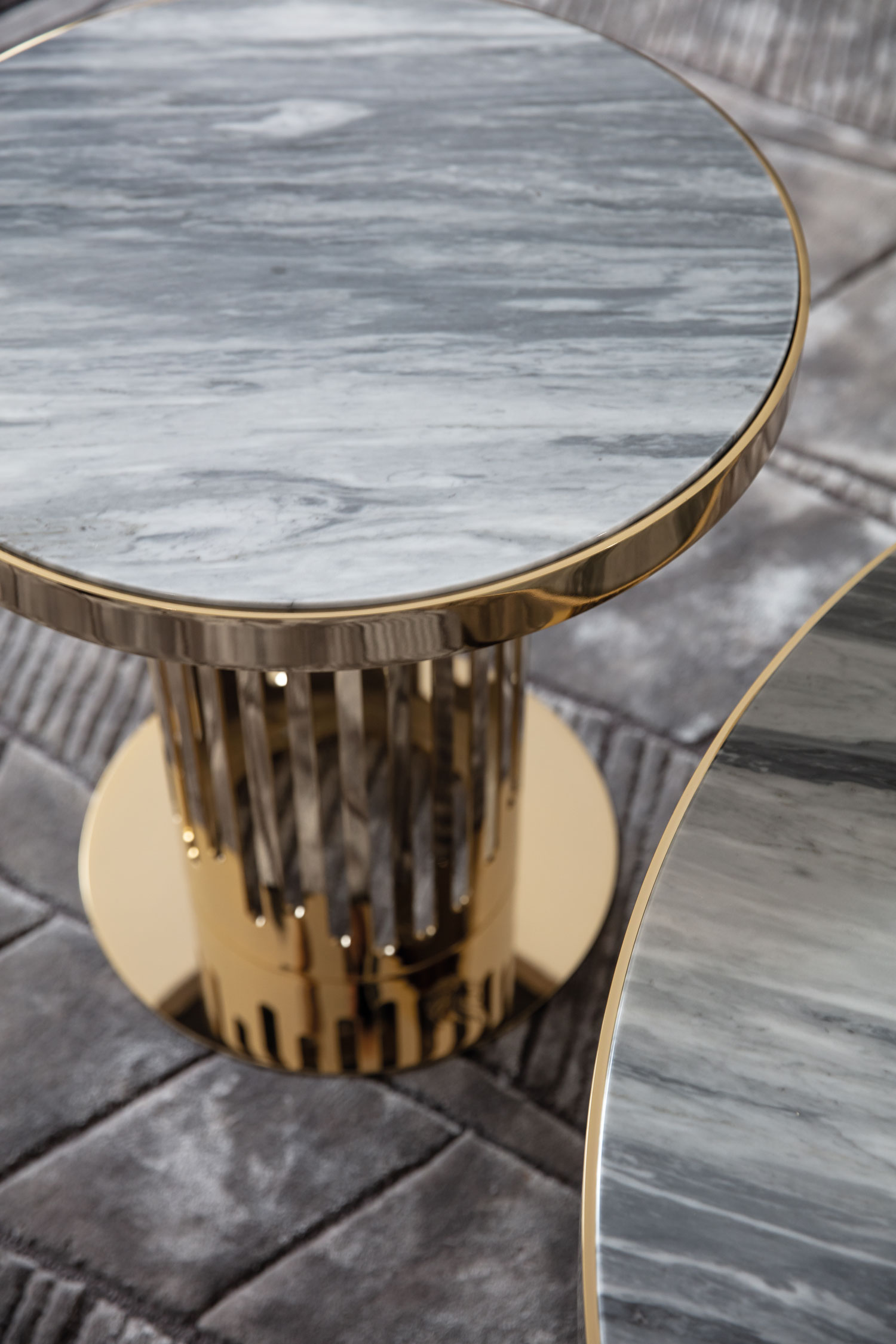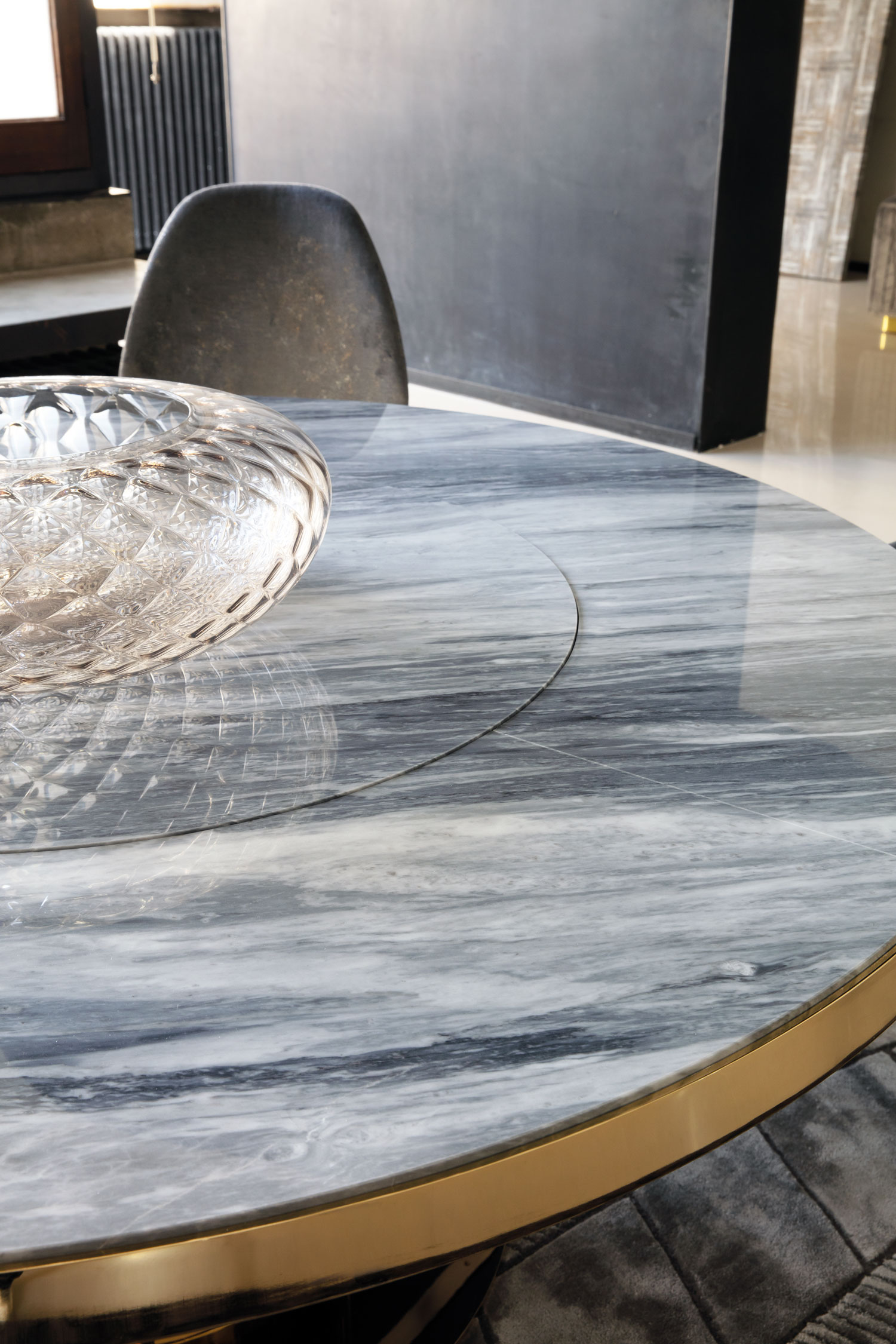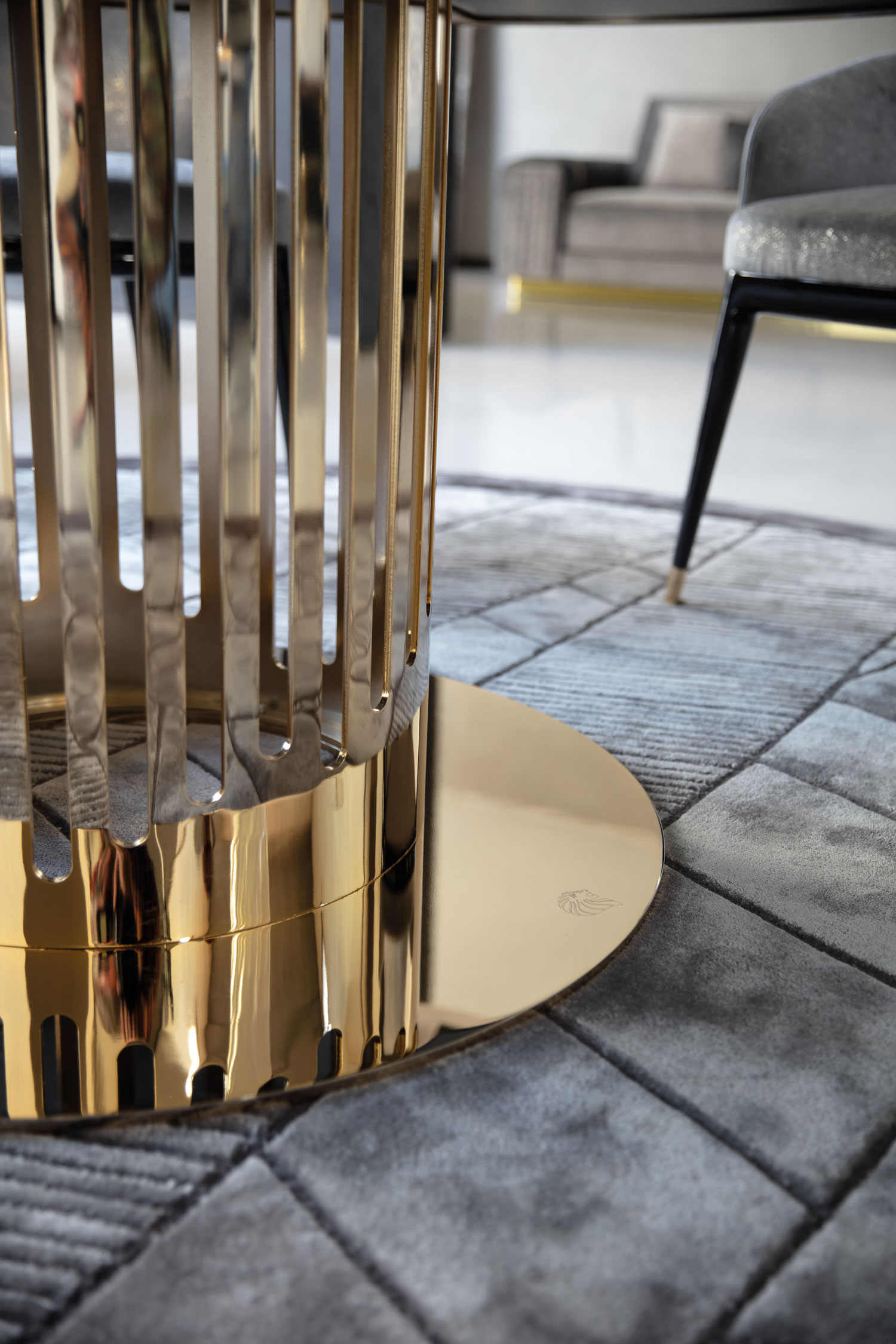 In the Charisma collection the protagonist - together with the marble - is certainly the 24kt gold, the element that identifies the style of the entire collection and becomes its symbol.
Stainless steel is modeled with laser cutting technique and chromed in 24kt gold. The suggestive openwork motif is found in many elements of the collection, such as the swivel chair, the table and the two side tables, transforming each object into an iconic, luxury piece and representing the unmistakable style of Giorgio Collection.