The dining table is the centerpiece of your dining room, the element that gather together family, friends and guests. Its design has to be functional but at the same time it has to amaze and reflect your style.
Mirage collection dining tables are the perfect mix of beauty and functionality.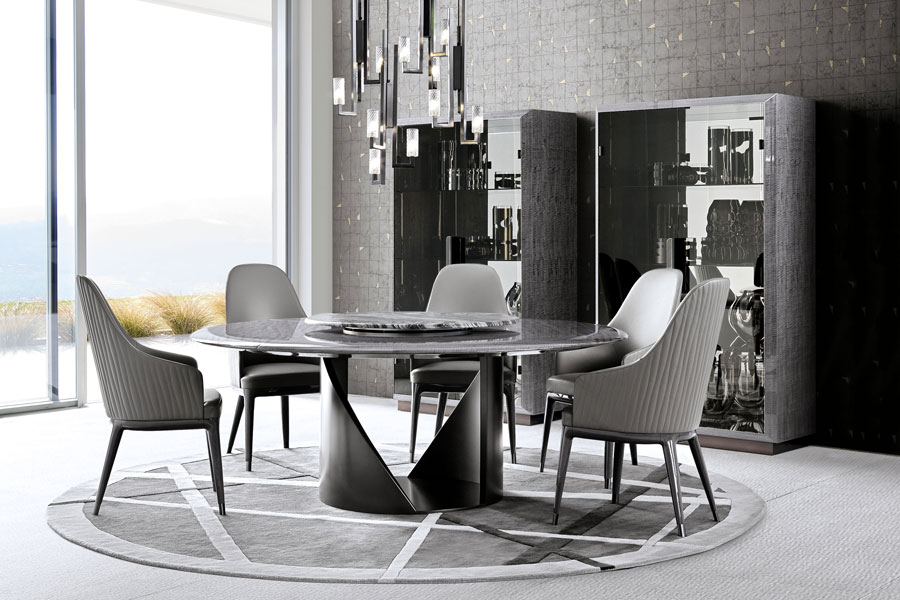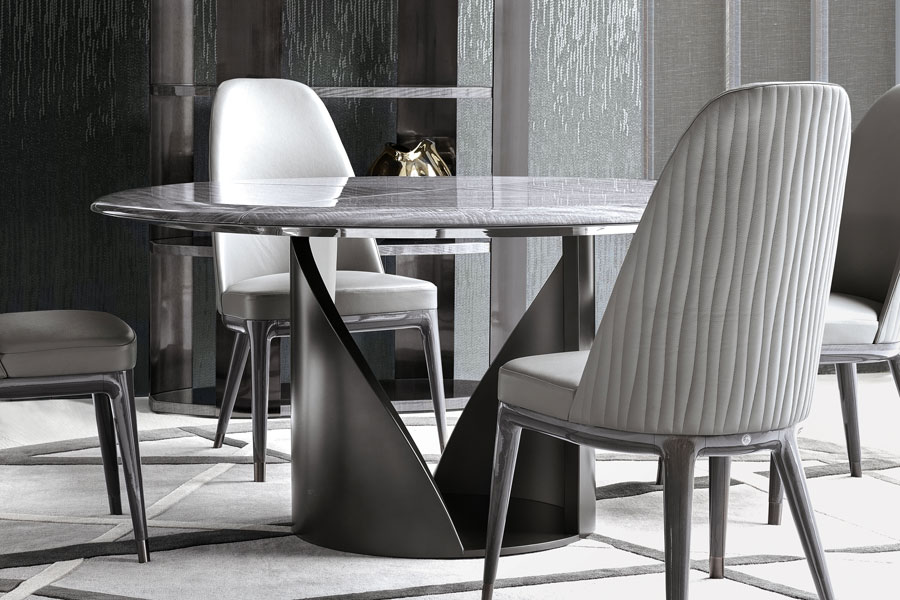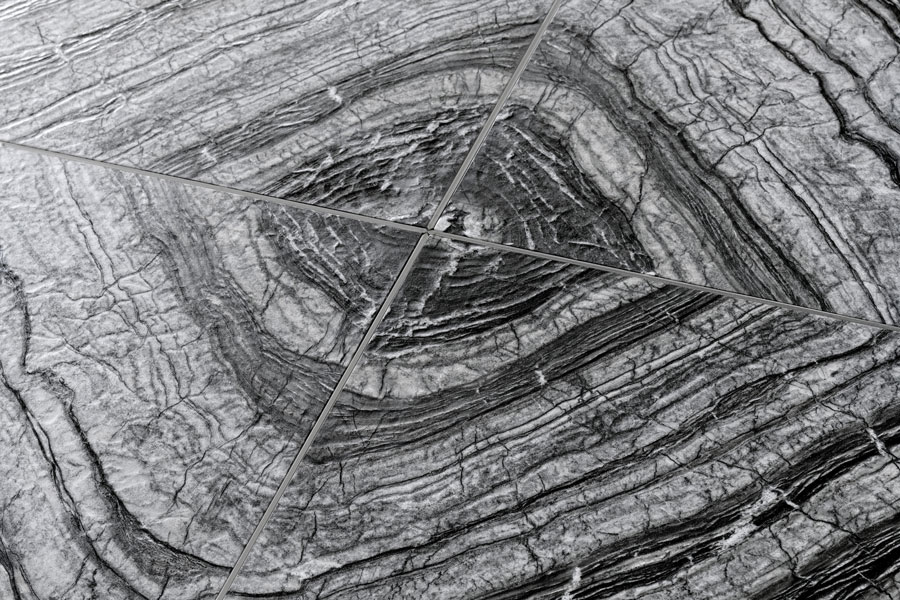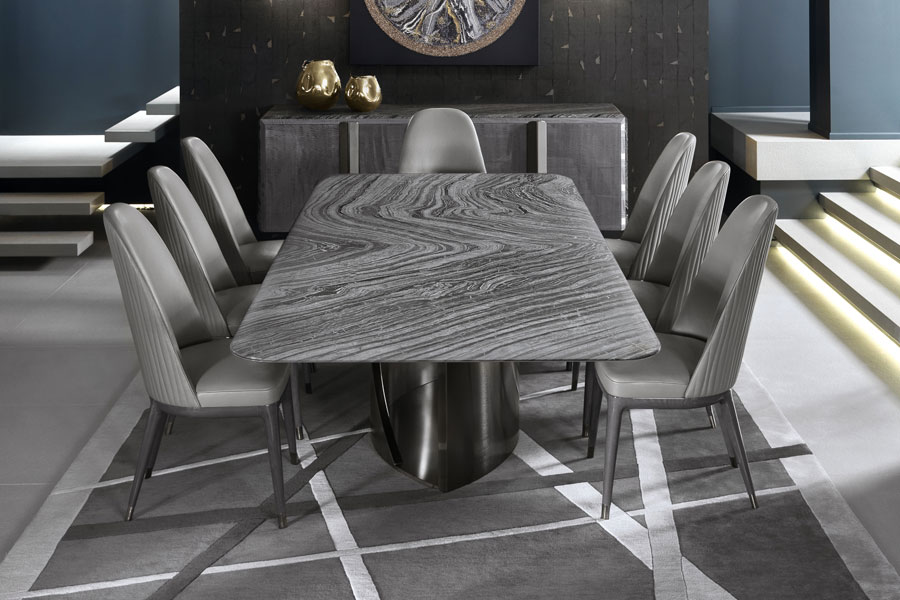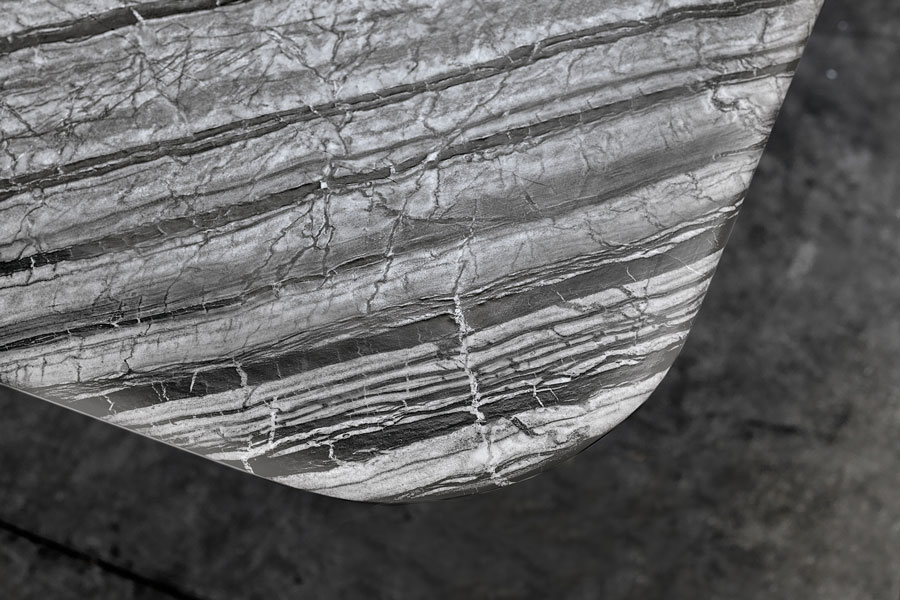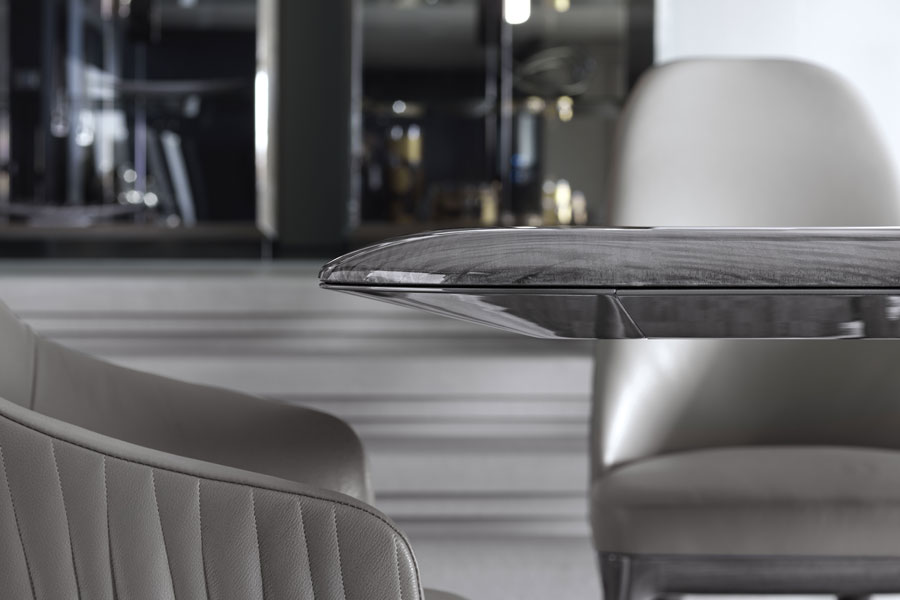 Prestigious materials like marble and wood are supported by a satin black nickel stainless steel base that gives to the whole element a contemporary and futuristic attitude. Whether rectangular or rounded, Mirage dining table enhance the room with elegance. Luxury elements, like Black Kenya marble or Madagascar Mowinghi veneer are shaped by expert craftsmen to last forever and bring luxury to your home.