Collection
Dune
Design by Castello Lagravinese Studio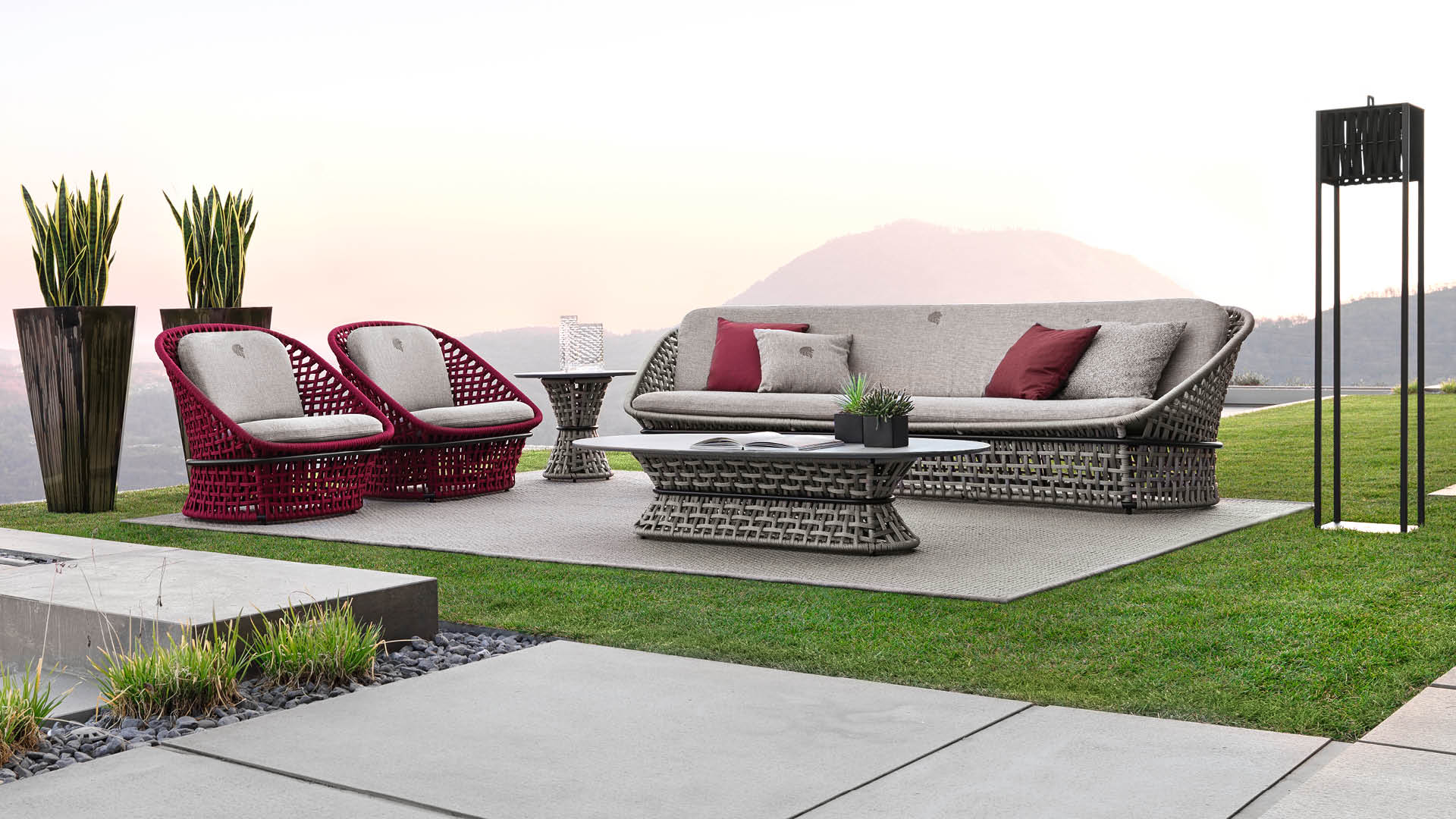 Elegance, high quality, comfort and durability, values that have always been present in the furniture proposals of Giorgio Collection, find their natural extension in the new DUNE collection, entirely MADE IN ITALY. DUNE completes the company's collections offer with a wide range of products for furnishing open spaces. Comfortable and welcoming seating systems allow you to enjoy the outdoors. Sofas, armchairs, cocktail tables, chairs and accessories have been designed to furnish inviting outdoor environments ensuring optimal and long-lasting performance thanks to the very high materials' quality. The woven cordage, in the triple shades of light grey, black and amaranth, perfectly matches the solid structures in satined black metal, creating a fascinating game of hand-made weaves, which envelops the Made in Italy products with refined elegance.
All the cocktail table tops are made of natural CARDOSO italian stone, characterized by ash gray tones crossed by light and dark veins: the surface is treated to preserve its natural material aspect, highly resistant to atmospheric agents. The collection is completed by a wide range of special treated fabrics and leathers, designed to resist external agents such as water, chlorine, salt, light, mold and bacteria, without sacrificing aesthetics and maintaining a high pleasantness to the touch. The Dune collection invites you to immerse yourself in nature, redesigning the outdoor space according to the modern needs of the contemporary lifestyle.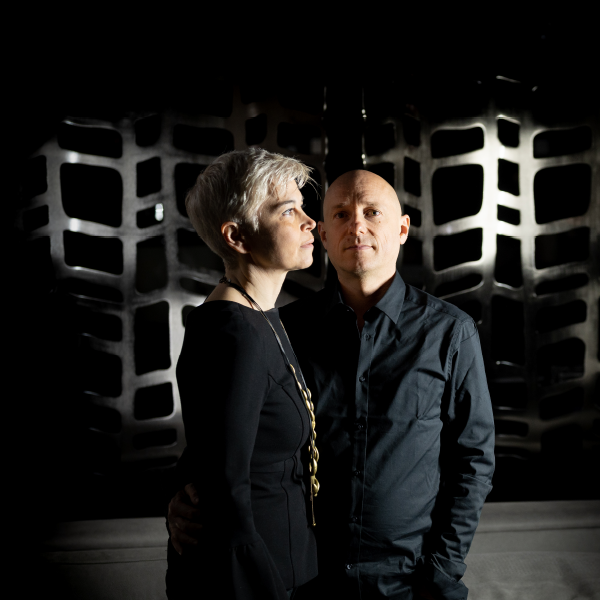 Sharing a passion for design and fashion in 2008 Alessandro and Maria Antonietta create the brand Onlymited featuring a collection of limited edition pieces inspired by the world of fashion. After this experience they found Castello Lagravinese Studio, where they collaborate as designers and art directors with important companies in the world of contemporary and luxury furniture, creating products and collections, clearly tailoring inspired and with a meticulous attention to detail.