Collection
Moonlight
Design by Castello Lagravinese Studio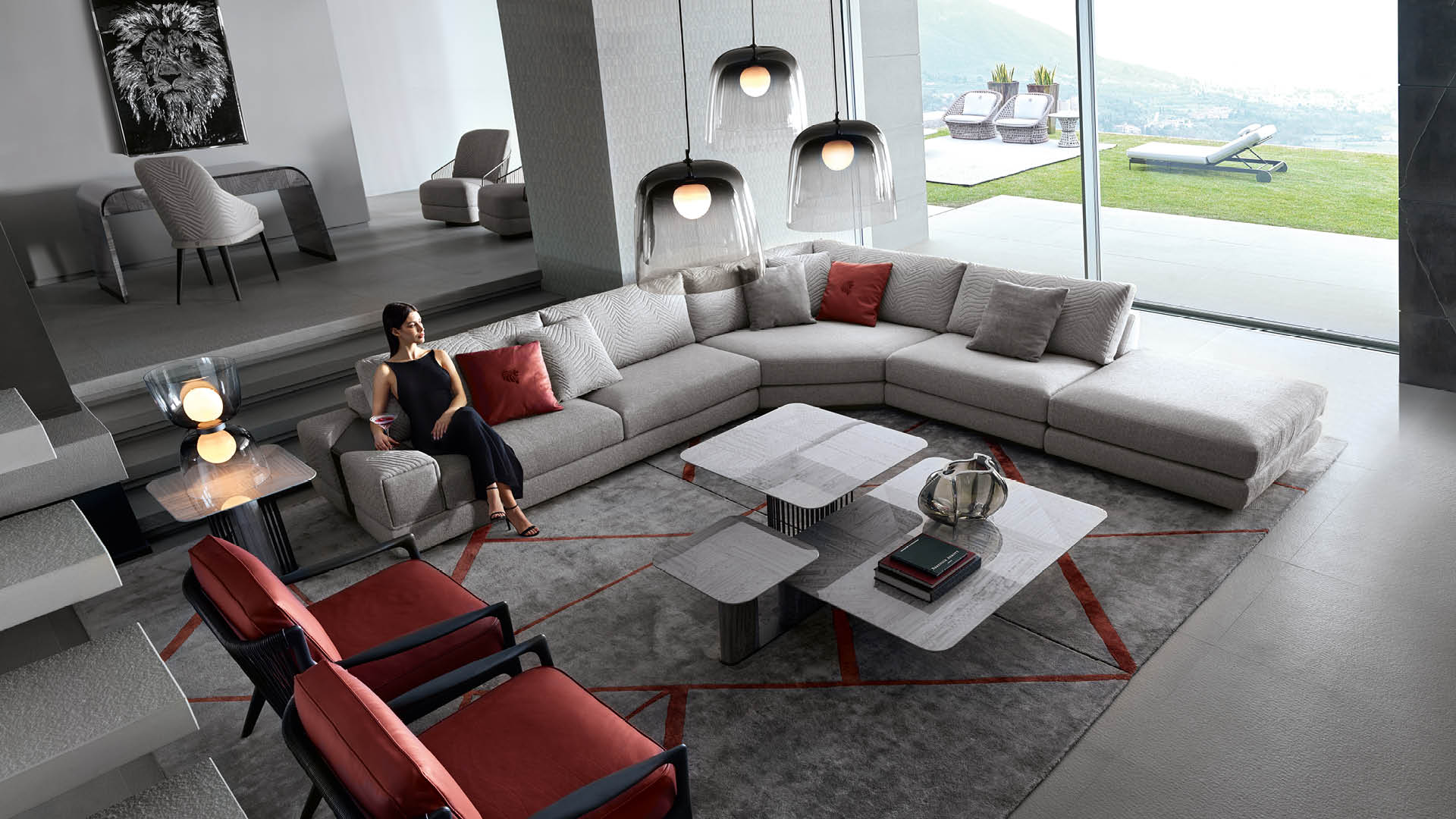 Uniqueness, exclusivity and sophistication are the main features of MOONLIGHT collection which takes inspiration from the soft moonbeams. Tasmanian curly Eucalyptus wood has been chosen as the main character of the collection, its figured curls enhance the geometric shapes of the furniture. Bleached and stained, it is utilized in a light grey color. Precious fabrics and leathers have been skillfully crafted creating original quilted patterns that bring out the sculptural shapes of the elements and their details. Finally, details in grey satin nickel stainless steel frame the four areasof the collection: living room, dining room, bedroom and office.
The living area is characterized by upholstered sofa elements offering a choice of various configurations that allow great compositional versatility. A dining area welcomes a table with its sculptural base and the Tasmanian curly Eucalyptus top skillfully matched, accompanied by upholstered quilted dining chairs. Bedroom's most important element is the solid wood bed upholstered in fine quilted leather and embroidered Giorgio Collection logo. Ultimately the presidential office includes both top management and home desks, office chairs and bookcases. MOONLIGHT offers a refined total look with over 100 pieces, including precious complements and accessories as lamps, rugs, vases, bedspreads, wallpapers and paintings.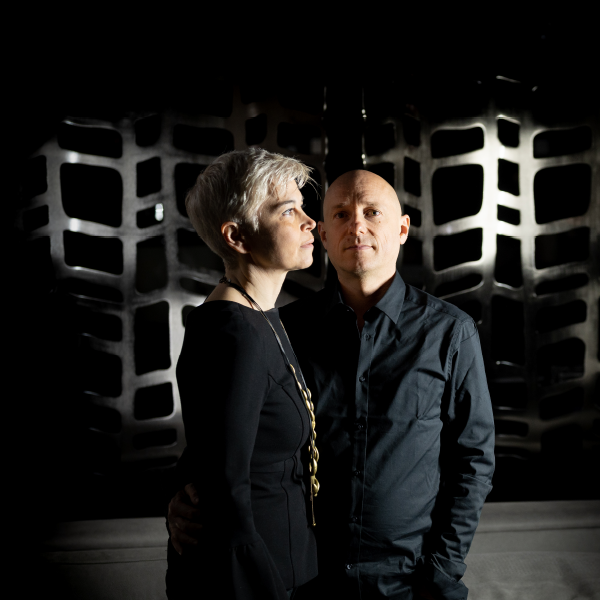 Sharing a passion for design and fashion in 2008 Alessandro and Maria Antonietta create the brand Onlymited featuring a collection of limited edition pieces inspired by the world of fashion. After this experience they found Castello Lagravinese Studio, where they collaborate as designers and art directors with important companies in the world of contemporary and luxury furniture, creating products and collections, clearly tailoring inspired and with a meticulous attention to detail.