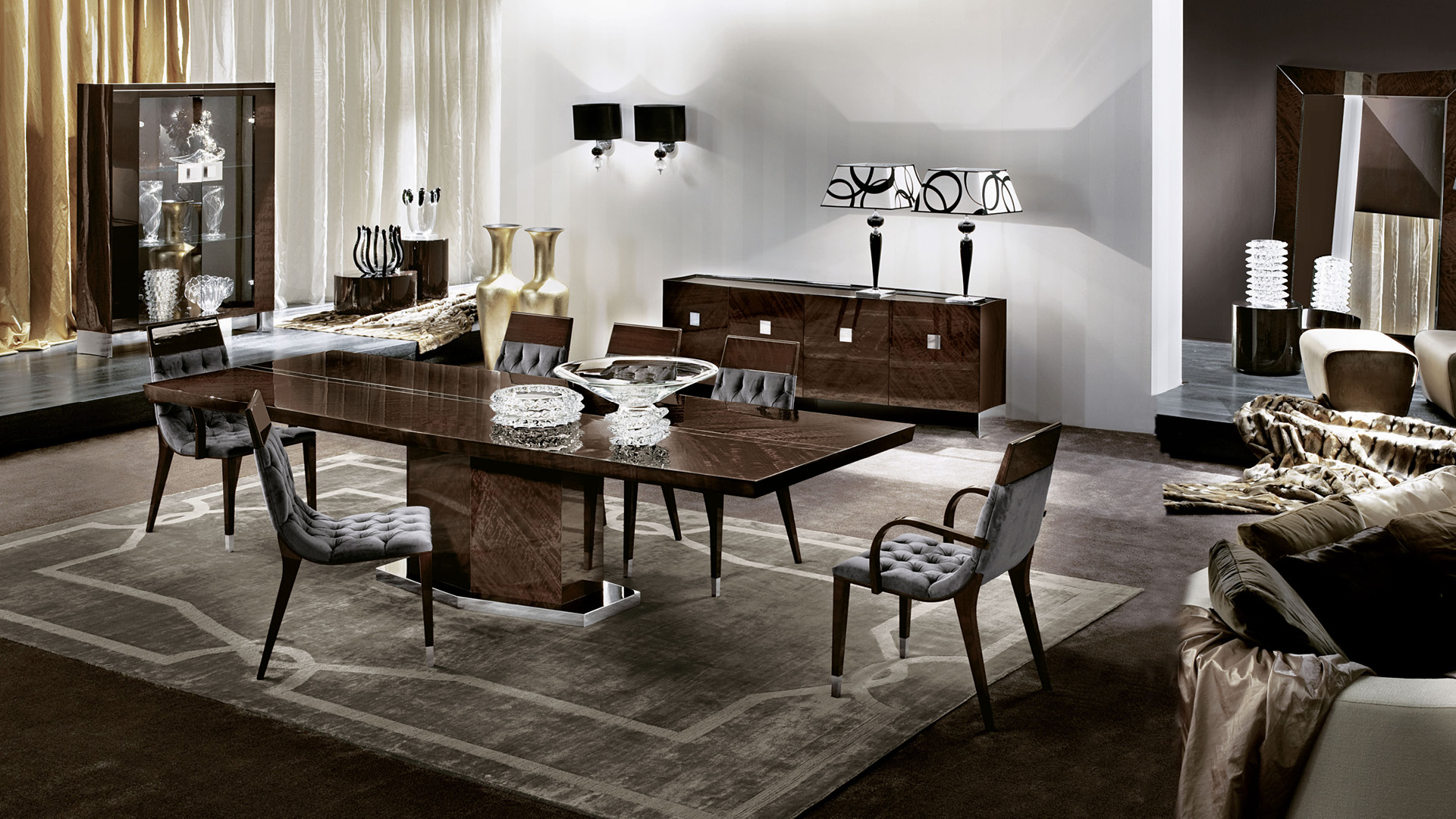 This collection is designed for those Customers who love simple lines, but yet have distinct sense of luxury and uniqueness.
We chose European Curly Eucalyptus, a rare but yet very precious wood, this to enrich the elegance and refinement of the pieces that make up this collection. Luxury and prestige come to life, thanks to details such as the very rich high-gloss polyester finish and the polished stainless steels details which enhance the essential design.
The "Vogue collection" offers a complete lifestyle includes sofas & arm chairs dressed in high quality leathers and refined fabrics, a complete range of accessories as: blow glass Murano lamps and vases, hand tufted wool and hand knotted silk carpets and special stainless steels lamps, exclusively "Made in Italy" for us by skilled master craftsmen. Giorgio Collection offers a luxurious and elegant House expressing modernity and not forgetting the ancient masters of the Italian Style.