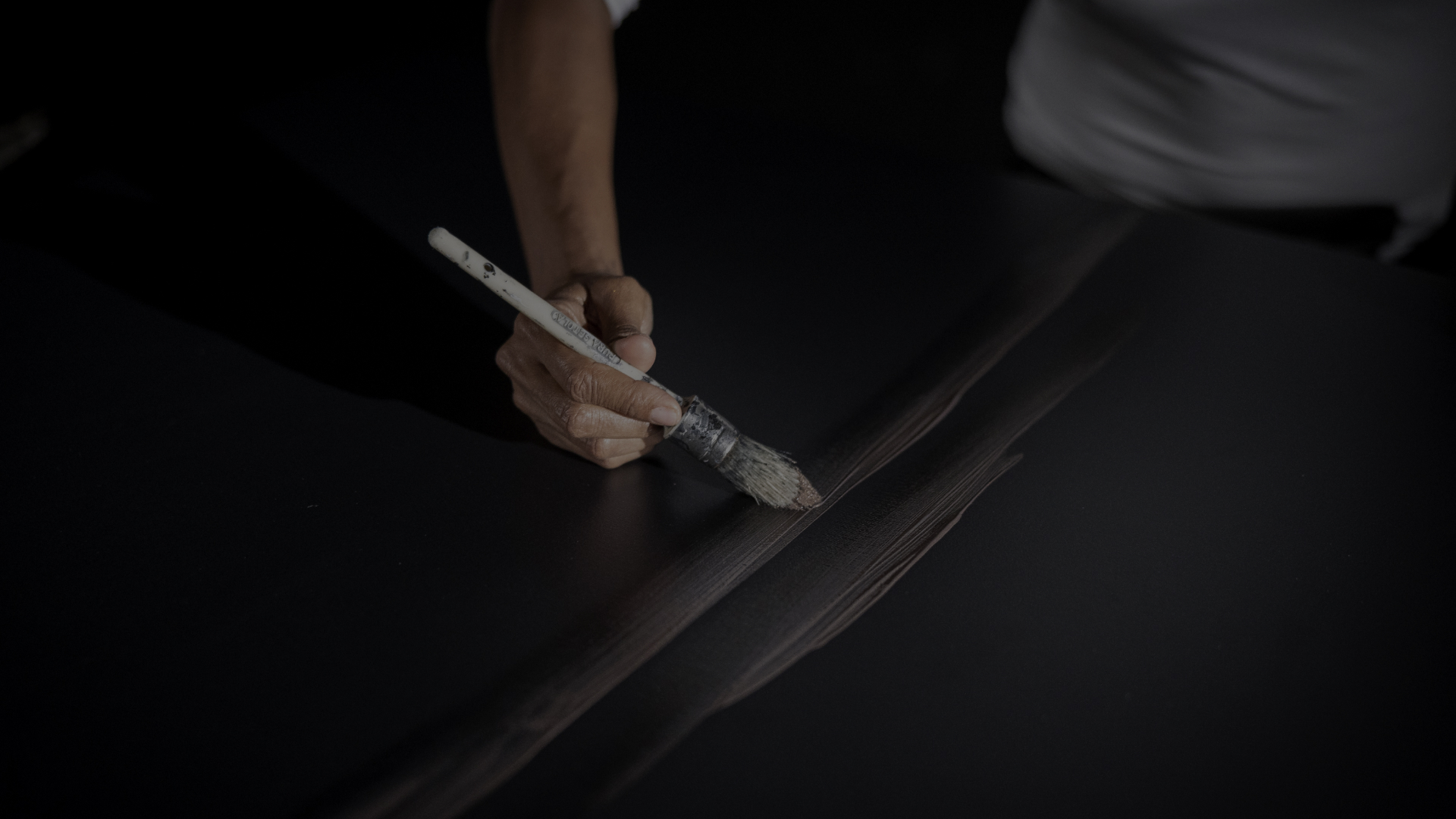 The shiny and evocative world represented in Nadezhda Olefir's paintings enter Giorgio Collection's art selection and provide unique atmospheres. Each painting is created using special techniques and materials: glass, crystals, precious stones and epoxy resin, give life to intriguing shapes and harmonious compositions.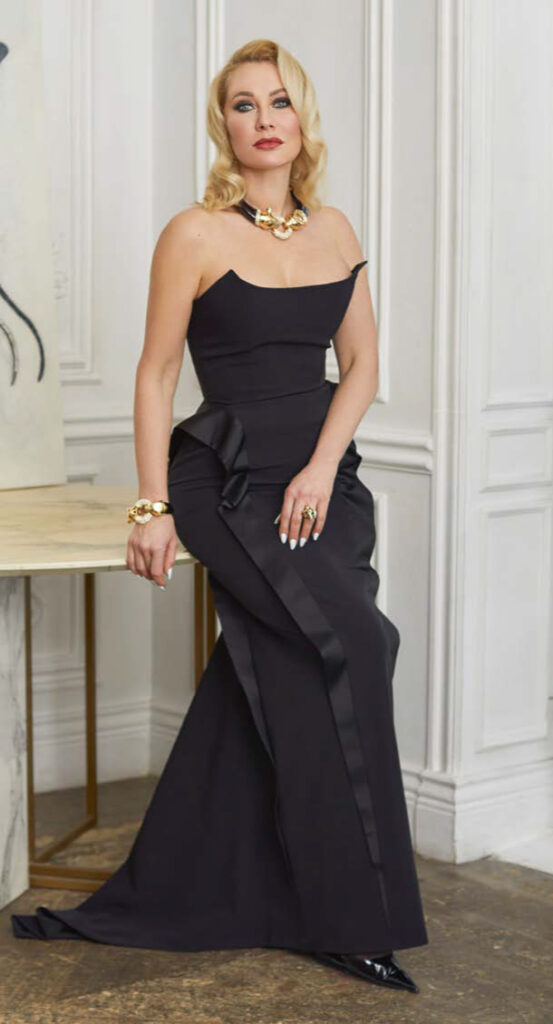 Nadezhda Olefir was born in Russia in 1977. She has been gravitated toward art creation since childhood.
It all started as a hobby interest that led the artist to attend various sculpture and drawing classes and later on to the professional education in art and crafts. Nadezhda is the author of a unique technology for creating modern interior works, the basis of which is a collaboration between jewelry and stained-glass art.
Her works are created outside the standard painting techniques. Design paintings and interior panels animalistic plots come true due the symbiosis of new techniques, methods, materials and textures: mirror stained glasses, colored glass fusing, bas-reliefs, texturizing, inlays and coatings with gold and silver. The artist creations reflect thoughts and emotions with shimmering crystals, volumetric shapes, contrasting colors and harmonious compositions. Nadezhda founded her own premium art gallery and a school named "Art of Glitter", where more than 3000 students attend every year. Nadezhda's works were presented on the prestigious International and Russian
exhibitions, such as Design Décor, Luxury HITS, Batimat, ArchMoscow, ISaloni WorldWide and the arist is a multiple winner of various awards as the "Artist of the Year" according to such magazines as Elite magazine and FBjournal.
Nadezhda Olefir's paintings express boldness through volumetric shapes and contrasting colors, enhanced by the use of Swarovski crystals and techniques such as bas-reliefs and texturized inlays. Each painting evokes rich and opulent moods, in accordance with Giorgio Collection's contemporary design.
Art and design have lots of things in common, one of them is the constant search of inspiration and the seeking of tactile emotions. The art of Geovana Clea is the perfect example of this constant research: the artist finds inspiration in the woods, watching the waterfalls and admiring the natural stones, a never-ending relationship with natural elements, materials and sensations that are transferred on canvas to communicate the power of nature.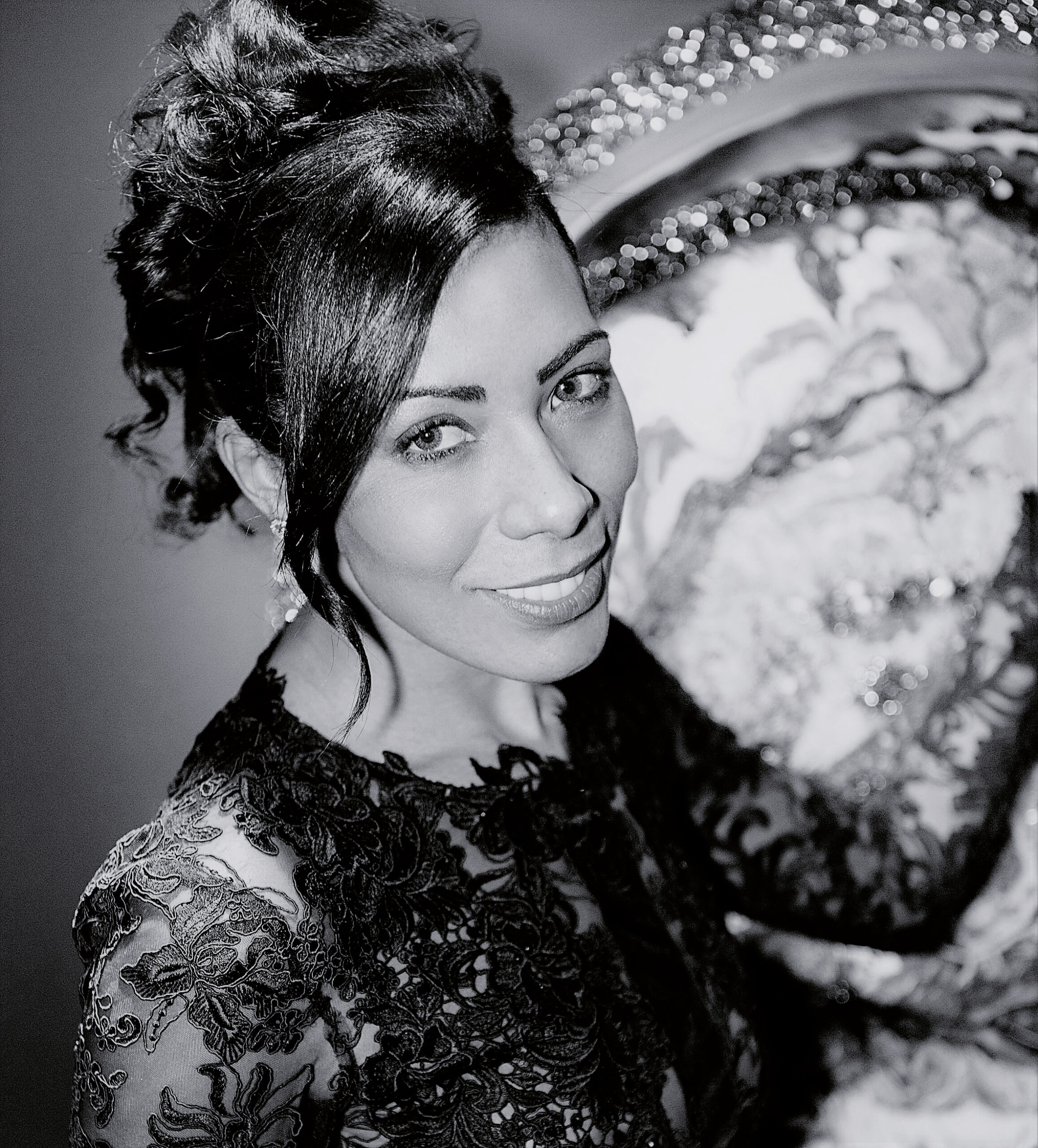 Geovana Cléa was born in Brazil in 1977. She studied art and Italian language in Florence during the 90s.
For more than twenty years, the artist presented her work internationally in various art scenes, among many New York, London, Amsterdam, Montecarlo, Basel, Milan, Lisbon, and Paris.
Along with numerous exhibitions, Geovana also participated with four paintings at the 54th Biennale di Venezia directed by Vittorio Sgarbi and won a prize at the National Salon des Beaux-Arts at the Louvre, in Paris. This Salon is better known as the "salon of the impressionists" of Paris.
The artist is also present in two literary publications and is an immortal member of the Academy of Science, Literature, and Arts of São Paulo where she was appointed a chair and later a gold medal in 2015 for her exceptional artistic career.
In recent years, Geovana funded her gallery Emotions of The World (EOTW Gallery) and was part of various collaborations with well-known Italian luxury designer brands. Geovana is an abstract expressionist and naturalist, she aims to recreate the natural
effects of the Earth through her colors. She is deeply in love with water, wood, gold, crystals, quartz, and other types of rocks. In truth, these elements can be seen in all of her creations, reflecting the strong influence of Geology in her creative process.
Geovana Cléa for Giorgio Collection, or simply GC for GC, is an ideal collaboration since the refined creations inspired by natural elements blend just perfectly with the luxurious Italian furniture of Giorgio Collection. This is a luxury firm of refined taste, class, and indisputable elegance in the international home furnishing scene.
When we first saw Geovana's works, we felt very clearly the direct dialogue between the artist and nature, a dialogue that we wanted to expand in our collections, in our atmospheres, in our vision of design. The aim of this collaboration is to celebrate nature in all its forms, using its elements as a tactile connection between art and interior design. Quartz dust, volcanic ash, liquid metals and crystals are worked with acrylic paint to obtain unique and unrepeatable objects of art, perfectly matching our collections atmospheres.
We present a handmade sculpture by the famous artist Lara Masolo, made of satined metal and hand painted. The suggestive sculpture takes inspiration from the intricate structure of coral leaves and transforms them into a luxury object.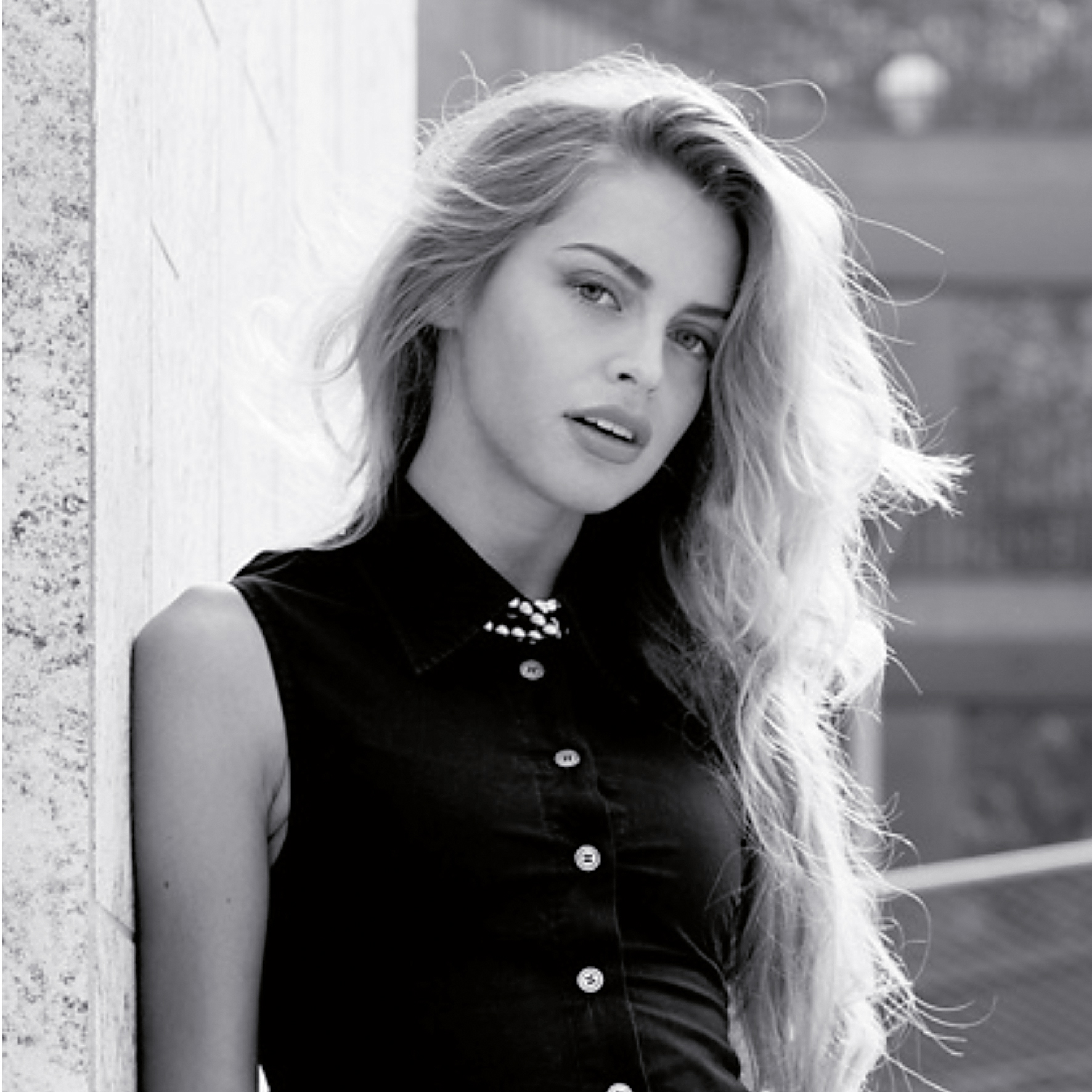 Lara Masolo was born in Milan in 1995. After finishing art High School with top marks, she pursued her studies at the prestigious Academy of Fine Arts of Brera where she graduated with highest honours in Set Design and got a merit scholarship.
She had the opportunity to work with some of the most important directors in Film Industry such as Roman Polanski and Matteo Rovere, proving her ability to range in different sectors from Costume department to Art Department and Set Decoration.
Thanks to those experiences she achieved the knowledge and skills to experiment, invent and create her own works of art, craft and design.
Her sculptures always take inspiration from her many travels around the world, combining innovative shapes and colours.
Lara Masolo for Giorgio Collection, is an ideal collaboration since the refined creations inspired by natural elements blend just perfeclty with the luxurious Italian
furniture of Giorgio Collection.
This is a perfect marriage with a luxury firm of refined taste, class, and indisputable elegance in the international home furnishing scene.