Giorgio Collection furnishes the most prestigious villas around the world with the quality and style of its products. Skilful combinations of elements from our iconic collections are the protagonists of this bespoke project: from the indoor to the outdoor spaces, each settings is embellished with the unique design and striking shapes of our creations. Every items, from the suggestive charm of Infinity triple round table to the impressive character of Vogue sofa and Mirage armchairs, invite guests to discover and enjoy the pleasure of a refined and exquisite taste.
Through its spacious environments, this mansion offers a journey into the Giorgio Collection's design and eternal beauty, including details such as the striking lightings and the precious complements and accessories.
The atmosphere of luxury and exclusivity extends to the spacious outdoor area, thanks to Oasi collection which features elegance, craftsmanship and comfort. The pool area, furnished with Oasi sofas and cocktail tables, allows you to enjoy the outdoor space surrounded by striking design and high-quality materials. Oasi collection also interprets the rooftop area with its contemporary style and everlasting beauty: chaise longues, tables and bar stools are the perfectly suited elements to create a sophisticated lounge bar set.
Log in or sign in to our reserved B2B Area: you will be able to download all the collections' catalogs, 3D images, samples, marketing material and everything you need for your projects.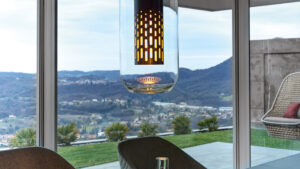 Moonlight collection lighting includes exclusive and distinctive design elements that combine the finest materials such as Venetian Murano glass with stainless steel finishes, making them ideal for your luxury home.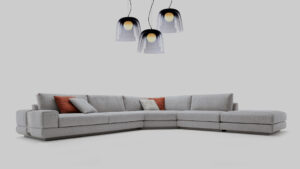 Moonlight modular sofa is the protagonist of the living area thanks to its versatile luxury. This sophisticated furniture piece allows for a customisable design experience thanks to its different types of modules.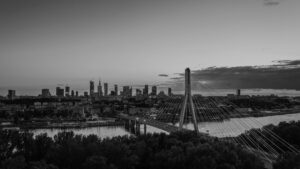 We are delighted to unveil an exquisite private project in Warsaw. Giorgio Collection's luxury meets the design intuitions of Magdalena Wierzbicka to furnish a prestigious villa, where every details speak the language of refinement.