Giorgio Collection furnishes the most prestigious villas around the world with the quality and style of its products. Skilful combinations of elements from our iconic collections are the protagonists of this bespoke project: from the indoor to the outdoor spaces, each settings is embellished with the unique design and striking shapes of our creations. Every items, from the suggestive charm of Infinity triple round table to the impressive character of Vogue sofa and Mirage armchairs, invite guests to discover and enjoy the pleasure of a refined and exquisite taste.
Through its spacious environments, this mansion offers a journey into the Giorgio Collection's design and eternal beauty, including details such as the striking lightings and the precious complements and accessories.
The atmosphere of luxury and exclusivity extends to the spacious outdoor area, thanks to Oasi collection which features elegance, craftsmanship and comfort. The pool area, furnished with Oasi sofas and cocktail tables, allows you to enjoy the outdoor space surrounded by striking design and high-quality materials. Oasi collection also interprets the rooftop area with its contemporary style and everlasting beauty: chaise longues, tables and bar stools are the perfectly suited elements to create a sophisticated lounge bar set.
Log in or sign in to our reserved B2B Area: you will be able to download all the collections' catalogs, 3D images, samples, marketing material and everything you need for your projects.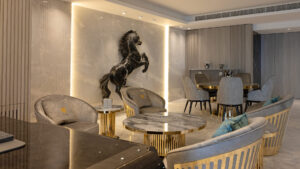 We are delighted to introduce you to our exclusive residential project: a luxury penthouse in one of Riyadh most exclusive area, where Infinity and Charisma collections are the unquestioned protagonists.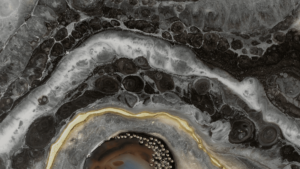 In the world of luxury design, details make the difference. Paintings are prestigious elements, statements of culture and sophistication that catch the eye and celebrates excellence. Giorgio Collection believes in the inspiring power of art and is proud to introduce the extraordinary works of Nadezhda Olefir to its selection of fine arts.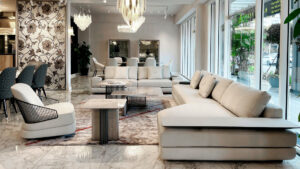 Casa Bella is the most important interior design exposition in Vietnam, where Giorgio Collection finds the perfect place to express charm, pure elegance and its unmistakable style. A welcoming atmosphere where the present and future of Made in Italy design is the main character, surrounded by a captivating environment.