Casa Bella is the most important interior design exposition in Vietnam, where Giorgio Collection finds the perfect place to express charm, pure elegance and its unmistakable style. A welcoming atmosphere where the present and future of Made in Italy design is the main character, surrounded by a captivating environment.
The most iconic collections of Giorgio Collection shine between the luxurious architecture of the showroom, embracing the feeling of the city outside. A perfect match between colors and textures that Casa Bella proposes to show the glam and refinement of Giorgio Collection, a place where each item invites you to enjoy the pleasure of a sophisticated taste.
A large area is dedicated to Moonlight, the latest collection that speaks the language of luxury and contemporary design. Here, you can admire the welcoming dining room, the upholstered elements that characterise the living, and the suggestive bedroom, appreciating closely all the details.
Casa Bella also offers a journey through the soul of Giorgio Collection design, from the bold details of Charisma collection, to the ethereal atmosphere of Infinity products and the vibrant spirit of Mirage collection. Discover unique design pieces in every corner of Casa Bella showroom and find eternal beauty in every Giorgio Collection element.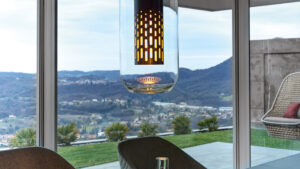 Moonlight collection lighting includes exclusive and distinctive design elements that combine the finest materials such as Venetian Murano glass with stainless steel finishes, making them ideal for your luxury home.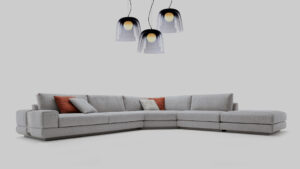 Moonlight modular sofa is the protagonist of the living area thanks to its versatile luxury. This sophisticated furniture piece allows for a customisable design experience thanks to its different types of modules.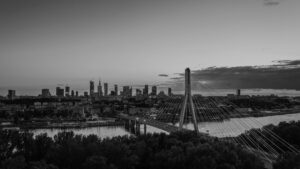 We are delighted to unveil an exquisite private project in Warsaw. Giorgio Collection's luxury meets the design intuitions of Magdalena Wierzbicka to furnish a prestigious villa, where every details speak the language of refinement.