The Infinity modular sofa is the perfect solution for creating a functional space that ensures maximum versatility, comfort and beauty. The extreme simplicity of the Infinity sofa design is embellished by refined materials and unique details that highlight the tailoring and craftsmanship work.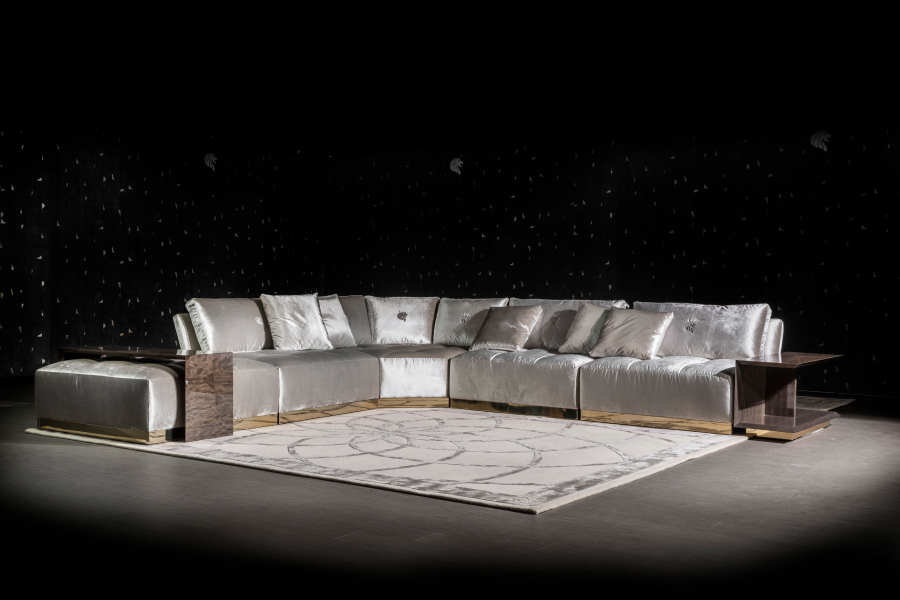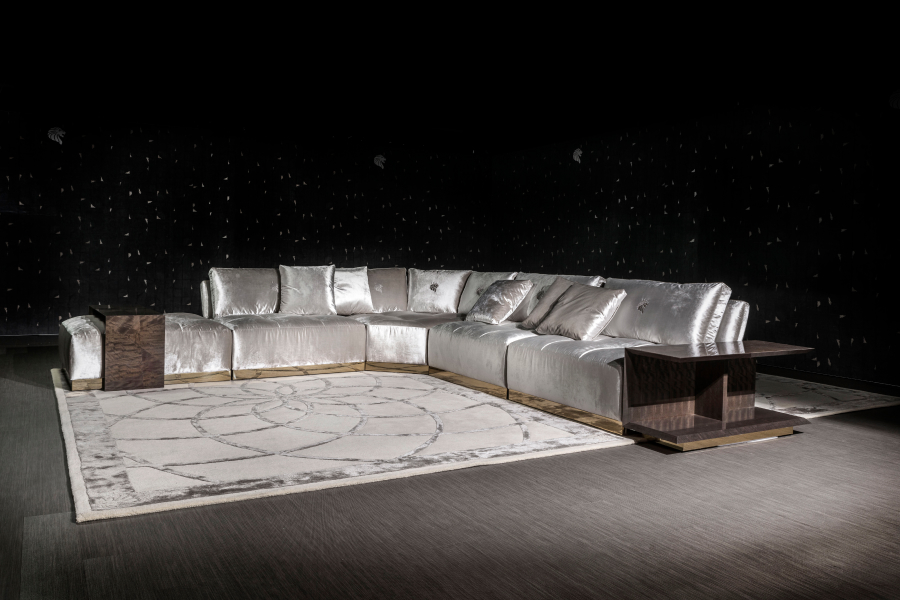 Its structure is composed of various modules: central elements, corner elements, ottomans, all of them are interchangeable and can be assembled together. Each module has seats and sides with double stitching in polyurethane foam covered in goose down. The base is made of stainless steel with a 24k gold chromed finish.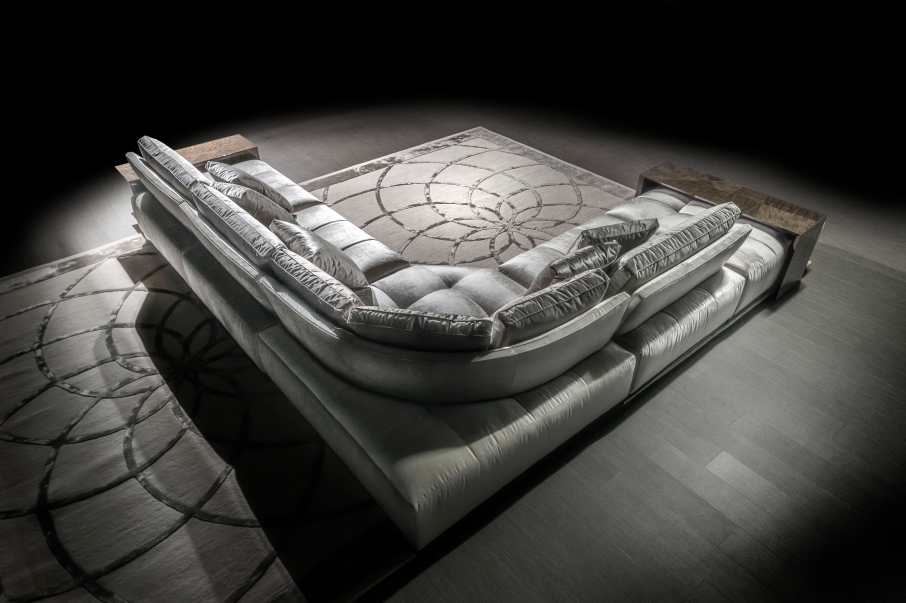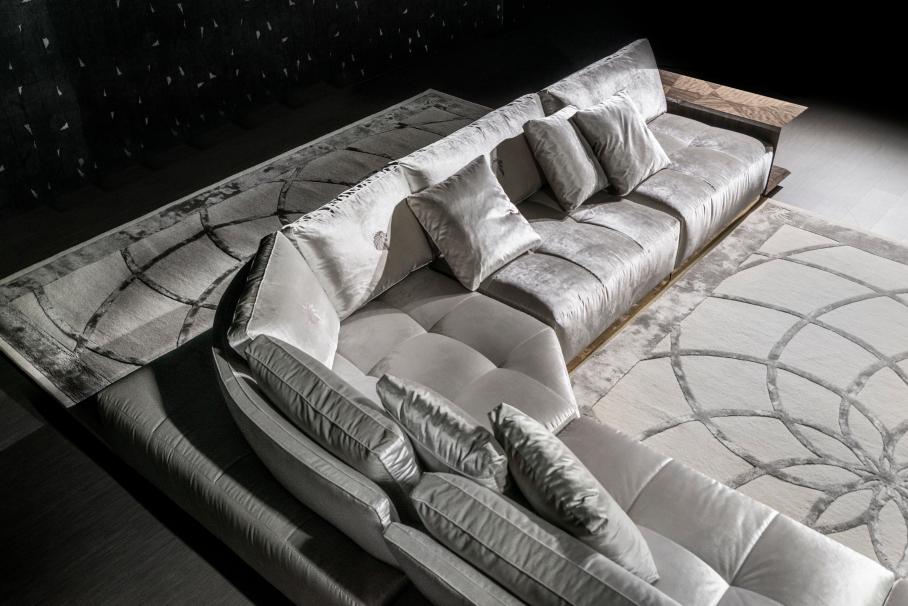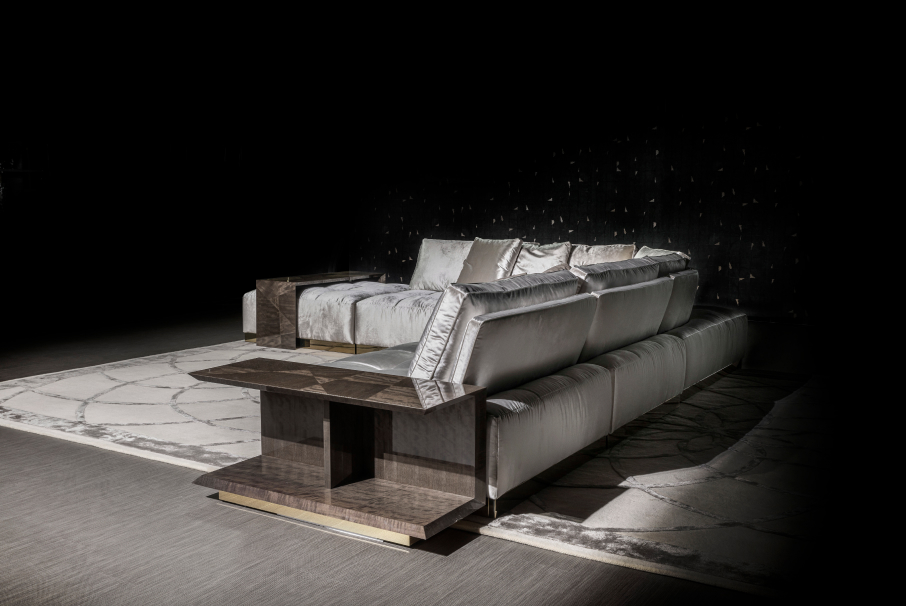 The cozy and soft design, given by the capitonnè quilting of the seats and the large back cushions, can be embellished with Makorè mahogany wood complements with a glossy polyester finish, like the end and side sofa tables. The sofa covering is available in top-quality leather, nubuck leather, velvet or suede fabric, which can be matched in color and tissue with the decorative cushions.