We are pleased to show you our recently realized project in Dubai: it is a luxury private Villa in one of the most beautiful area of the wonderful city of Dubai. Our local Interior partner has set-up various ambients of this villa with the furniture of our new collections Charisma and Infinity: the Infinity sectional sofa of the TV room, that offers comfort and infinite space, made with the precious Nubuk leather; the rectangular cocktail table with frames in Black Bubinga, is combined with the refined Charisma Sofa, an elegant combination of comfort and luxury for those who like to perceive quality, caressing it with their hands.
The Black Bubinga African wood gives all the rooms enormous personality, establishing an exquisite elegance. The outstanding wood craftsmanship of Giorgio Collection emerges in Charisma's bold design and manufacturing details, an expression of true Made in Italy artisan skill.
Every element has been selected to stay in complete harmony with each other, enhancing the elegance and charm of this amazing Villa.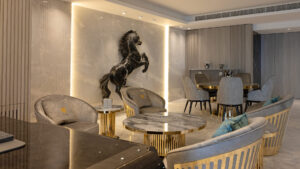 We are delighted to introduce you to our exclusive residential project: a luxury penthouse in one of Riyadh most exclusive area, where Infinity and Charisma collections are the unquestioned protagonists.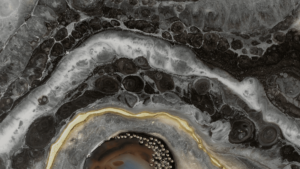 In the world of luxury design, details make the difference. Paintings are prestigious elements, statements of culture and sophistication that catch the eye and celebrates excellence. Giorgio Collection believes in the inspiring power of art and is proud to introduce the extraordinary works of Nadezhda Olefir to its selection of fine arts.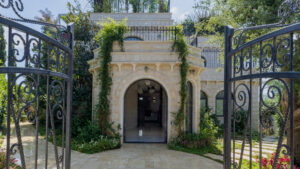 Giorgio Collection furnishes the most prestigious villas around the world with the quality and style of its products. Skilful combinations of elements from our iconic collections are the protagonists of this bespoke project: from the indoor to the outdoor spaces, each settings is embellished with the unique design and striking shapes of our creations.