The pursuit of perfection is a priority at the heart of our production process. This commitment to excellence is recognisable in the meticulous craftsmanship that gives shape to each piece in our collections. From quilting to stitching, every stage of production is essential to ensure that Giorgio Collection furniture expresses our sophistication and elegance trademark.
The art of quilting is an intricate process that allows us to create stunning patterns in the upholstery, making each piece of furniture a timeless masterpiece. Our products are the embodiment of a unique blend of made in Italy traditional craftsmanship and innovative technology.
The accuracy of the stitching process is the key for luxurious and elegant embroidered logos: an attention to detail that confirms the exclusivity of our products. Every stitch is a testament to our skill and dedication in manufacturing that satisfies the most demanding tastes.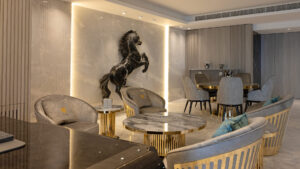 We are delighted to introduce you to our exclusive residential project: a luxury penthouse in one of Riyadh most exclusive area, where Infinity and Charisma collections are the unquestioned protagonists.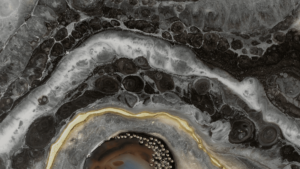 In the world of luxury design, details make the difference. Paintings are prestigious elements, statements of culture and sophistication that catch the eye and celebrates excellence. Giorgio Collection believes in the inspiring power of art and is proud to introduce the extraordinary works of Nadezhda Olefir to its selection of fine arts.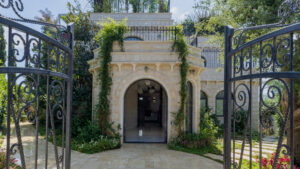 Giorgio Collection furnishes the most prestigious villas around the world with the quality and style of its products. Skilful combinations of elements from our iconic collections are the protagonists of this bespoke project: from the indoor to the outdoor spaces, each settings is embellished with the unique design and striking shapes of our creations.