Moonlight modular sofa is the protagonist of the living area thanks to its versatile luxury. This sophisticated furniture piece allows for a customisable design experience thanks to its different types of modules. The innovative geometries of the elements have been designed to integrate with each other and offer great flexibility to suit your needs. Whether you prefer linear, corner or island compositions, Moonlight modular sofa offers refined style and timeless elegance.
Different configurations can meet every need, ensuring comfort and exclusive design.
Each module is also designed in a range of sizes, create your own sofa by combining different elements: linear and corner modules that can be integrated with ottoman, peninsula and chaise longue elements for bespoke solutions.
Moonlight sofa is made using the finest materials, reflecting the exceptional quality that characterises Giorgio Collection products. These elements are available in first grade leather, nubuk leather, lizard, printed leather, velvet or suede fabric, with a wide range of colours, hues and tailorable options.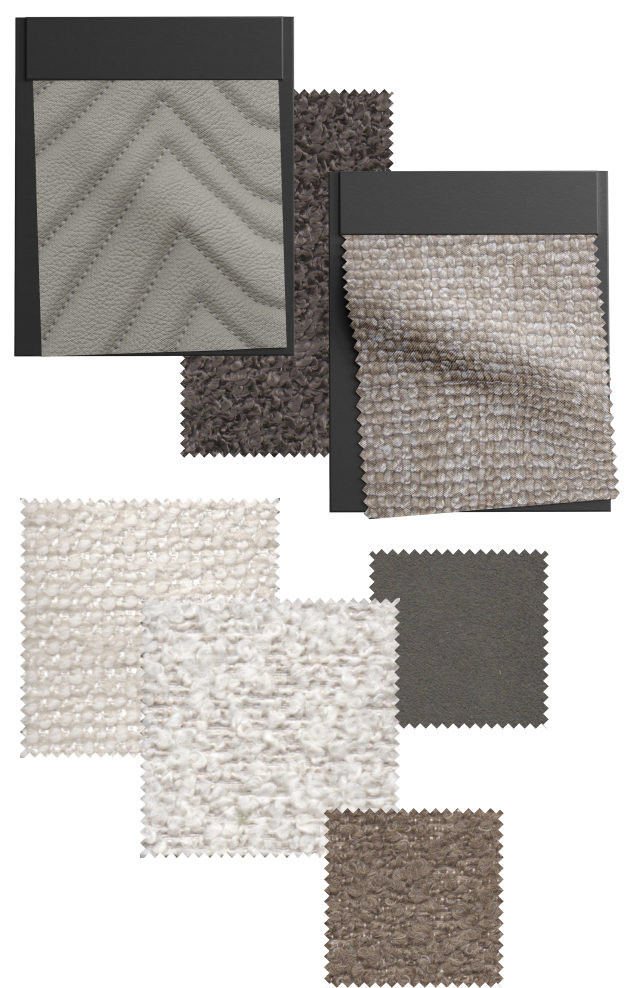 Log in or sign in to our reserved B2B Area: you will be able to download all the collections' catalogs, 3D images, samples, marketing material and everything you need for your projects.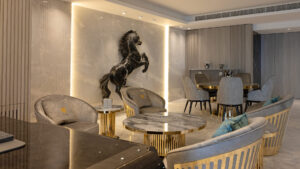 We are delighted to introduce you to our exclusive residential project: a luxury penthouse in one of Riyadh most exclusive area, where Infinity and Charisma collections are the unquestioned protagonists.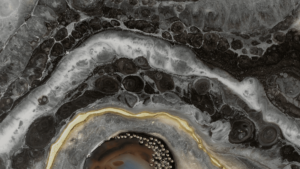 In the world of luxury design, details make the difference. Paintings are prestigious elements, statements of culture and sophistication that catch the eye and celebrates excellence. Giorgio Collection believes in the inspiring power of art and is proud to introduce the extraordinary works of Nadezhda Olefir to its selection of fine arts.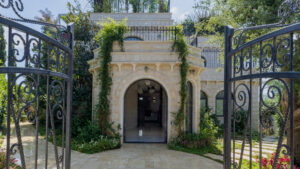 Giorgio Collection furnishes the most prestigious villas around the world with the quality and style of its products. Skilful combinations of elements from our iconic collections are the protagonists of this bespoke project: from the indoor to the outdoor spaces, each settings is embellished with the unique design and striking shapes of our creations.