I-Design Awards is one of the most important event in the field of Interior Design and Architecture that represents and promotes the best designers of Russia.
The aim of this award is to reunite the members of the interior design community – such as designers, developers, sellers, manufacturers – and to promote their works in the international market and professional community.
The awards are proclaimed by a jury of experts in the field of design: members of the Association of Interior Designers and Decorators (ADDI), editors of the leading magazines of Russia, representatives of the major design and architecture schools and winners of the INTERIA Grand Prix and ADD Awards.
The winners of the competition are celebrated in the Solemn Award Ceremony, where Giorgio Collection has participated as Competition Partner, awarding the winners with a commemorative prize: a vase from Mirage Collection. We are very happy to have taken part to this important event that awards the most talented professionals in the design field and promotes their work all over the world.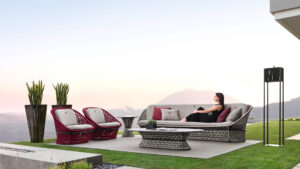 Dune is our latest outdoor collection presented at Salone del Mobile. Designed by Castello Lagravinese Studio, it has been conceived to extend and decline our concept of luxury furniture to the outdoor environment.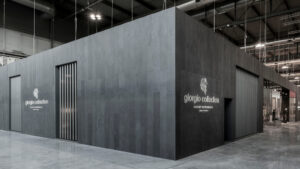 During the 61st edition of Salone del Mobile in Milan, Giorgio Collection presented two new collections: Moonlight indoor and Dune outdoor.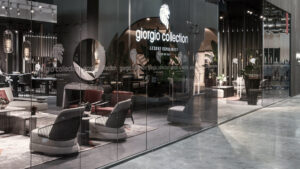 Giorgio Collection has been participating at Salone del Mobile since the first edition, always proposing the best of Made in Italy design and innovative products. Protagonists of this year's exhibition were the new Moonlight and Dune and the most iconic collections of the brand.