The value of each Giorgio Collection product makes interior design projects unique and inimitable. Our partnership with Asalah Group has led us to discover the beauties of Amman, a city full of life and creativity, where history meets innovation in a suggestive landscape. Charisma is the protagonist of this collaboration: a collection that expresses all the refinement of luxury through chrome details and fine upholstery.
The Amman villa project: a wide, bright open space that includes living room and dining room, where the walls are decorate by elegant boiserie. The elements of the Charisma collection blend perfectly with the style of the building, enhancing the environment with the brilliance of the golden details and the softness of the rounded and welcoming shapes.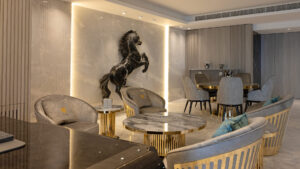 We are delighted to introduce you to our exclusive residential project: a luxury penthouse in one of Riyadh most exclusive area, where Infinity and Charisma collections are the unquestioned protagonists.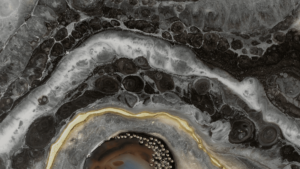 In the world of luxury design, details make the difference. Paintings are prestigious elements, statements of culture and sophistication that catch the eye and celebrates excellence. Giorgio Collection believes in the inspiring power of art and is proud to introduce the extraordinary works of Nadezhda Olefir to its selection of fine arts.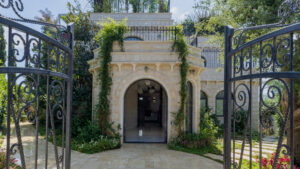 Giorgio Collection furnishes the most prestigious villas around the world with the quality and style of its products. Skilful combinations of elements from our iconic collections are the protagonists of this bespoke project: from the indoor to the outdoor spaces, each settings is embellished with the unique design and striking shapes of our creations.