The voice of an exclusive and fascinating lifestyle, Dubai captivates with its surreal, futuristic and avant-garde architecture, suggestively contaminated by traditional elements and a unique natural landscape. Dubai is also a city known for its luxury furniture market: the characteristic style inspired by cultural tradition meets the glossy mood of the most exclusive brands.
Giorgio Collection is present on this market thanks to the exclusive partnership with Interiors Furniture, which hosts our best collections Mirage, Charisma and Infinity in two of its showrooms. In the Downtown showroom we can admire the Mirage bedroom, living and dining rooms, the Charisma bedroom and the Infinity living room. The round sofa from the Mirage collection and the Charisma dining room are on display in the Jumeirah showroom. The exhibition fully represents the Giorgio Collection world, in a skillful mix of elements from different collections.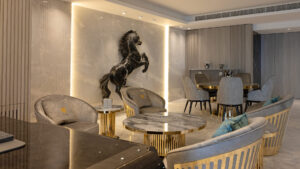 We are delighted to introduce you to our exclusive residential project: a luxury penthouse in one of Riyadh most exclusive area, where Infinity and Charisma collections are the unquestioned protagonists.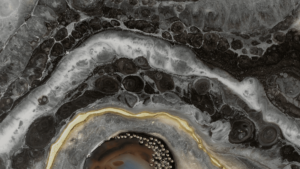 In the world of luxury design, details make the difference. Paintings are prestigious elements, statements of culture and sophistication that catch the eye and celebrates excellence. Giorgio Collection believes in the inspiring power of art and is proud to introduce the extraordinary works of Nadezhda Olefir to its selection of fine arts.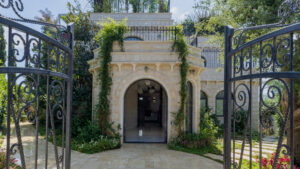 Giorgio Collection furnishes the most prestigious villas around the world with the quality and style of its products. Skilful combinations of elements from our iconic collections are the protagonists of this bespoke project: from the indoor to the outdoor spaces, each settings is embellished with the unique design and striking shapes of our creations.