A refined ambience is made up by the perfect balance between all the objects that are part of it. The harmony of the new Mirage living room is dictated by simple and linear shapes, made unique by the hexagonal quilted pattern. The special stitching that covers the sofa's back and armrests, the Valerius carpet and the armchair, evokes suggestive tactile sensations and it becomes the common thread of the entire living room collection.
Whether it is leather or fabric, the special texture makes the Mirage total look a refined and unique environment where all the different elements blend together. The combination of high quality materials and original design is the perfect solution for the ultimate contemporary home.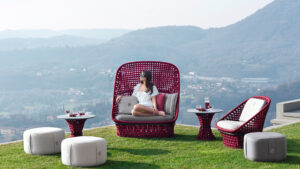 The luxurious design of Giorgio Collection has been combined with comfort and functionality in order to create Dune: a collection specifically conceived to get into symbiosis with outdoor spaces and nature.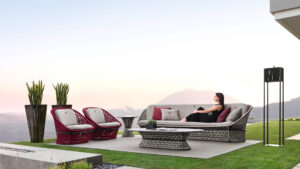 Dune is our latest outdoor collection presented at Salone del Mobile. Designed by Castello Lagravinese Studio, it has been conceived to extend and decline our concept of luxury furniture to the outdoor environment.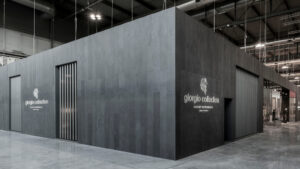 During the 61st edition of Salone del Mobile in Milan, Giorgio Collection presented two new collections: Moonlight indoor and Dune outdoor.