A location surrounded by nature is the backdrop to the Oasi outdoor collection. We wanted to present the collection under a different light, celebrating beauty and design in an unusual context, where luxury and uncontaminated nature merge together. The elements of Oasi are thus absorbed in open and primitive spaces that accentuate and highlight shapes and materials of the collection.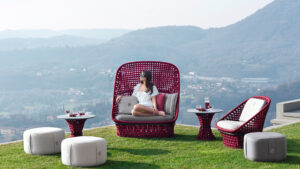 The luxurious design of Giorgio Collection has been combined with comfort and functionality in order to create Dune: a collection specifically conceived to get into symbiosis with outdoor spaces and nature.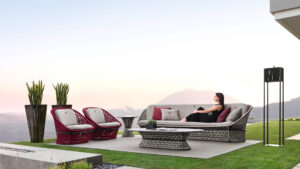 Dune is our latest outdoor collection presented at Salone del Mobile. Designed by Castello Lagravinese Studio, it has been conceived to extend and decline our concept of luxury furniture to the outdoor environment.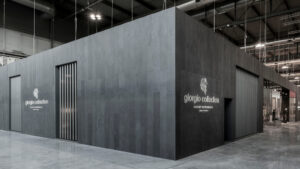 During the 61st edition of Salone del Mobile in Milan, Giorgio Collection presented two new collections: Moonlight indoor and Dune outdoor.