Salone del Mobile Milano 2023
Giorgio Collection has been participating at Salone del Mobile since the first edition, always proposing the best of Made in Italy design and innovative products. Protagonists of this year's exhibition were the new Moonlight and Dune and the most iconic collections of the brand. Inside the booth it was possible to immerse in the exclusive world of Giorgio Collection, walking through all the collections in a welcoming atmosphere. From the living and dining areas to the bedrooms, passing through the office and the outdoor area, one of the latest news of the brand, it was possible to discover the best products of Moonlight, Mirage, Infinity, Charisma, Oasi and Dune collections.
The most popular products and the new Moonlight collection are the stars of the Giorgio Collection dining rooms. Discover all the proposals presented at Salone del Mobile.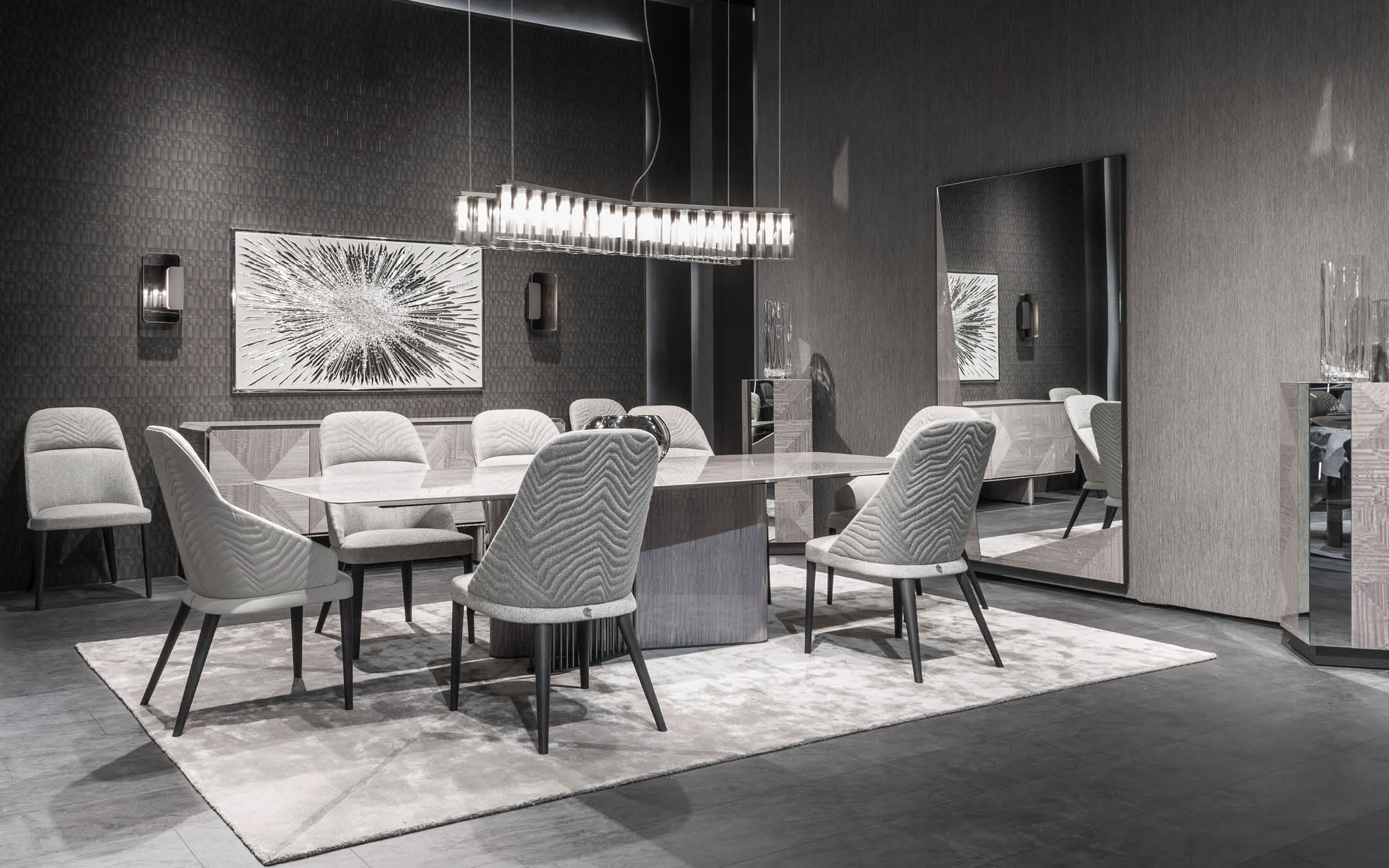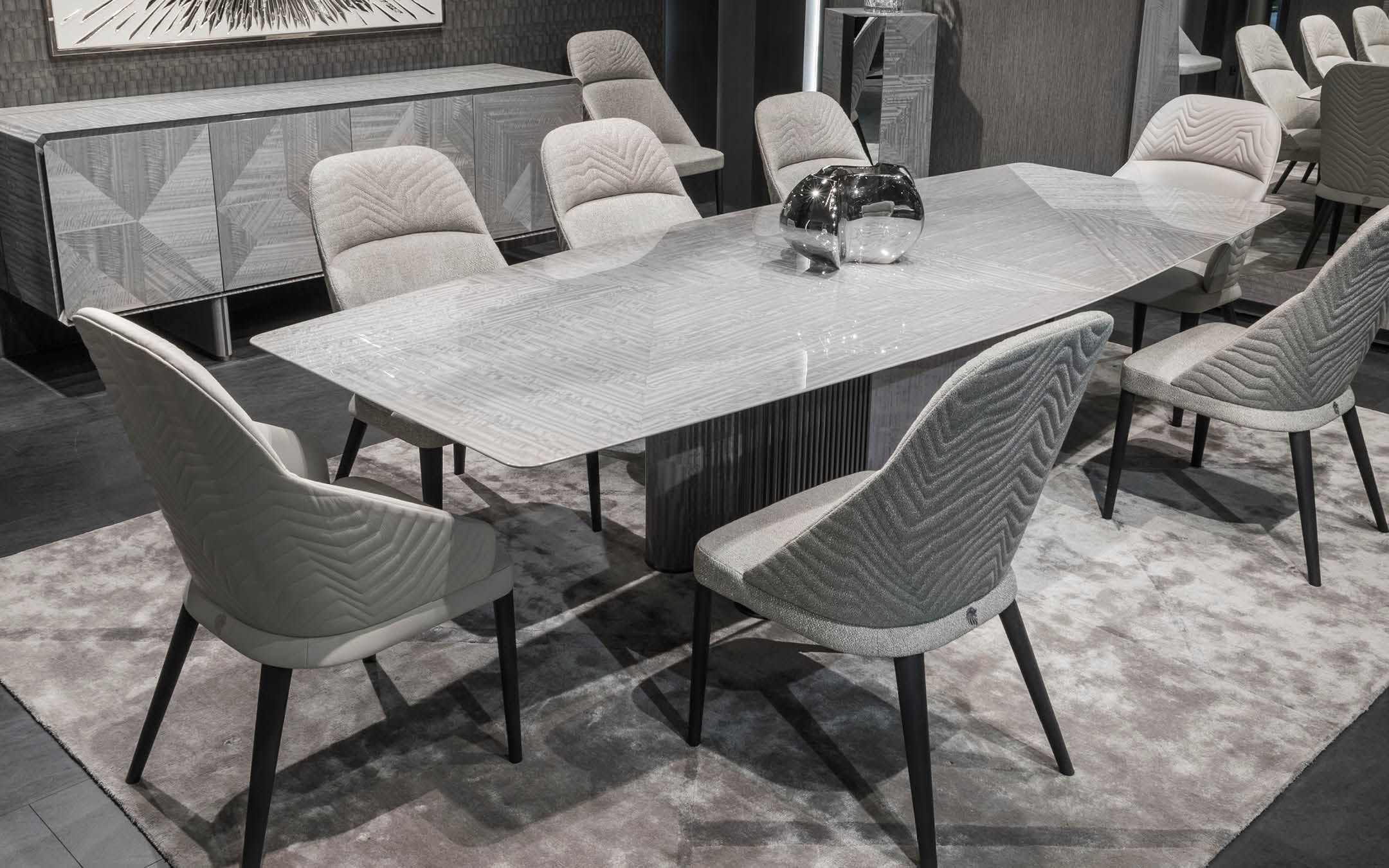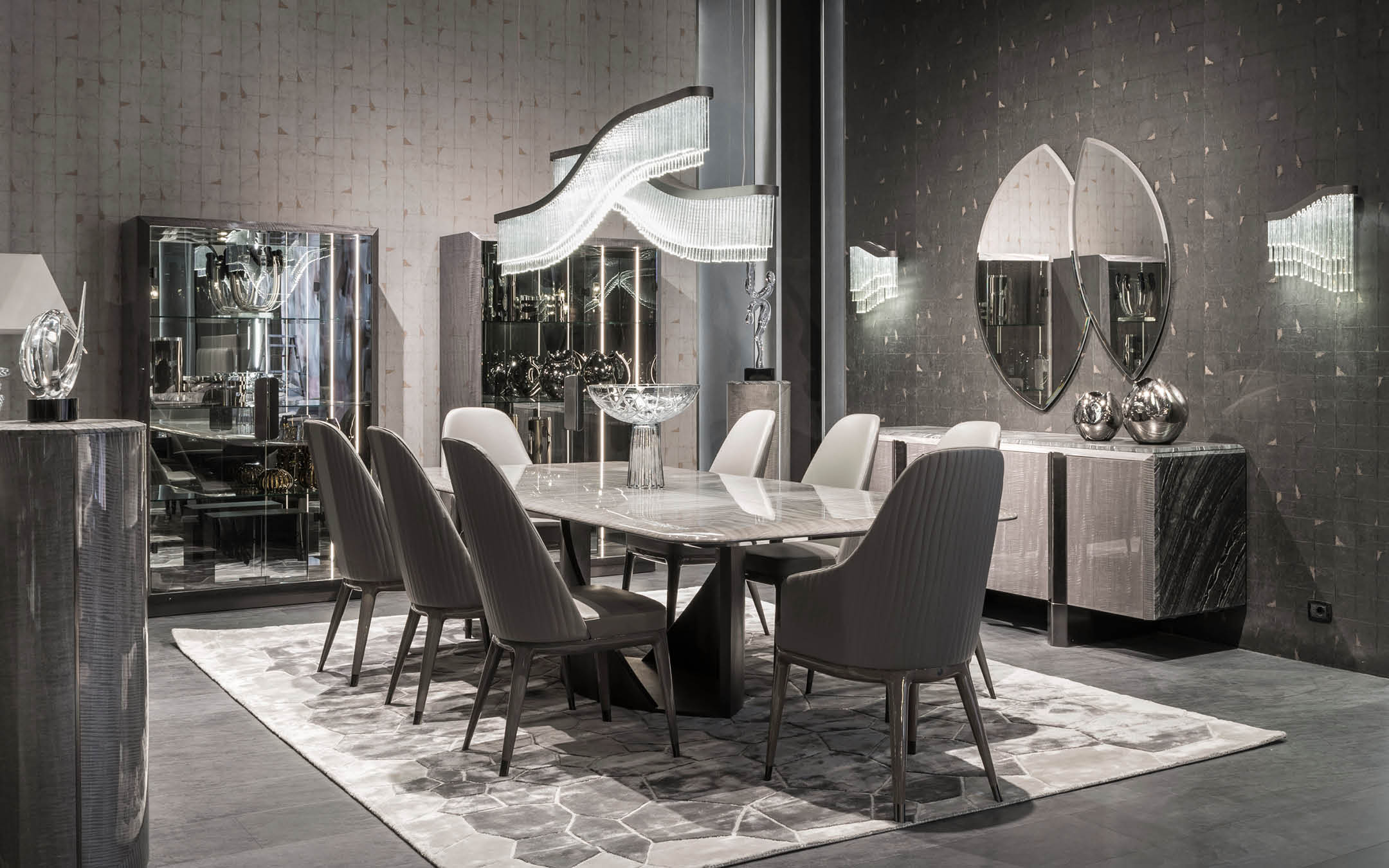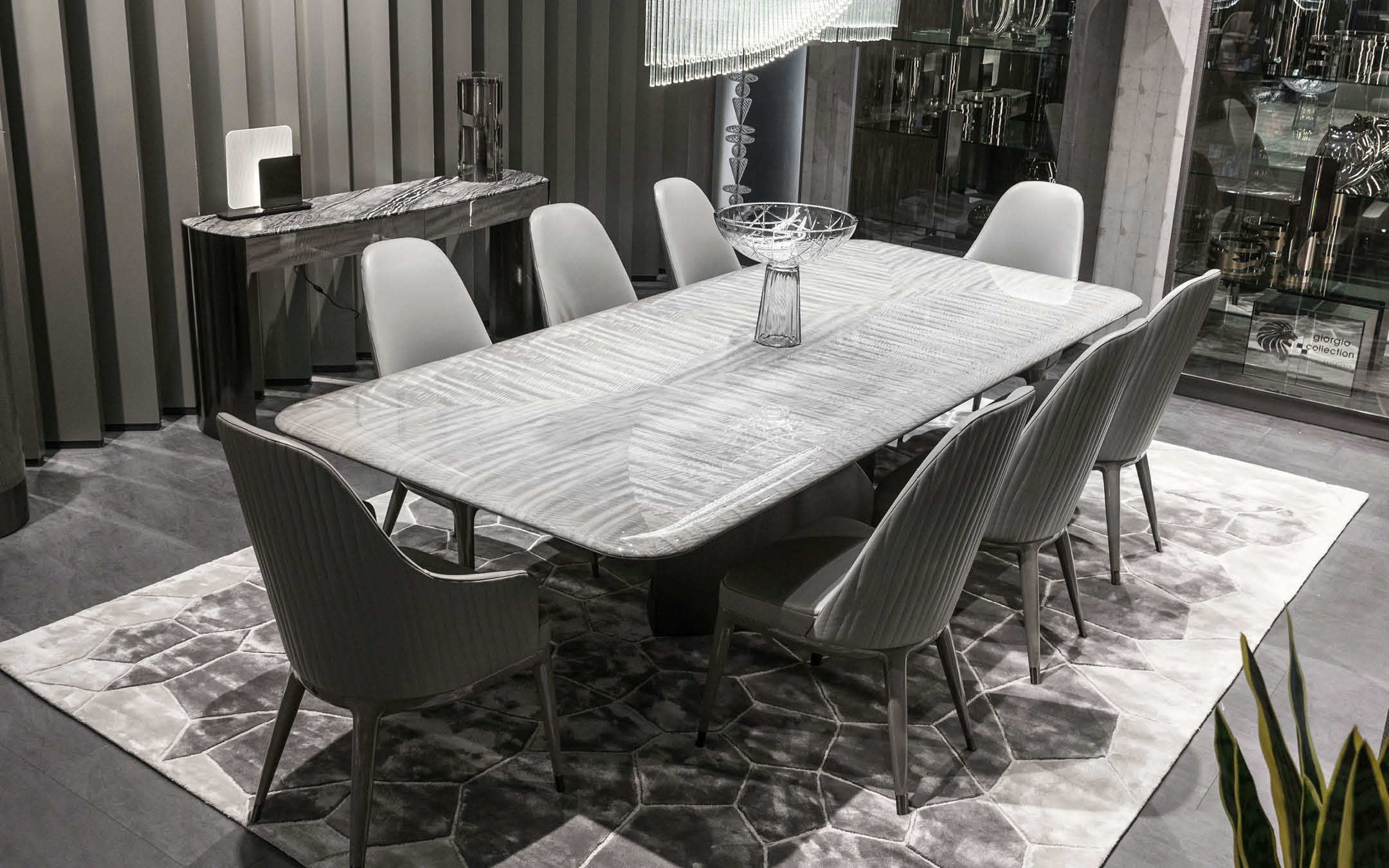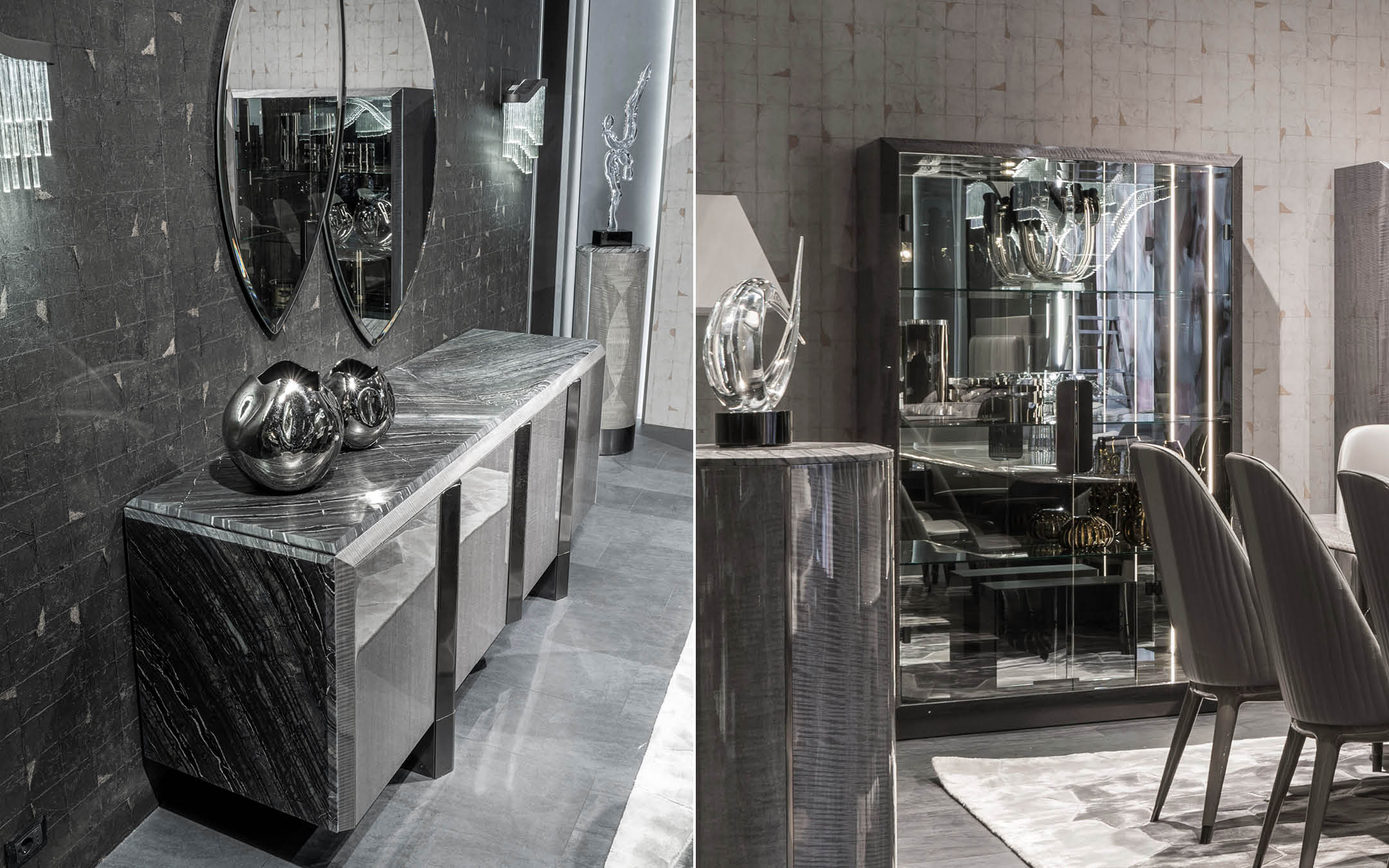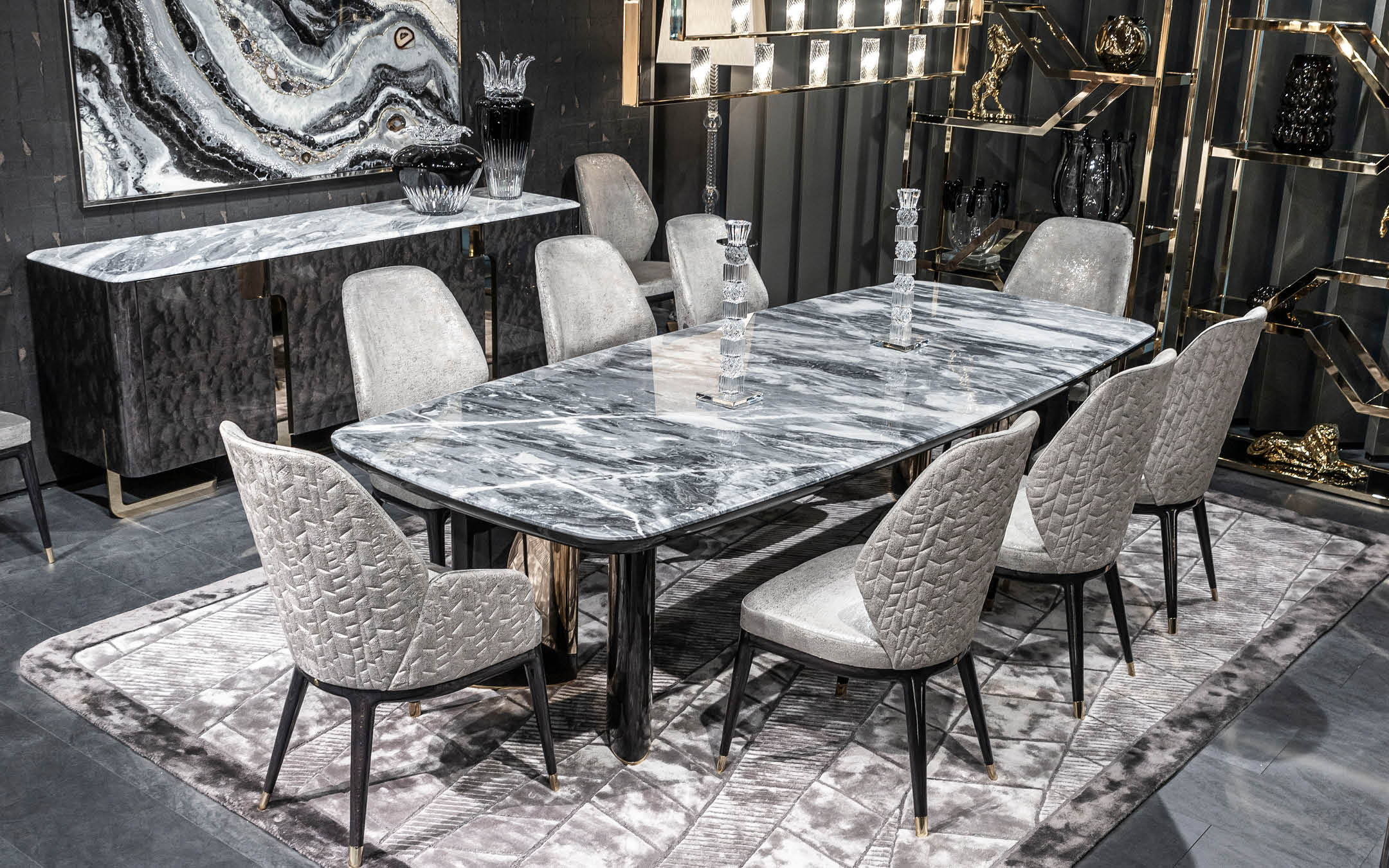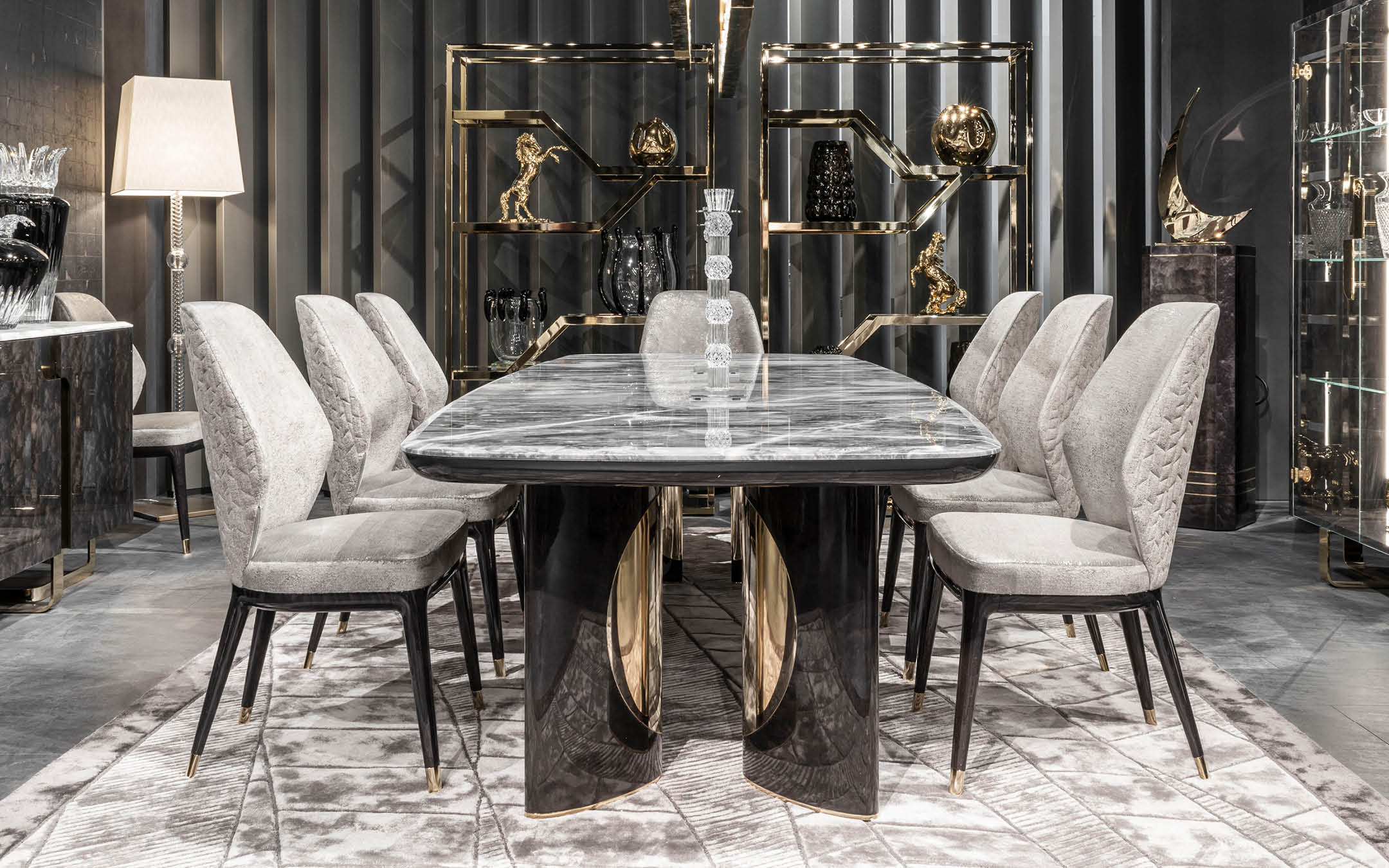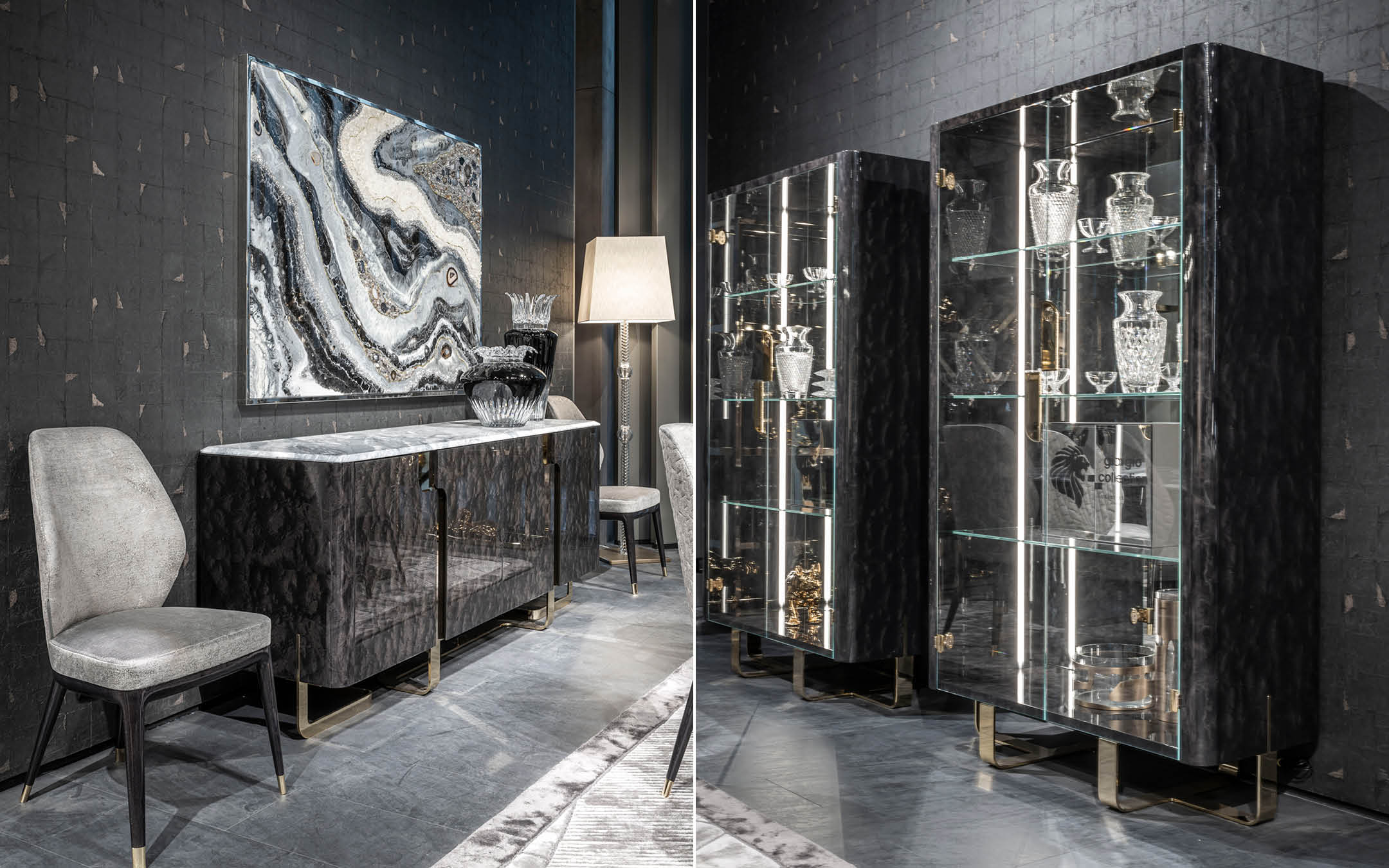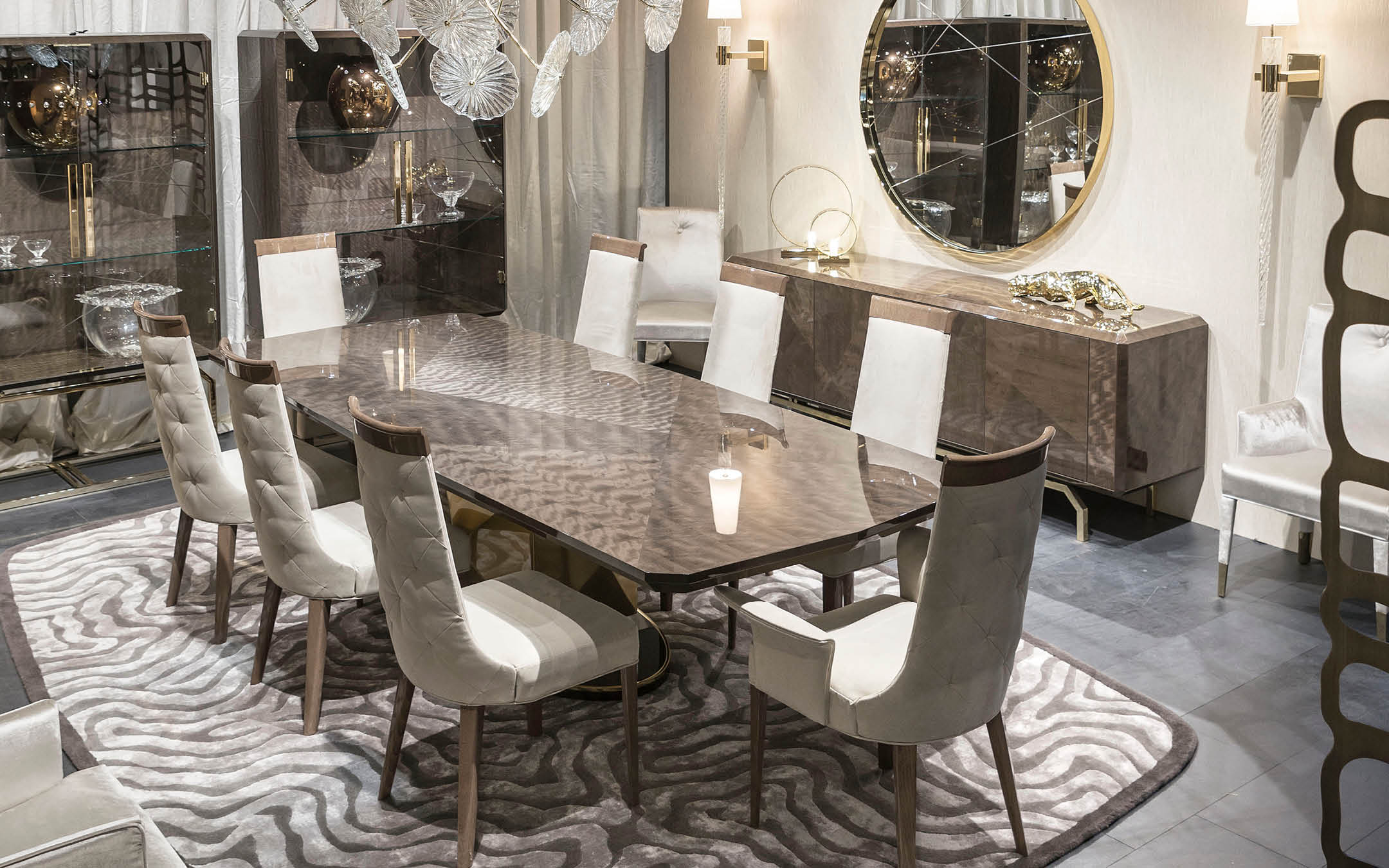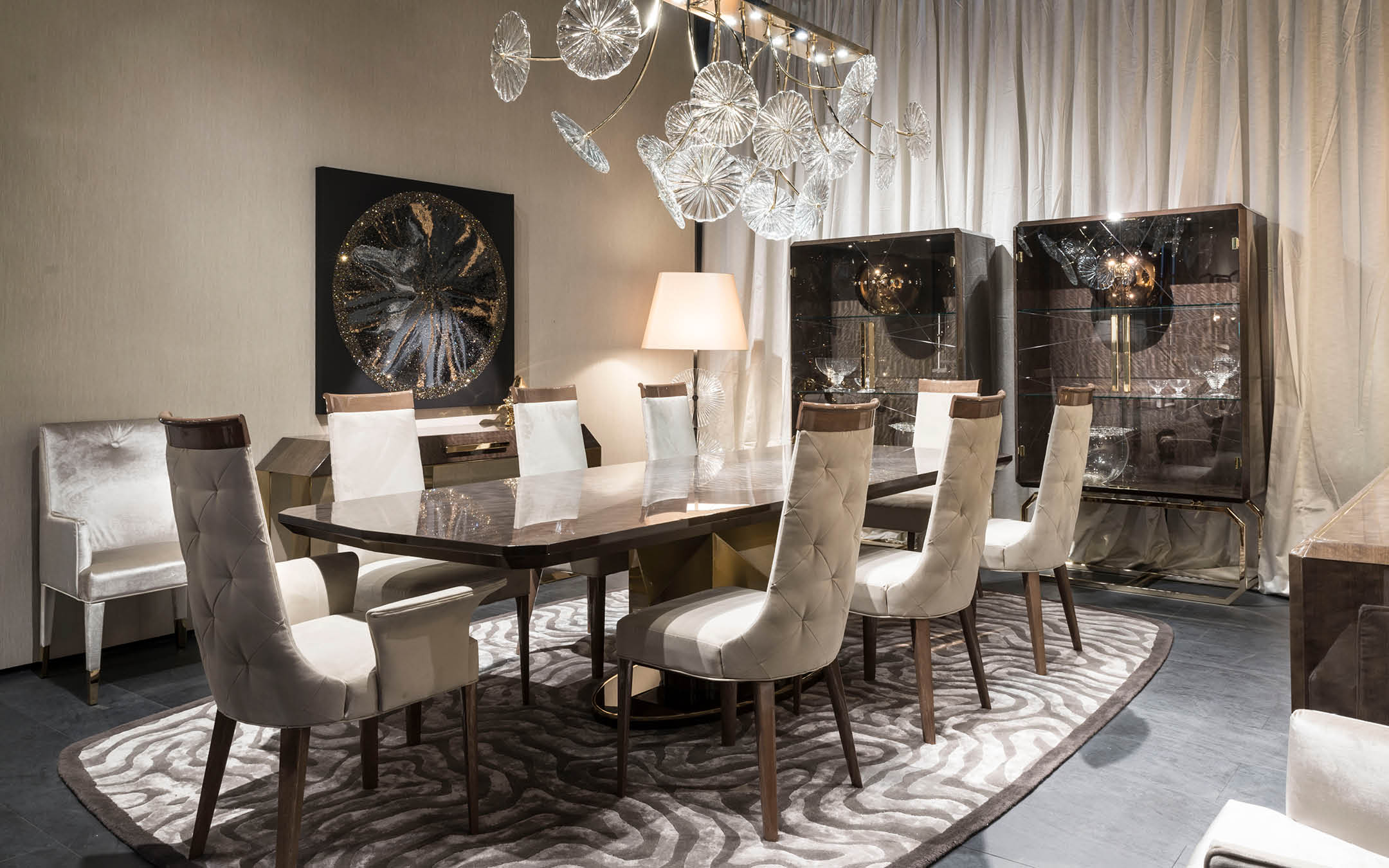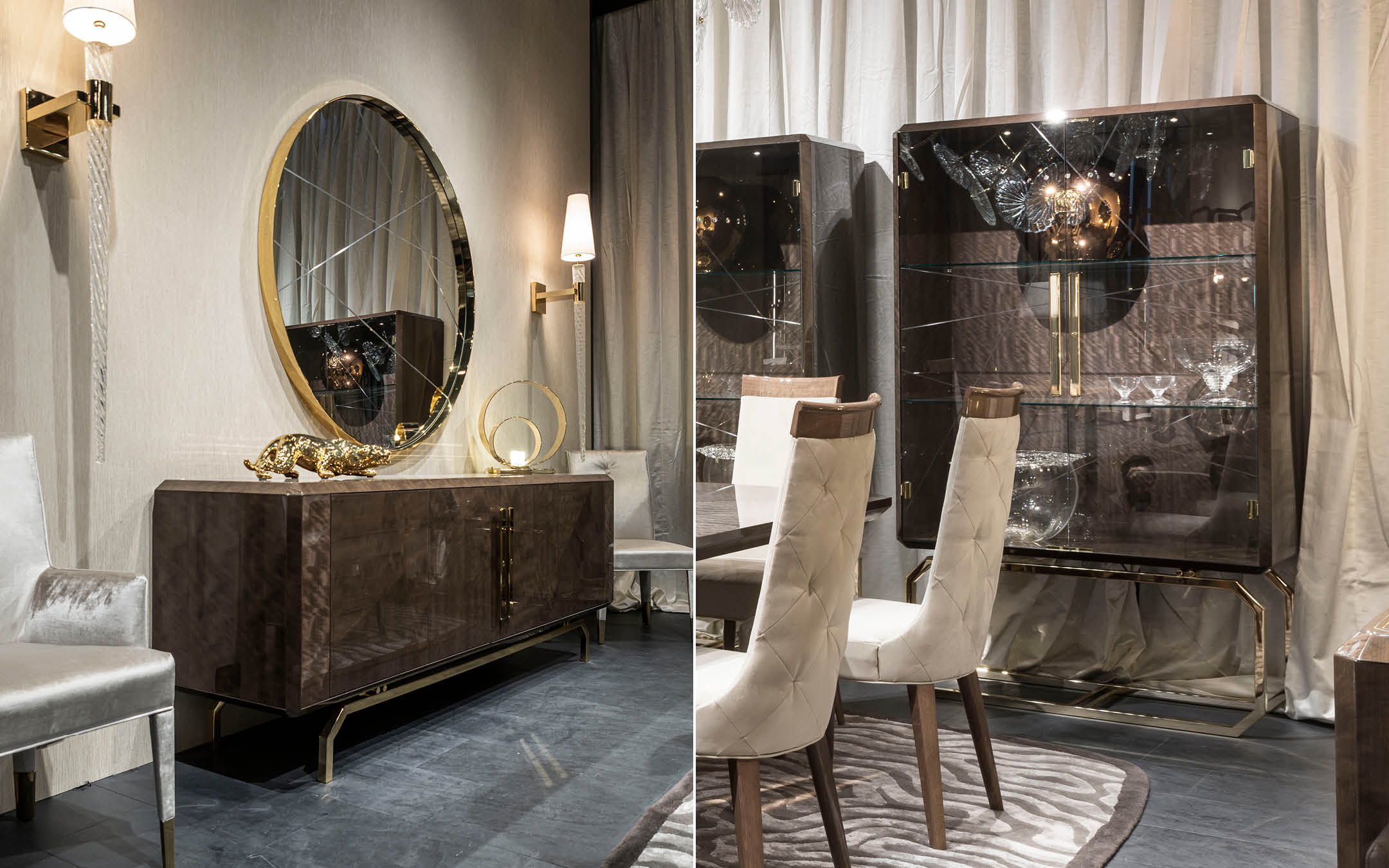 Cosy atmospheres and luxurious details, Giorgio Collection living rooms offer contemporary and sophisticated total looks. Discover all the proposals presented at Salone del Mobile.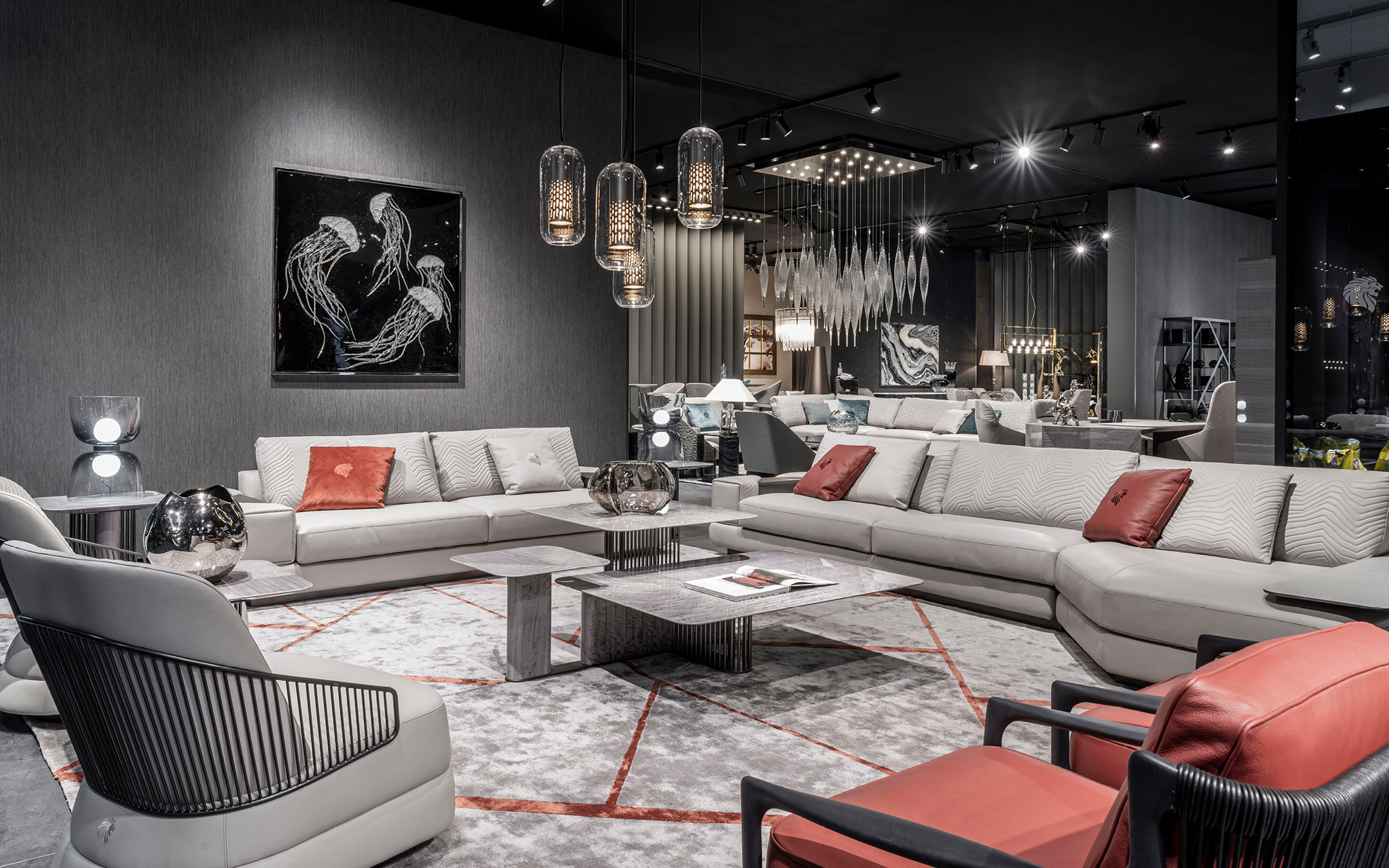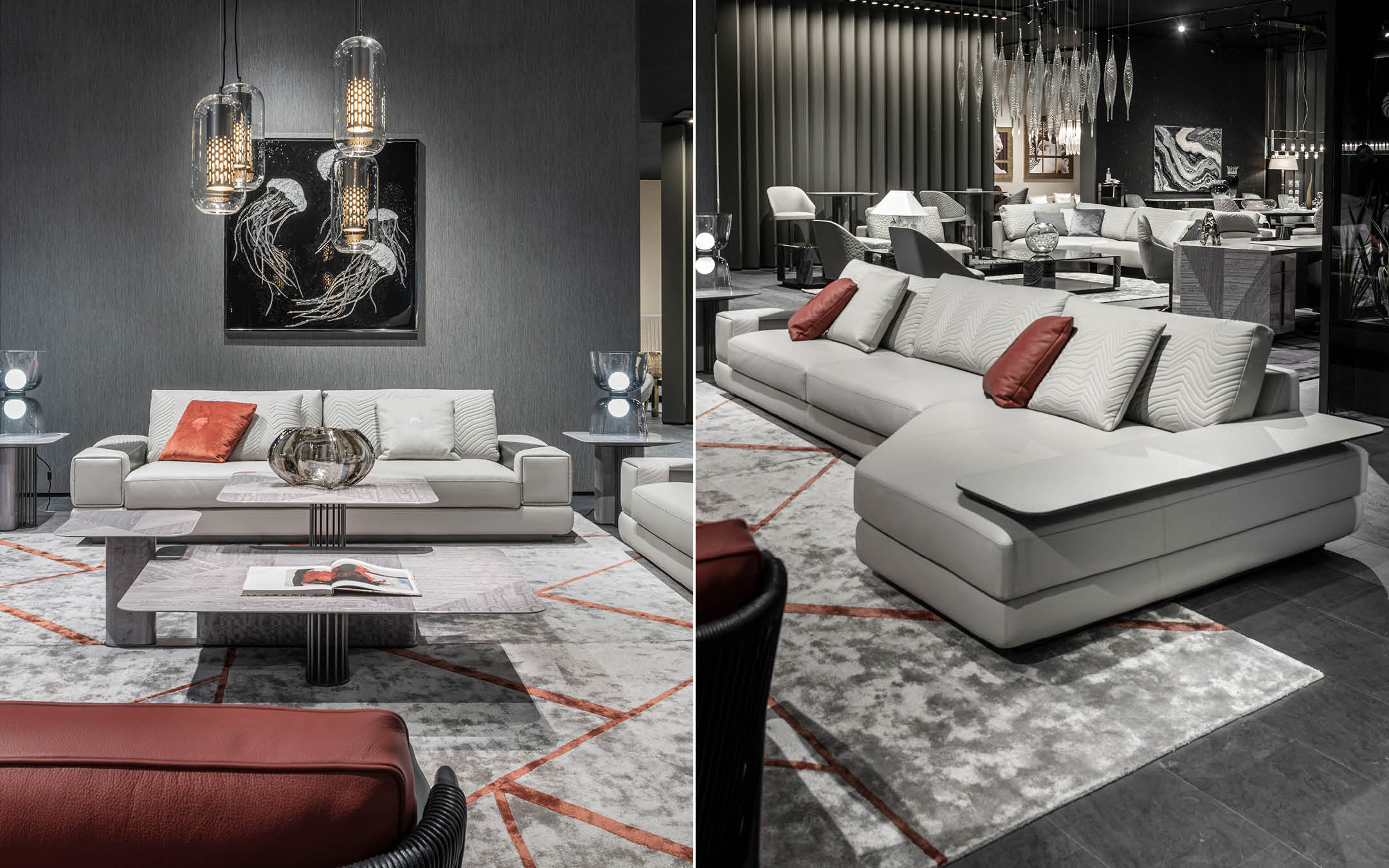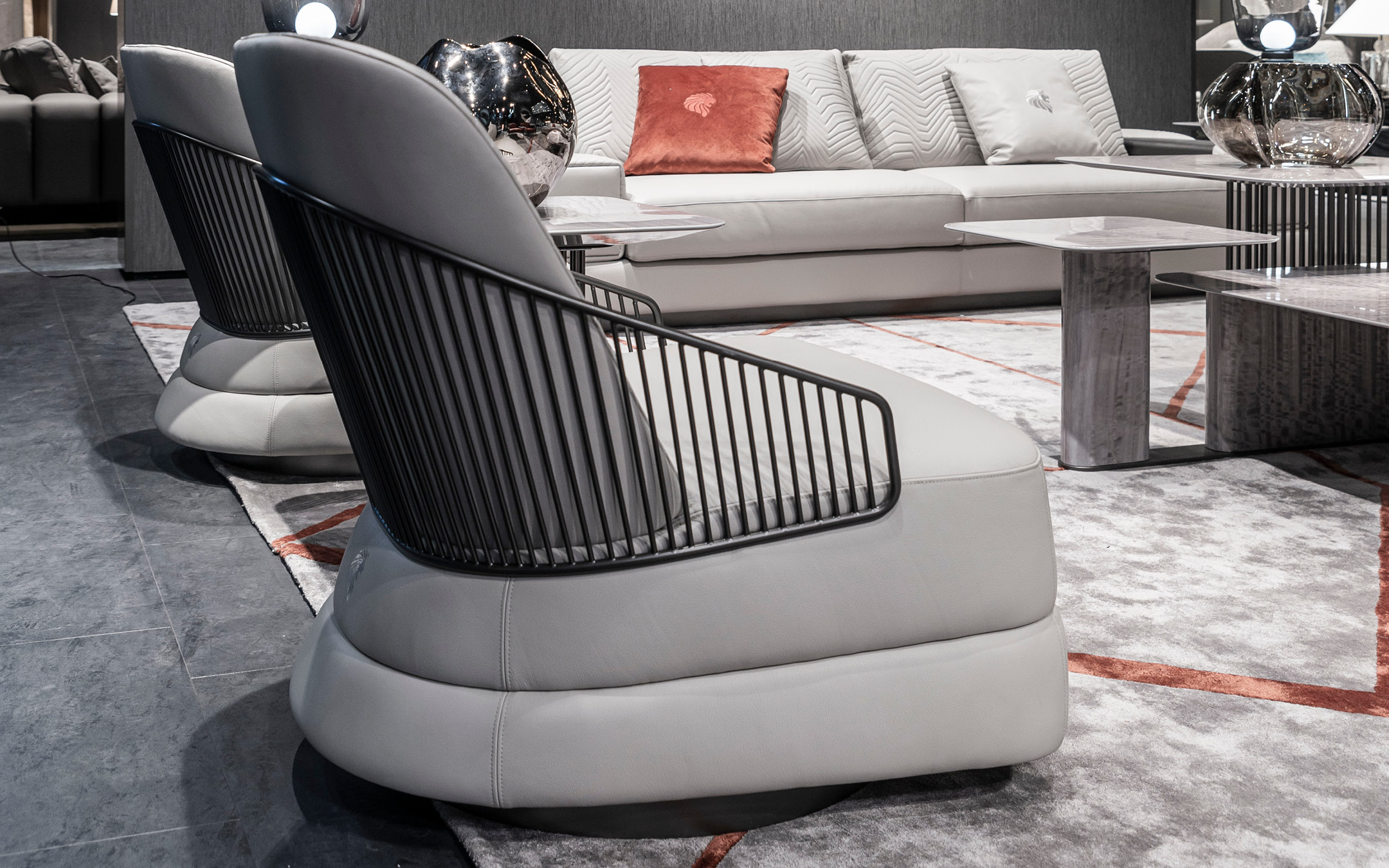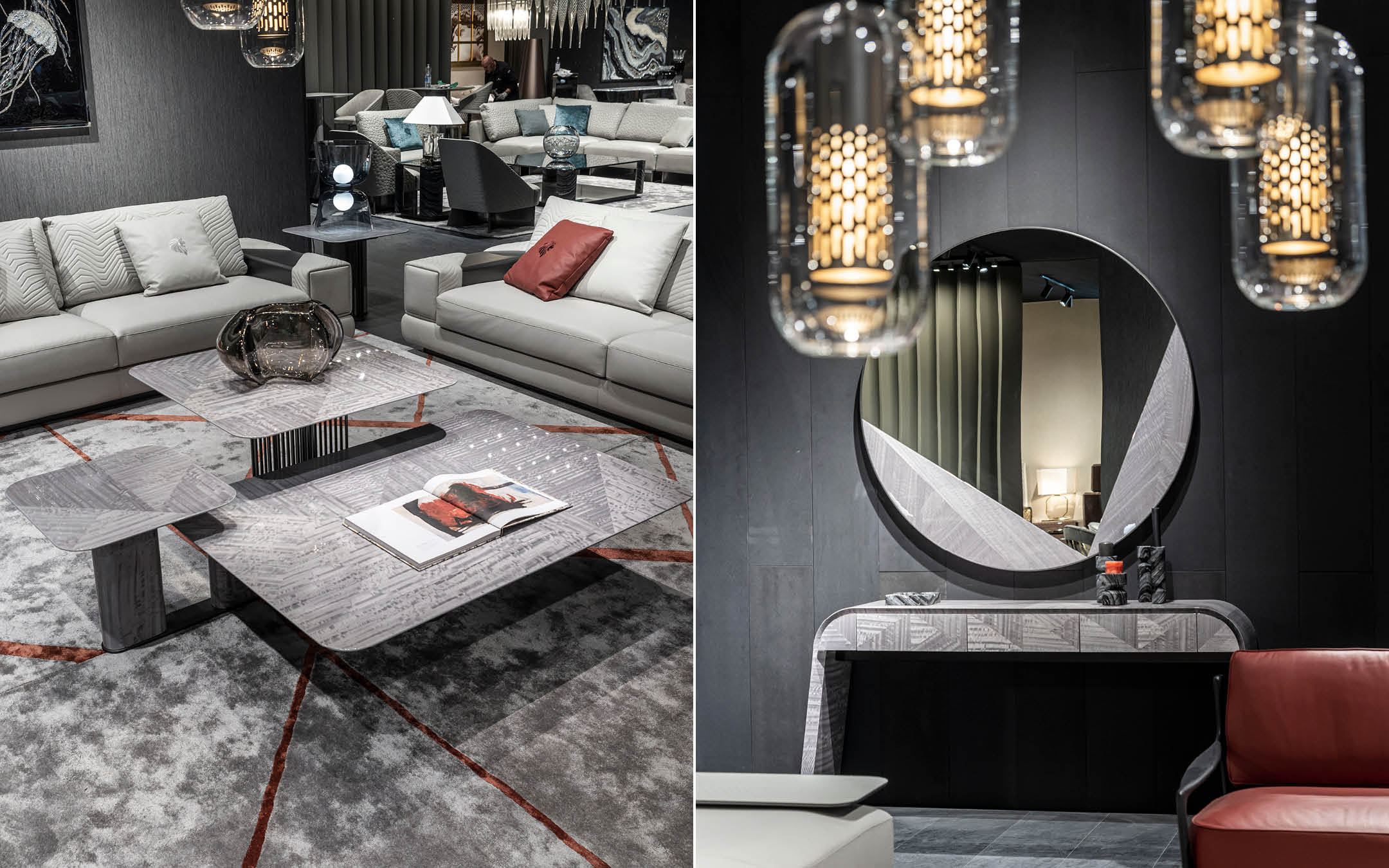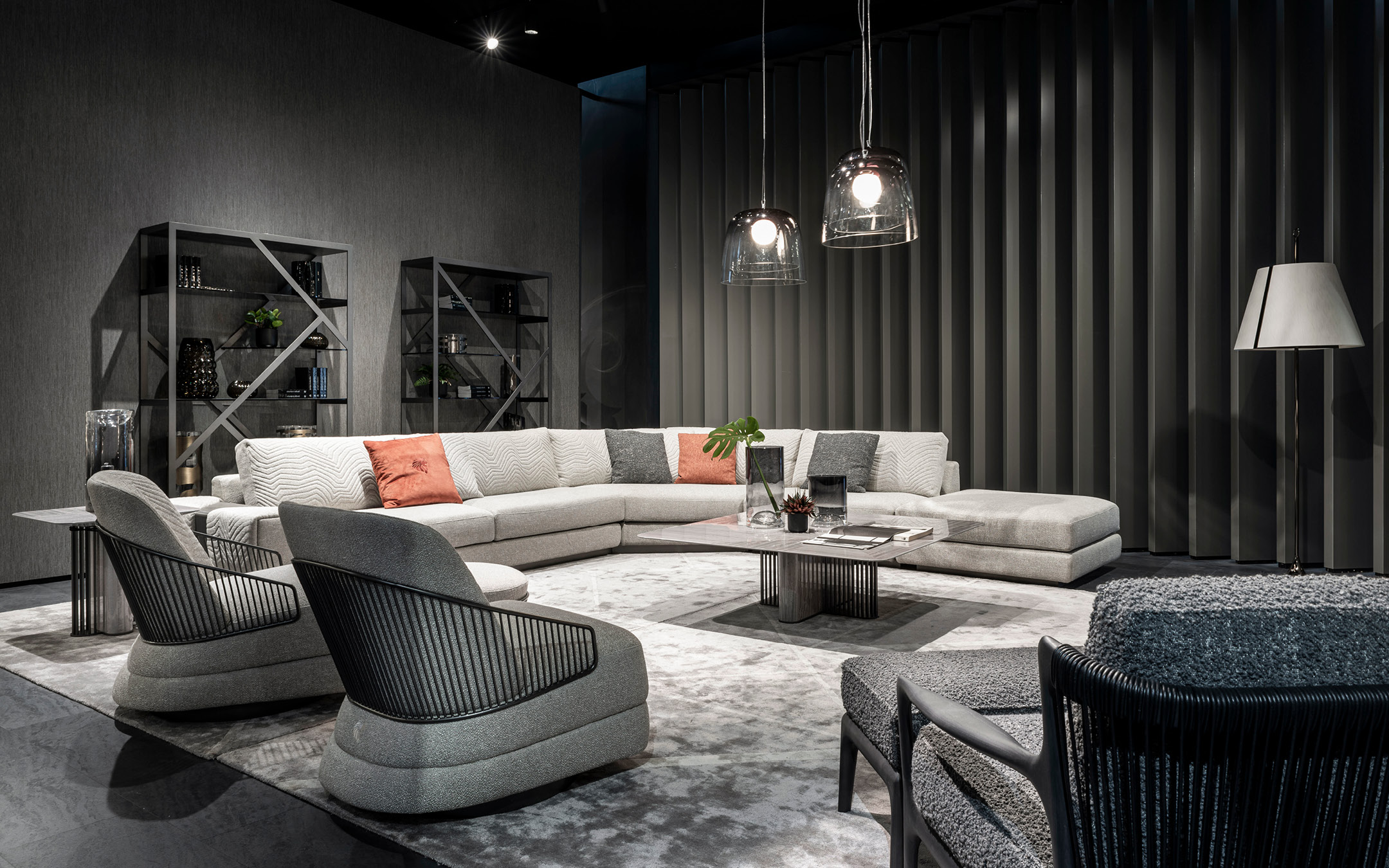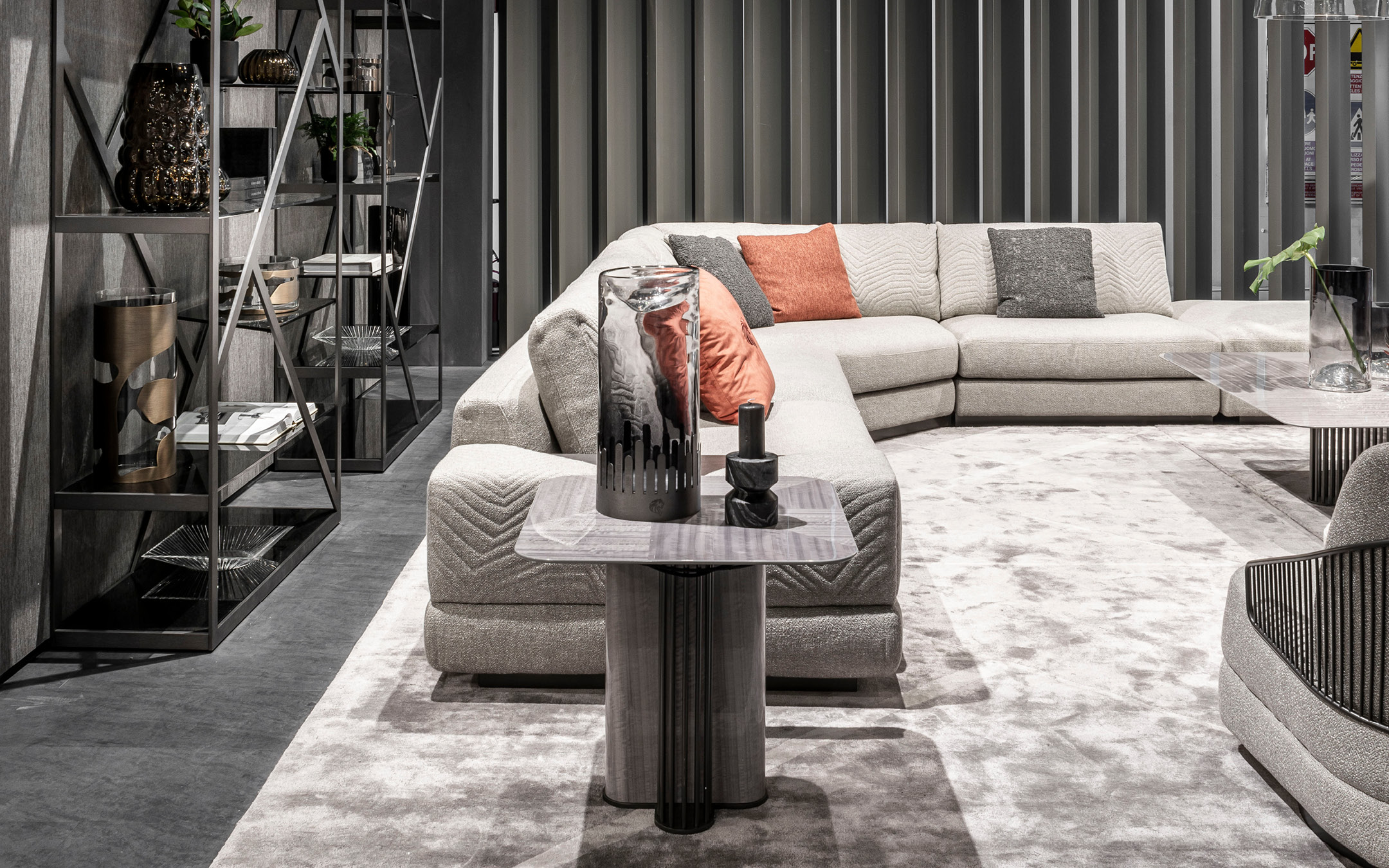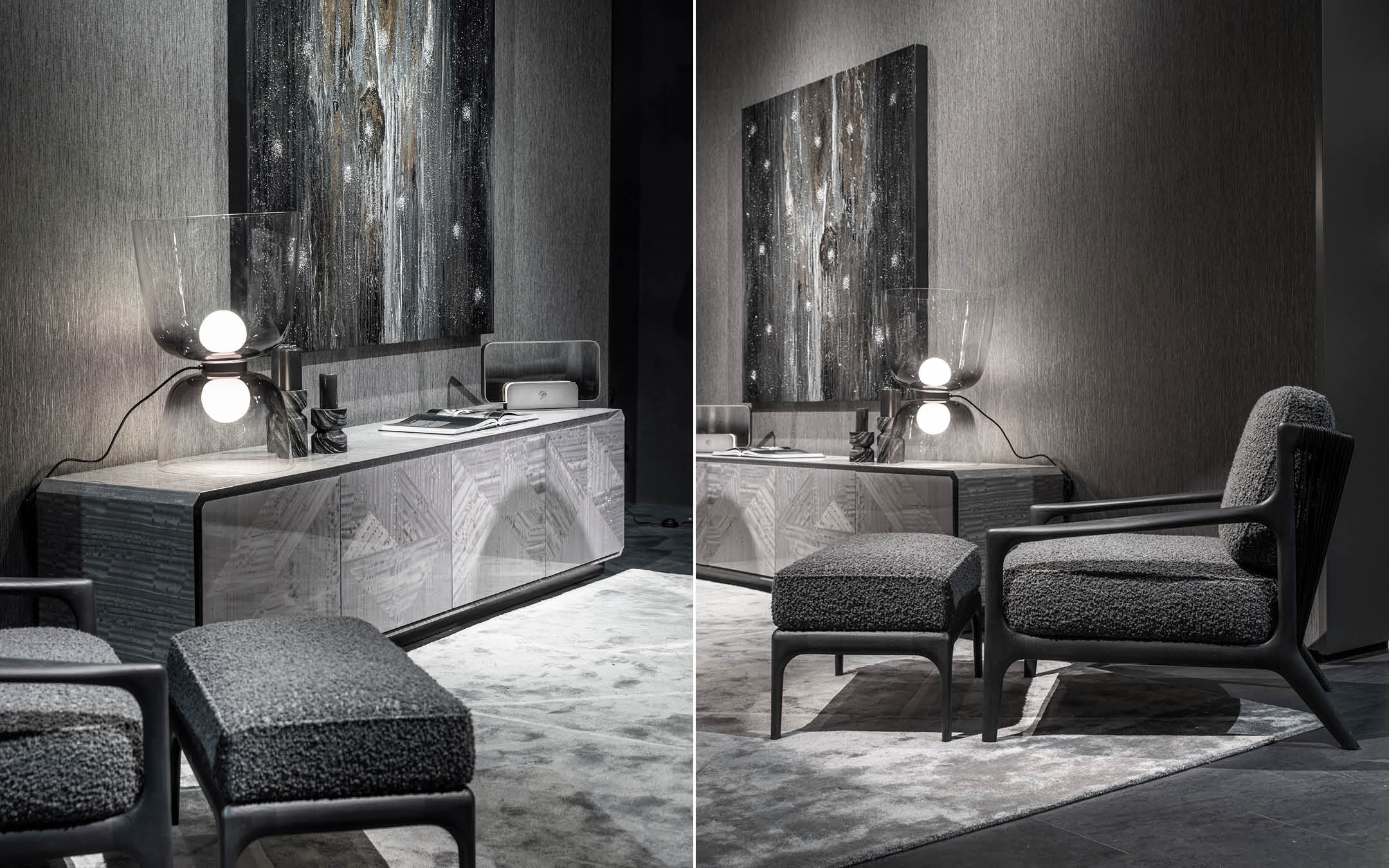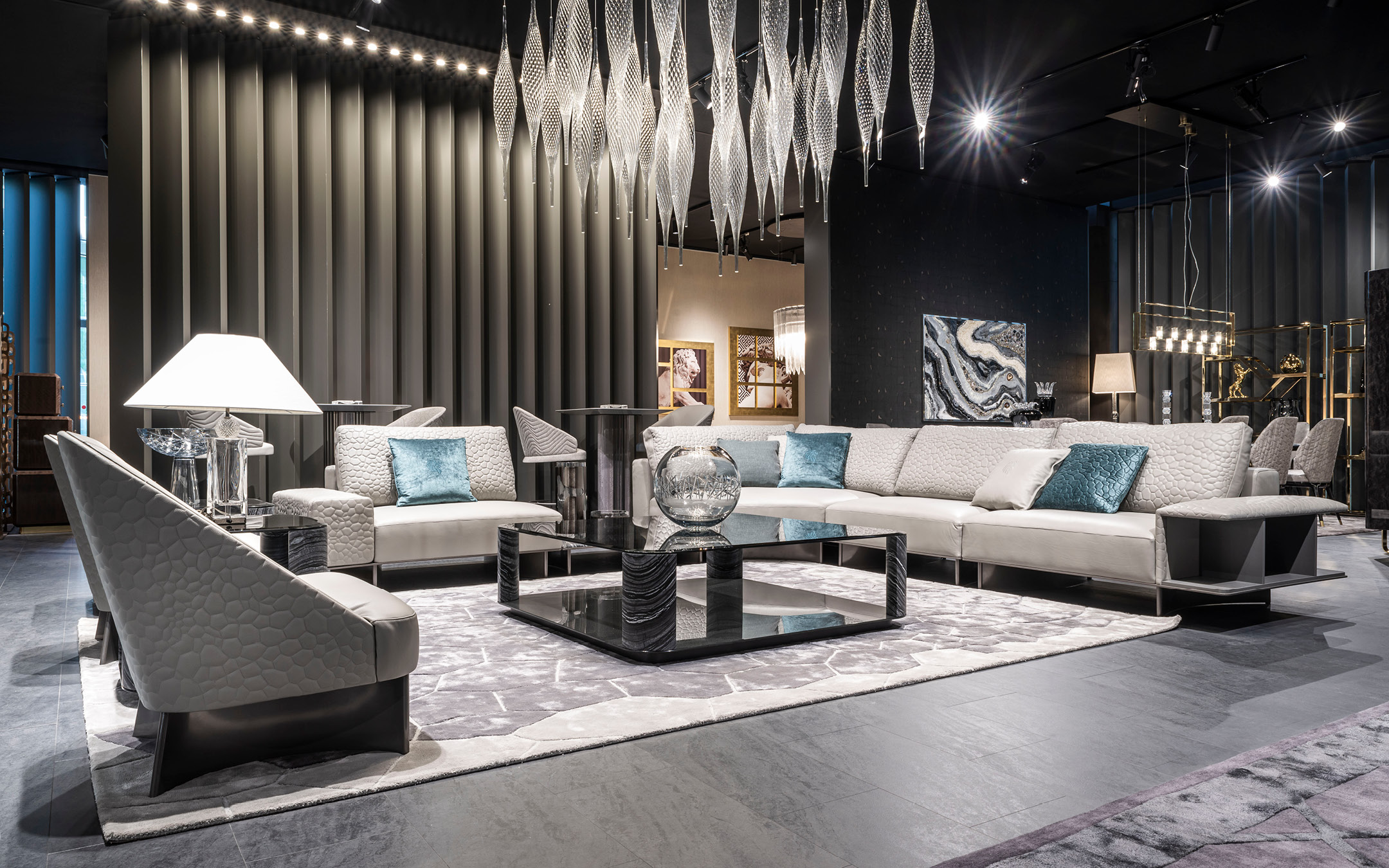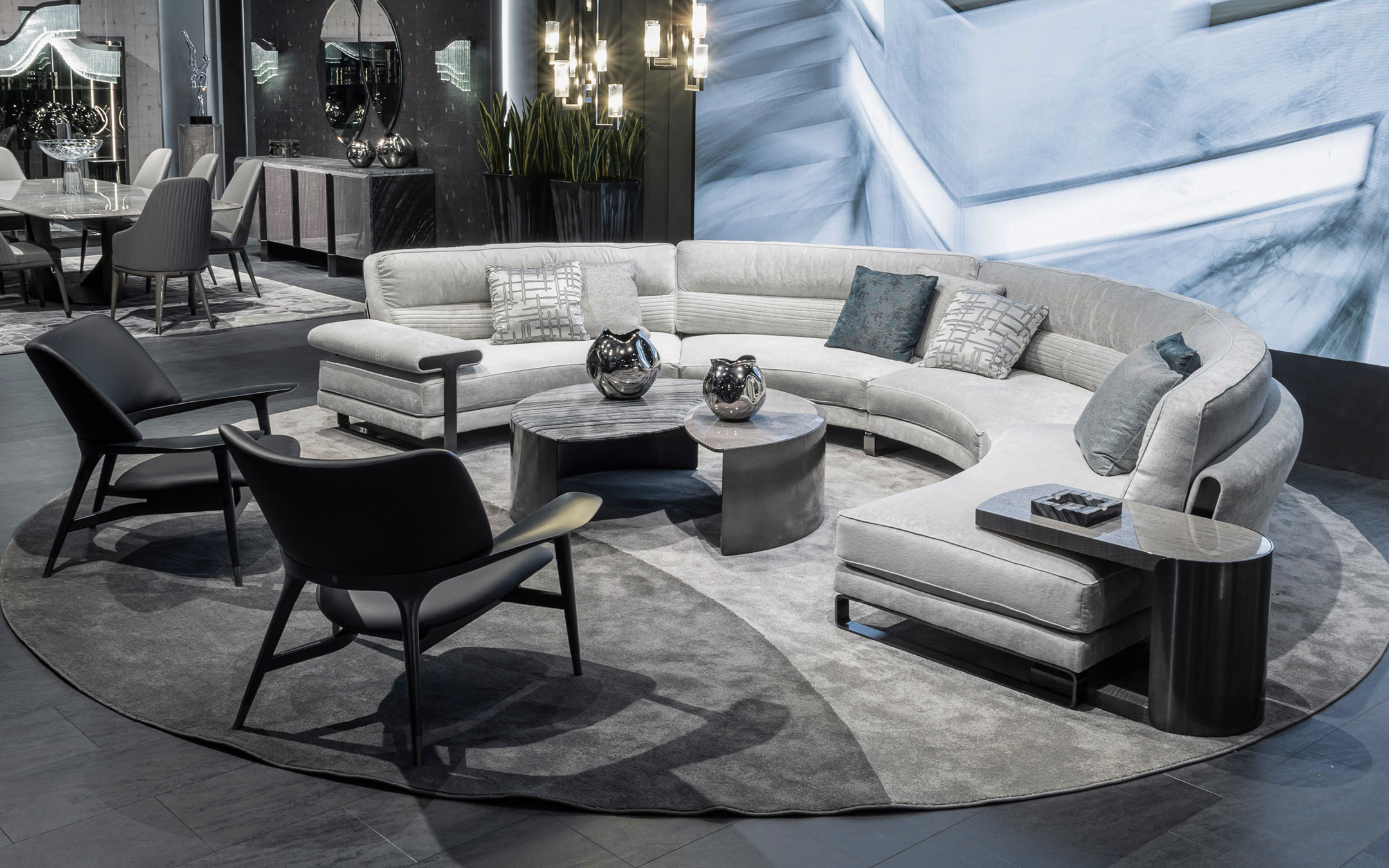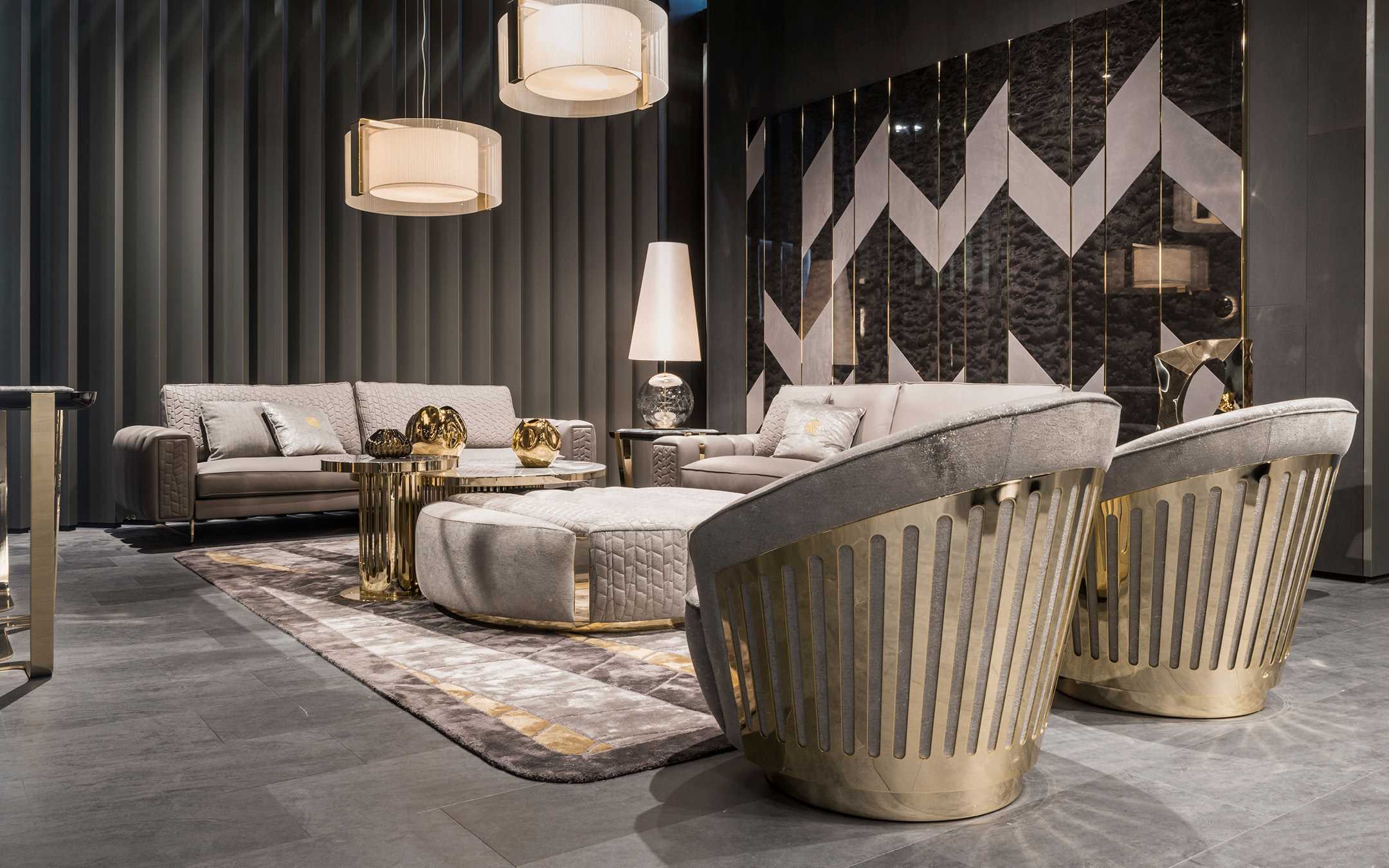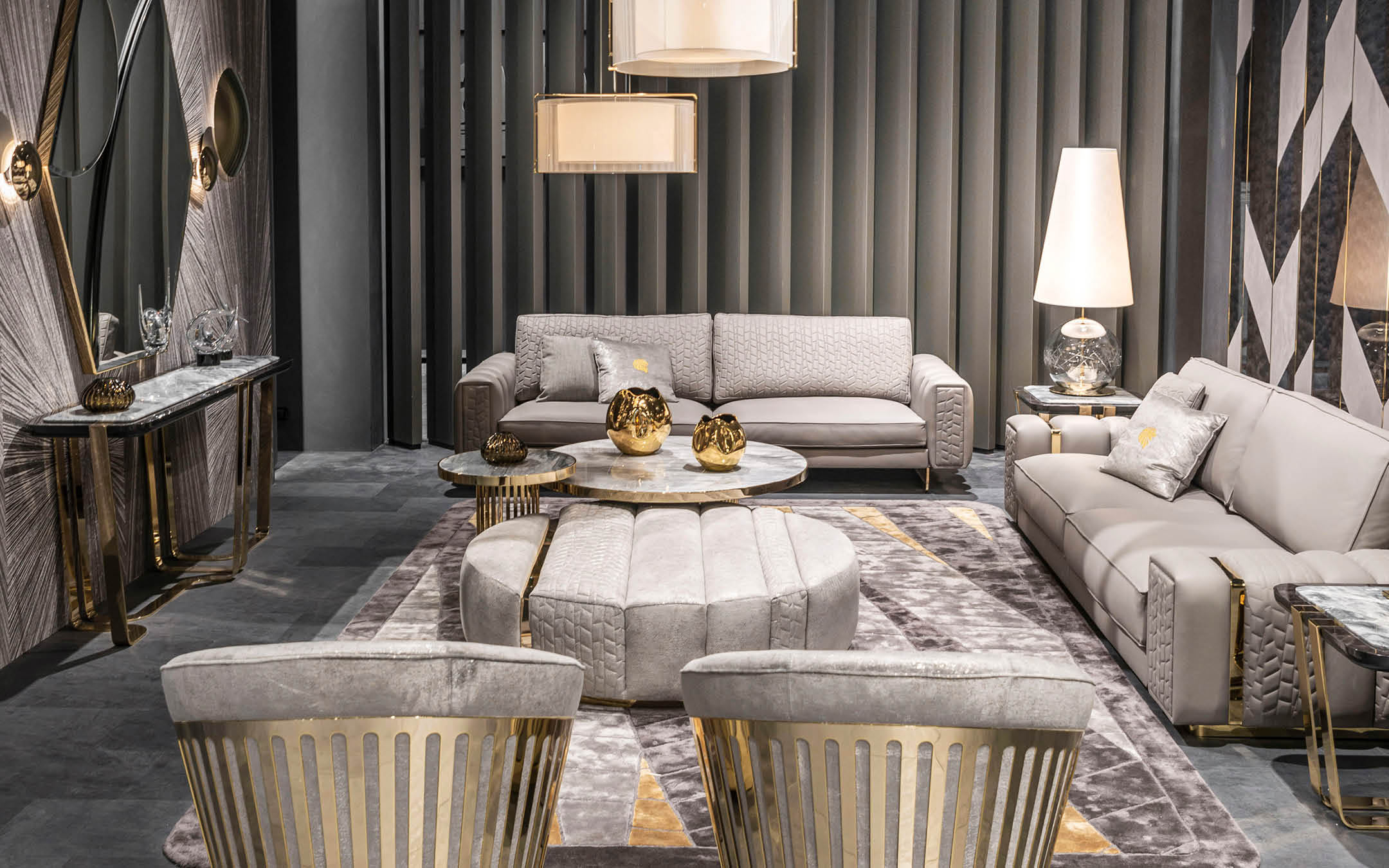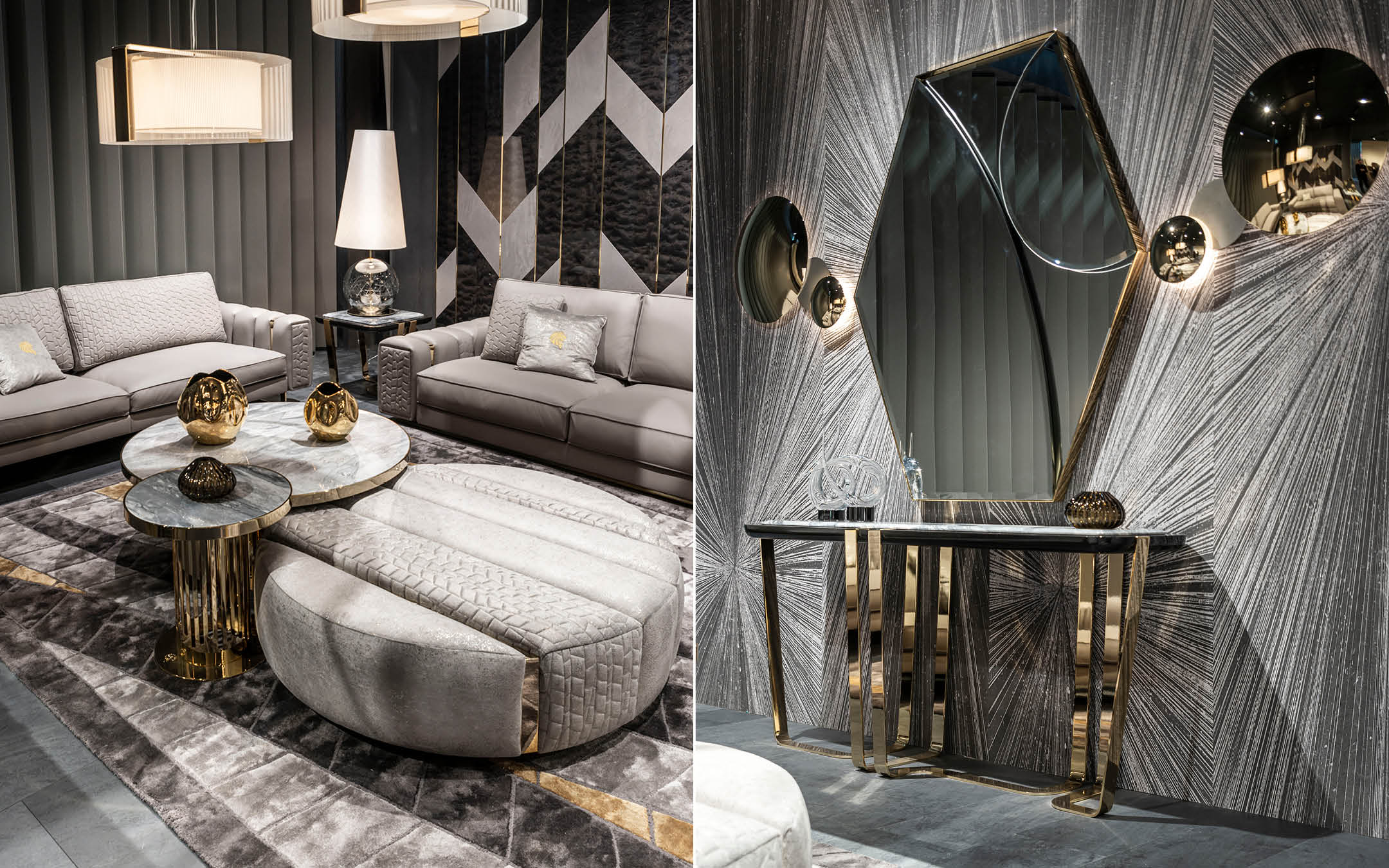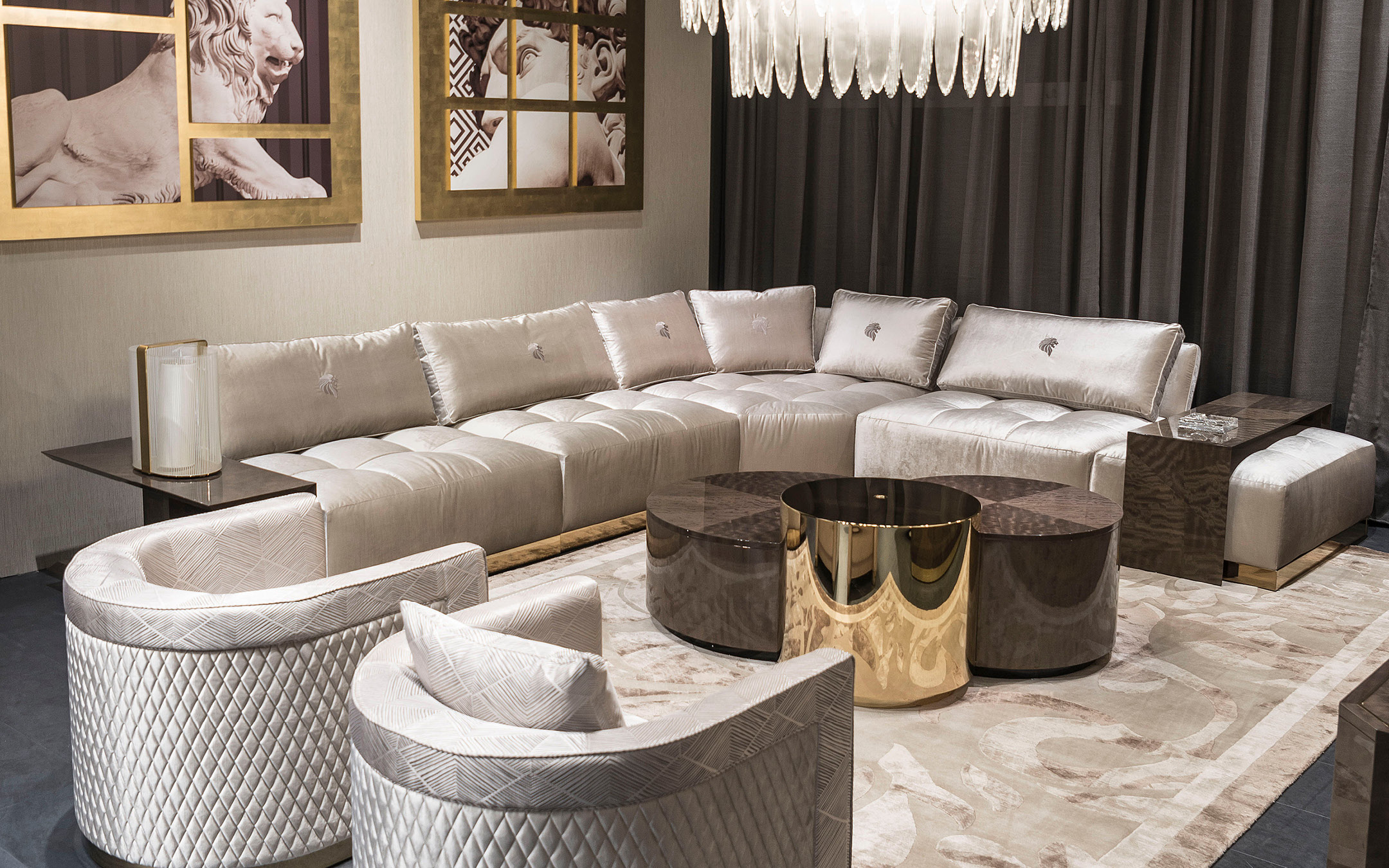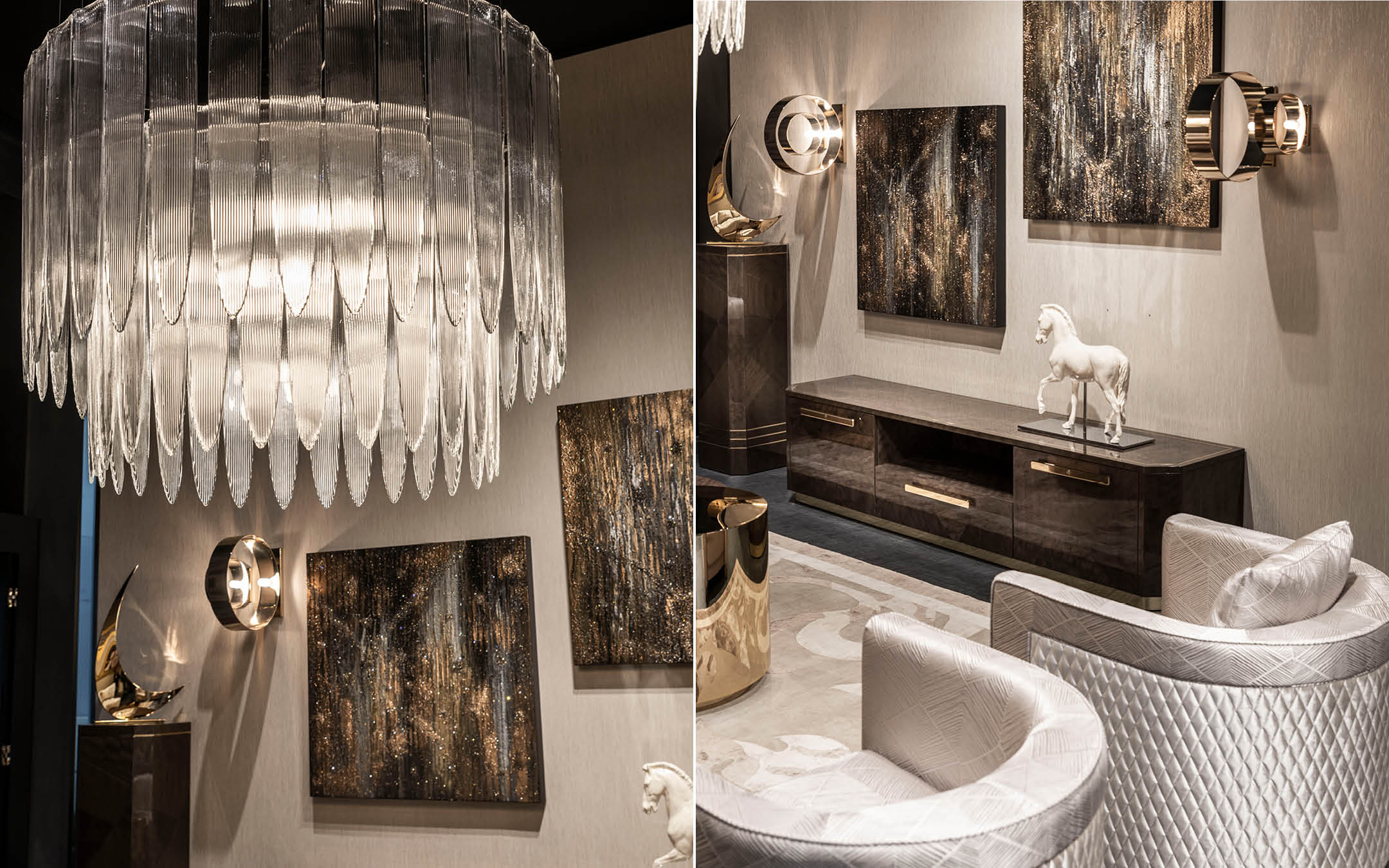 The most intimate room in the home interpreted with luxury and elegance. Discover all the bedrooms presented at Salone del Mobile.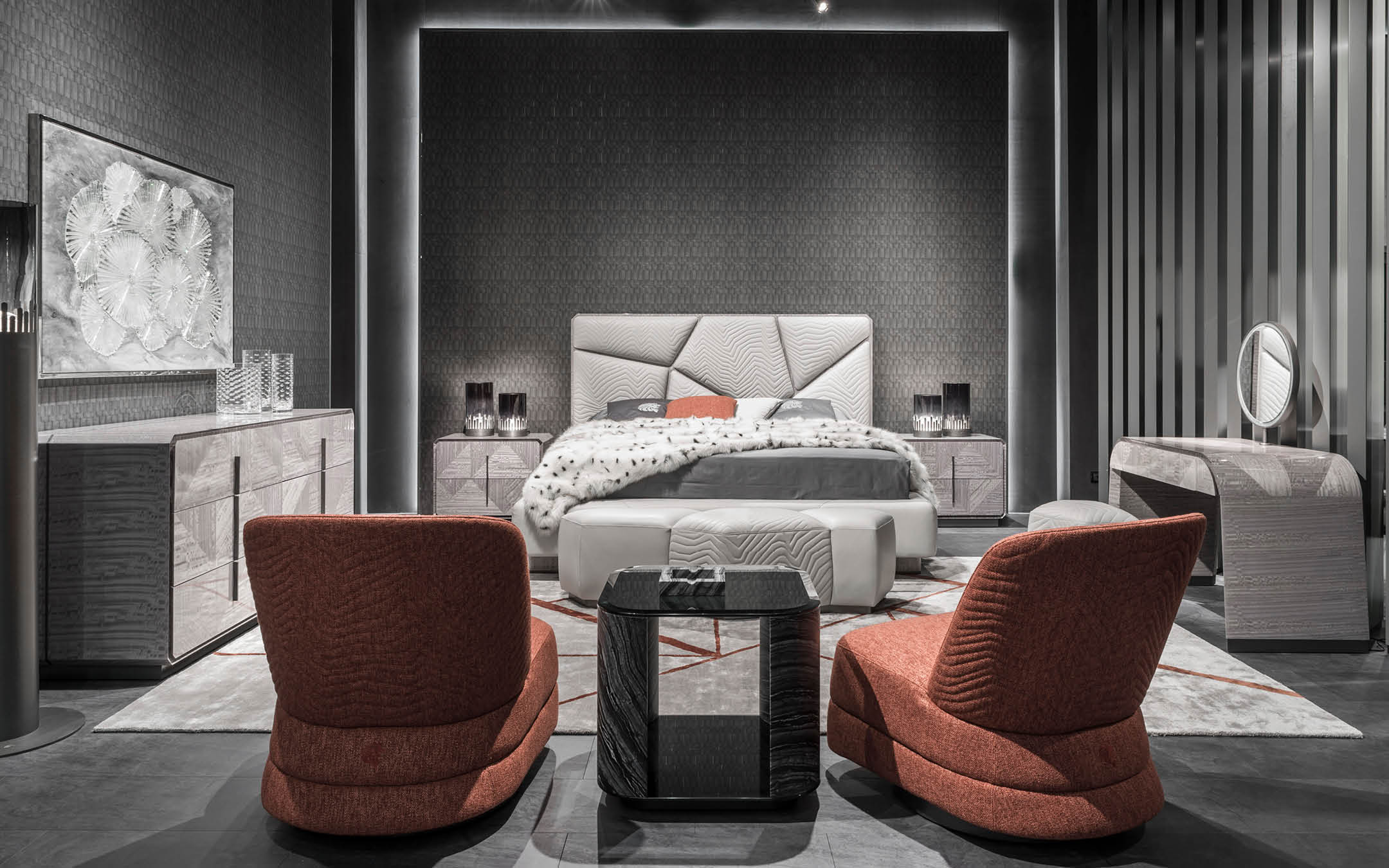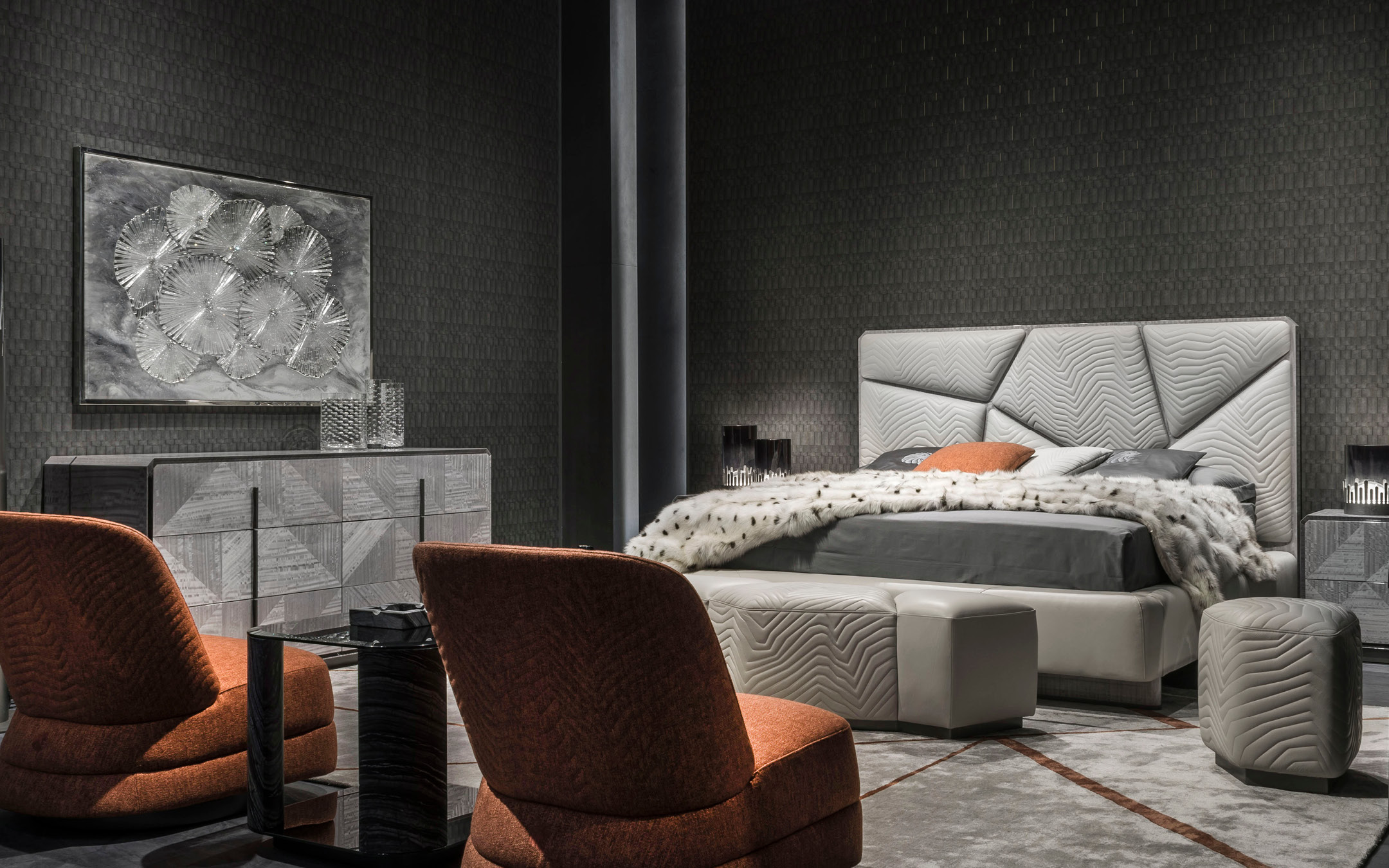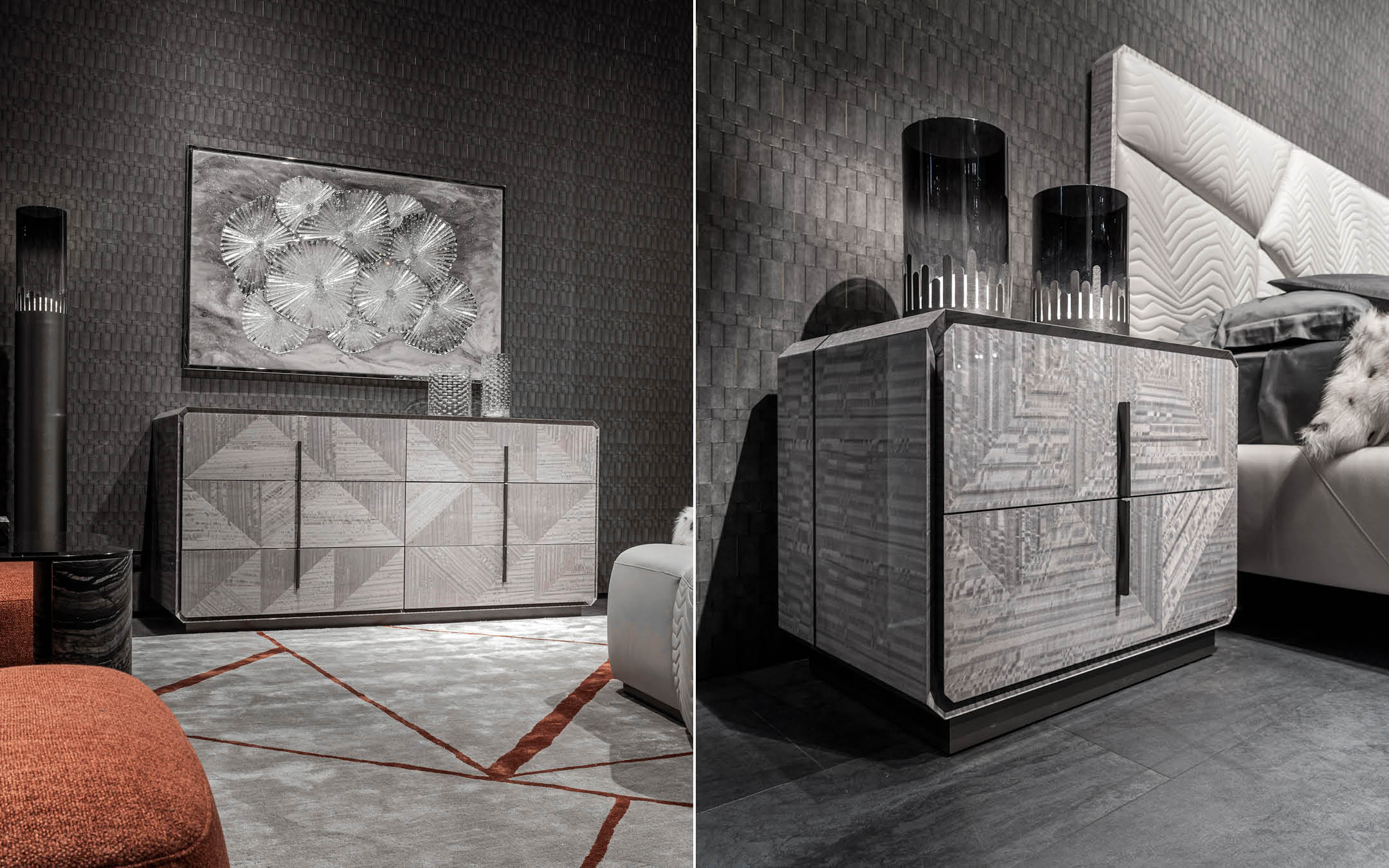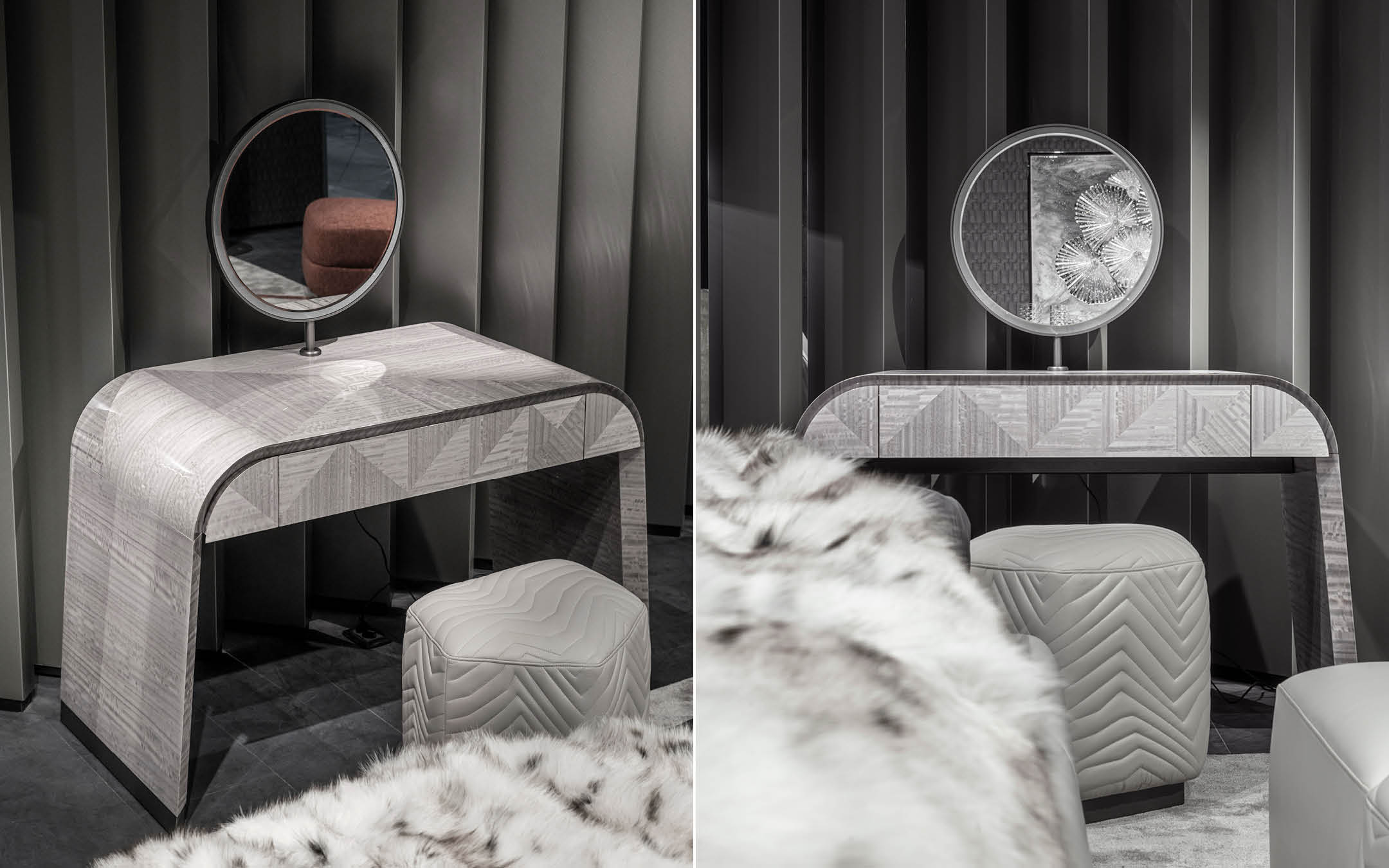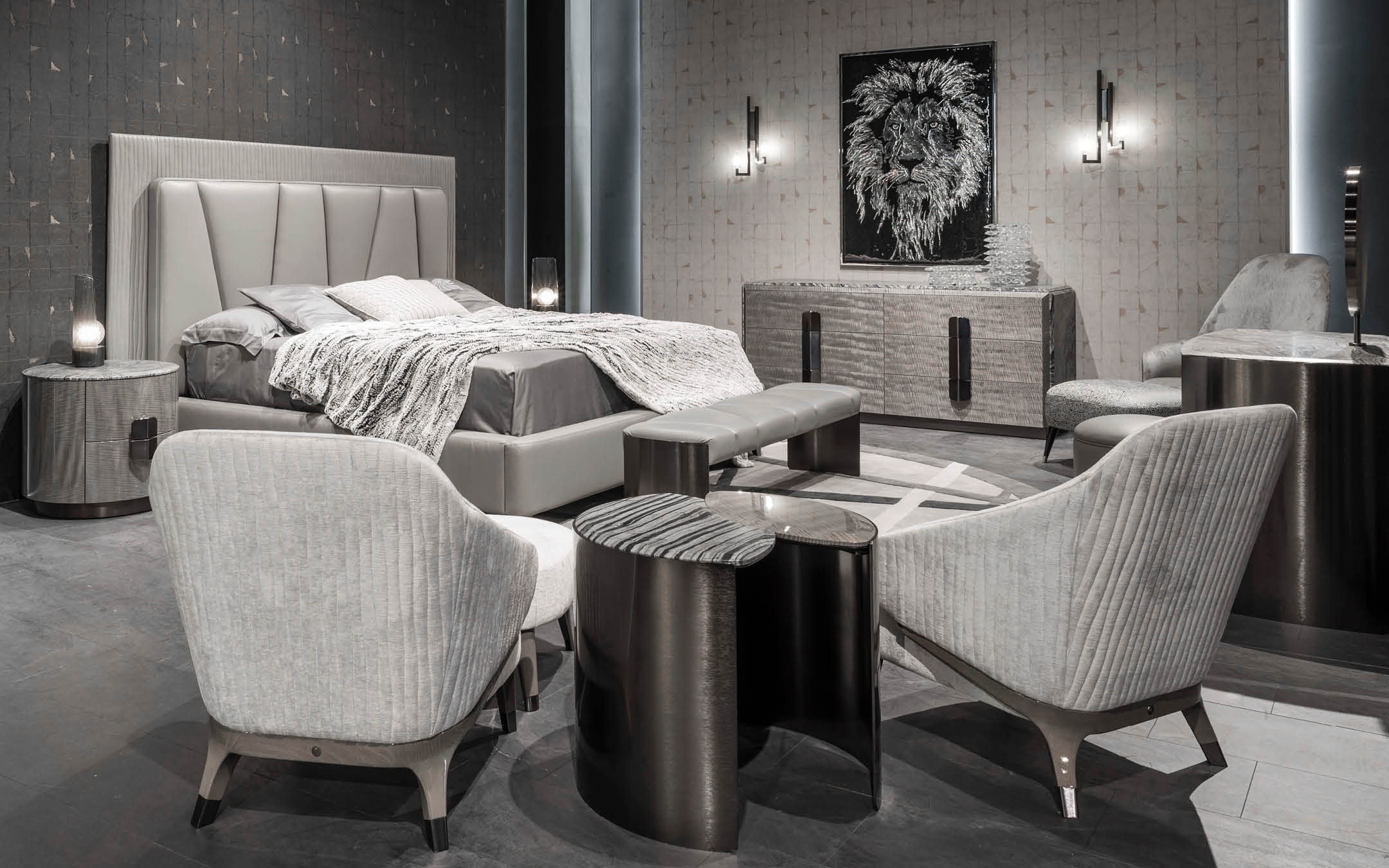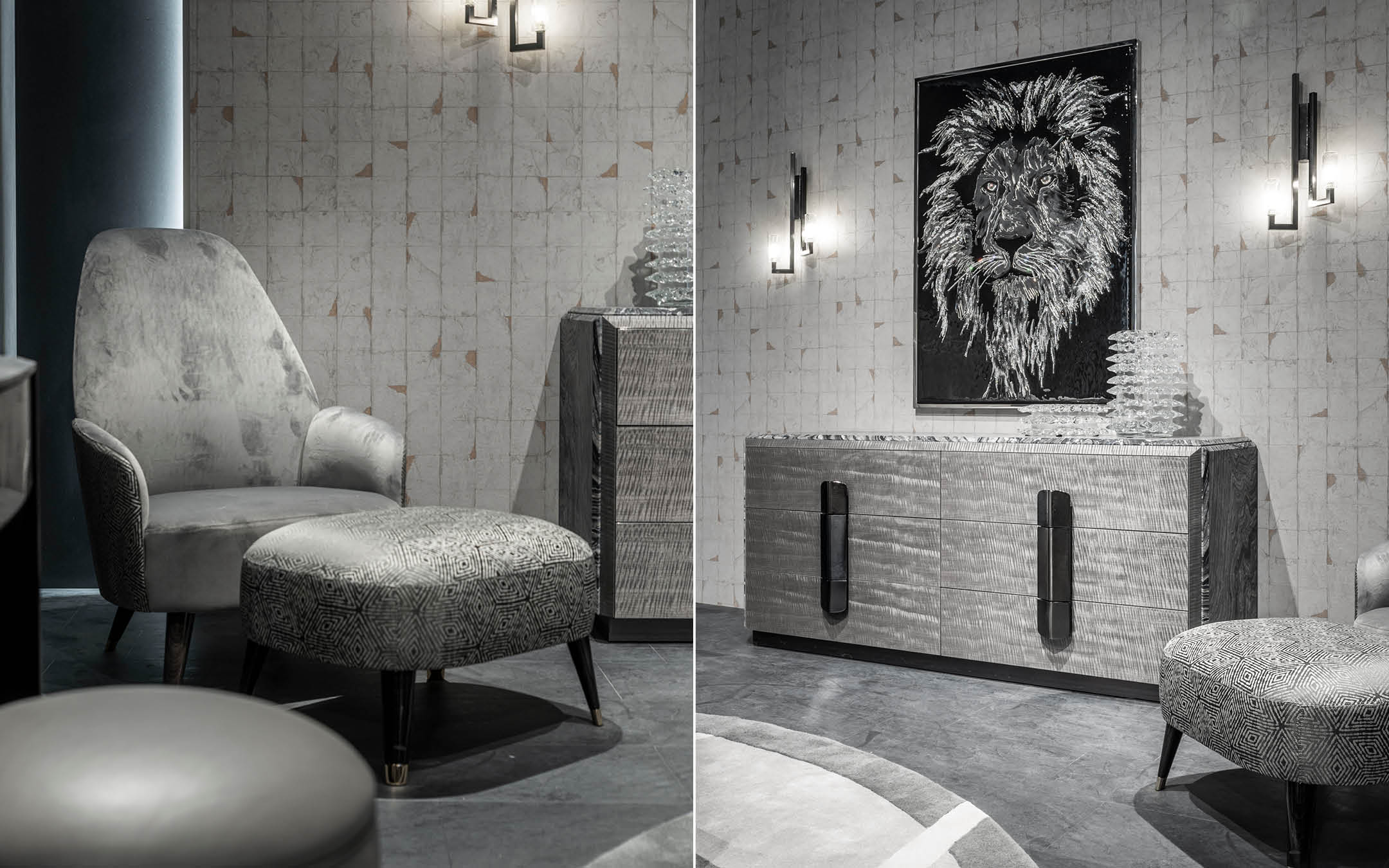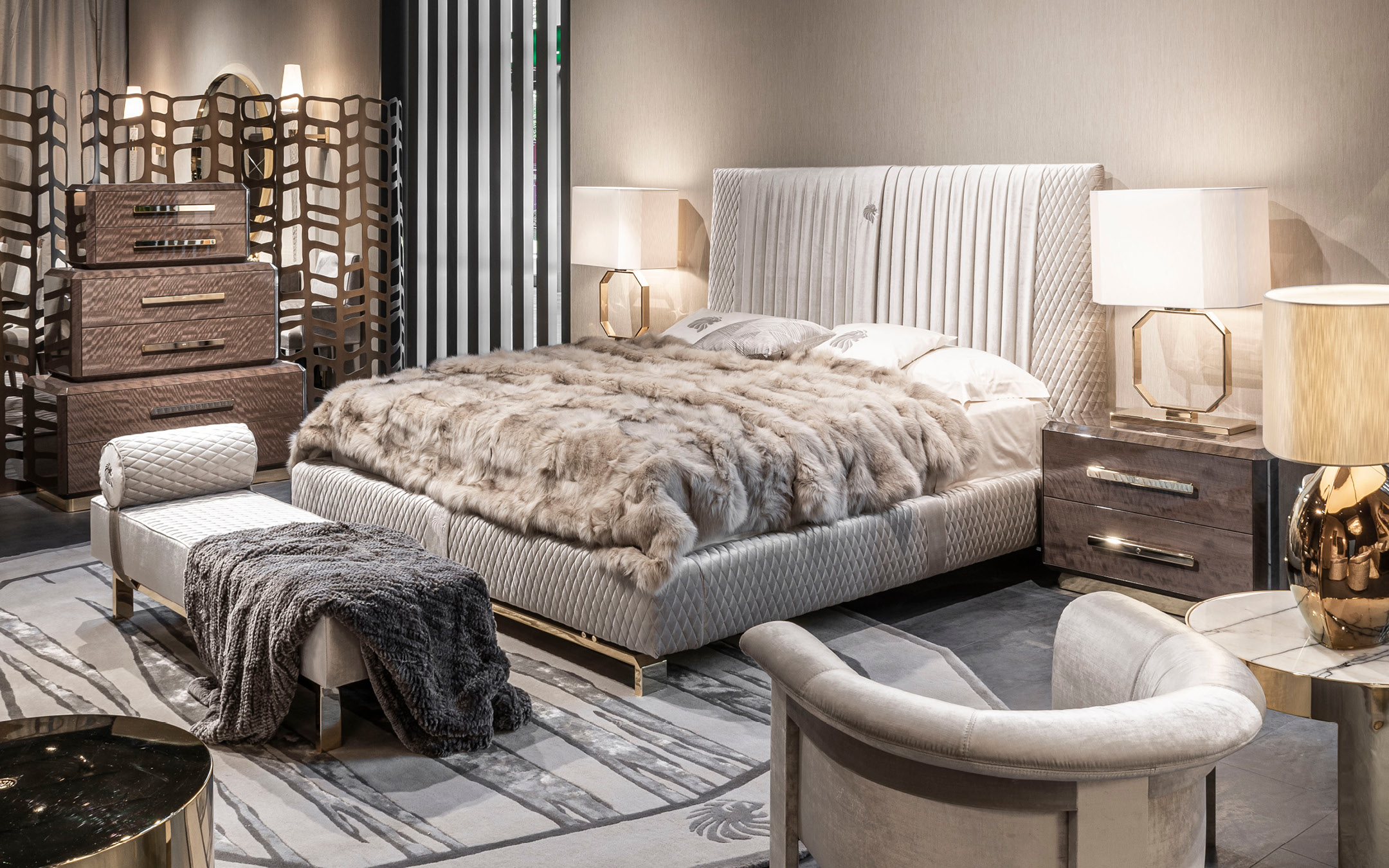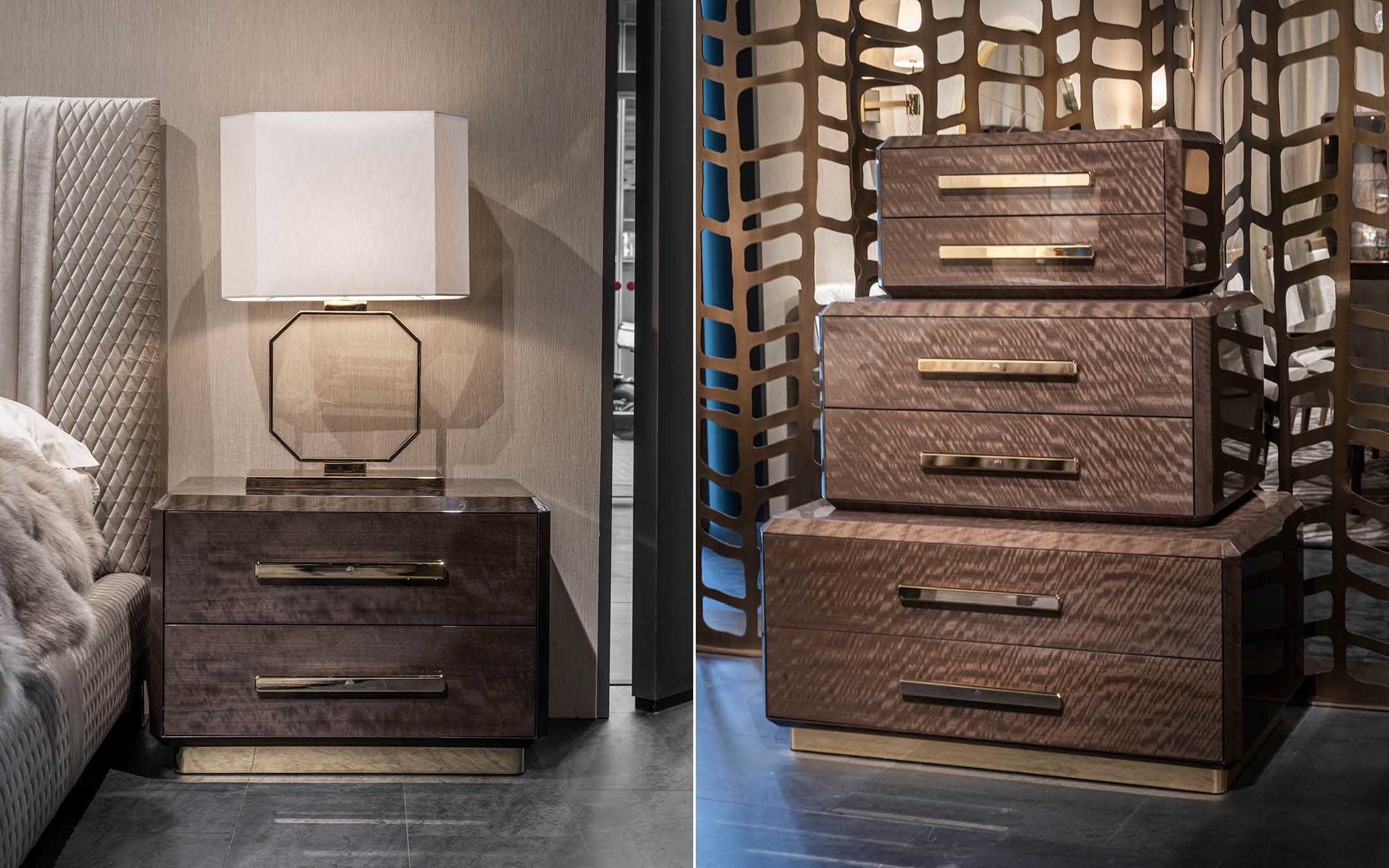 The new Moonlight studio features a linear, geometrical design, accentuated by high quality raw materials such as Tasmanian Eucalyptus wood. Discover the office previewed at Salone del Mobile.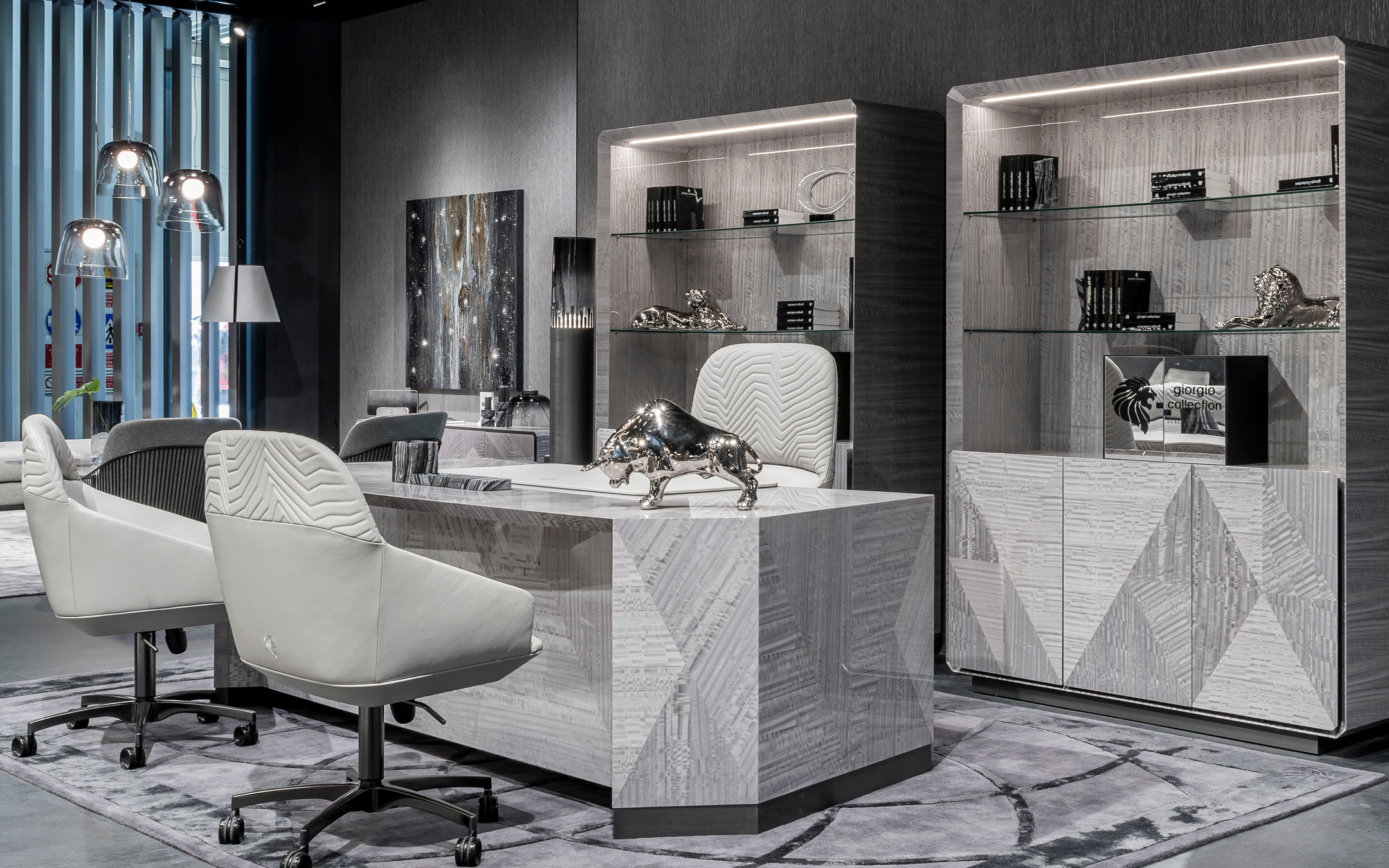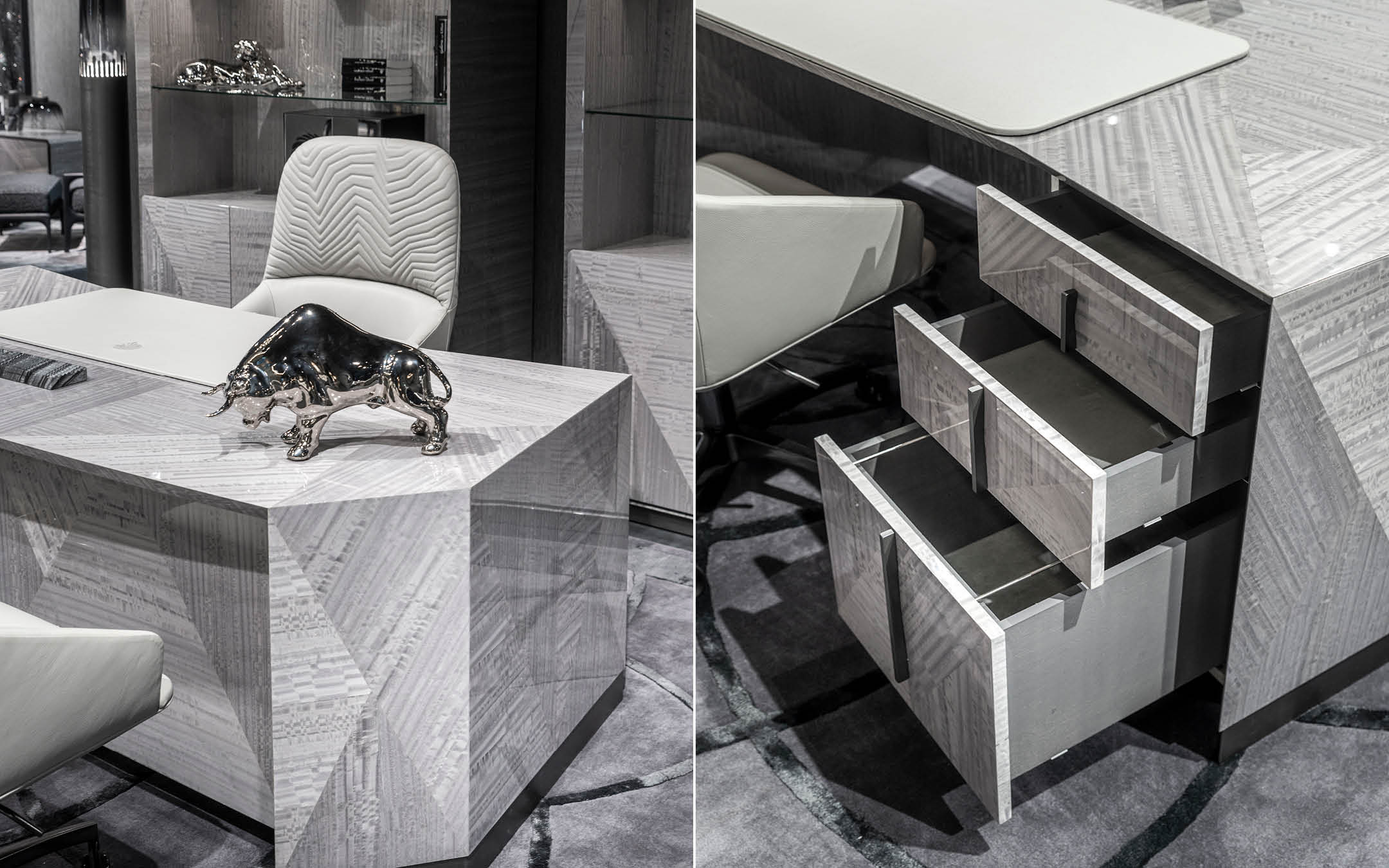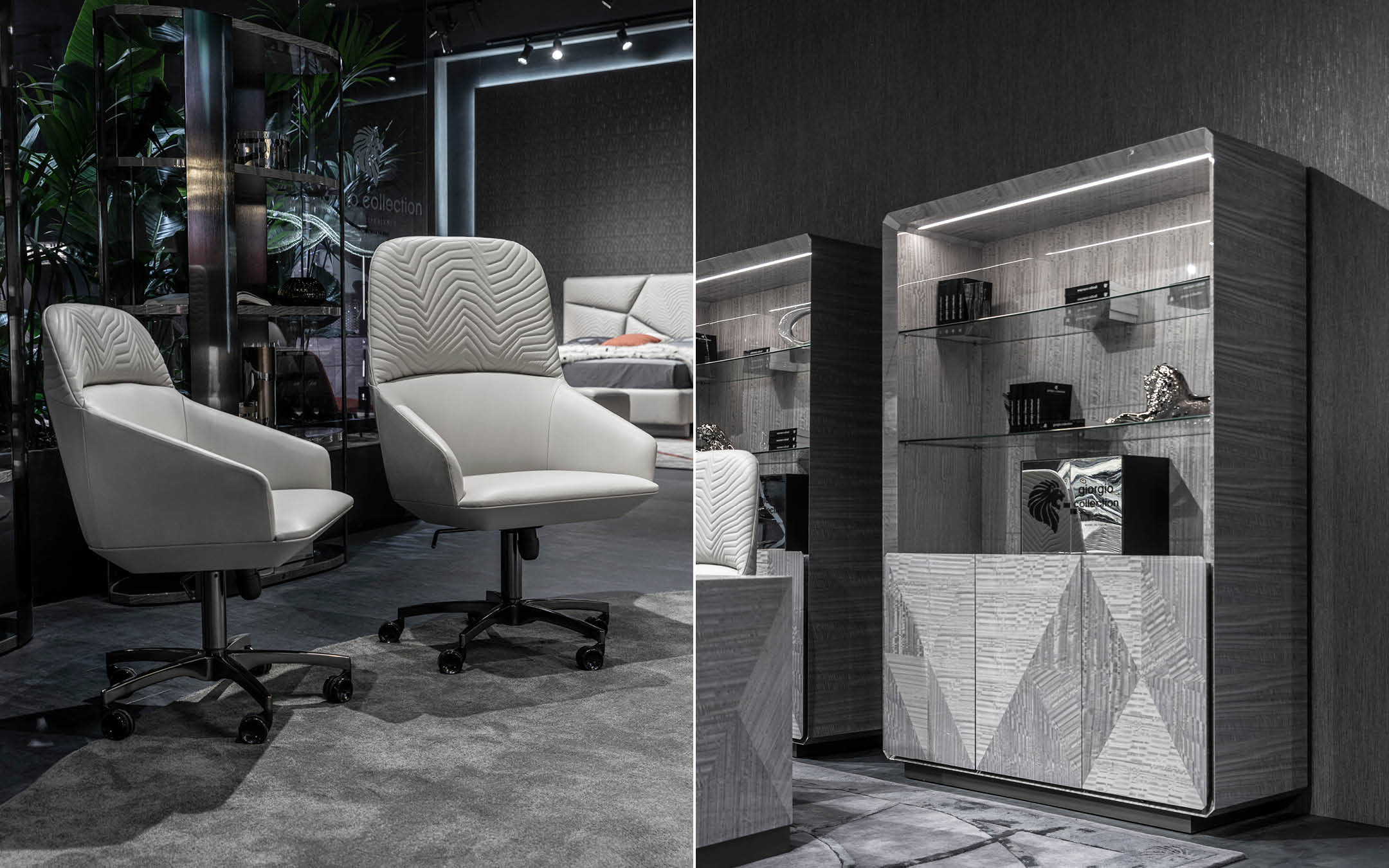 Giorgio Collection redesigns the outdoor space according to the modern needs of contemporary lifestyle. Discover Dune and Oasi, the latest collections presented at Salone del Mobile.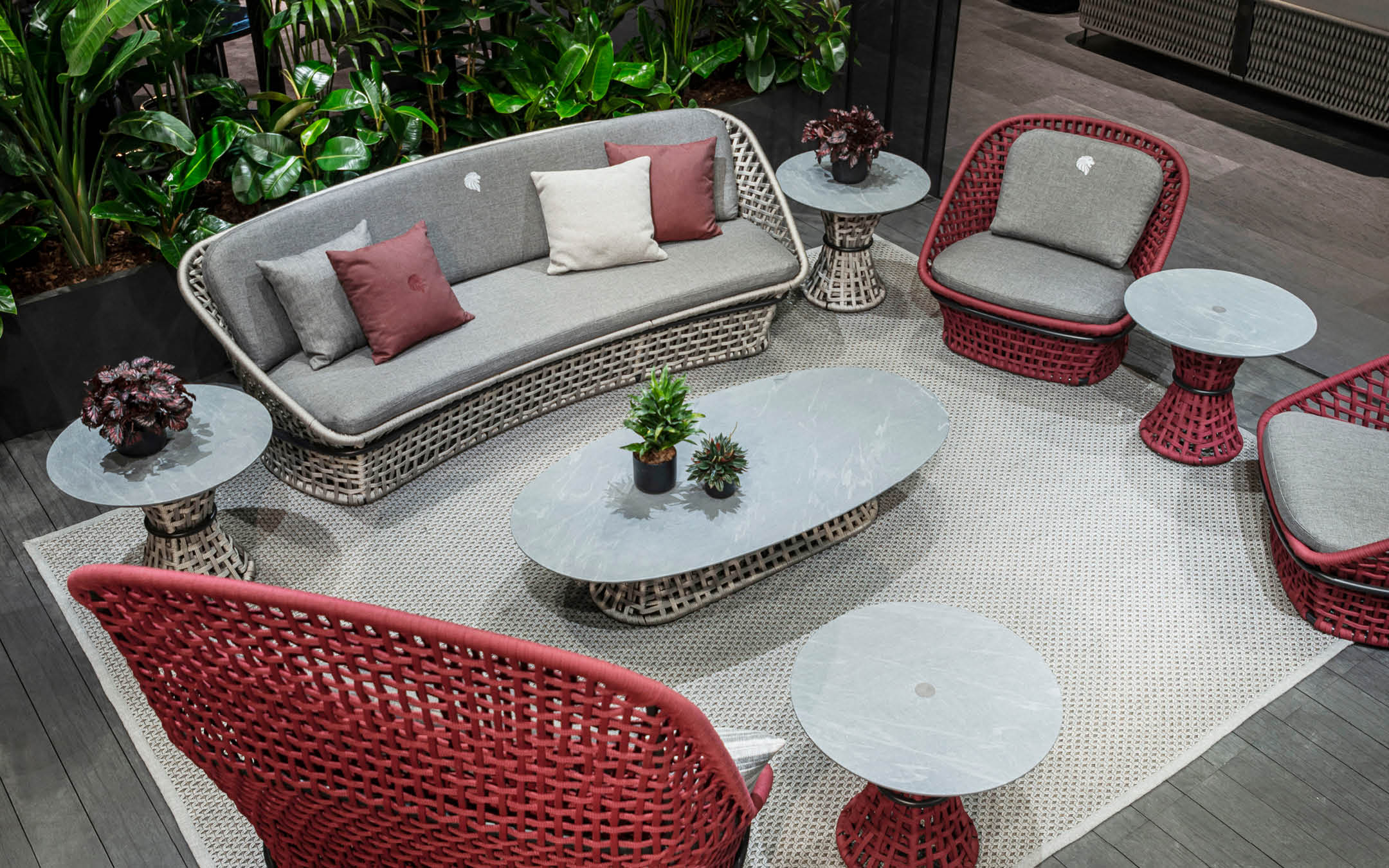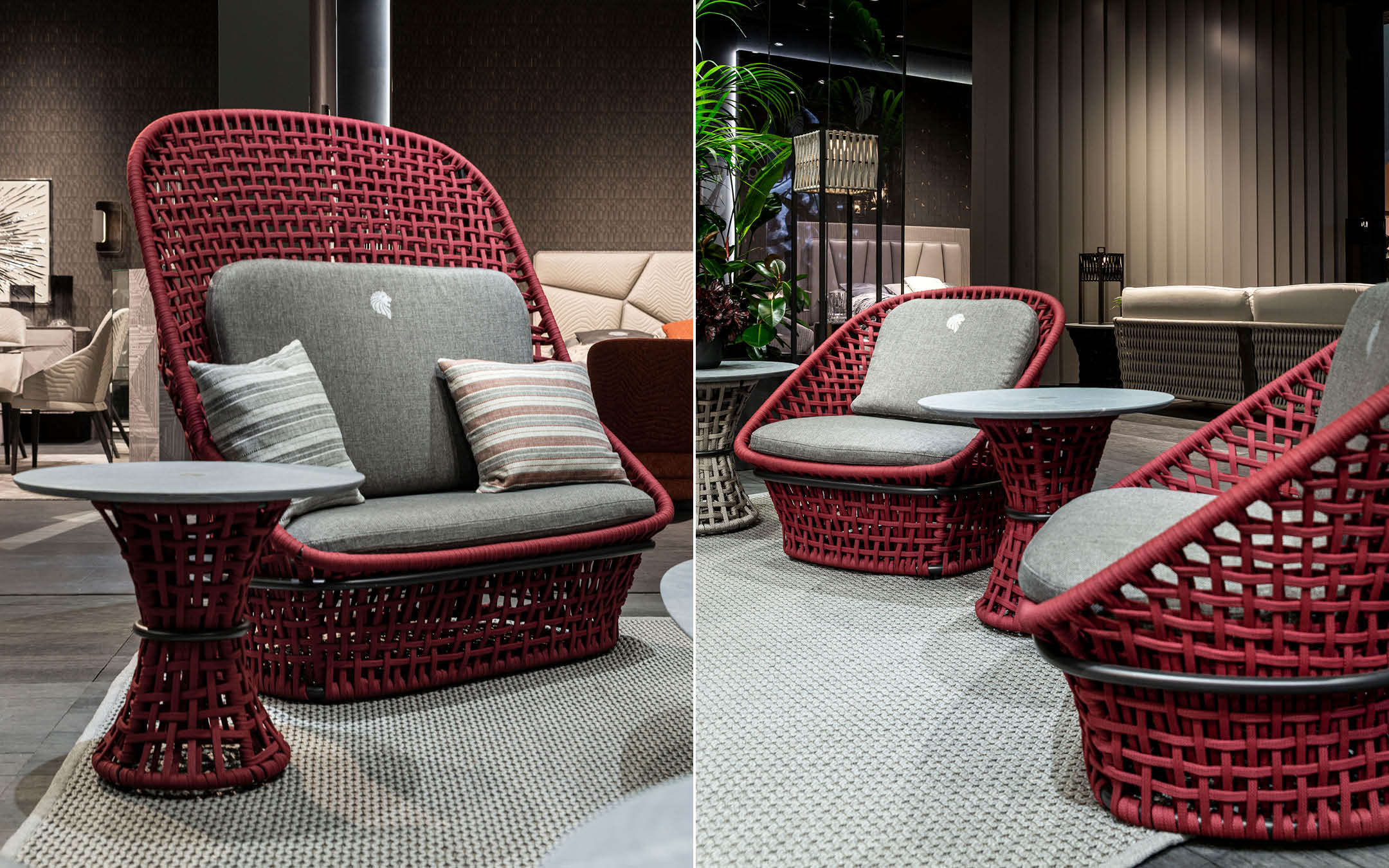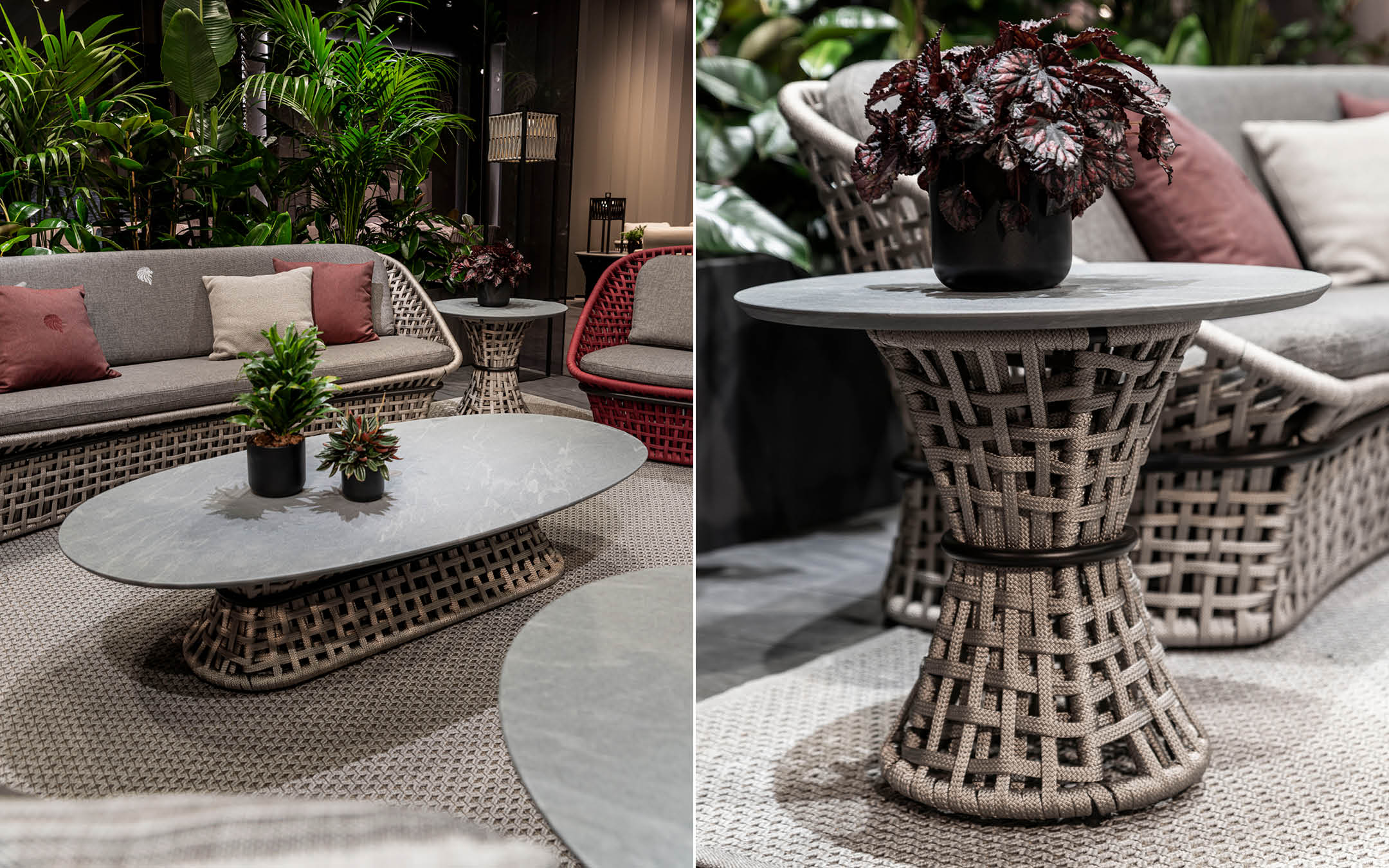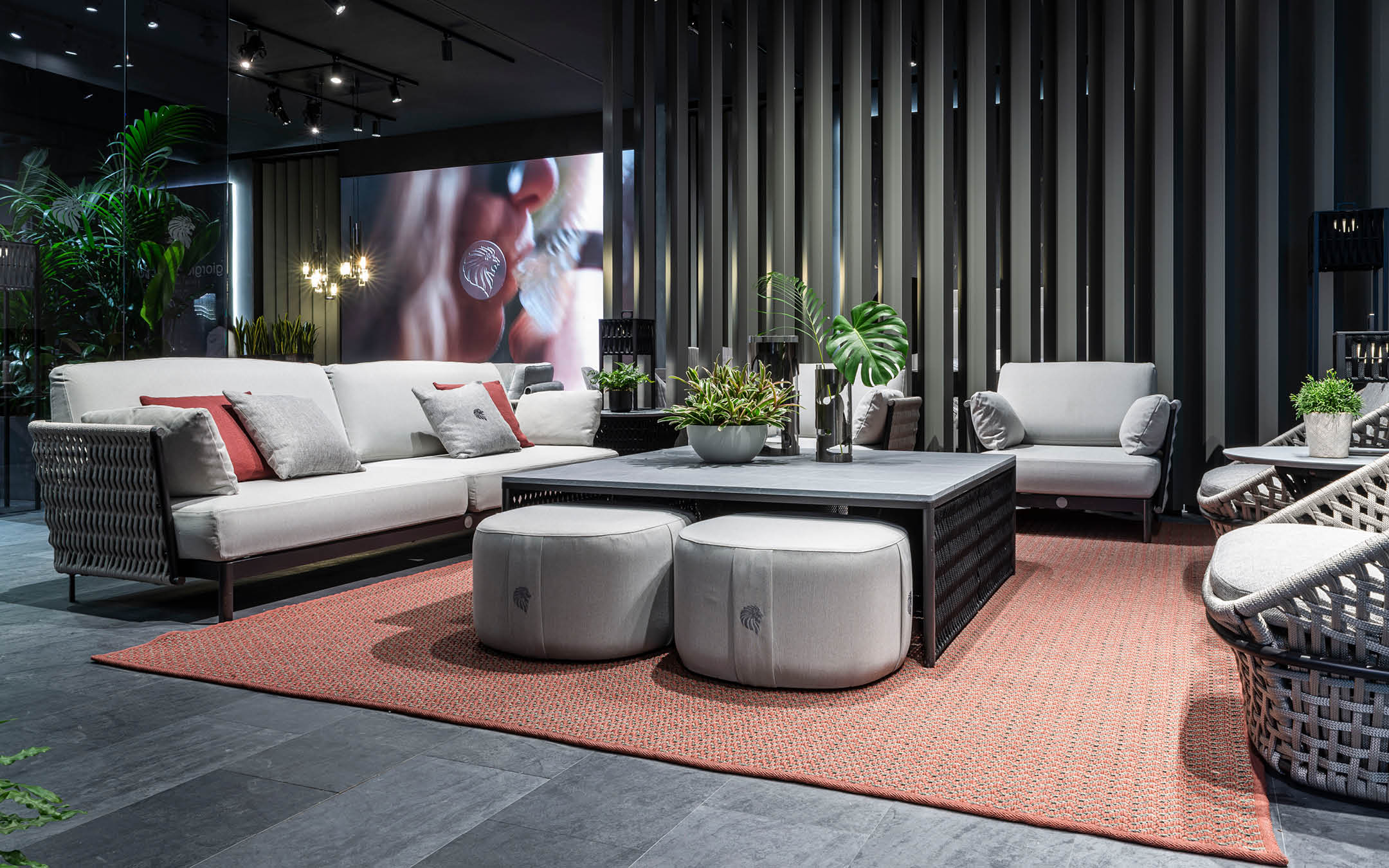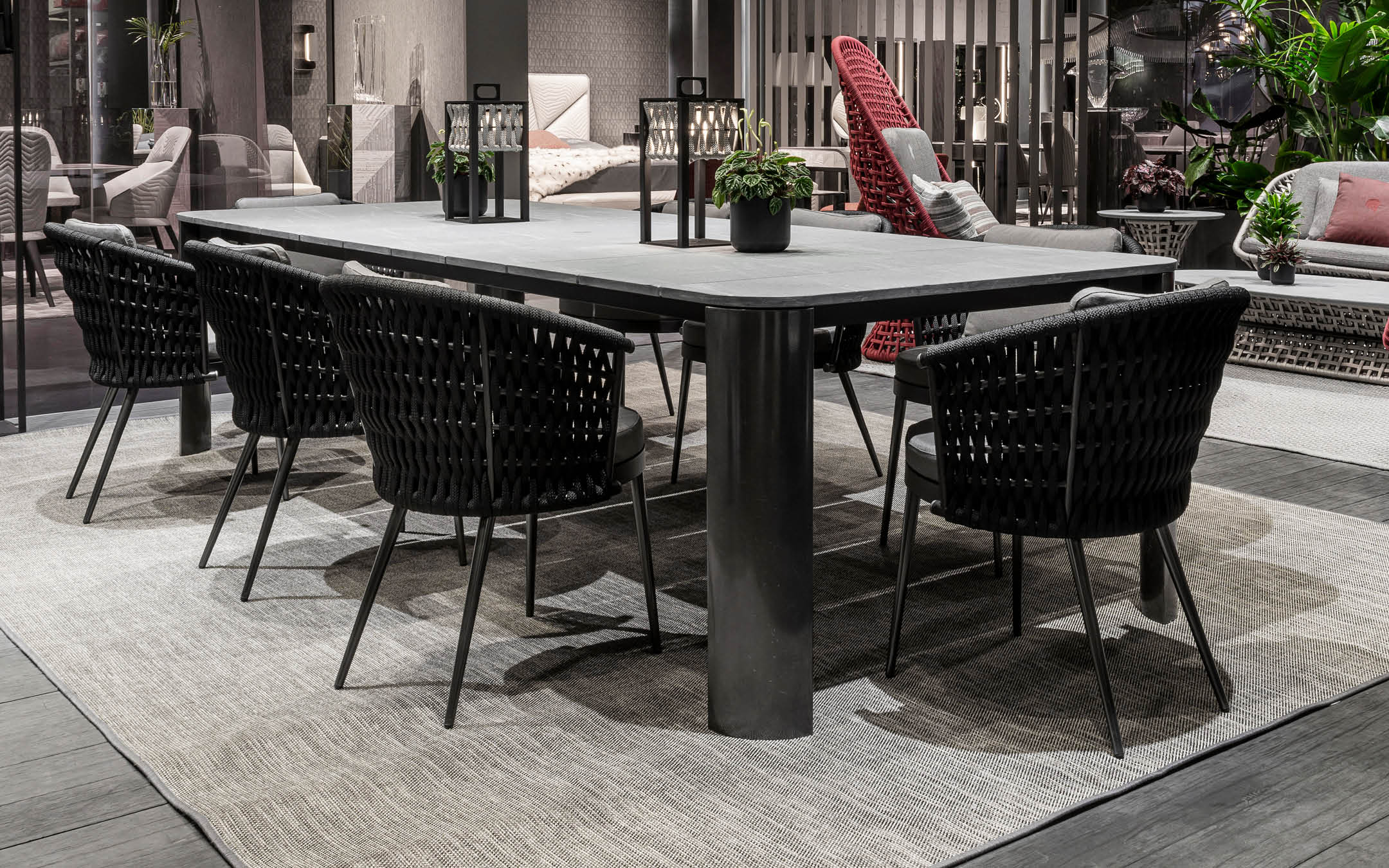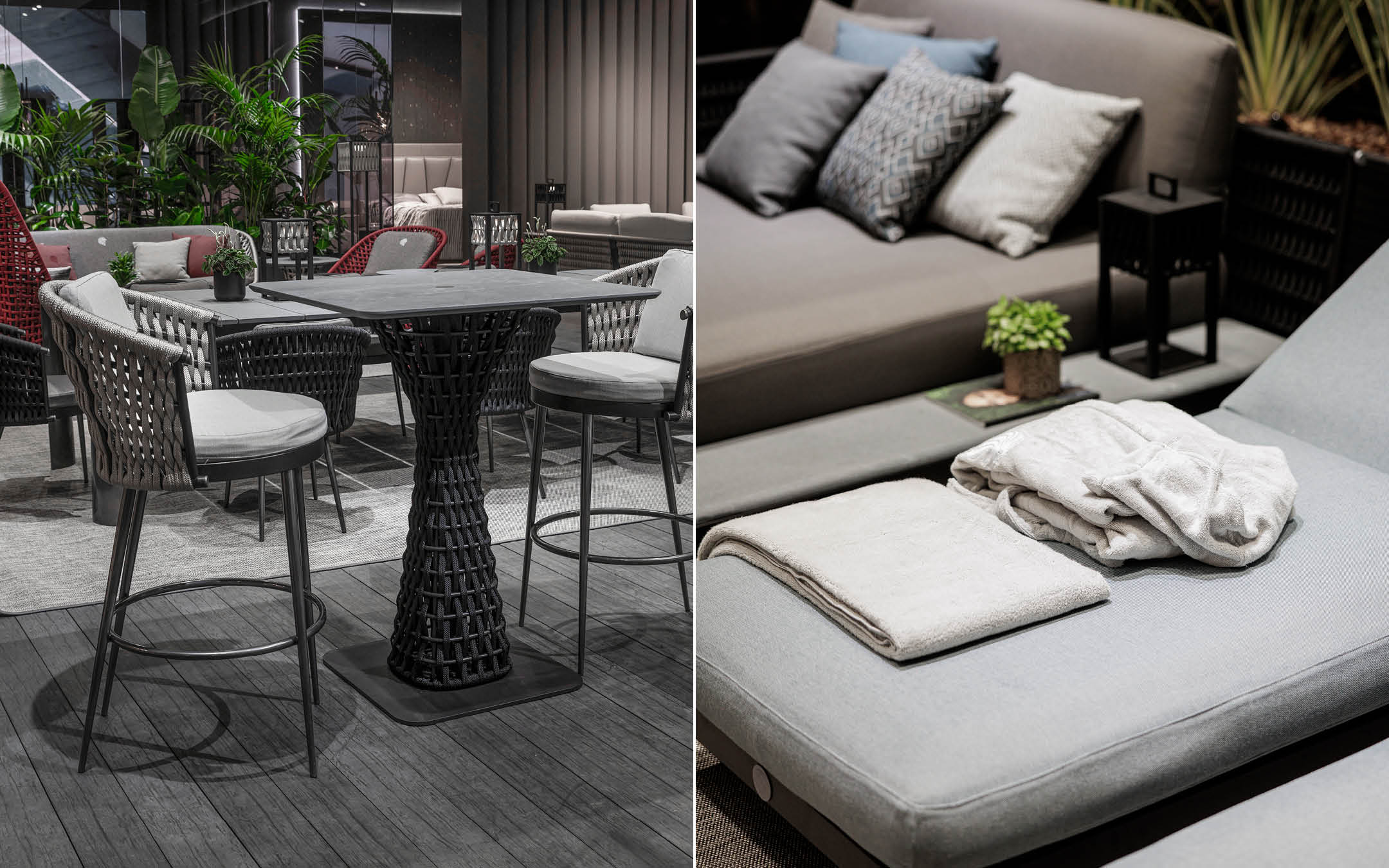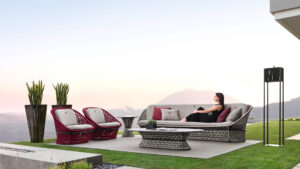 Dune is our latest outdoor collection presented at Salone del Mobile. Designed by Castello Lagravinese Studio, it has been conceived to extend and decline our concept of luxury furniture to the outdoor environment.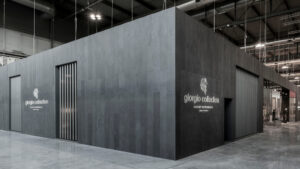 During the 61st edition of Salone del Mobile in Milan, Giorgio Collection presented two new collections: Moonlight indoor and Dune outdoor.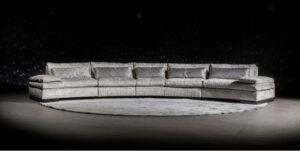 The modular sofa from the Vision collection is composed of central, lateral, and ottoman modules, all fully upholstered in first quality leather, nubuck leather, velvet, or suede fabric.