Salone del Mobile Milano 2023
Giorgio Collection has been participating at Salone del Mobile since the first edition, always proposing the best of Made in Italy design and innovative products. Protagonists of this year's exhibition were the new Moonlight and Dune and the most iconic collections of the brand. Inside the booth it was possible to immerse in the exclusive world of Giorgio Collection, walking through all the collections in a welcoming atmosphere. From the living and dining areas to the bedrooms, passing through the office and the outdoor area, one of the latest news of the brand, it was possible to discover the best products of Moonlight, Mirage, Infinity, Charisma, Oasi and Dune collections.
The most popular products and the new Moonlight collection are the stars of the Giorgio Collection dining rooms. Discover all the proposals presented at Salone del Mobile.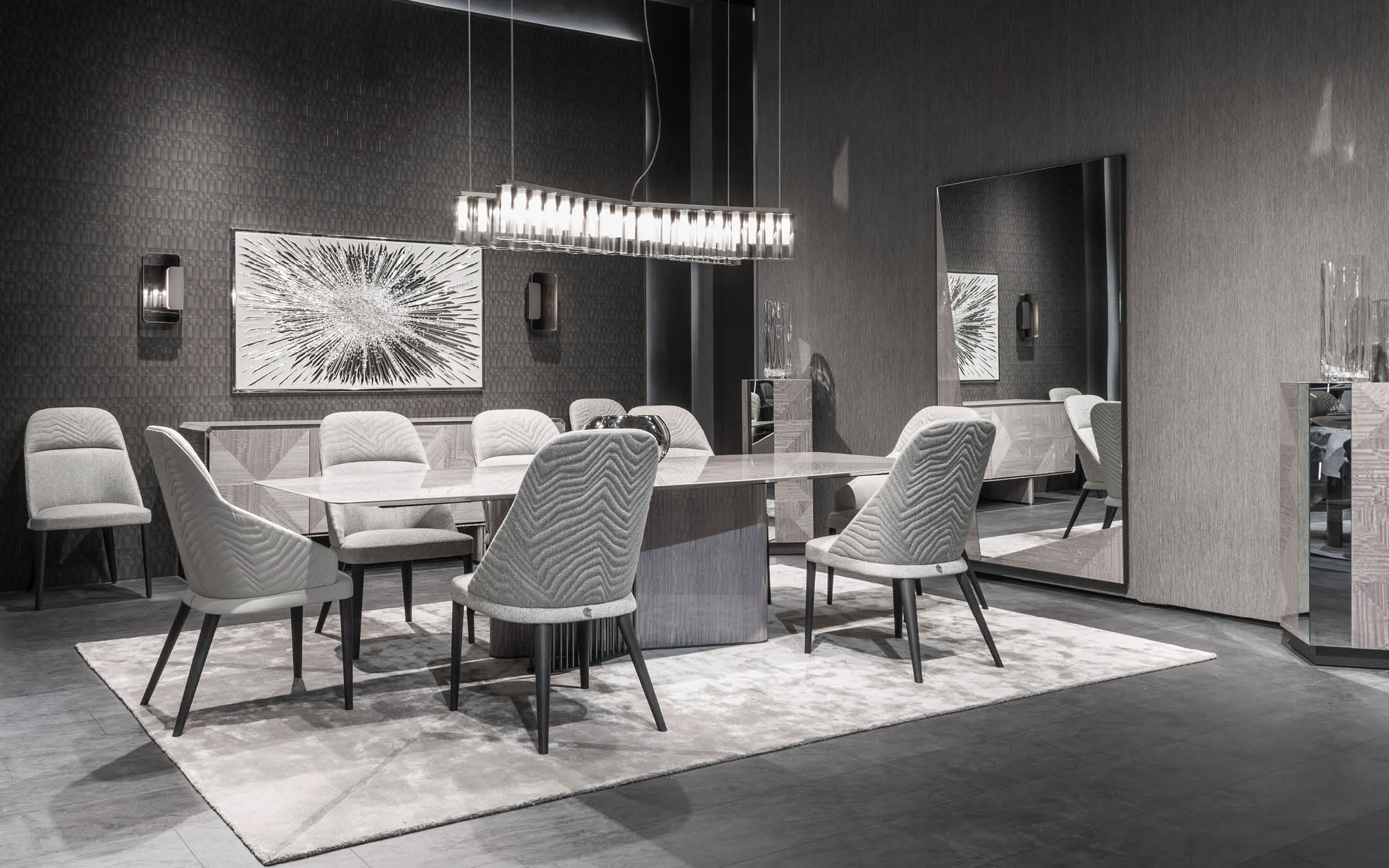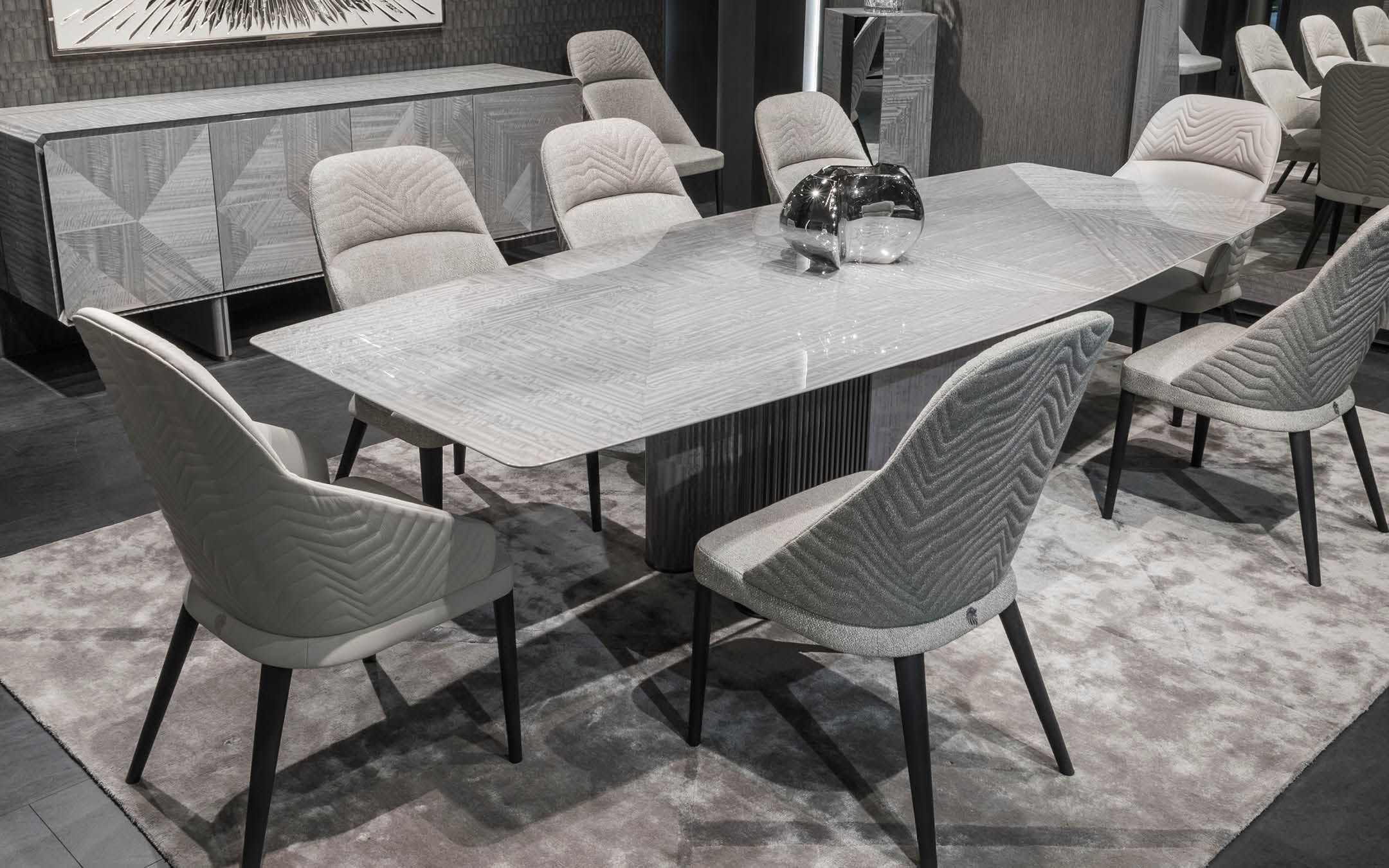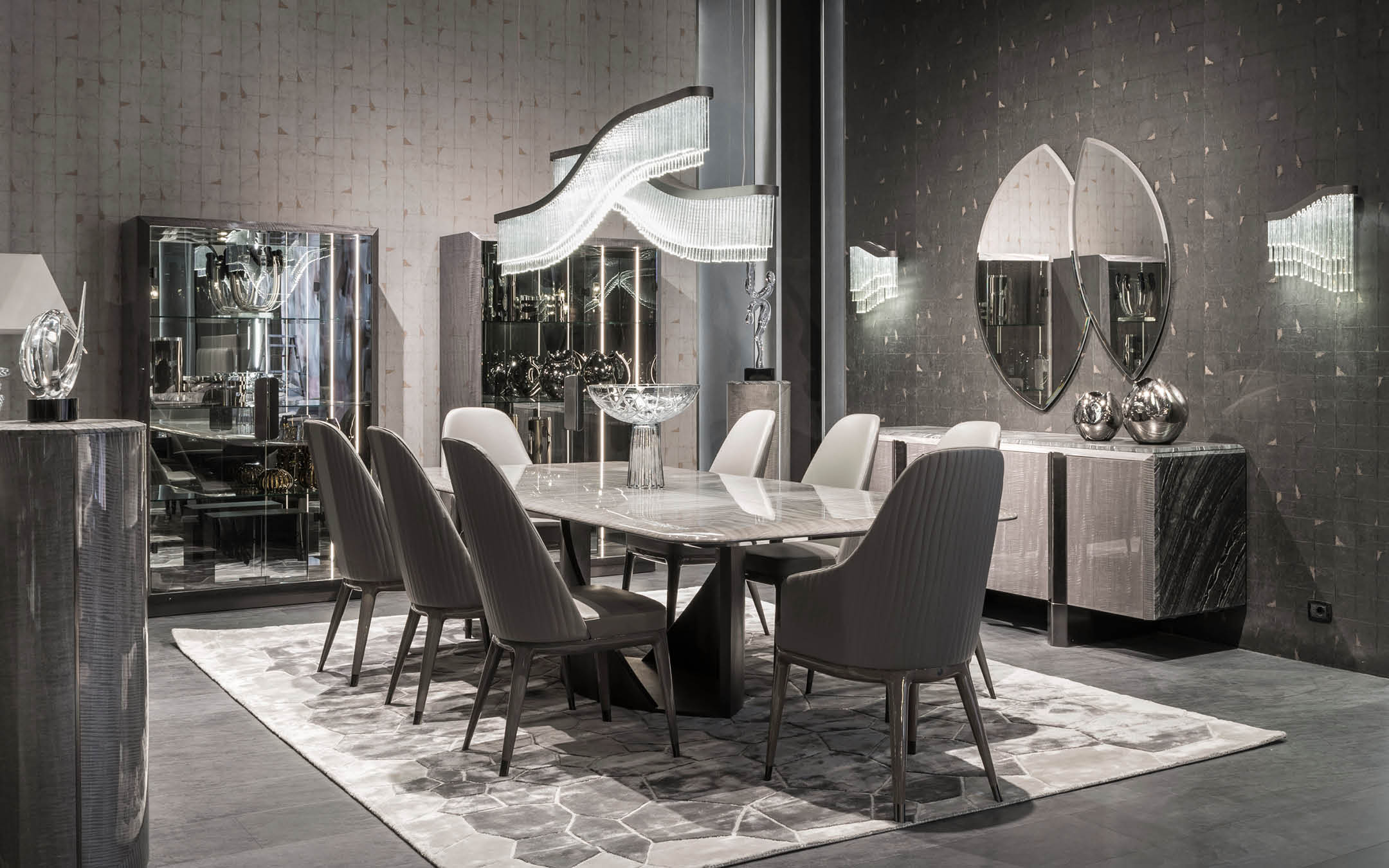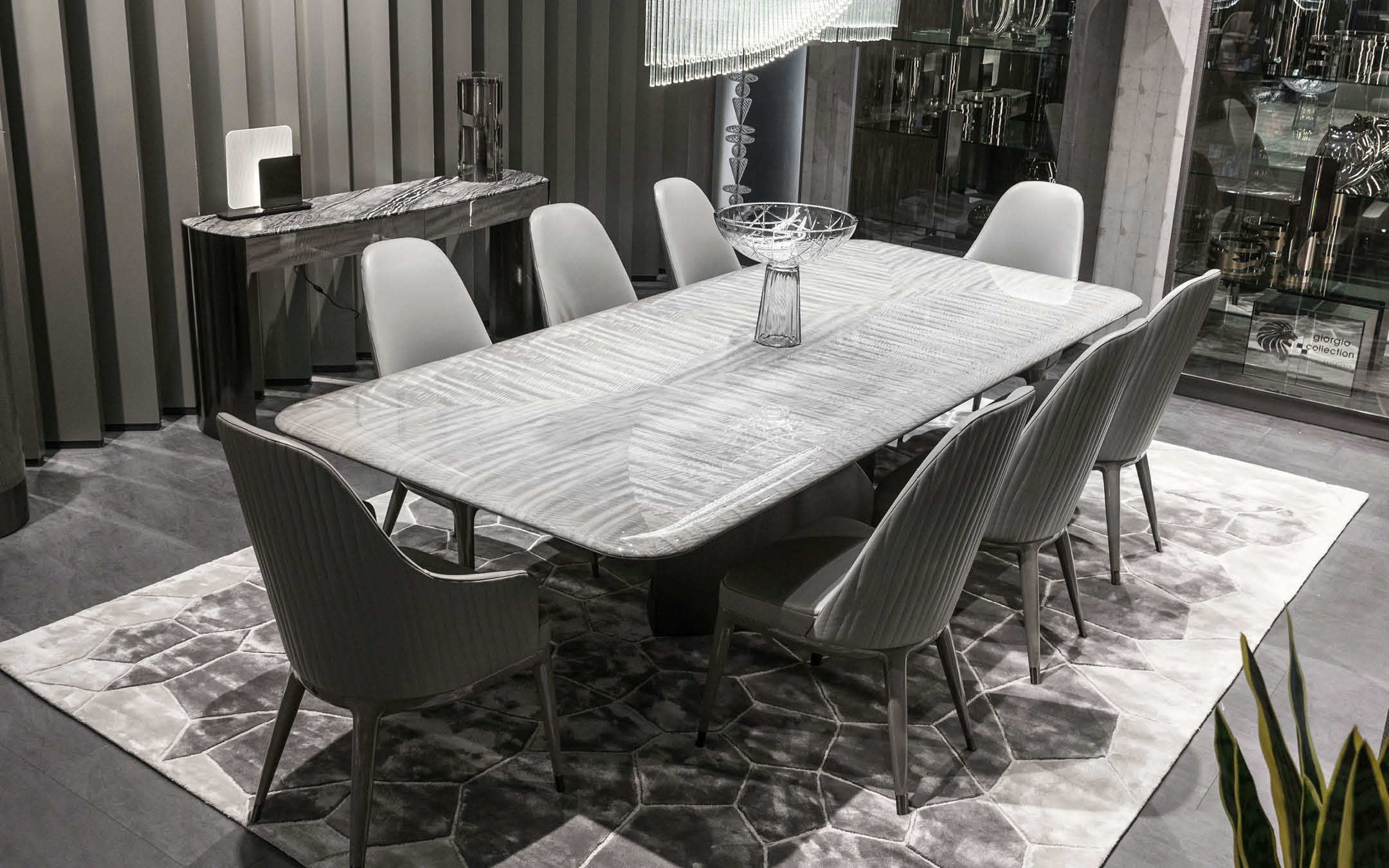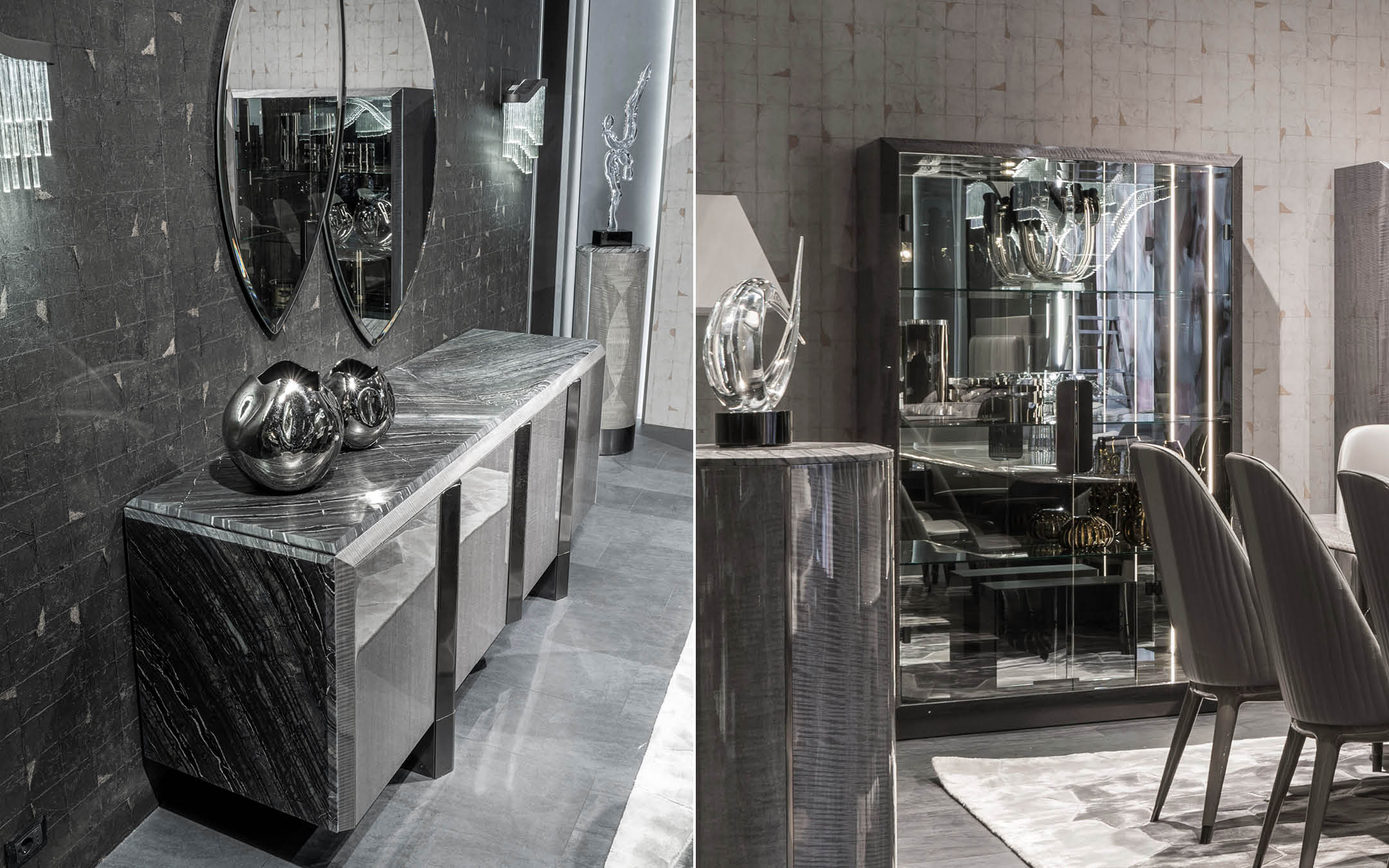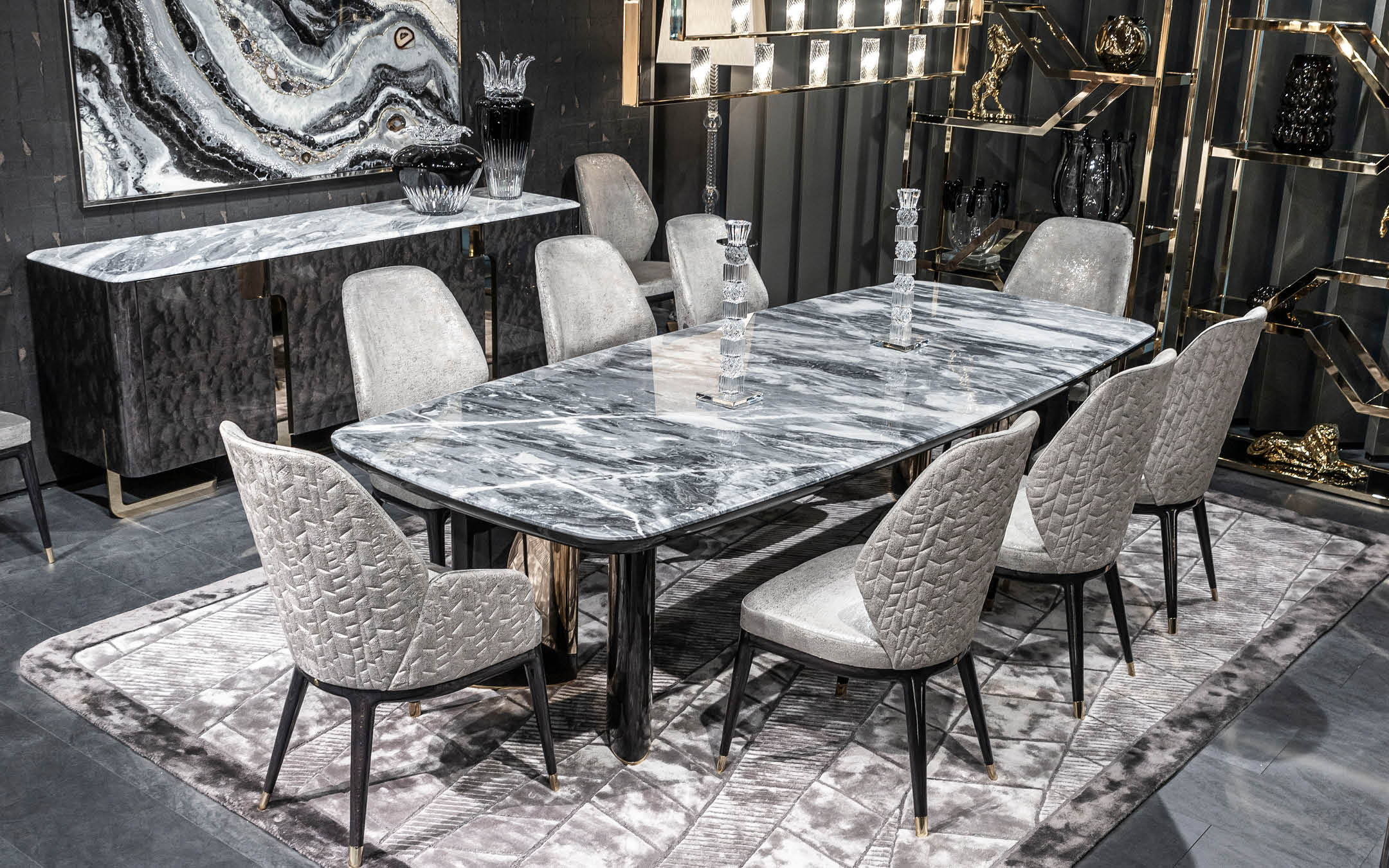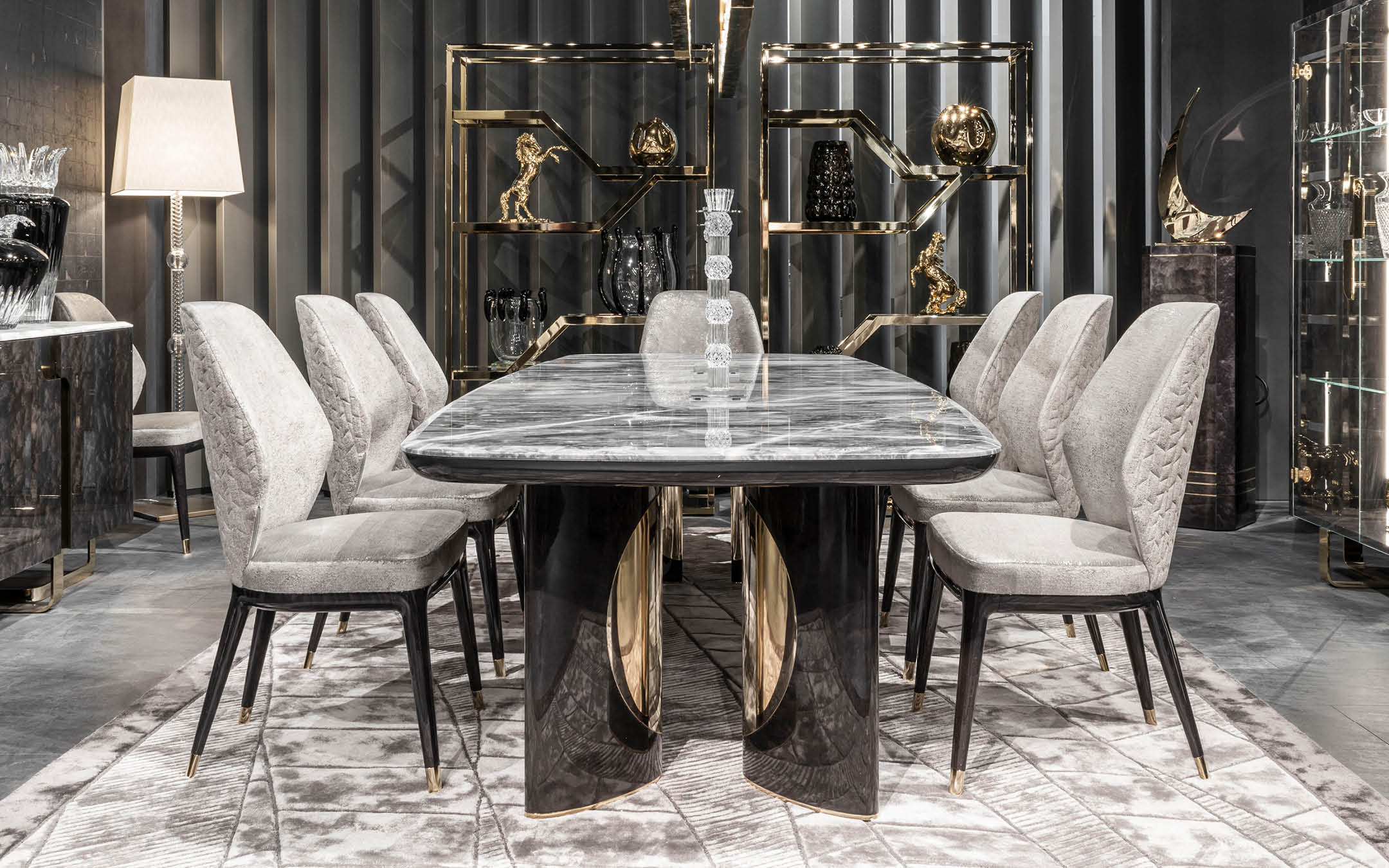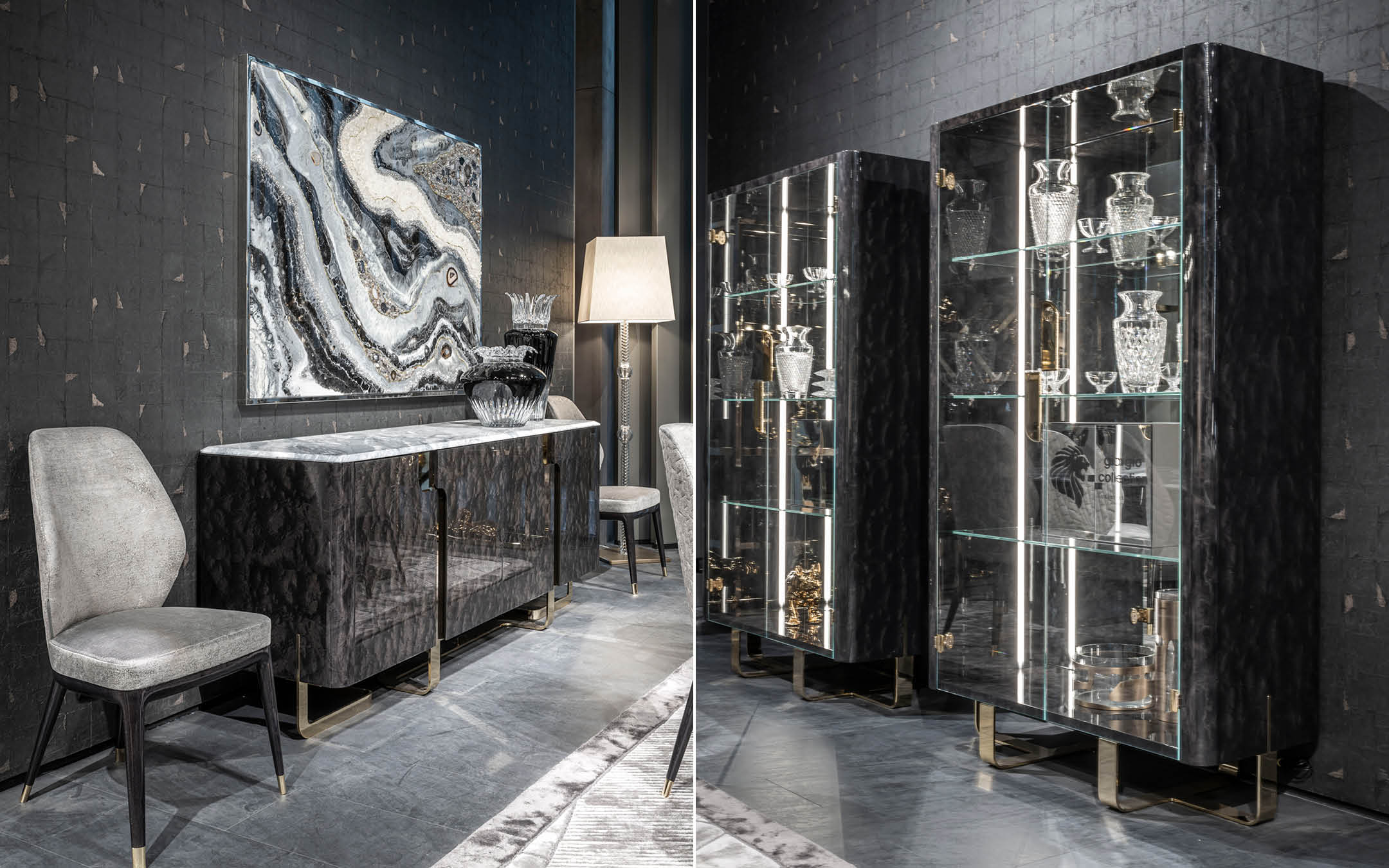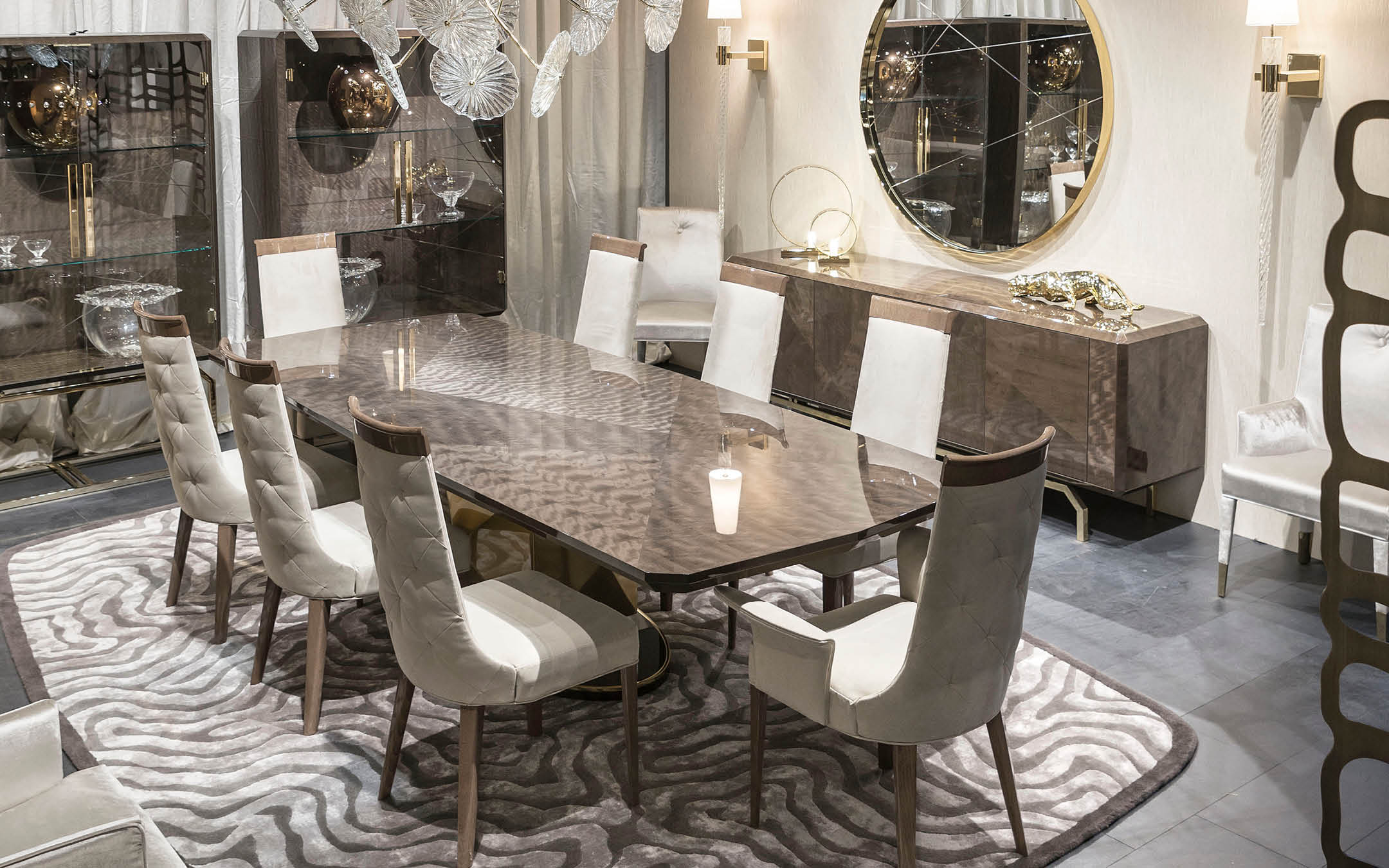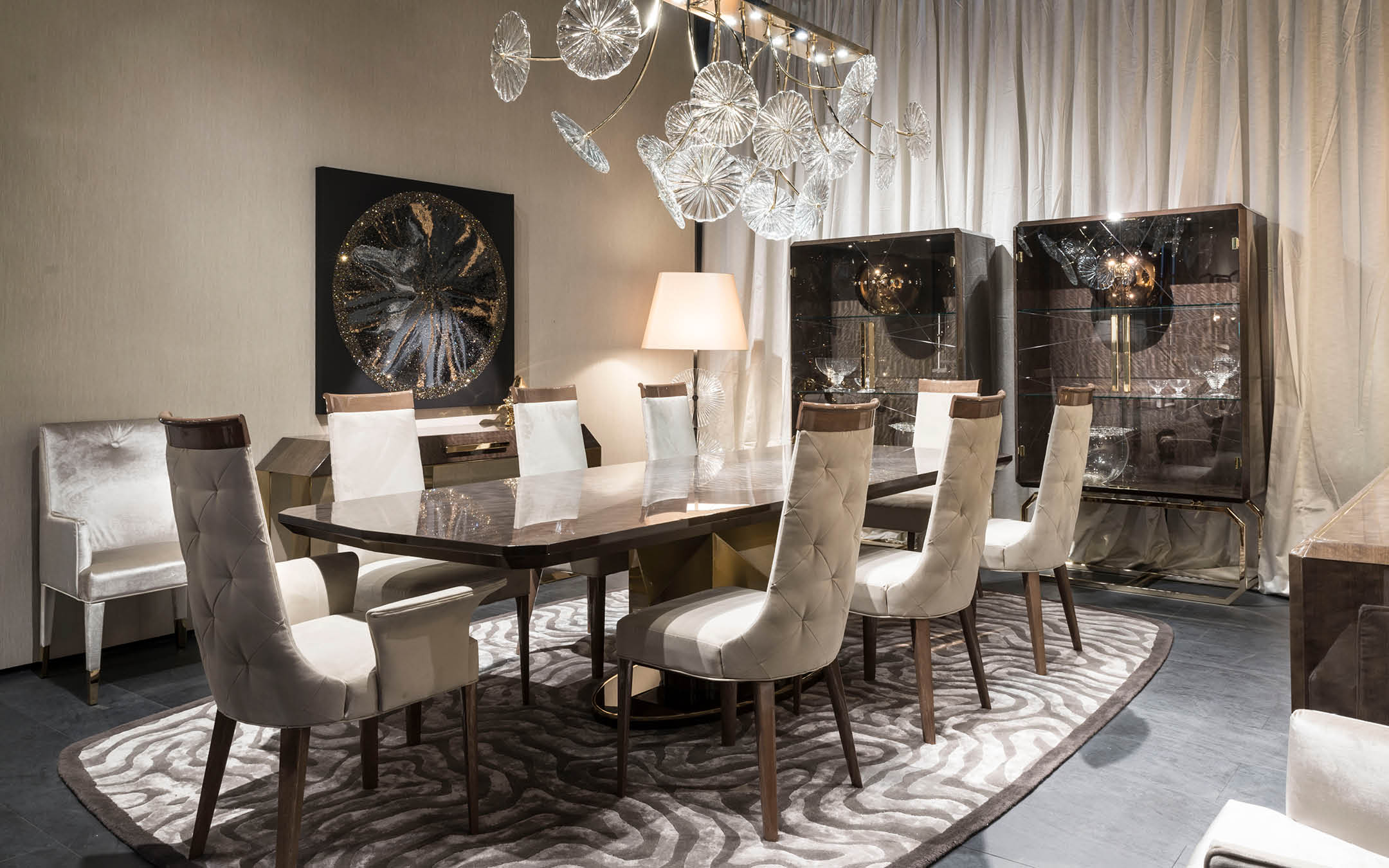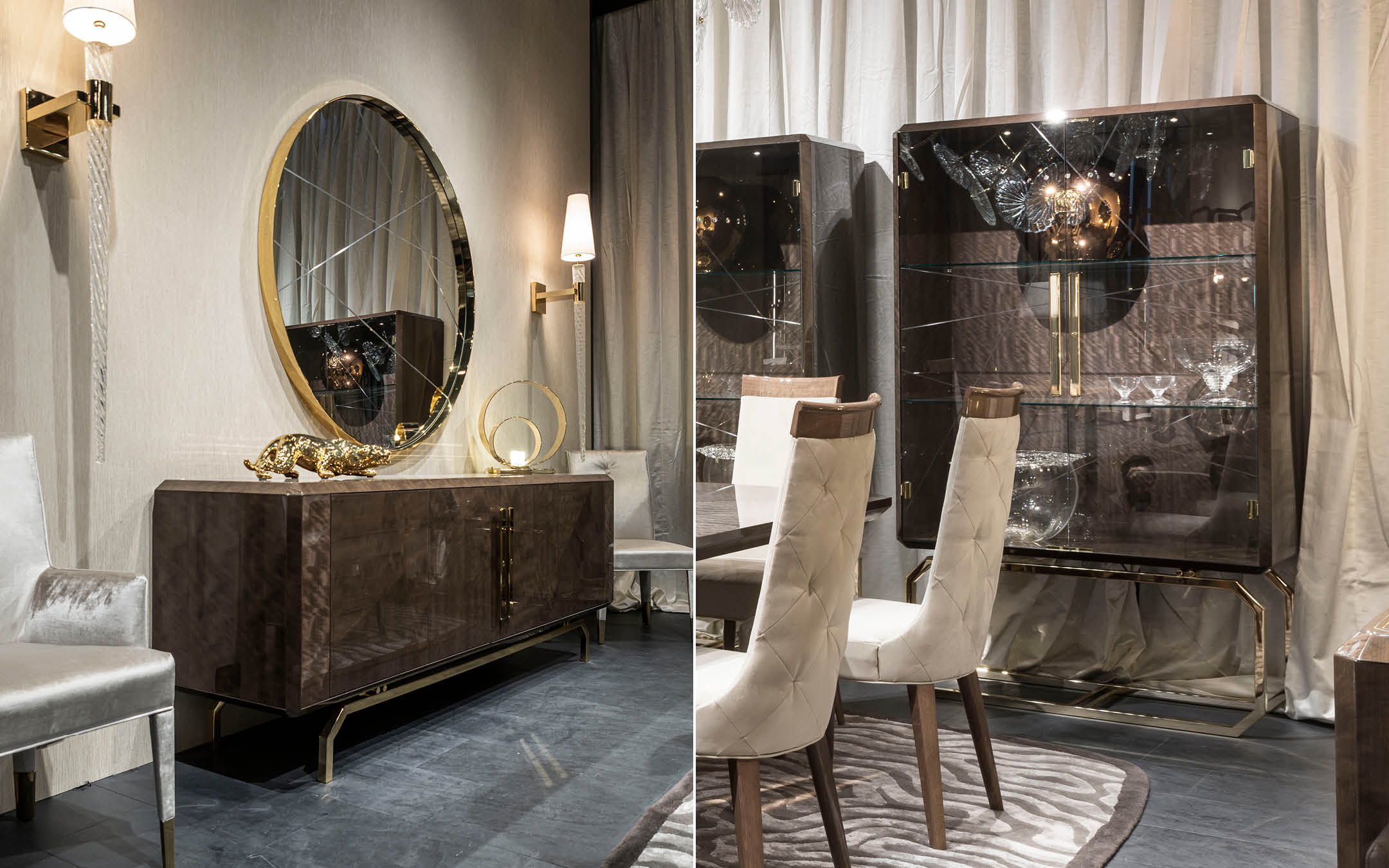 Cosy atmospheres and luxurious details, Giorgio Collection living rooms offer contemporary and sophisticated total looks. Discover all the proposals presented at Salone del Mobile.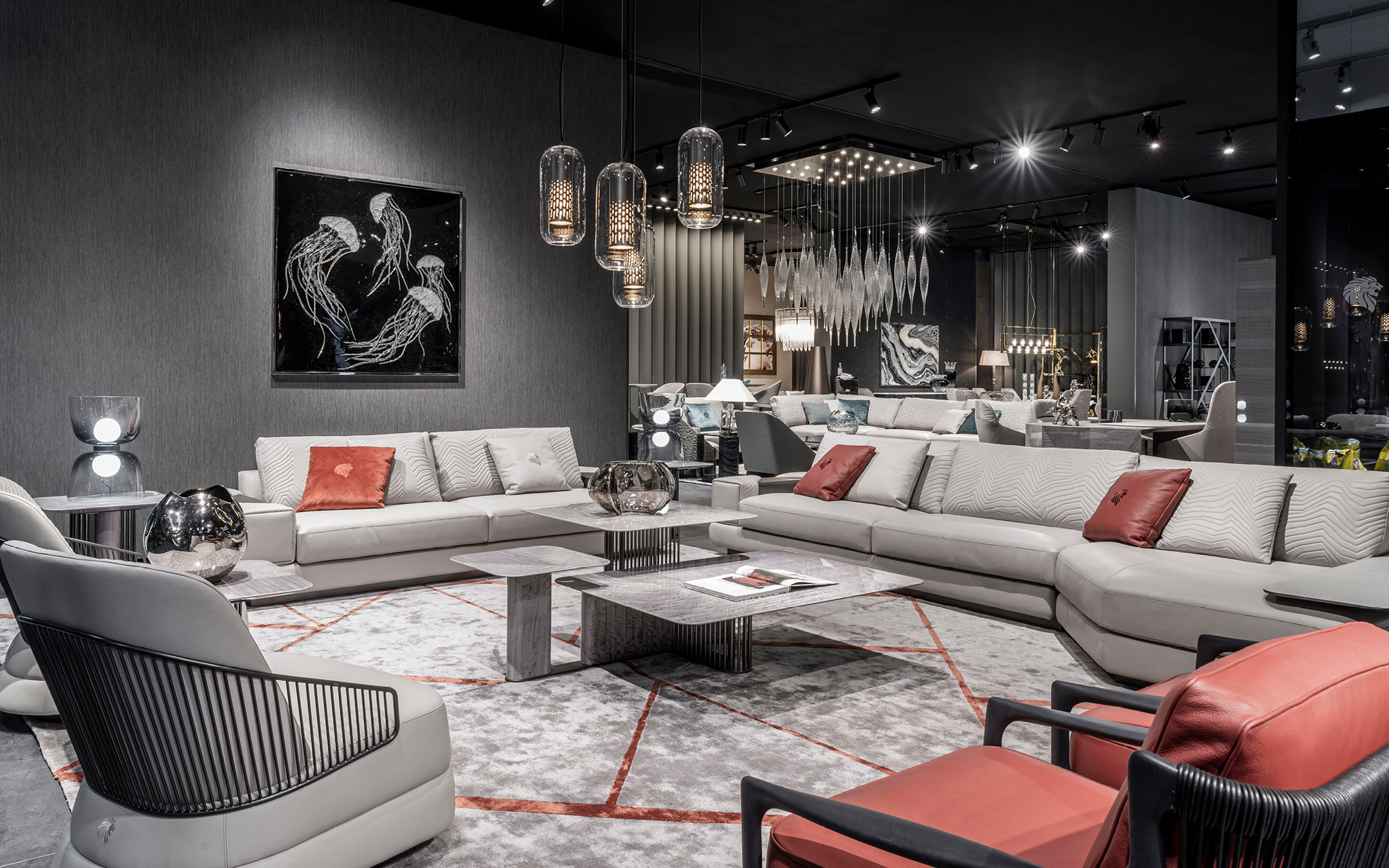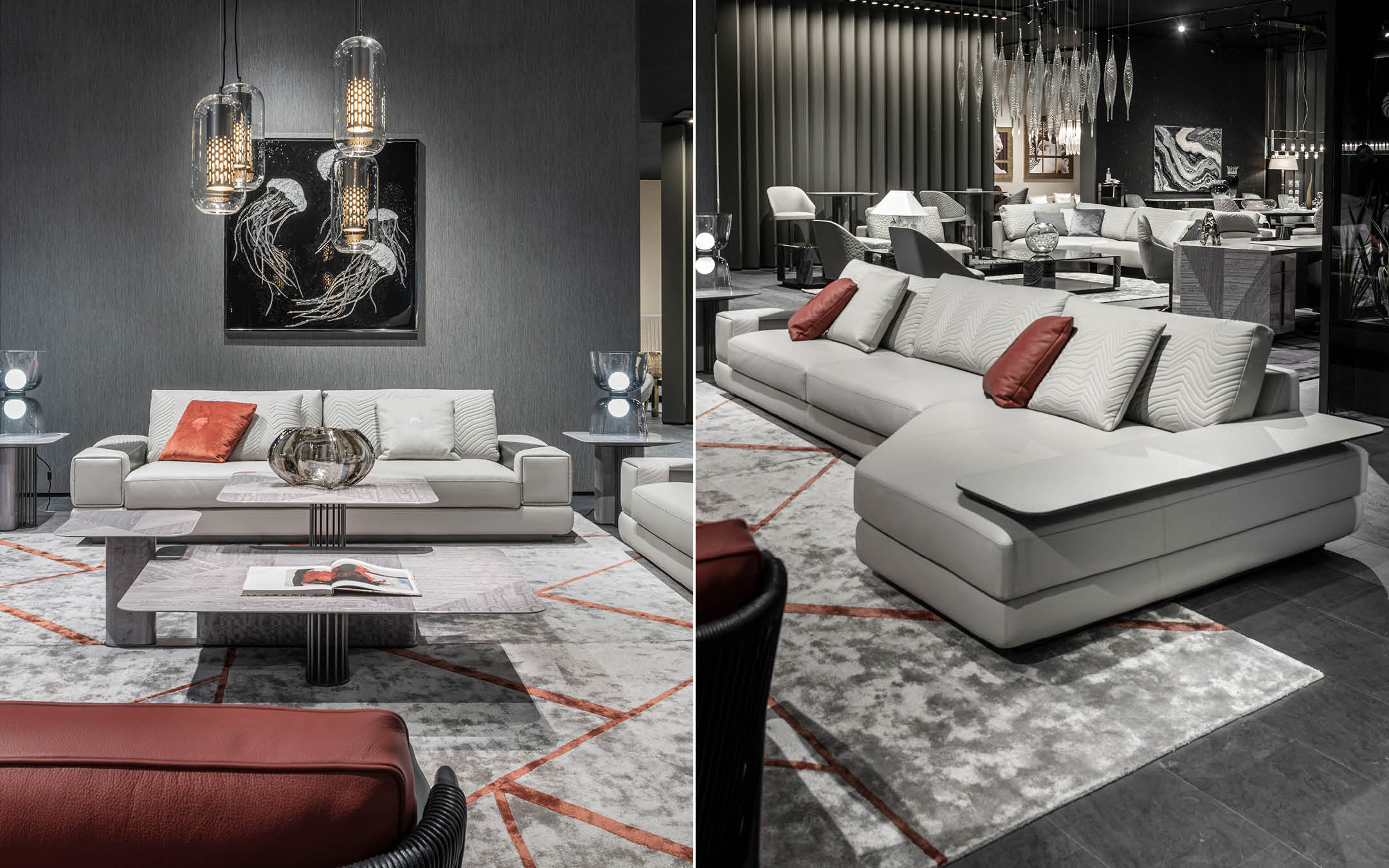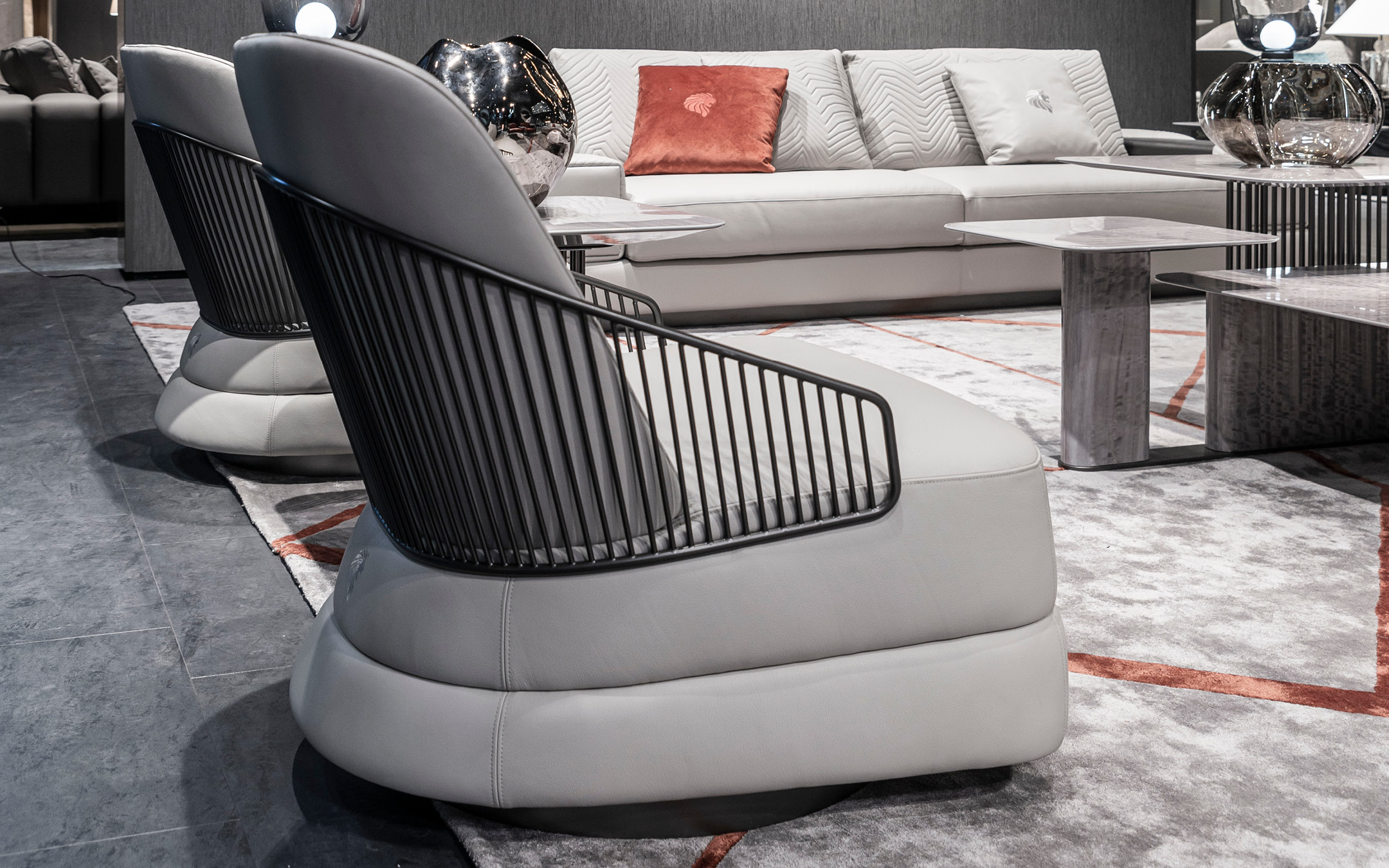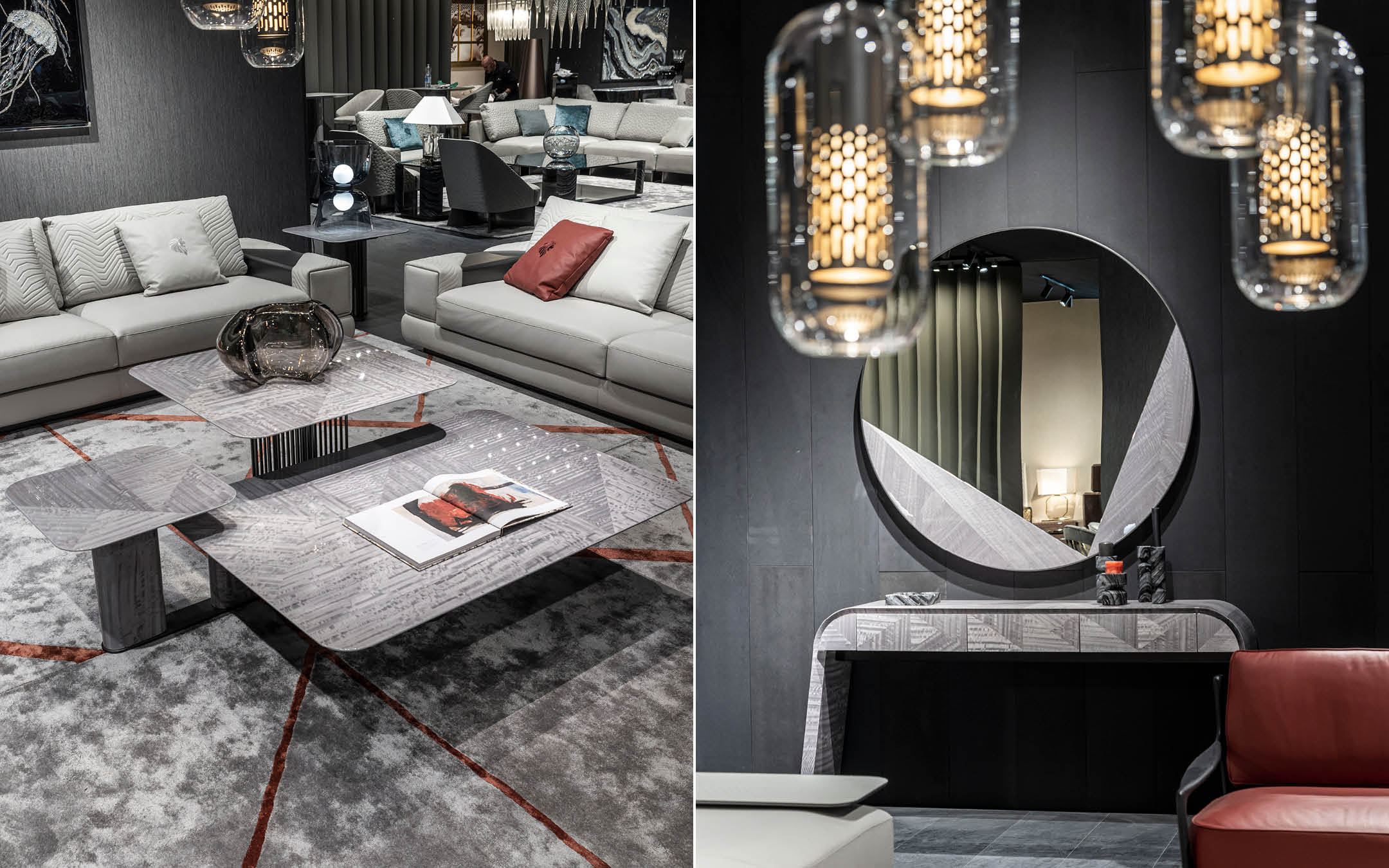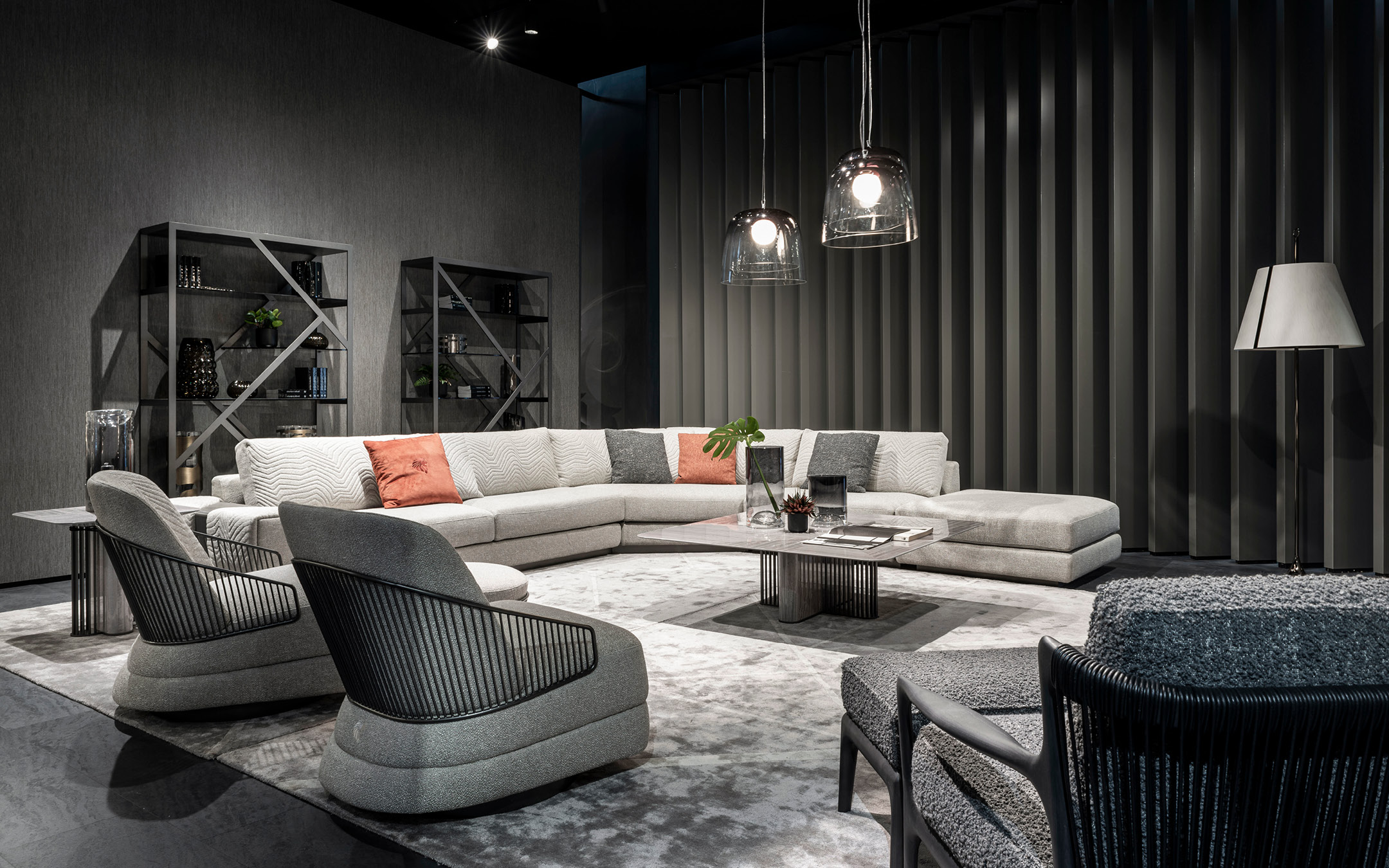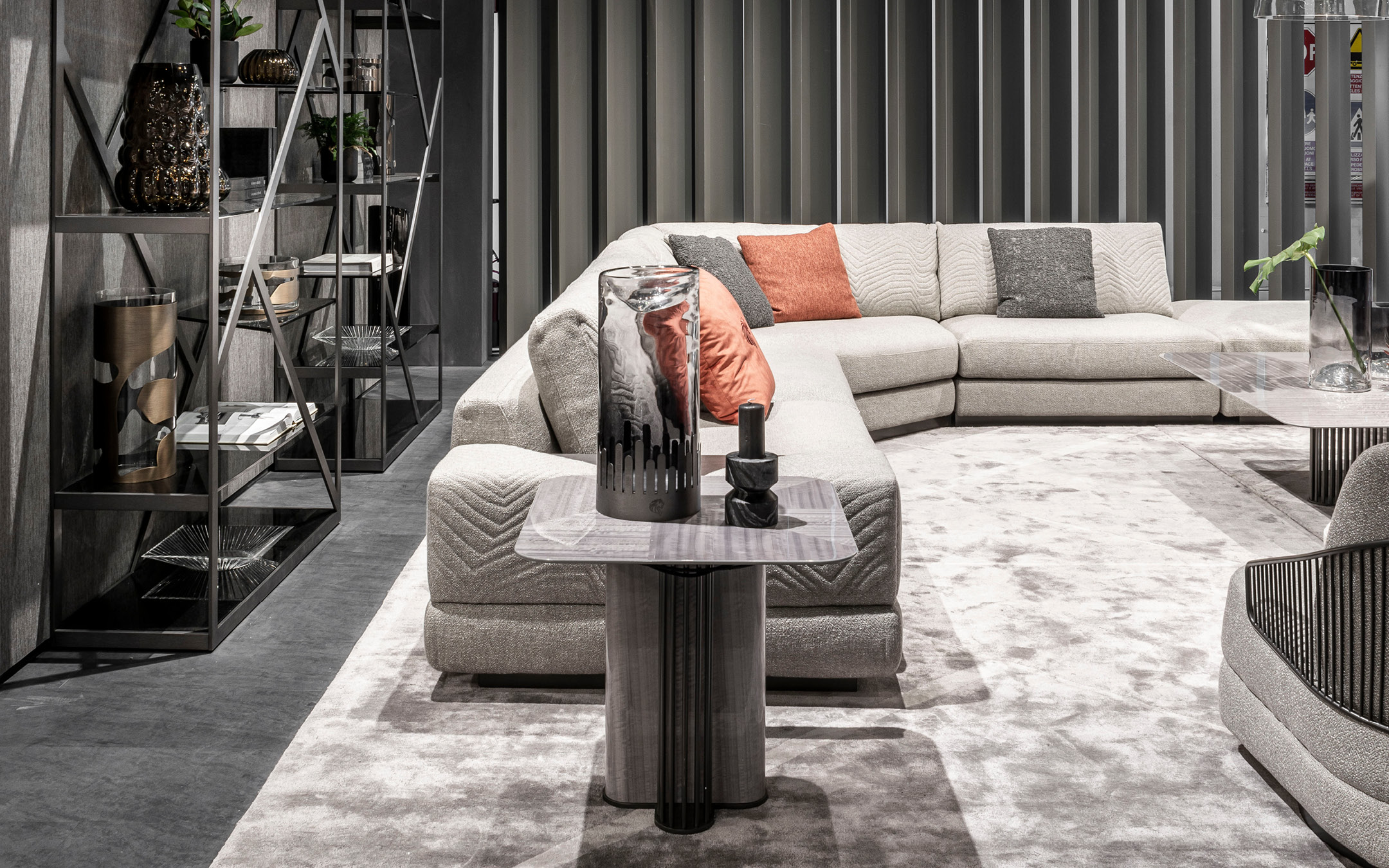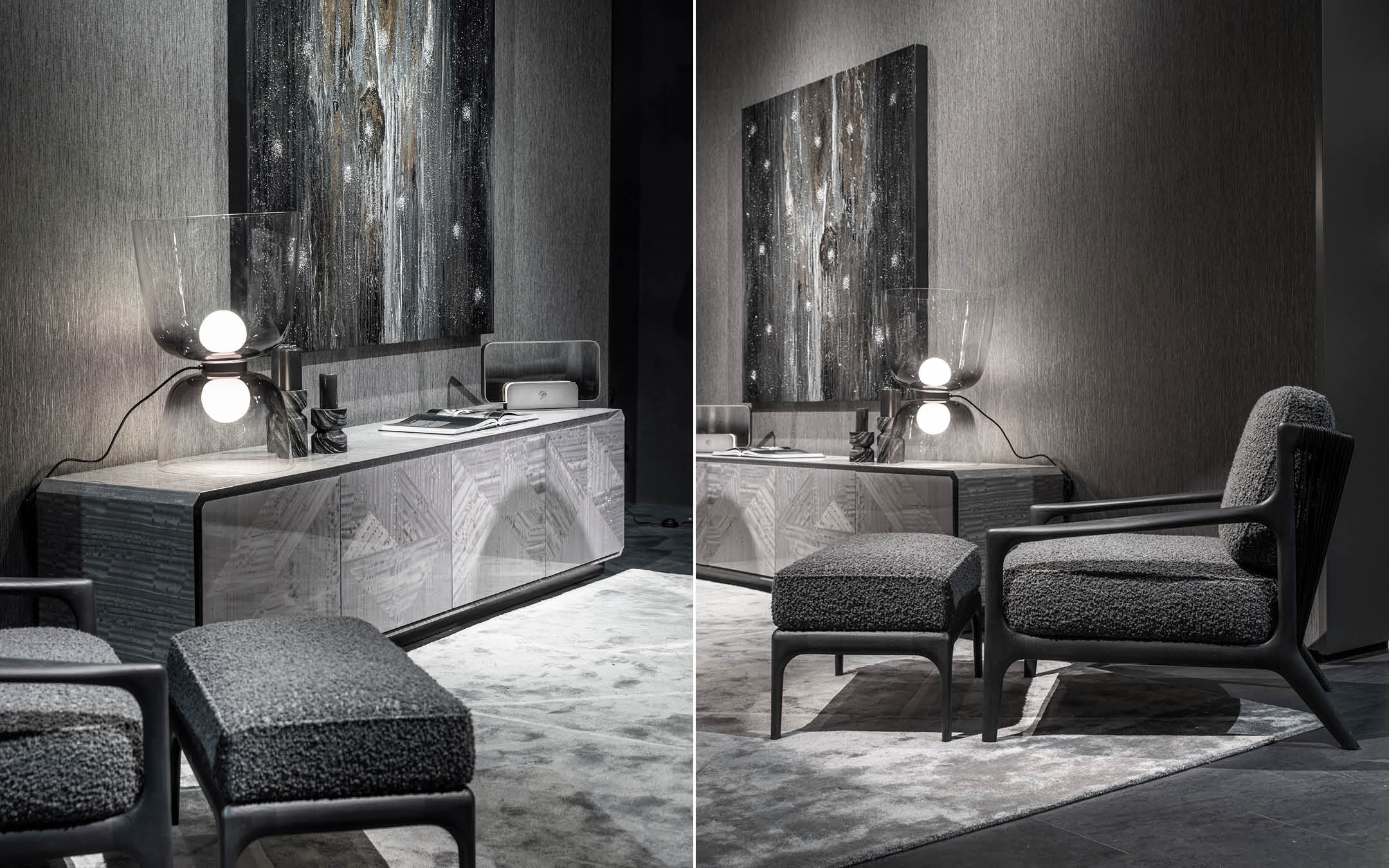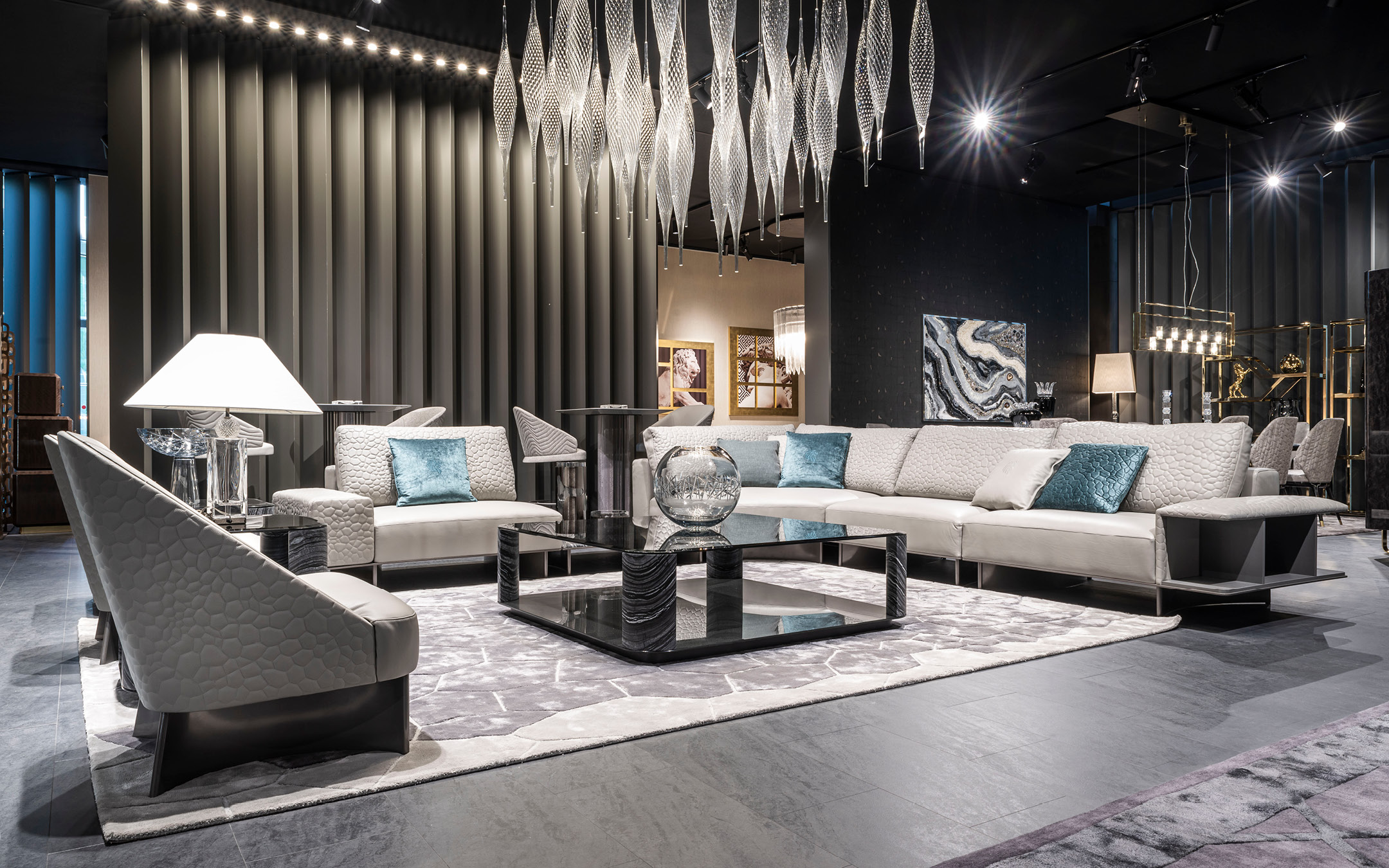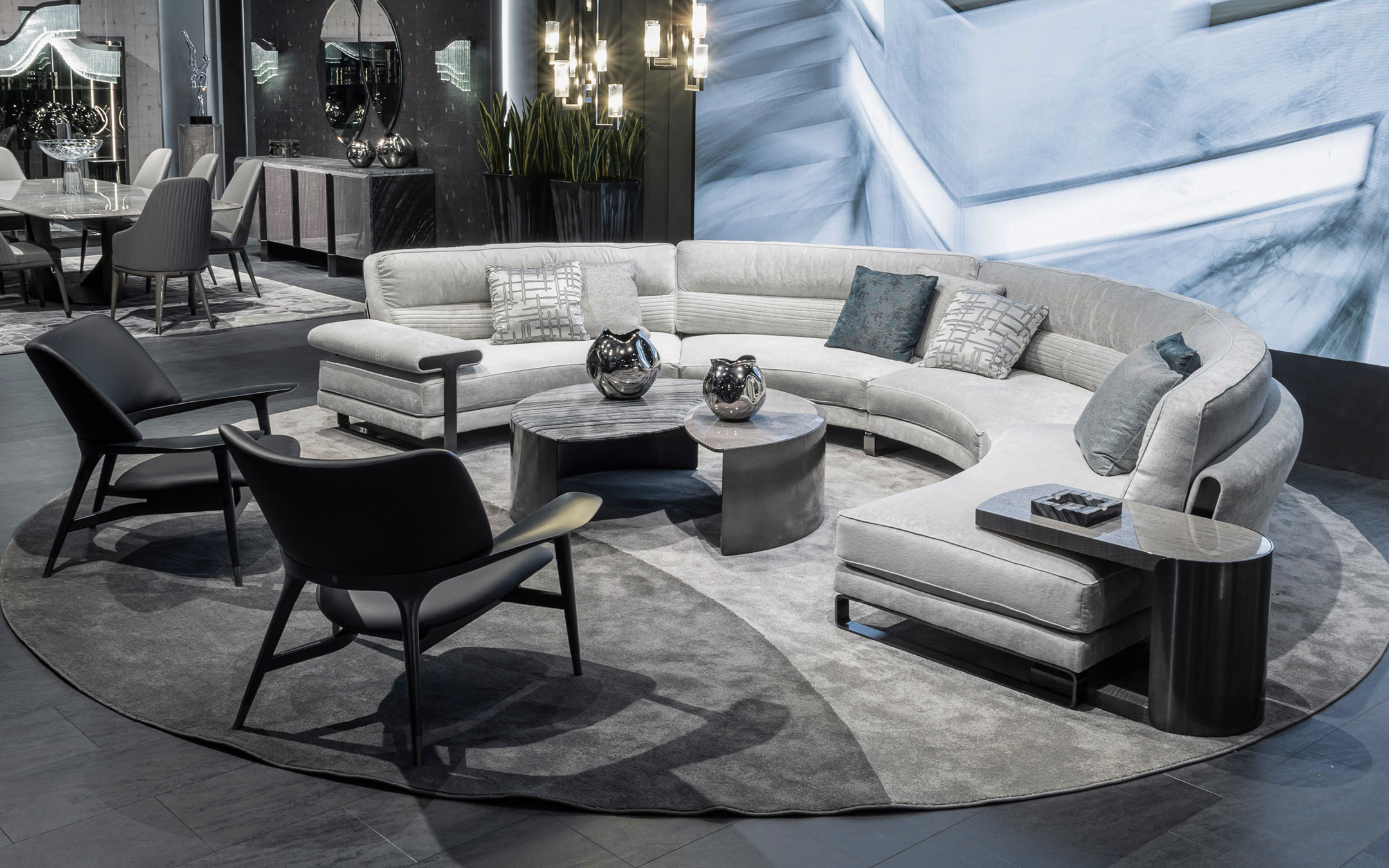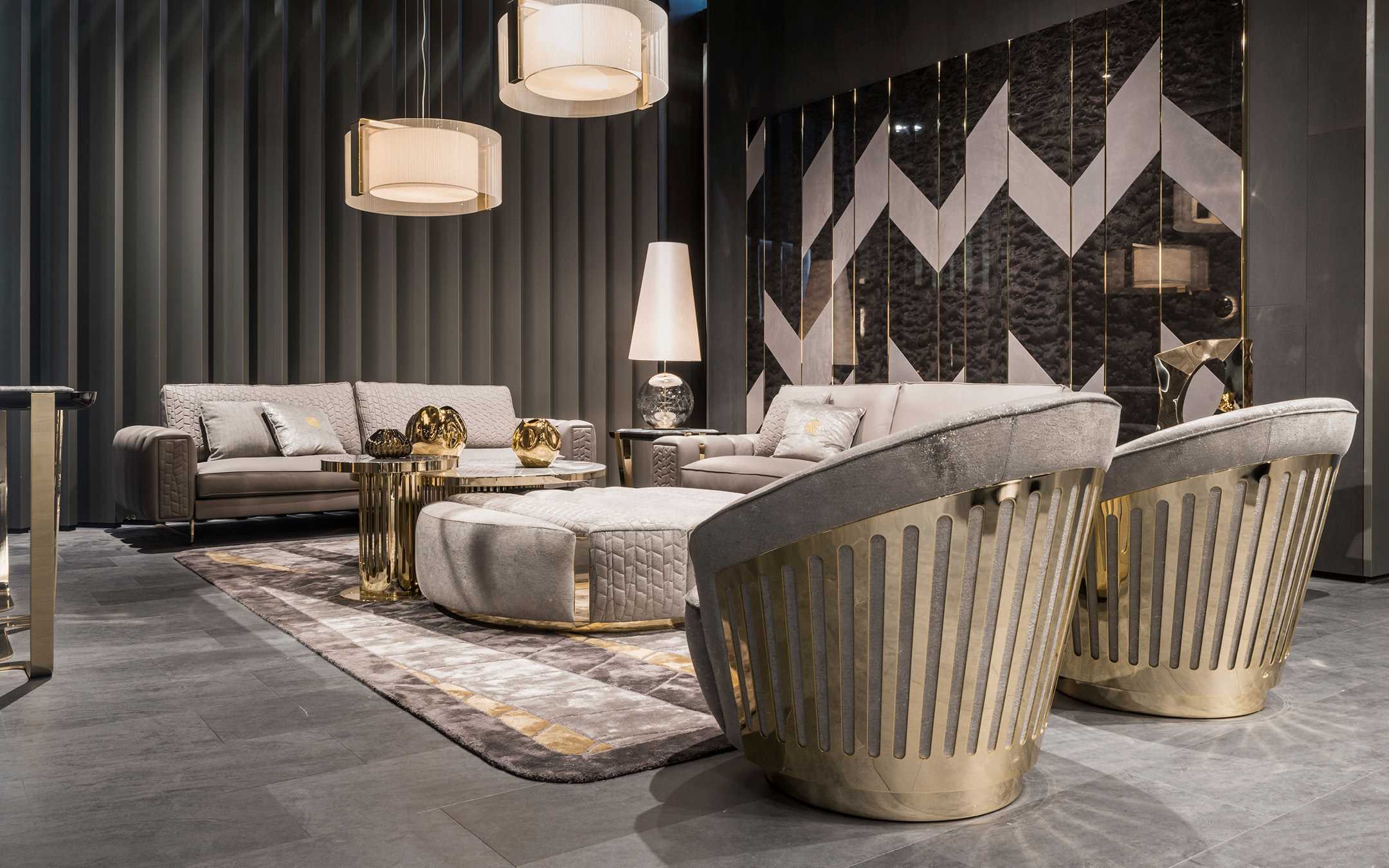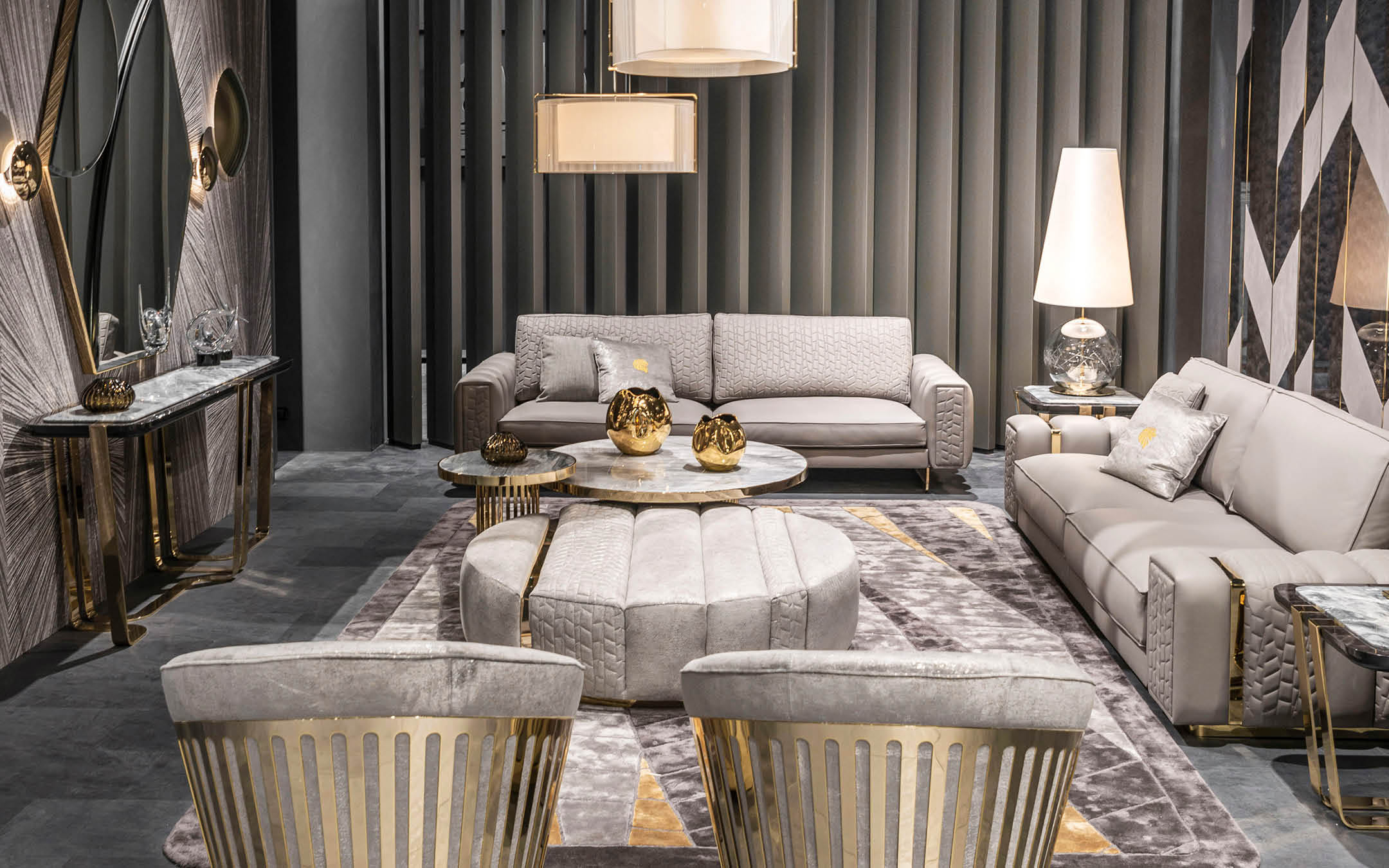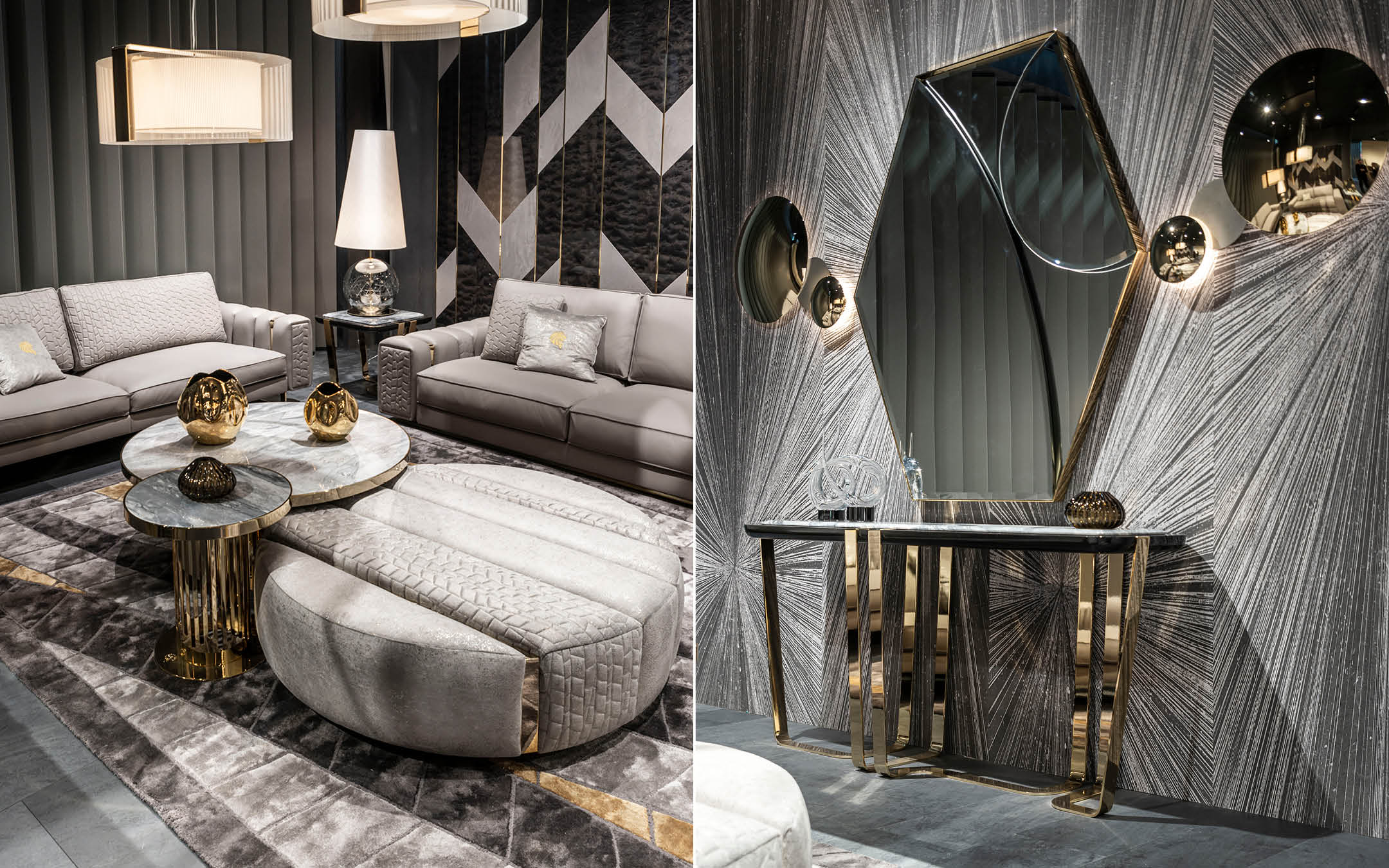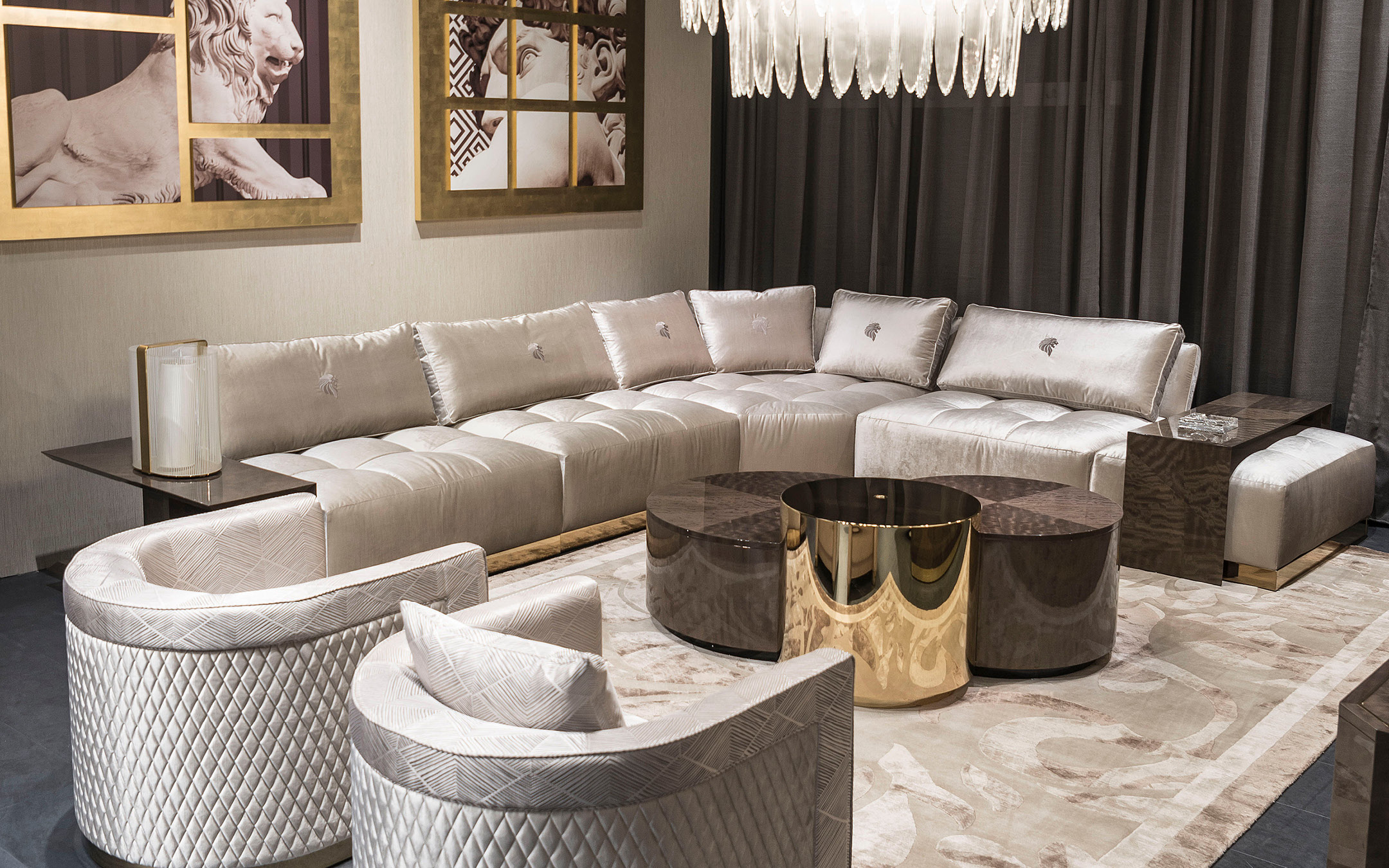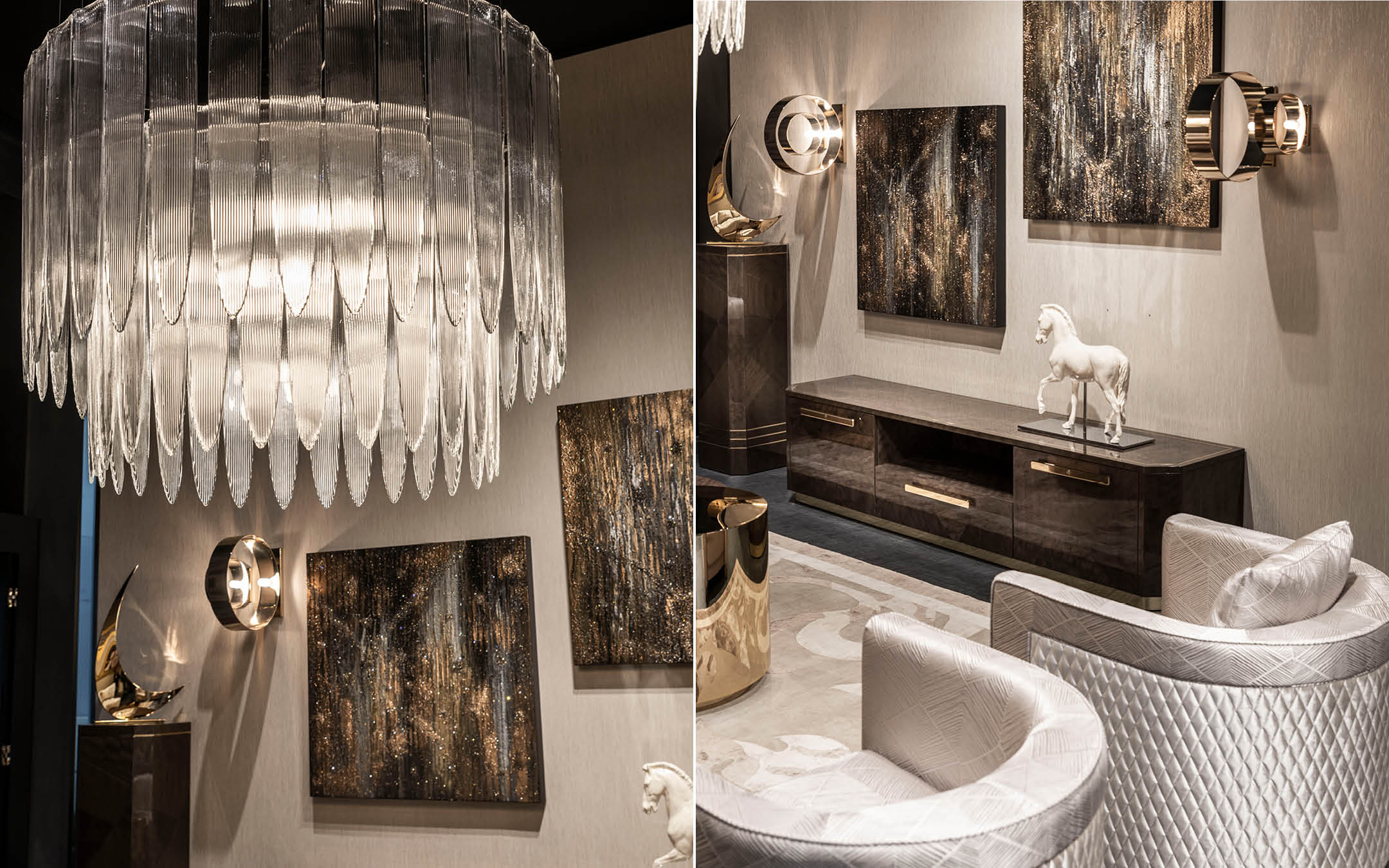 The most intimate room in the home interpreted with luxury and elegance. Discover all the bedrooms presented at Salone del Mobile.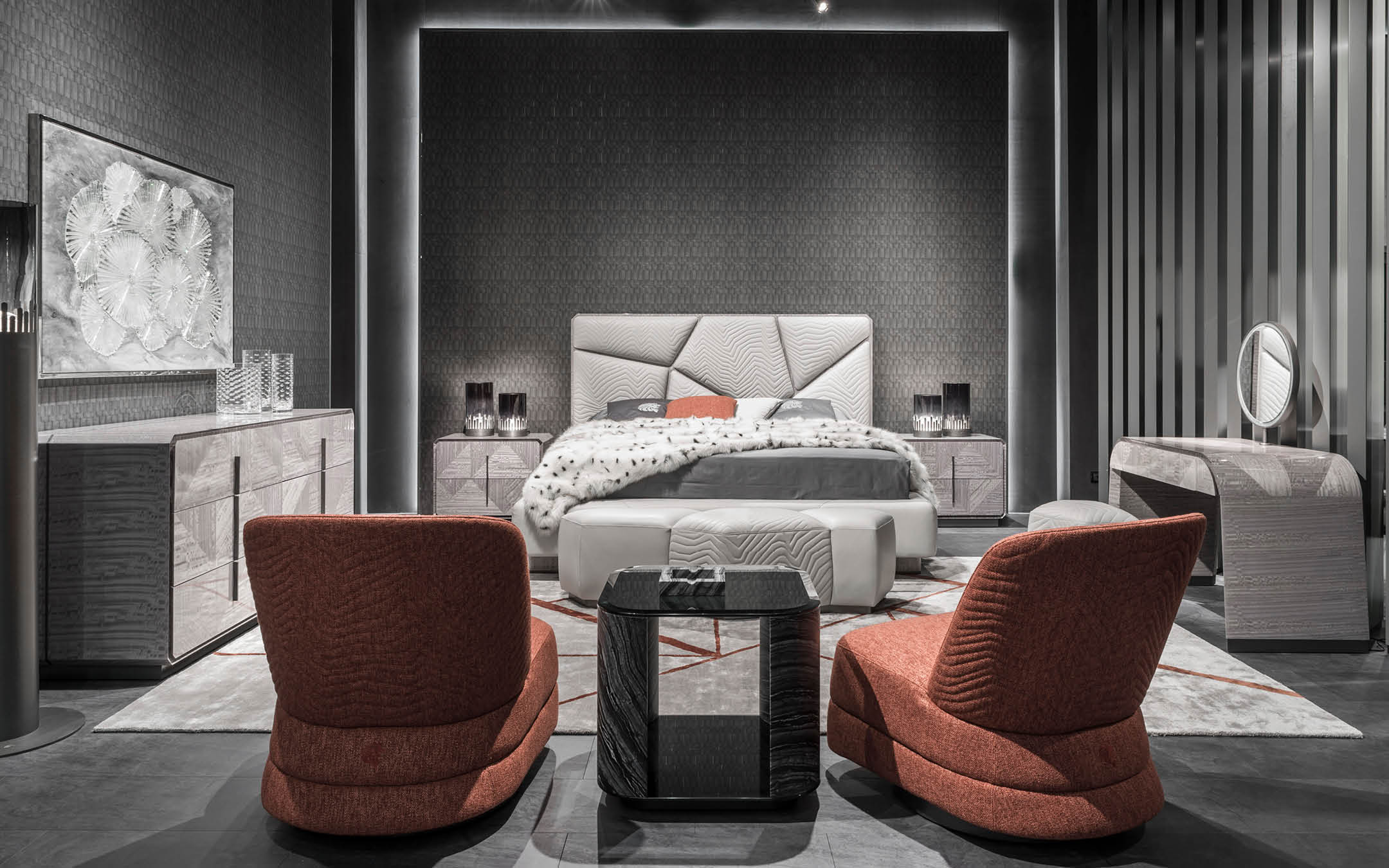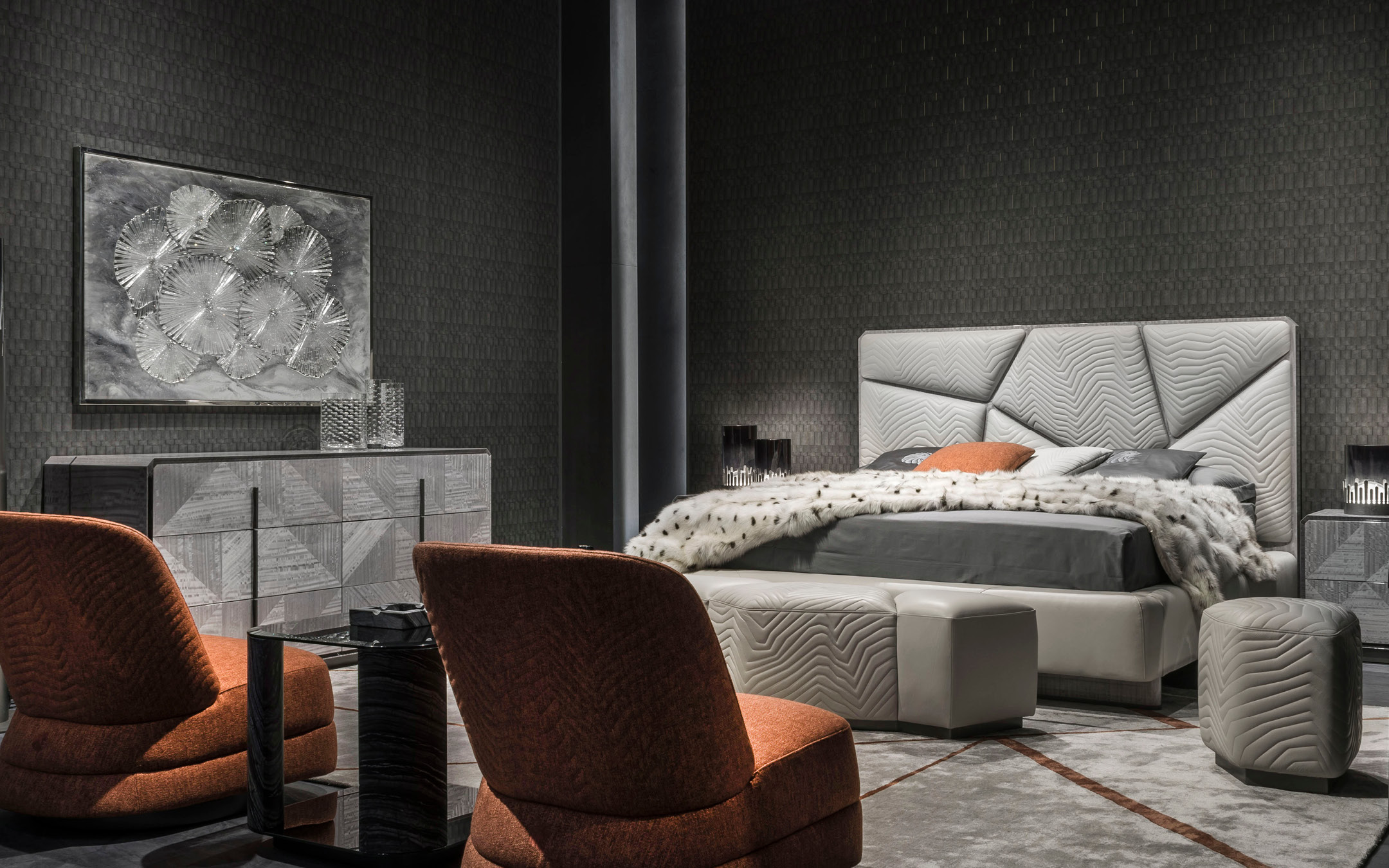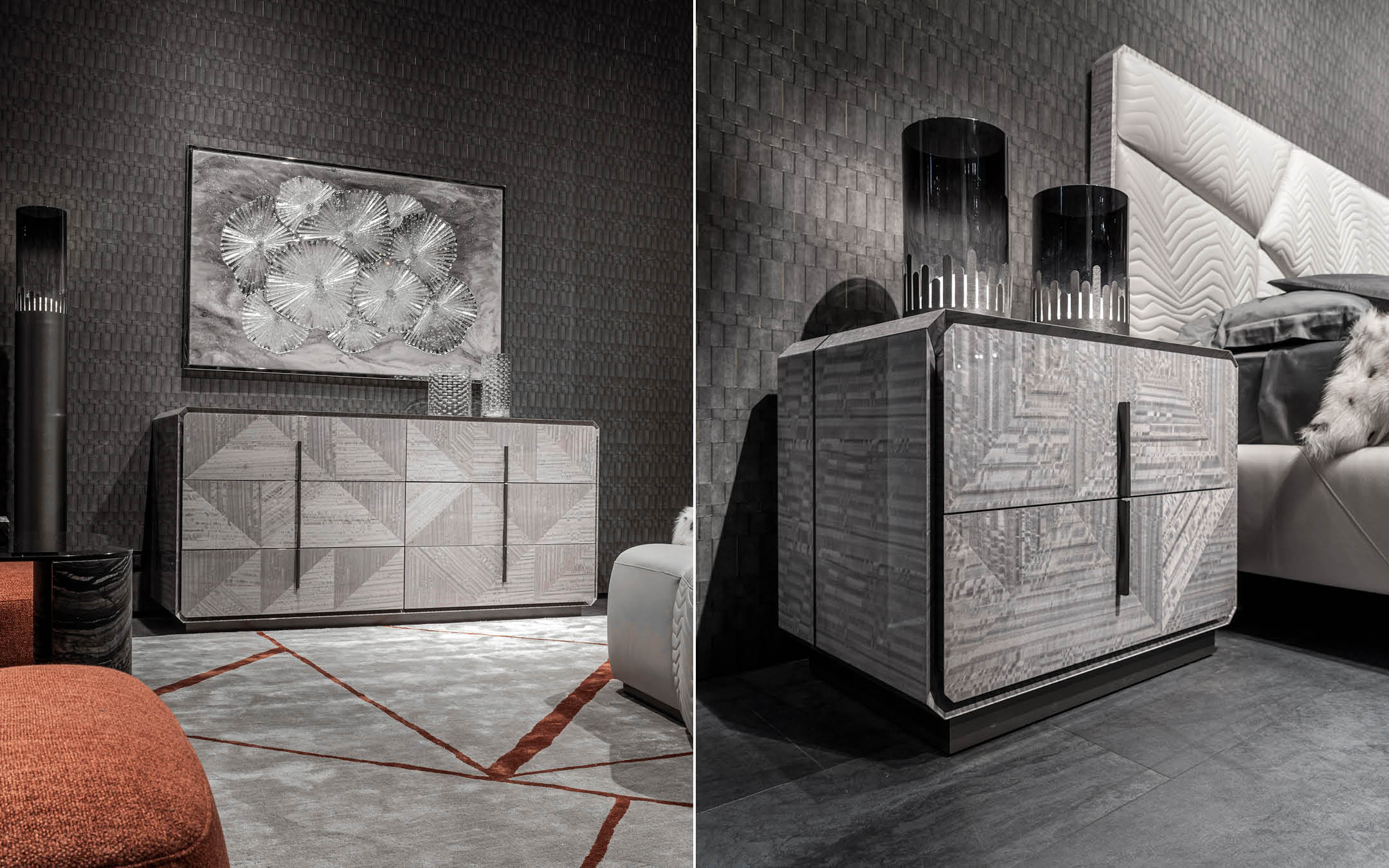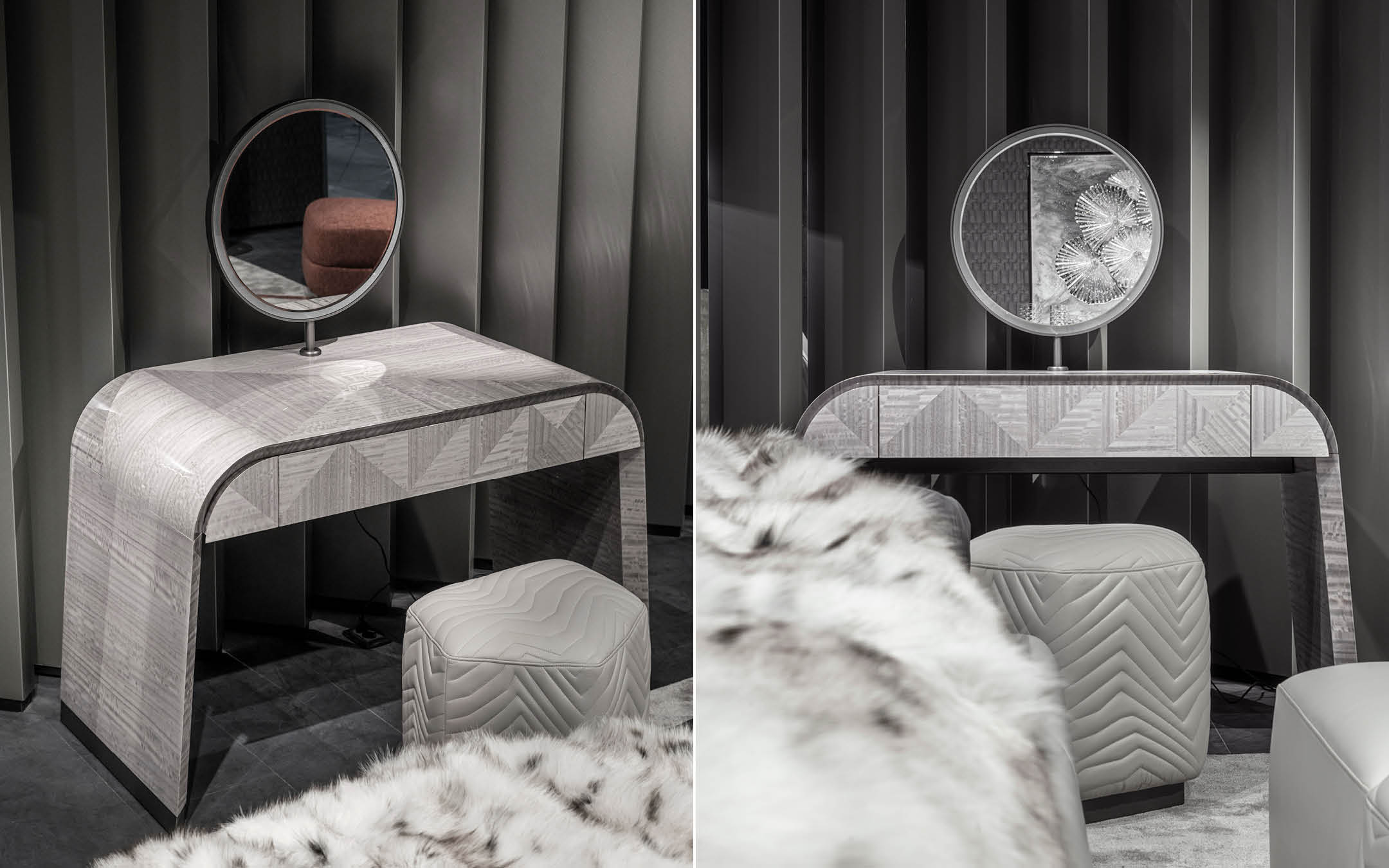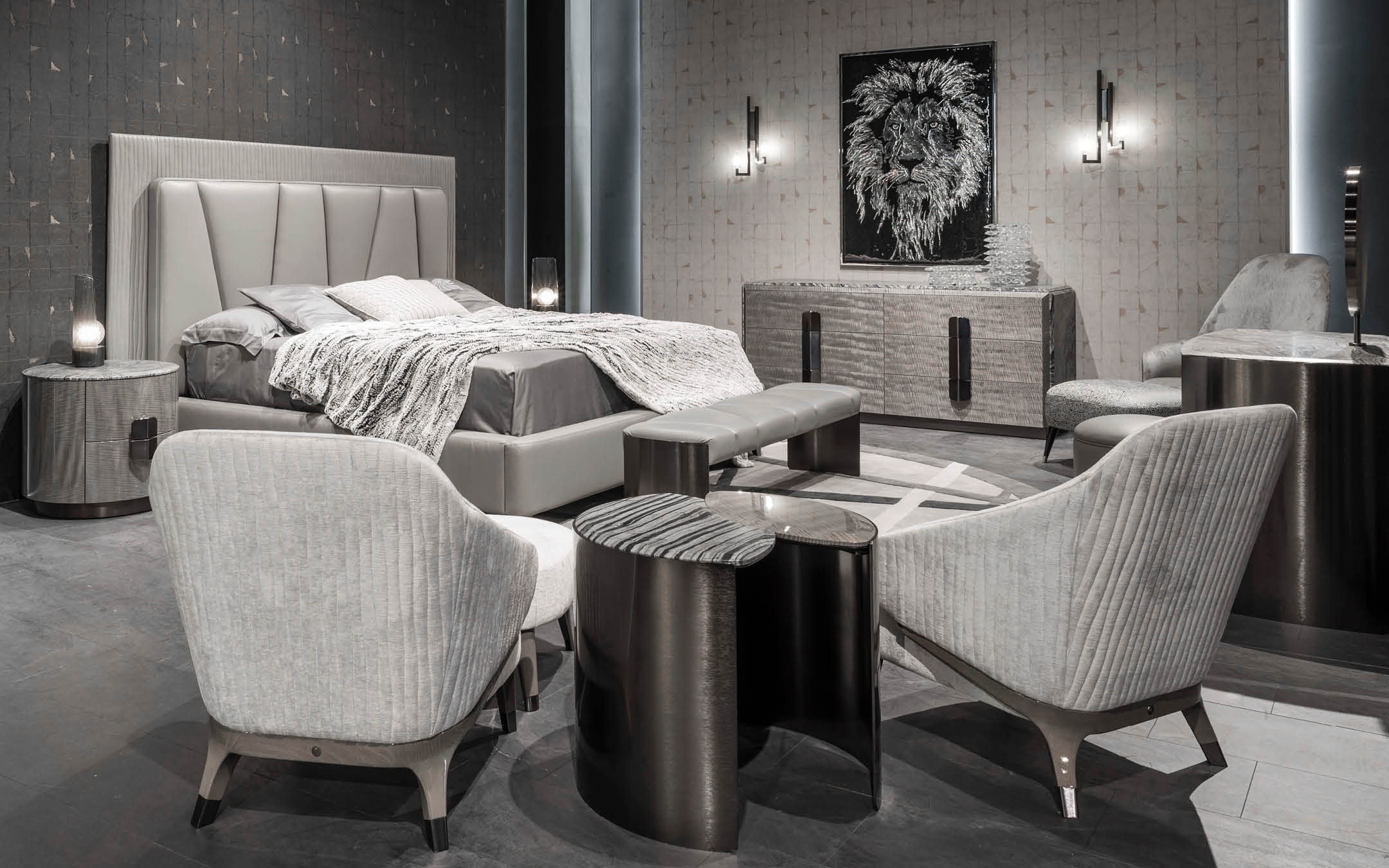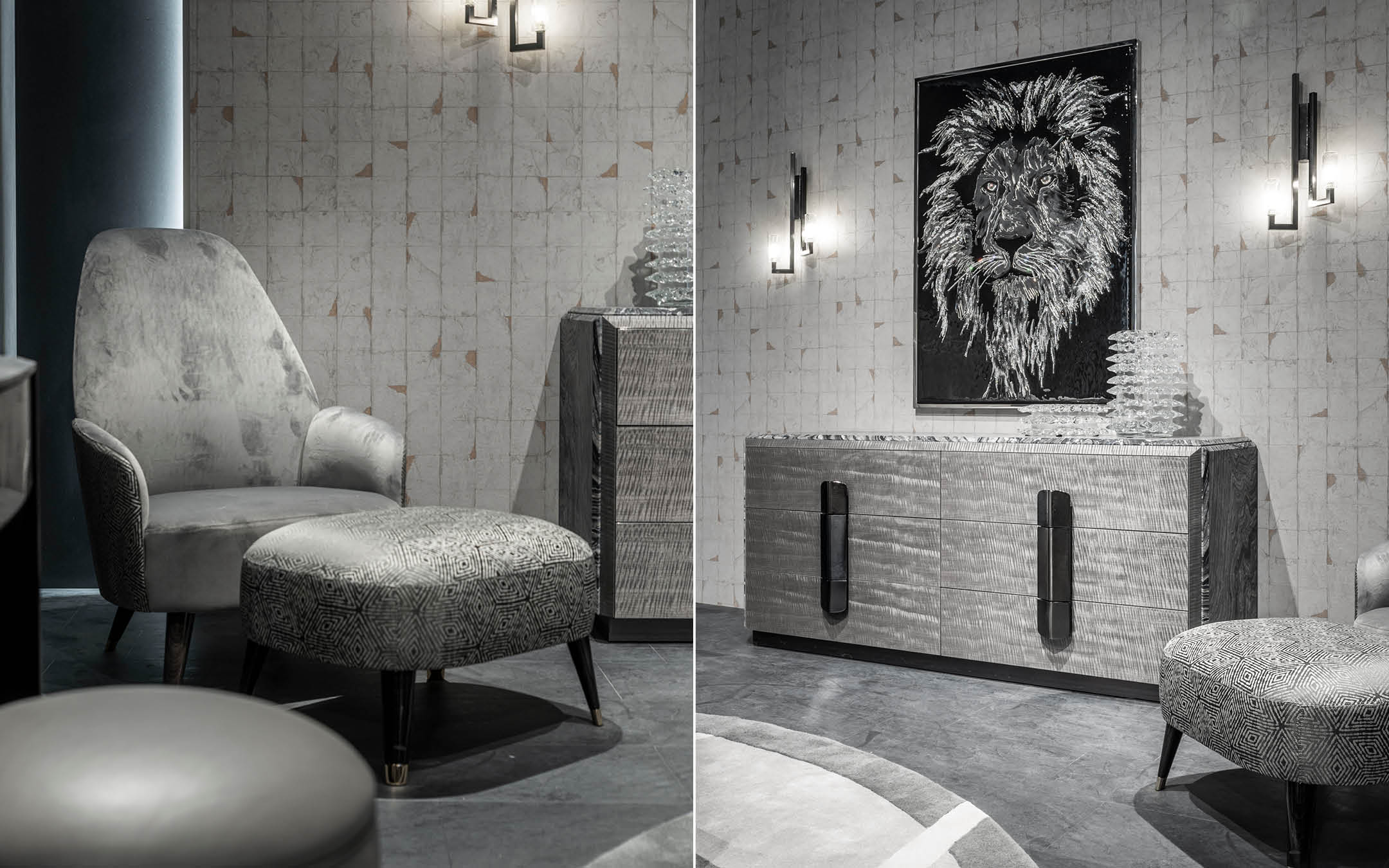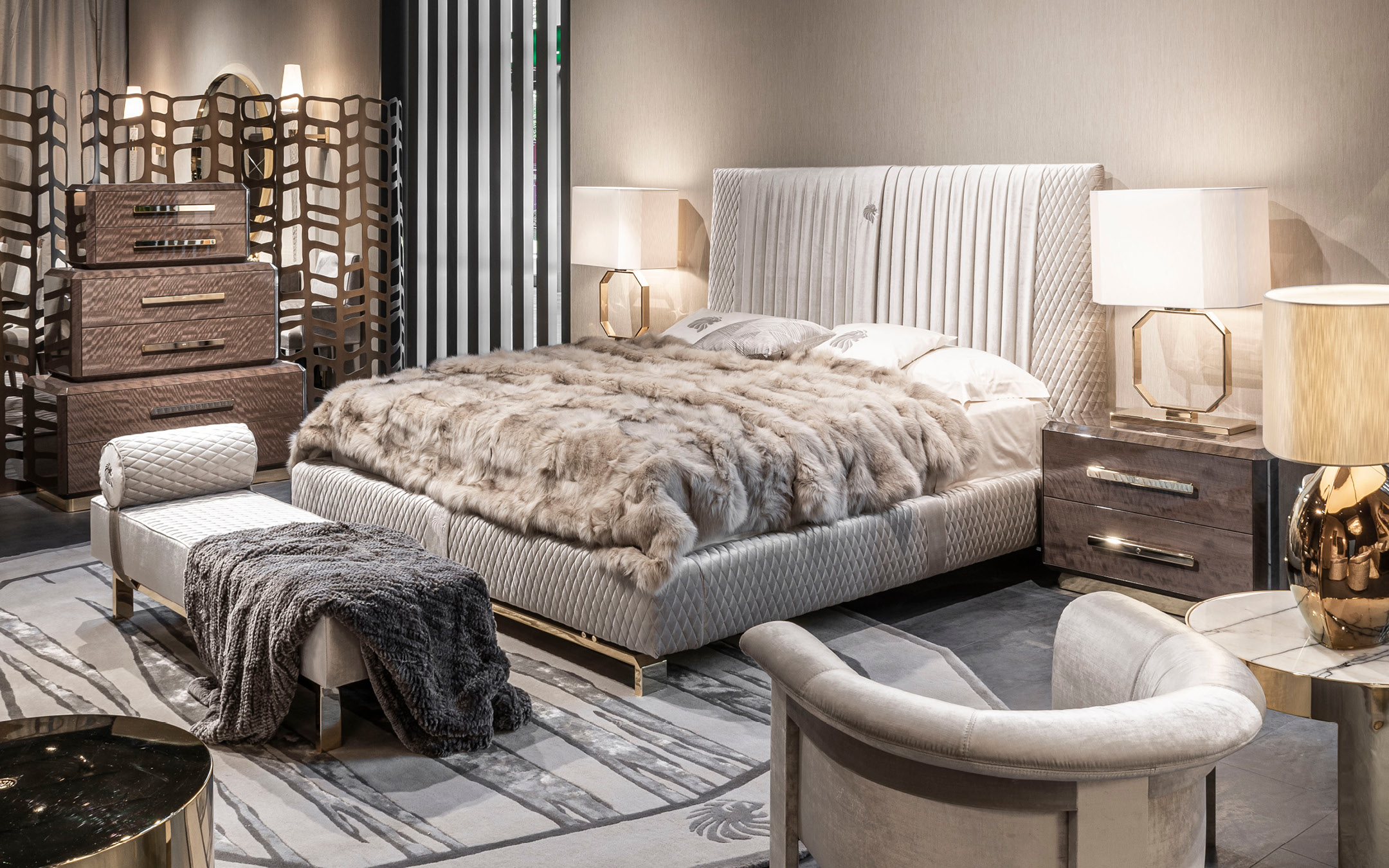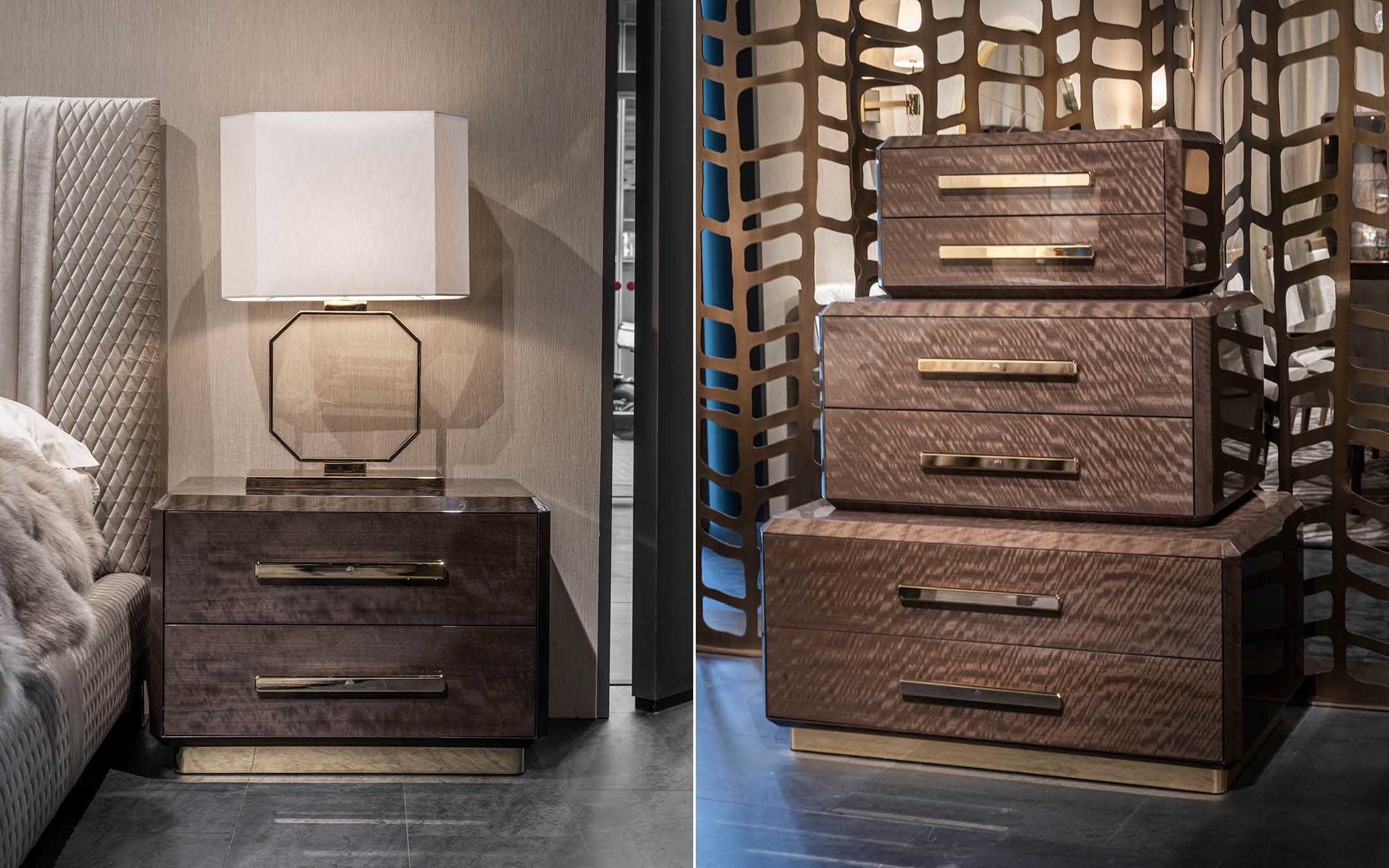 The new Moonlight studio features a linear, geometrical design, accentuated by high quality raw materials such as Tasmanian Eucalyptus wood. Discover the office previewed at Salone del Mobile.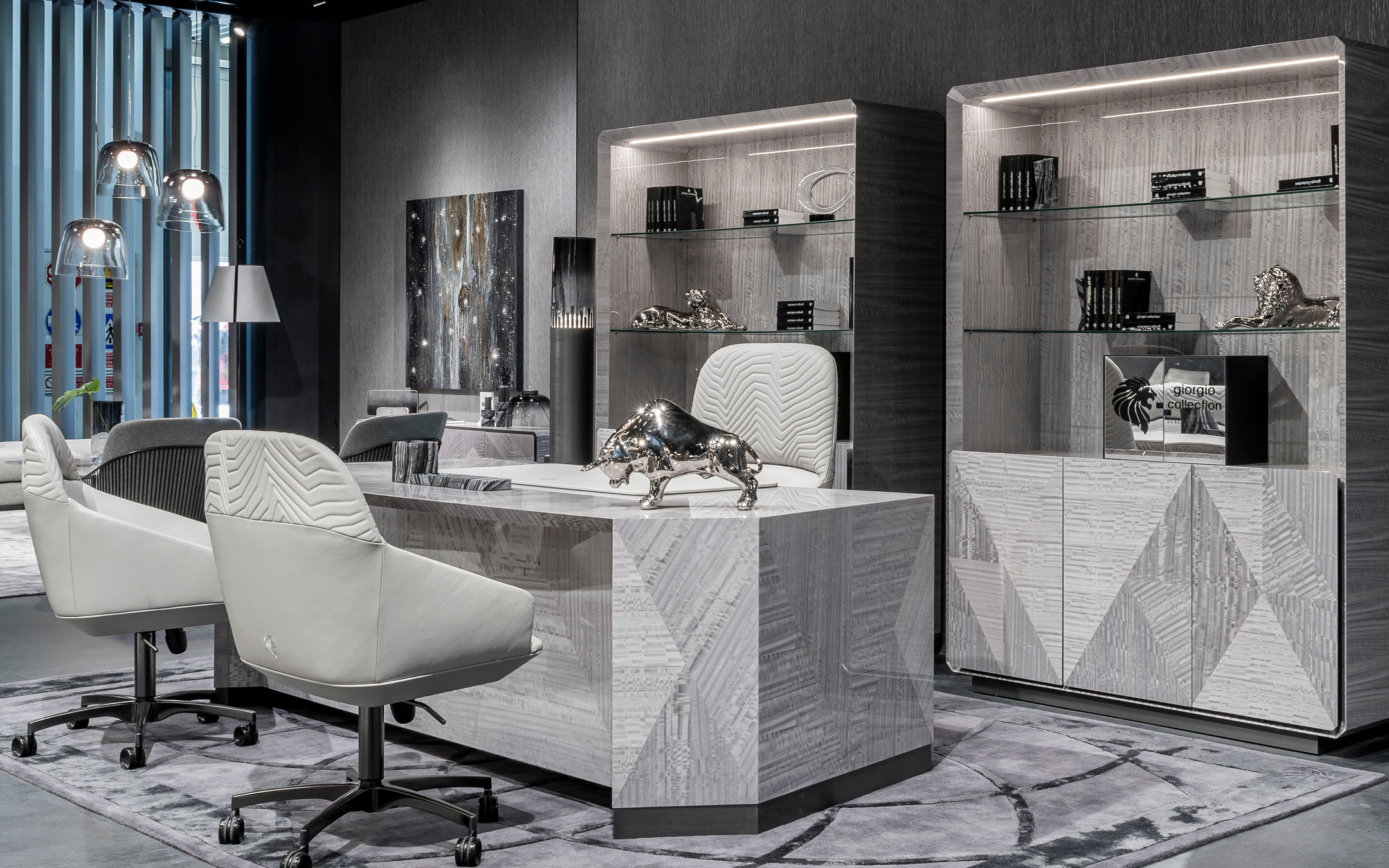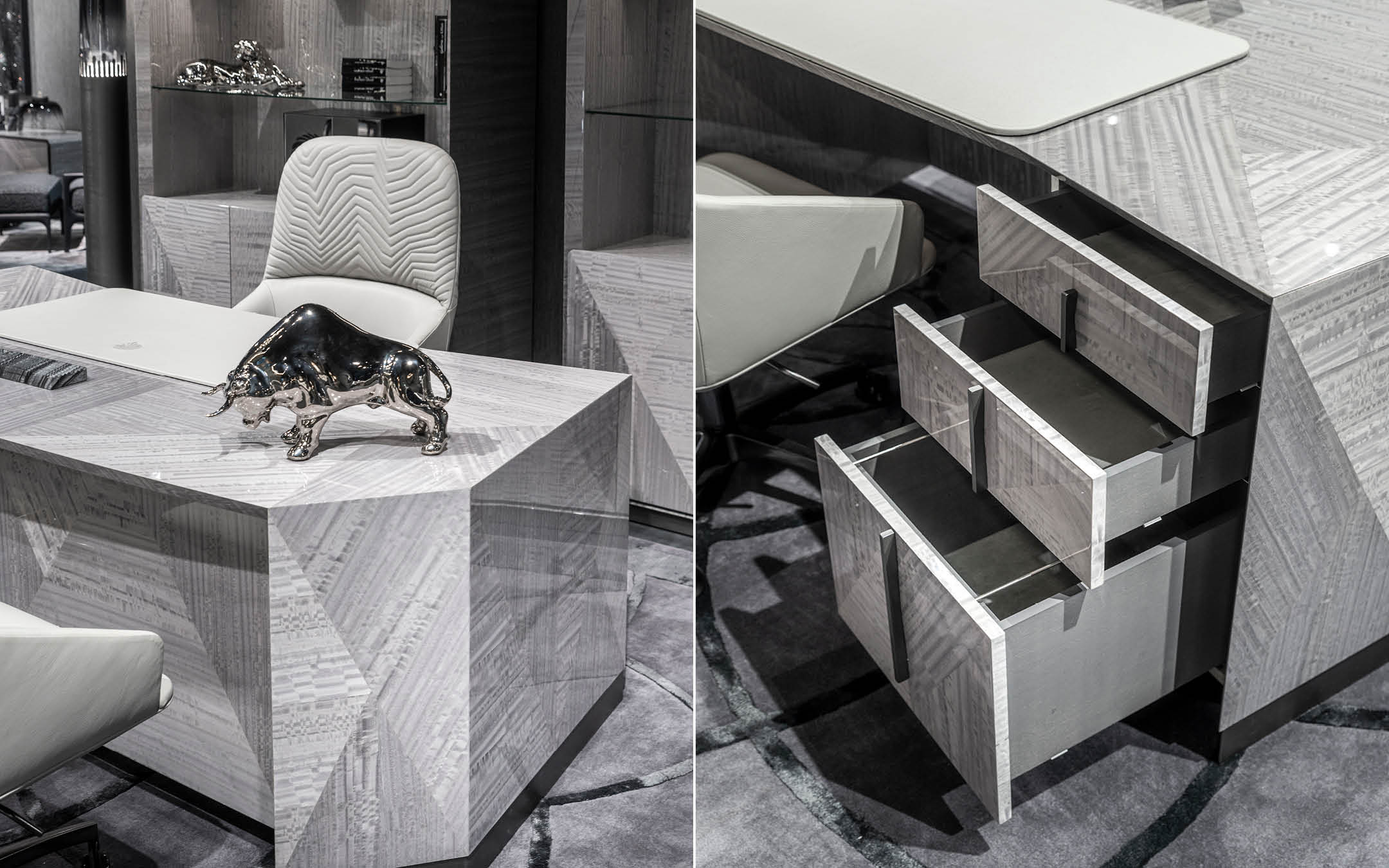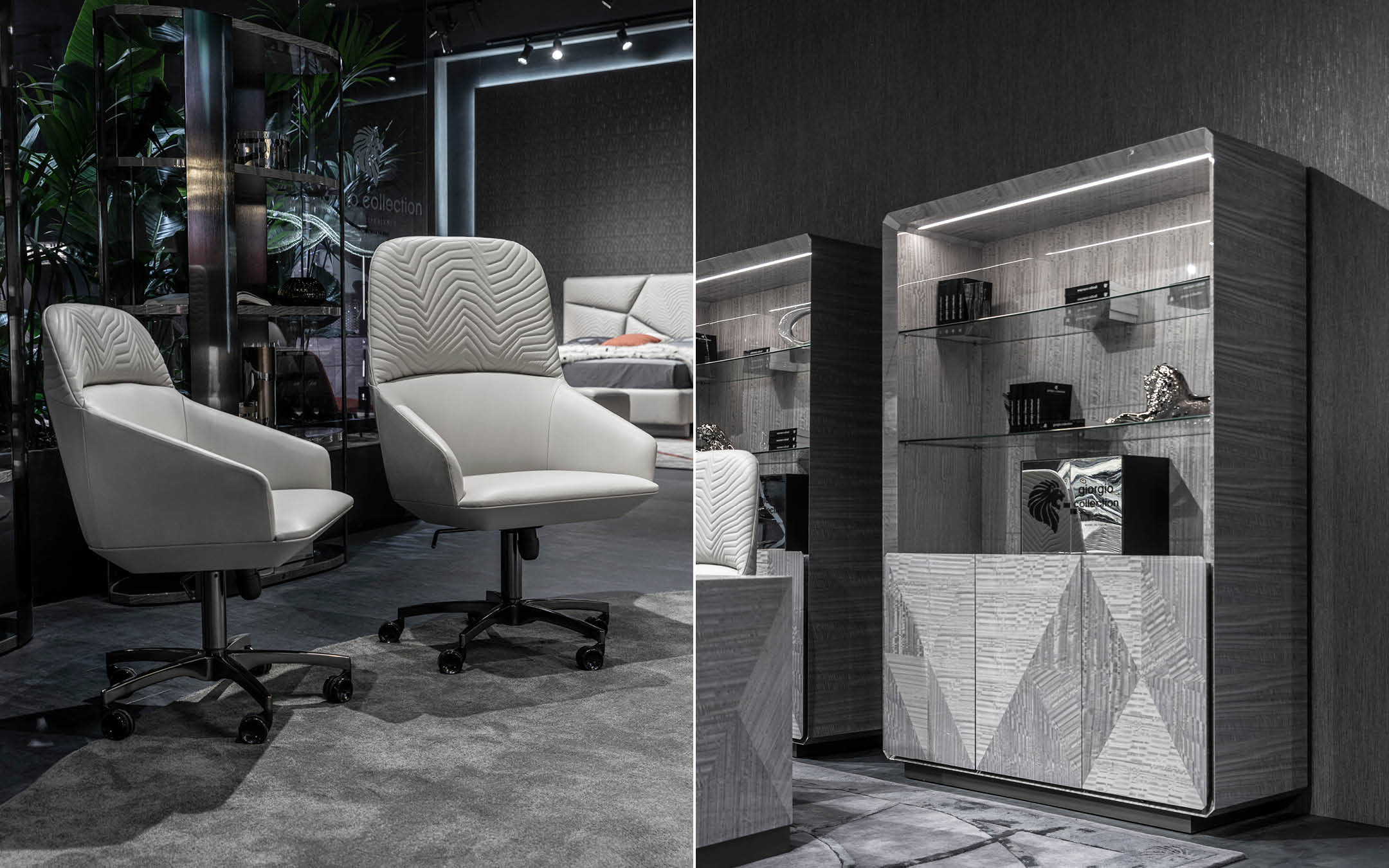 Giorgio Collection redesigns the outdoor space according to the modern needs of contemporary lifestyle. Discover Dune and Oasi, the latest collections presented at Salone del Mobile.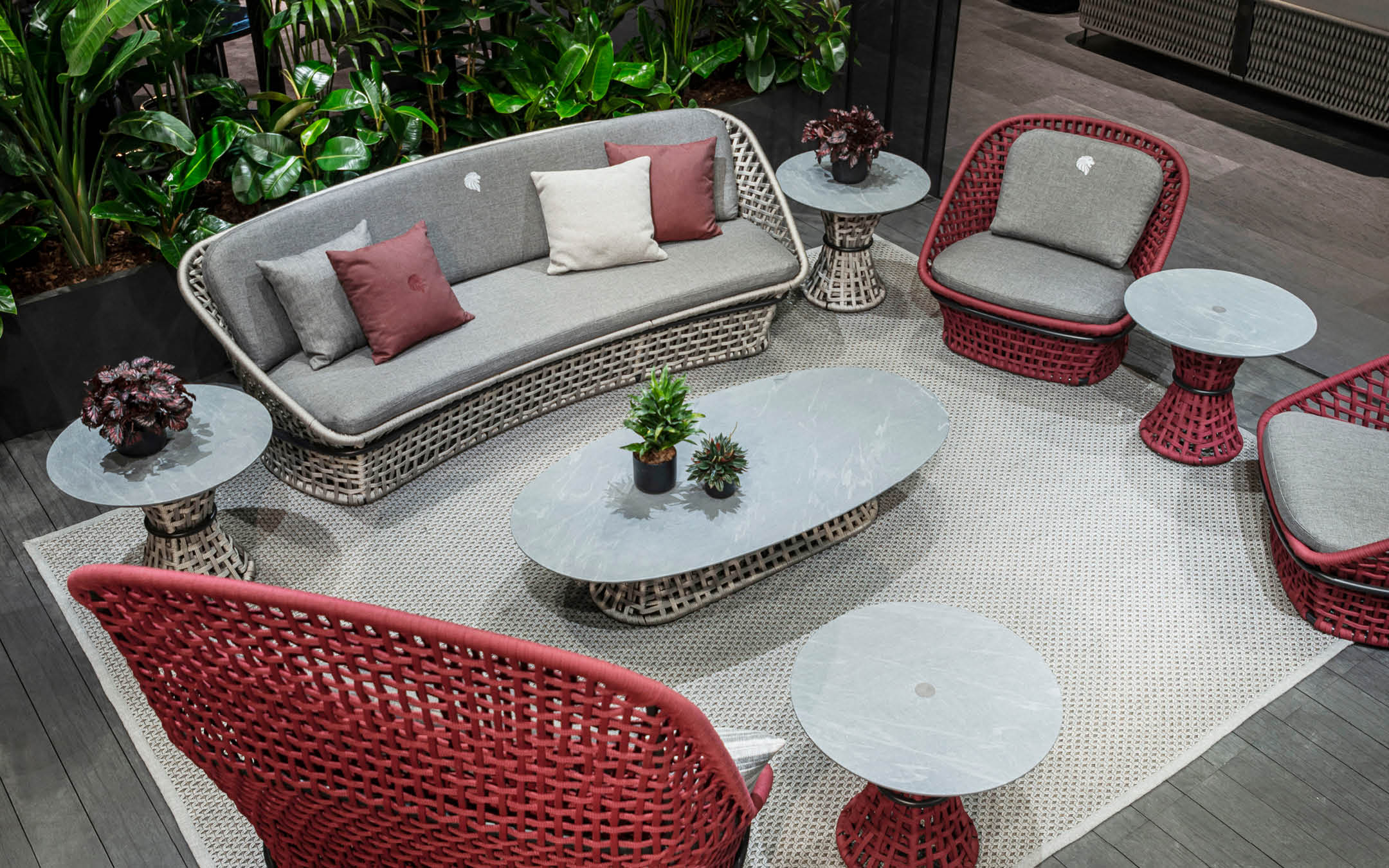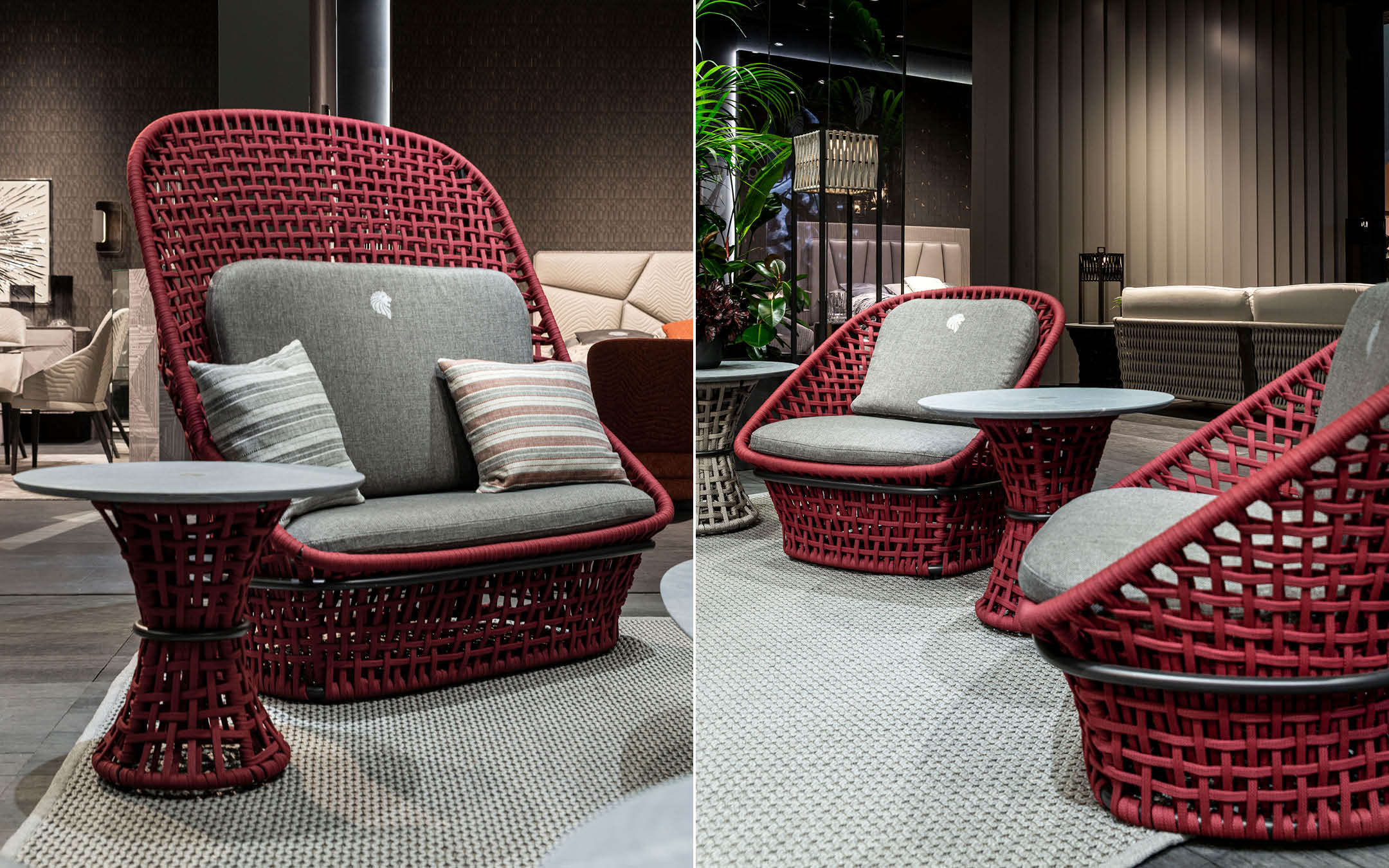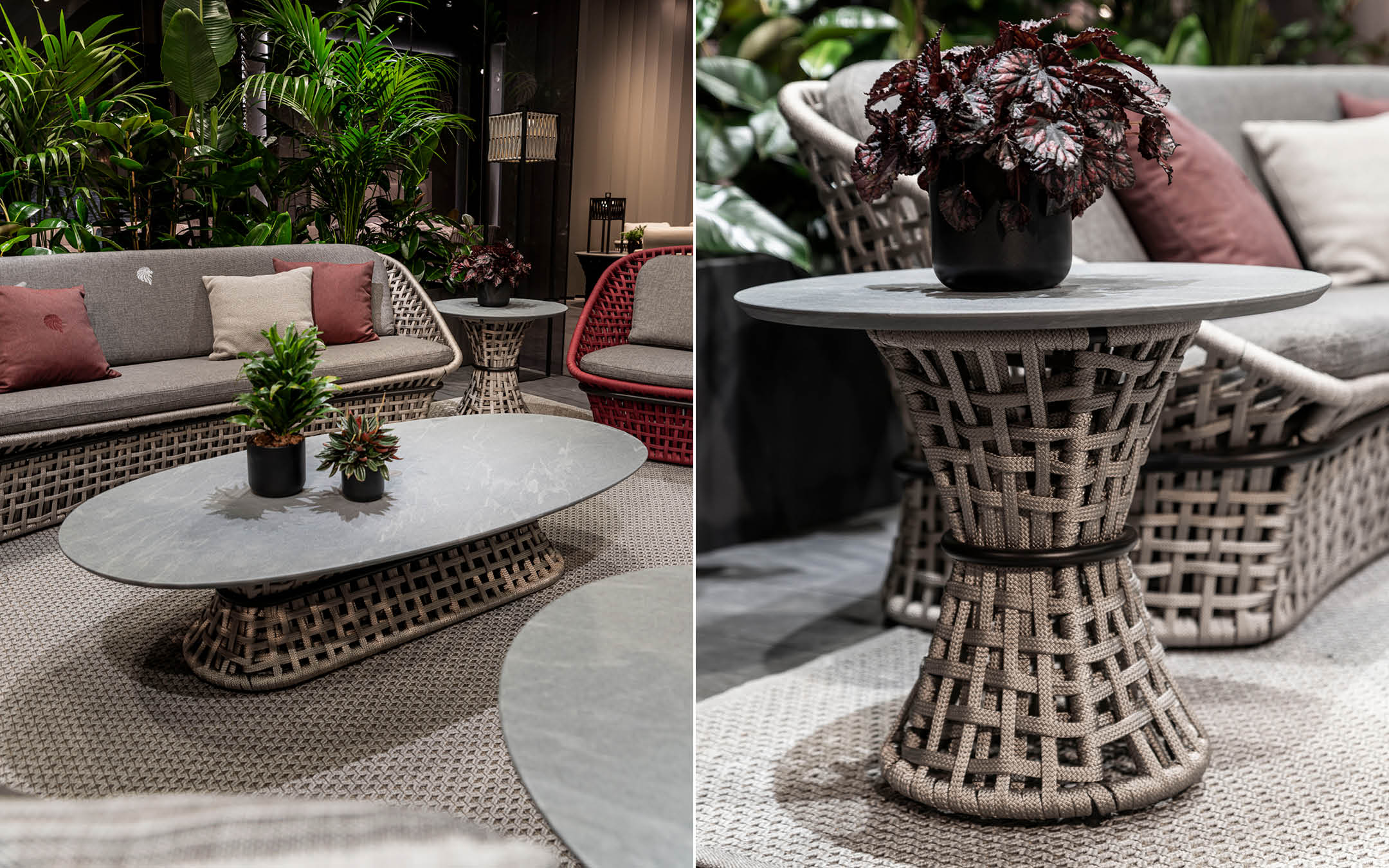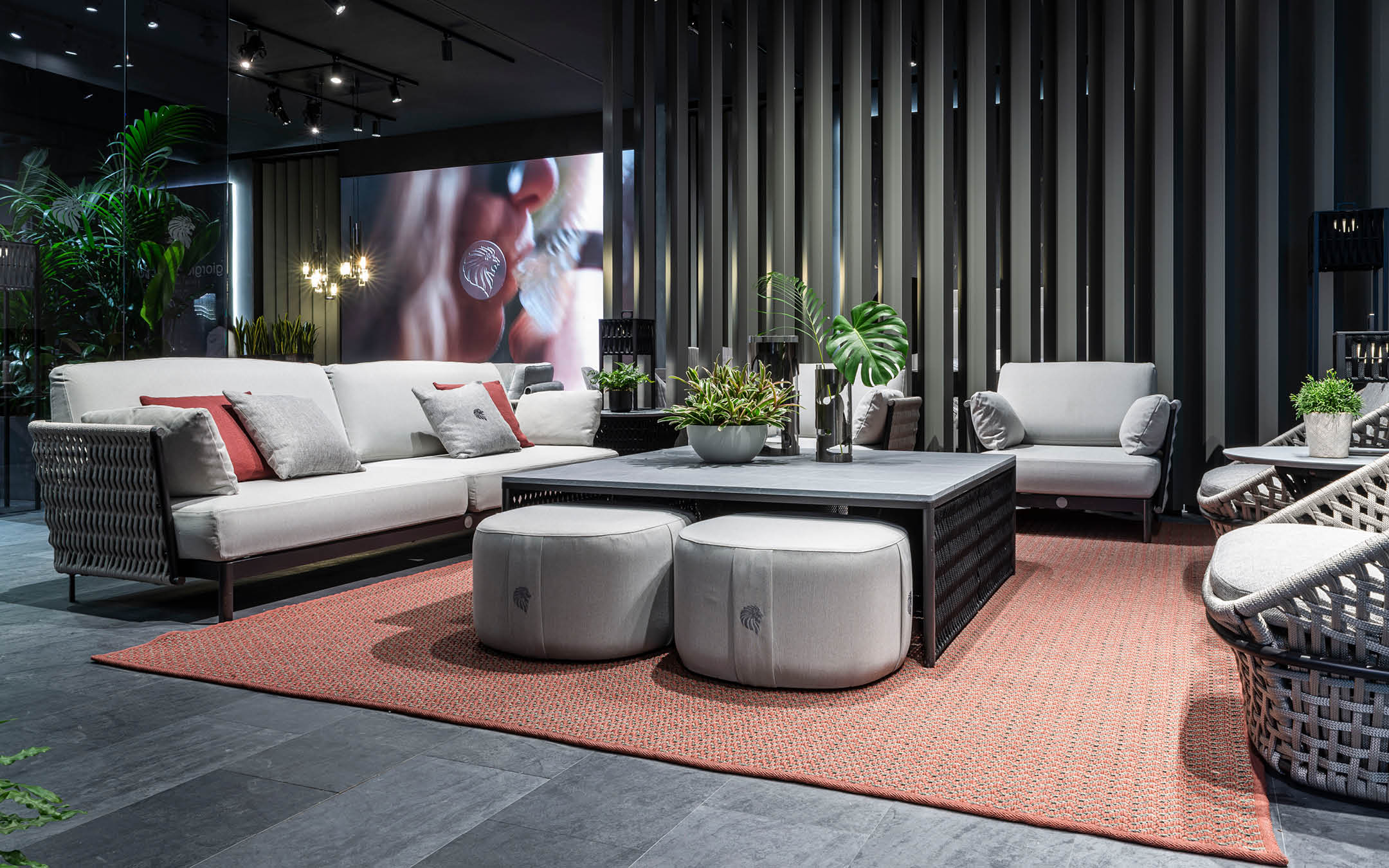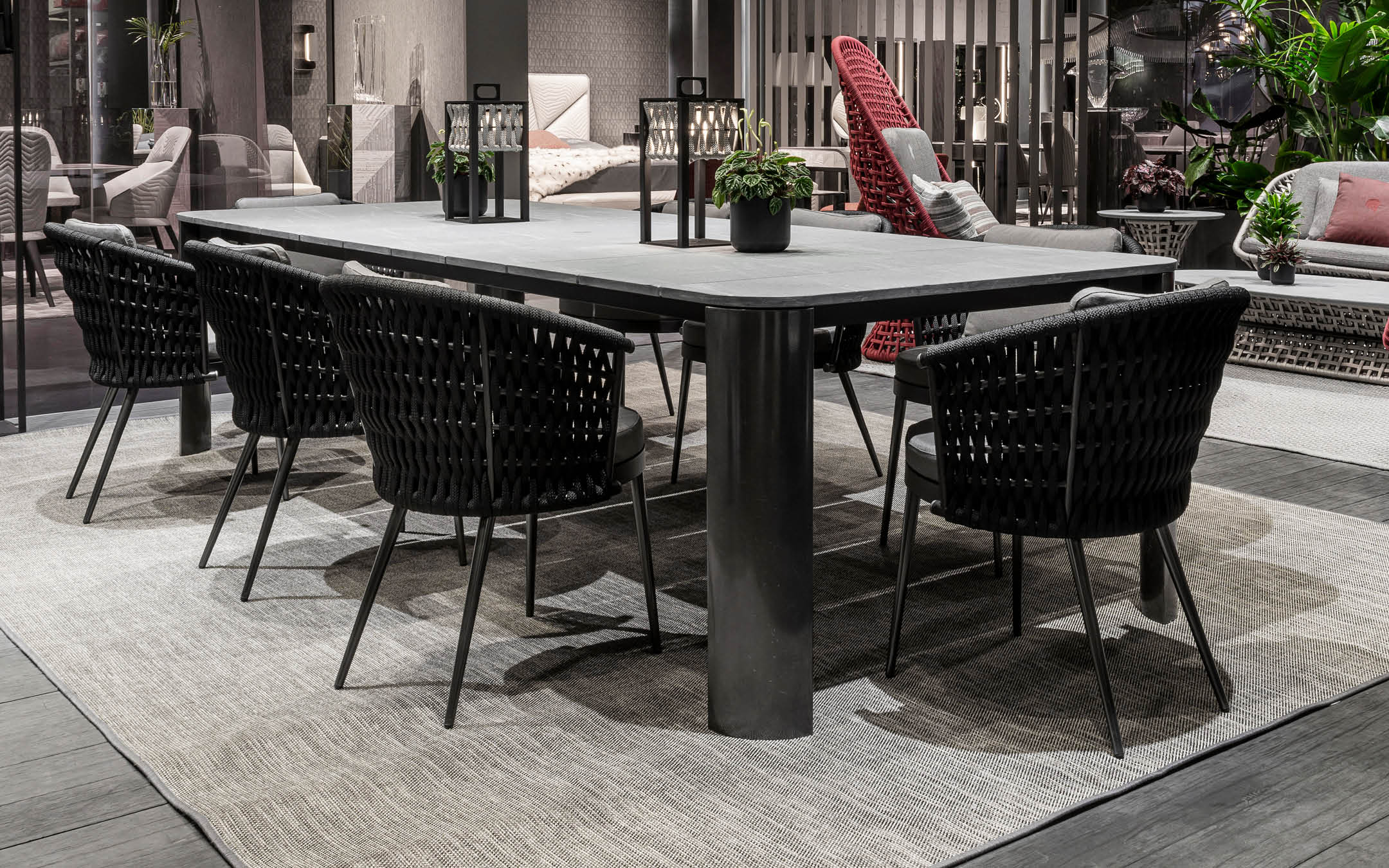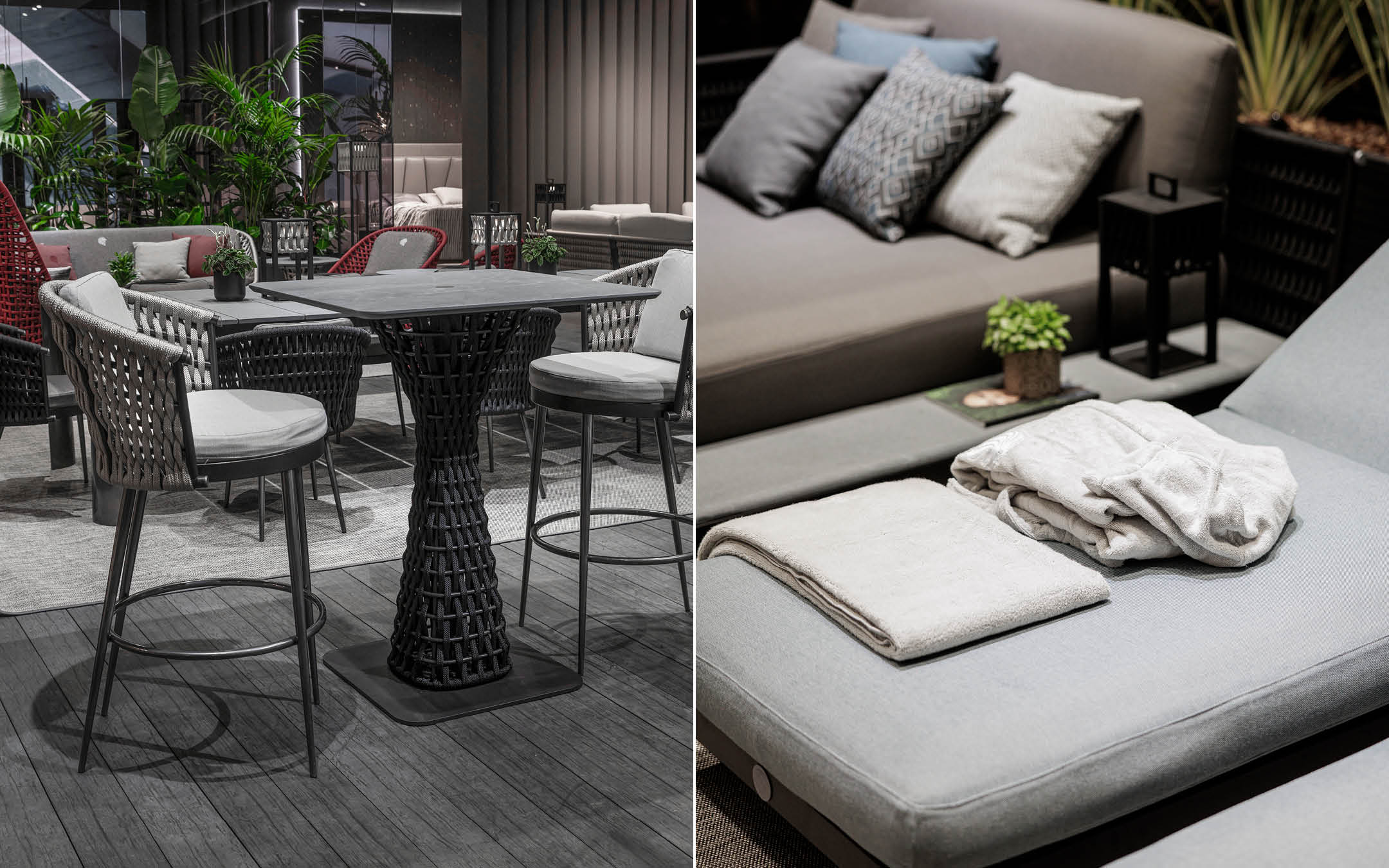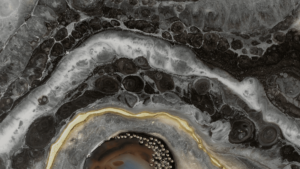 In the world of luxury design, details make the difference. Paintings are prestigious elements, statements of culture and sophistication that catch the eye and celebrates excellence. Giorgio Collection believes in the inspiring power of art and is proud to introduce the extraordinary works of Nadezhda Olefir to its selection of fine arts.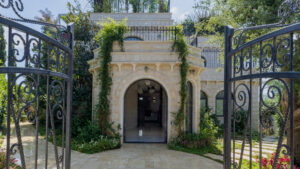 Giorgio Collection furnishes the most prestigious villas around the world with the quality and style of its products. Skilful combinations of elements from our iconic collections are the protagonists of this bespoke project: from the indoor to the outdoor spaces, each settings is embellished with the unique design and striking shapes of our creations.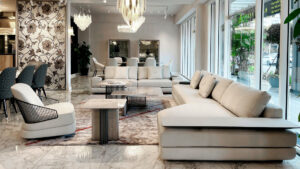 Casa Bella is the most important interior design exposition in Vietnam, where Giorgio Collection finds the perfect place to express charm, pure elegance and its unmistakable style. A welcoming atmosphere where the present and future of Made in Italy design is the main character, surrounded by a captivating environment.