From ancient history to contemporary design
In the heart of Rome, Teatro Marcello is one of the most ancient buildings in the city, a witness of a very distant and precious era for the history of civilization. Built in 17 b.C and dedicated to the memory of the grandson of Emperor Augustus, it has been restored and expanded over the centuries.
Within its walls full of history, Teatro Marcello hosts some of Giorgio Collection creations: a contrast between ancient and modern style that releases a suggestive atmosphere in the whole environment. The Mirage sofa, upholstered in blue velvet, together with the coffee table from the Charisma collection, stand at the center of the main area, playing a game of contrasts with the ancient style of the building and at the same time creating an extremely harmonious effect. The mix of contemporary design and ancient architecture is the symbol of a beauty that crosses the boundaries of different eras.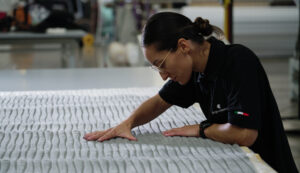 The pursuit of perfection is a priority at the heart of our production process. This commitment to excellence is recognisable in the meticulous craftsmanship that gives shape to each piece in our collections.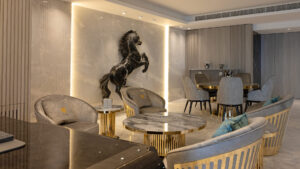 We are delighted to introduce you to our exclusive residential project: a luxury penthouse in one of Riyadh most exclusive area, where Infinity and Charisma collections are the unquestioned protagonists.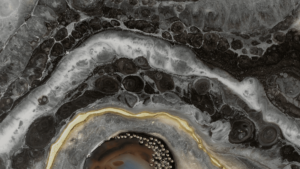 In the world of luxury design, details make the difference. Paintings are prestigious elements, statements of culture and sophistication that catch the eye and celebrates excellence. Giorgio Collection believes in the inspiring power of art and is proud to introduce the extraordinary works of Nadezhda Olefir to its selection of fine arts.