To celebrate the official opening of "The Sofa & Chair" showroom in West London, we organized a Launch Party with more than 200 guests including VIP customers, journalists, influencers and interior designers. Charisma, Mirage and Infinity, our latest collections, were presented to the press and all the guests of the party, talking about the concept behind the brand, our history and our future projects.
The party was a unique opportunity to meet our customers and present the Giorgio Collection brand to the London public directly through the words of the owner Fabio Masolo. To entertain the guests, we had the pleasure to host talented artists such as the magician Marvin Berglas and the pianist Cornel Oprea. We want to thank all whom took part at the event and "The Sofa & Chair" staff for the collaboration and organization.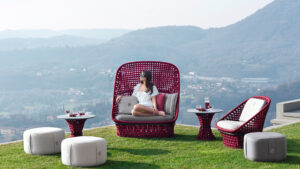 The luxurious design of Giorgio Collection has been combined with comfort and functionality in order to create Dune: a collection specifically conceived to get into symbiosis with outdoor spaces and nature.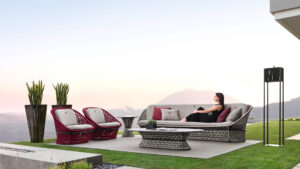 Dune is our latest outdoor collection presented at Salone del Mobile. Designed by Castello Lagravinese Studio, it has been conceived to extend and decline our concept of luxury furniture to the outdoor environment.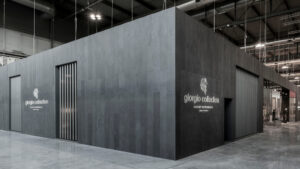 During the 61st edition of Salone del Mobile in Milan, Giorgio Collection presented two new collections: Moonlight indoor and Dune outdoor.