Residential project in Warsaw
We are delighted to unveil an exquisite private project in Warsaw. Giorgio Collection's luxury meets the design intuitions of Magdalena Wierzbicka to furnish a prestigious villa, where every details speak the language of refinement.
Charisma and Infinity collections proved to be the perfect solution for creating an exclusive style ambience, thanks to the mix of precious materials such as 24k gold stainless steel and Calacatta marble.
The dining room combines the exclusive style of Infinity table and consolle with the innovative design of Charisma chairs and bar stools.
The spacious and bright living room is furnished with iconic pieces of Charisma collection; such as the stunning sectional sofa and the set of round cocktail tables.
In the night area we can find Infinity bed, night tables, vanity desk and metal ottoman, defining a welcoming and sophisticated atmosphere.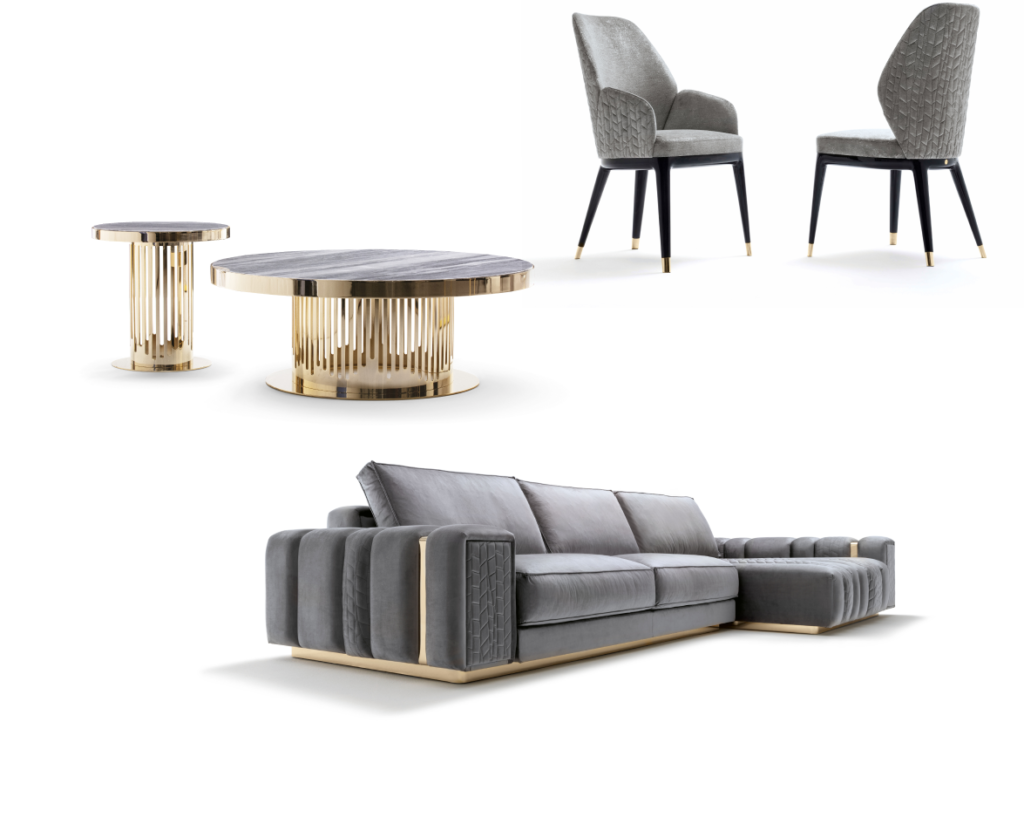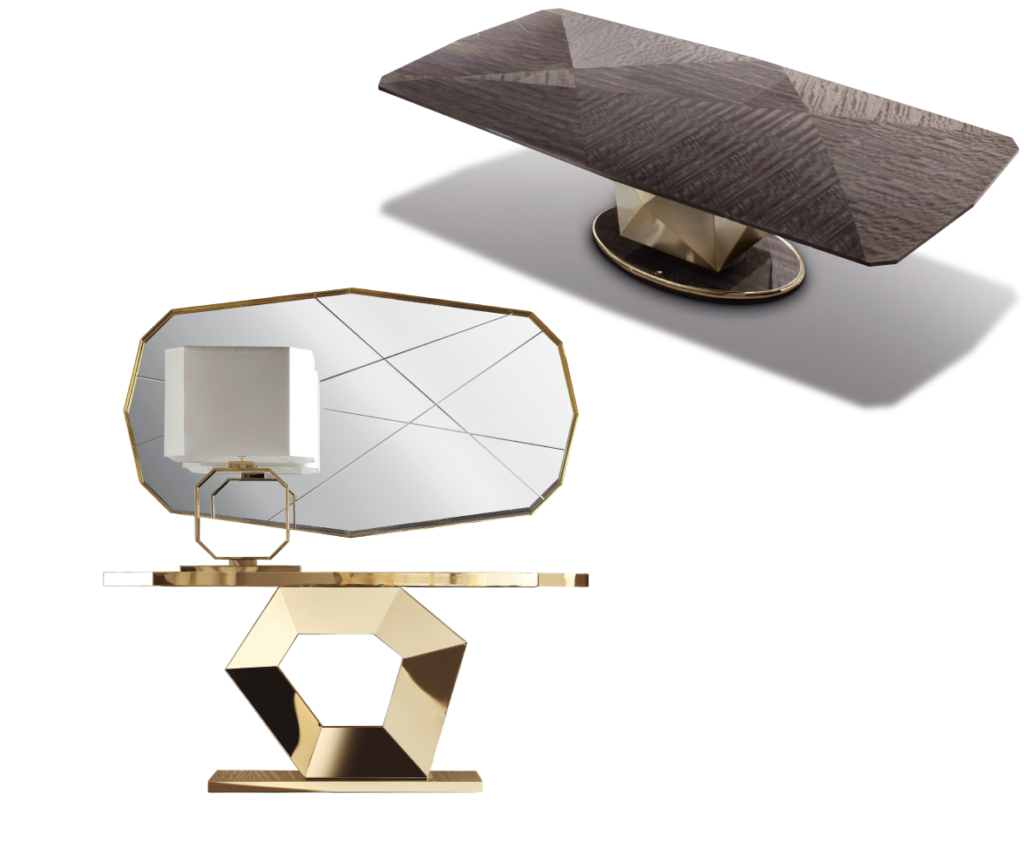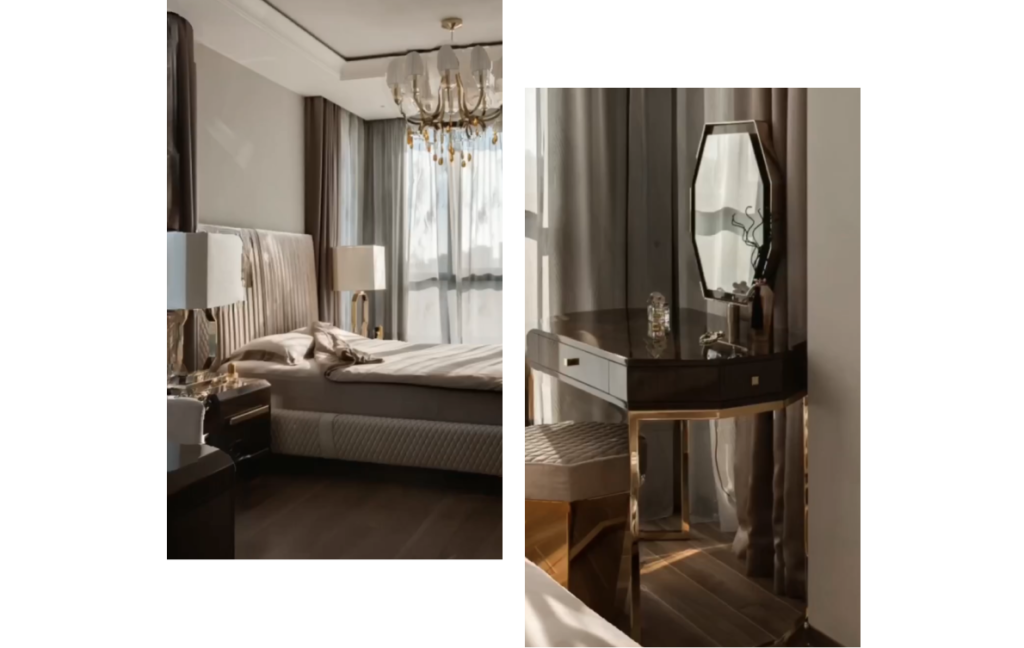 Log in or sign in to our reserved B2B Area: you will be able to download all the collections' catalogs, 3D images, samples, marketing material and everything you need for your projects.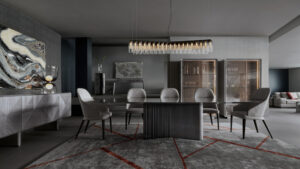 Moonlight dining room is the perfect symphony of refinement, precious materials and elegance. It is made up of a selection of furniture designed to emphasise the crucial role of dining spaces in luxury homes, thanks to its unique, contemporary style.
Moonlight collection is our latest masterpiece designed in collaboration with Castello Lagravinese Studio. It is made up of more than 100 products, conceived to combine uniqueness, modern design and sophistication.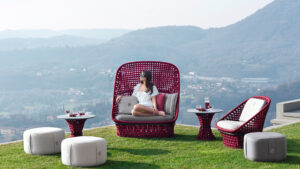 The luxurious design of Giorgio Collection has been combined with comfort and functionality in order to create Dune: a collection specifically conceived to get into symbiosis with outdoor spaces and nature.