Six hundred square meters: this is the space that Casaricca, the most important luxury dealer in all of Russia, has chosen to allocate to our collections.
After Infinity, Charisma, the Alchemy dining room and the round sofa for the living room from the Vision collection, Casaricca has expanded the previous exhibition by former four hundred meters dedicated to Giorgio Collection.
Casaricca is our exclusive dealer and we are pleased to present one of the most important events in the showroom for the presentation of the Mirage collection to selected architects and interior designers. «The Russian market is booming – underlined Fabio Masolo, CEO of Giorgio Collection – we strongly believe in it because Giorgio Collection total look and lifestyle is really appreciated and we are achieving incredible results».
The lavish parties organized by Casaricca are an unmissable event for the Moscow jet set. Wherever luxury lifestyle is Giorgio Collection is in.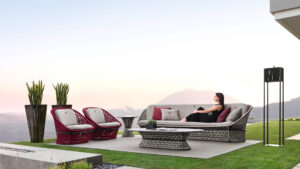 Dune is our latest outdoor collection presented at Salone del Mobile. Designed by Castello Lagravinese Studio, it has been conceived to extend and decline our concept of luxury furniture to the outdoor environment.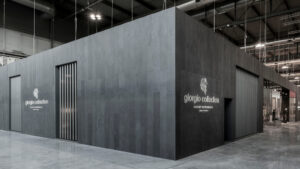 During the 61st edition of Salone del Mobile in Milan, Giorgio Collection presented two new collections: Moonlight indoor and Dune outdoor.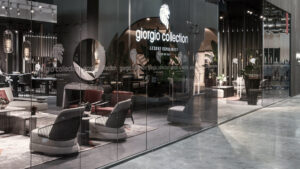 Giorgio Collection has been participating at Salone del Mobile since the first edition, always proposing the best of Made in Italy design and innovative products. Protagonists of this year's exhibition were the new Moonlight and Dune and the most iconic collections of the brand.